Tin Hau (CLOSED)
Tin Hau is a Chinese restaurant that is well-known for pleasing its customers with appetizing food.
The dining room of this restaurant is spacious; a perfect place to eat Chinese dishes while vigorously talking with your family, friends and colleagues.
Now, let's go and talk about food!
Their most popular dish is the Beijing duck. It has crispy skin and is served with a sweet sauce. When you eat it with cucumber, a refreshing taste will fill your taste buds.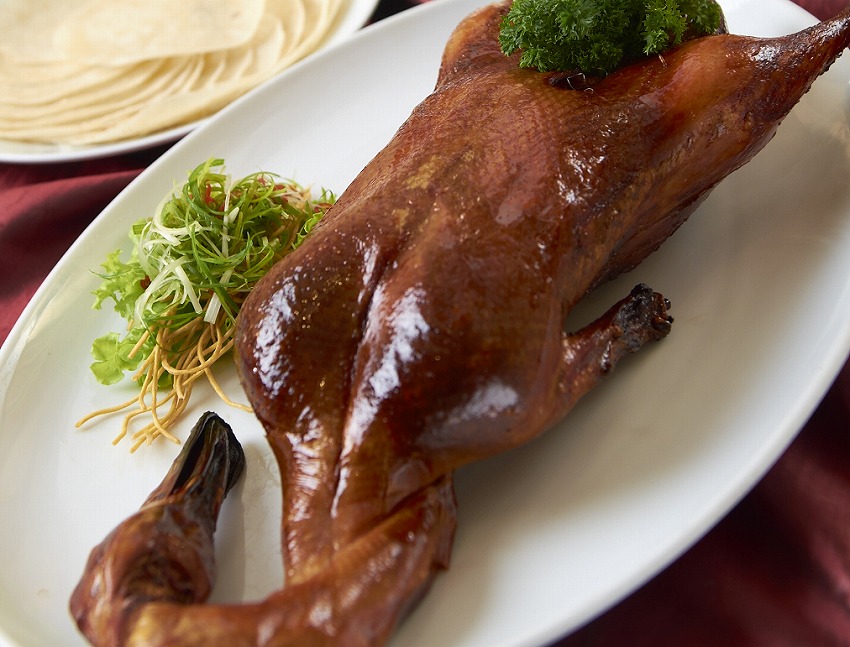 Peking Duck
Braised homemade spinach tofu with shimeji mushrooms and golden dried scallops
Crisp-fried shrimp with mayonnaise and corn flakes
Steamed tiger prawns with minced garlic and vermicelli
This restaurant is located on the second floor of Madarin Oriental, Manila.
***
Suggestion:
A lively meal with a large number of people.
Atmosphere:
A comfortable ambiance, in which you don't need to be too formal.
Budget:
Around Php 888 per person
Recommended Menu:
Beijing Duck
Store Information
Mandarin Oriental, Manila, Makati Avenue, Makati City 1226, Metro Manila, Philippines
(02) -750-8888
11:30 am- 2:30 pm/ 6:30 pm- 10:00 pm