The Great Buddha Cafe in Binondo Serves Innovative Chinese Specialties
Owned by the renowned Chinese delicacy brand Eng Bee Tin, The Great Buddha Cafe in Binondo is known for offering appetizing and innovative Chinese dishes.
The Great Buddha Cafe boasts its well-curated menu that will surely satisfy your appetite when you're craving for some Chinese specialties, which ranges from Chinese-style clay pot dishes to Chinese dimsum.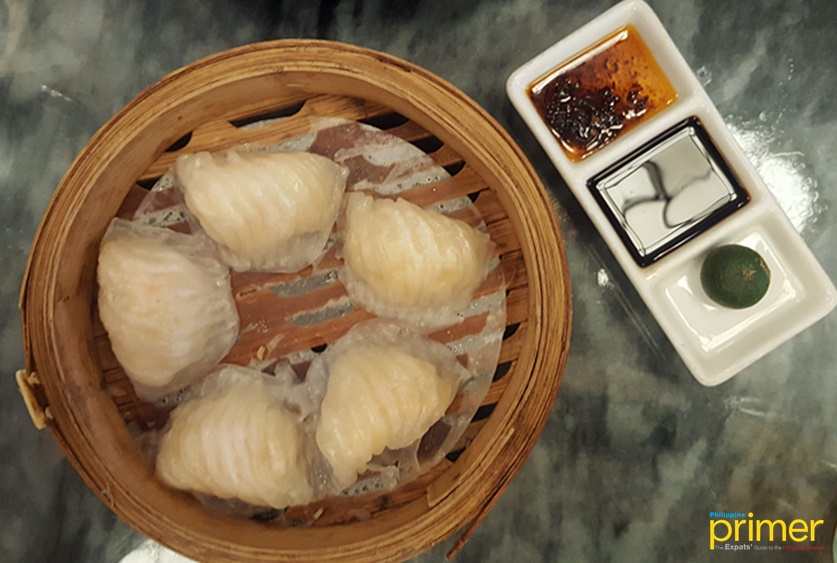 Shrimp Hakaw (Php 158)
For instance, try out the Shrimp Hakaw (Php 158), also known as Chinese shrimp dumplings. This one's a popular treat among the dimsum lovers as you'll taste the distinct flavor of the shrimp in every bite.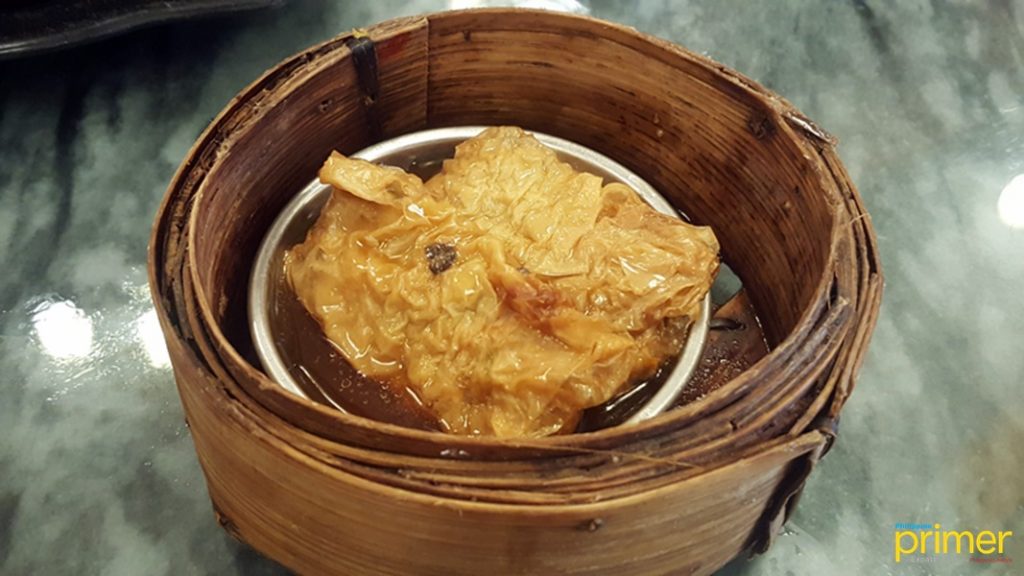 Seafood Beancurd Roll (Php 128)
Another signature is the Seafood Beancurd Roll (Php 128), made up of fresh seafood and ground pork wrapped with beancurd sheets. You'll love this light dish as the soybean flavor perfectly complements the savory taste of the special sauce.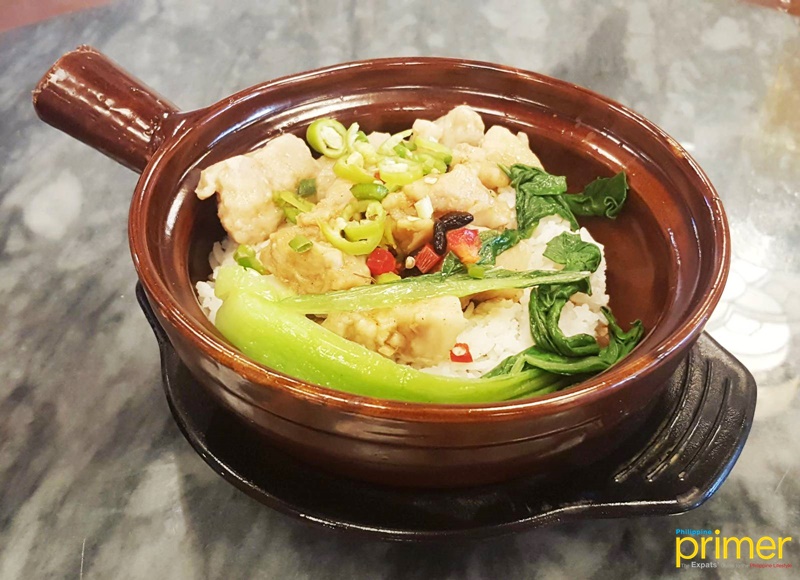 Steamed Spareribs (Php 240)
If you're into a hearty dish, have a taste of their best-selling Steamed Spareribs (Php 240). The tender and flavorful spareribs are served with fresh vegetables on top of white rice.
Apart from the carefully-prepared Chinese favorites, the Great Buddha Cafe also takes pride in its souvenir store. The shop highlights local products that both represent the rich culture of the Philippines and China. Some of the featured products are handwoven bags, keychains, and other locally made items.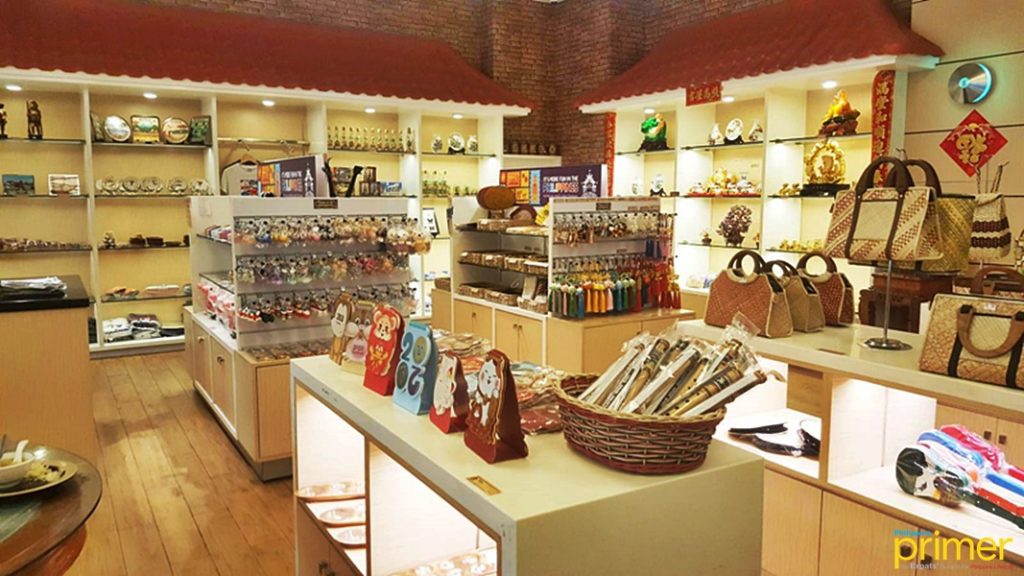 Moreover, the spacious dining place radiates the beauty of traditional Chinese culture as seen on their wooden interior and golden Buddha located at the center of the dining space.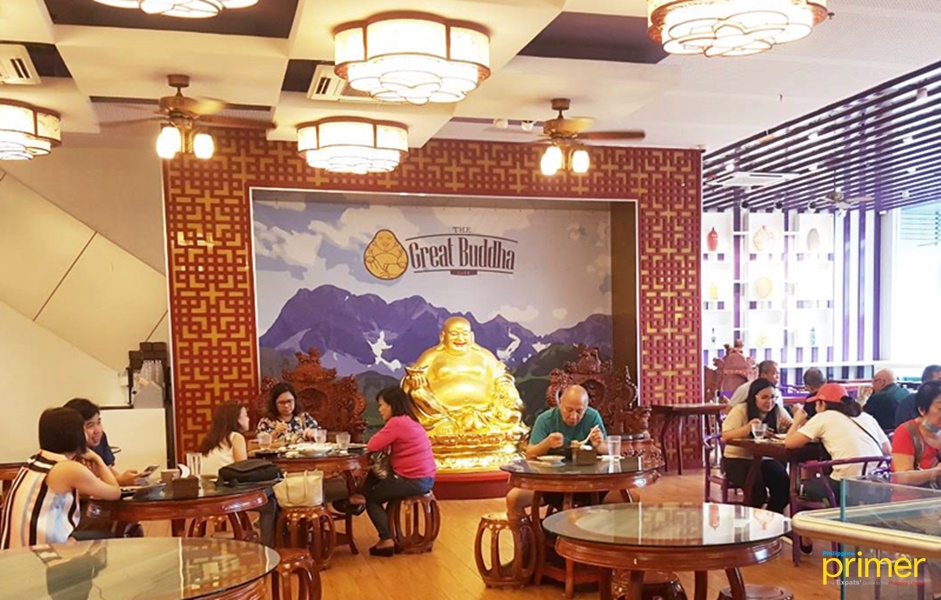 Interior of the Great Buddha Cafe 
If you're looking for a place to devour your favorite Chinese specialty, visit the Great Buddha as they redefine the meaning of authentic Chinese cuisine.
How to get here 
The Great Buddha Cafe is located at 628 Ongpin St, Binondo, Manila.
From Ayala, walk towards Paseo De Roxas. Upon reaching, ride a bus going to Baclaran-Malanday via Edsa Ayala. Get off at FB Harrison Street.
Head to Gil Puyat LRT station and ride the LRT going to Roosevelt. Then get off at Carriedo Station. From there, The Great Buddha Cafe is about a 10-minute walk.
---
This first appeared in Philippine Primer Japanese and English January 2020 issues.
Store Information
2F UBE Tower, 628 Ongpin St, Binondo, Manila
02-8241-9999
8 a.m. to 10 p.m.