Sacapaño Restaurant in Boracay: Where International Flavors from Israel to Germany Await
Contrary to what is believed, it is not only in Siargao that you will see many secret spots that will quench your desire for the complete island life package. Boracay has a few up in its sleeves too!
Sacapaño Restaurant, formerly known as PauPatri, is one of the secret spots in Boracay. It is "secret" as the place is hidden like a treasure beside Boracay Summer Palace and is now taking the name of its owners, Jun and Maricar Sacapaño.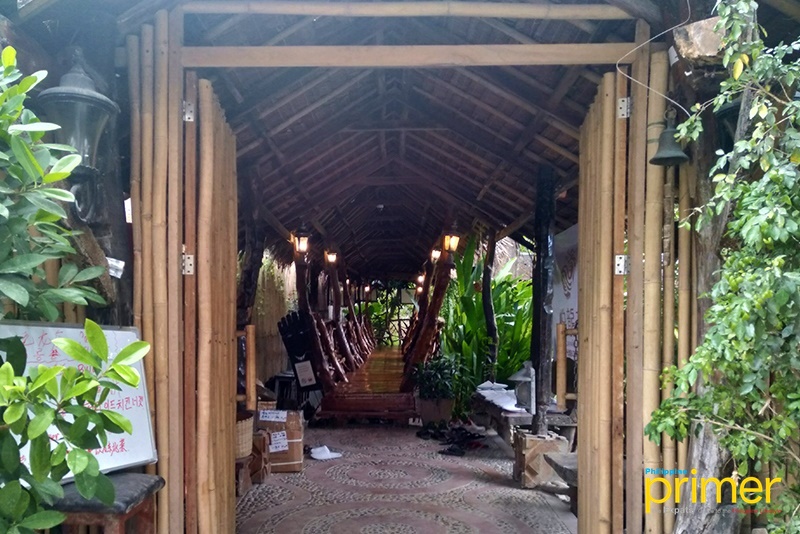 Sacapaño Restaurant welcomes you to a unique dining experience in Boracay.
Meanwhile, this restaurant draws its customers in with its mysterious native vibe, brought about by its wooden architecture and rustic design.
Before entering the restaurant, you will have to leave your footwear outside and wear clean and fluffy disposable slippers just as you would do at home. This puts the image of Sacapaño being a cozy place for lovers and families alike.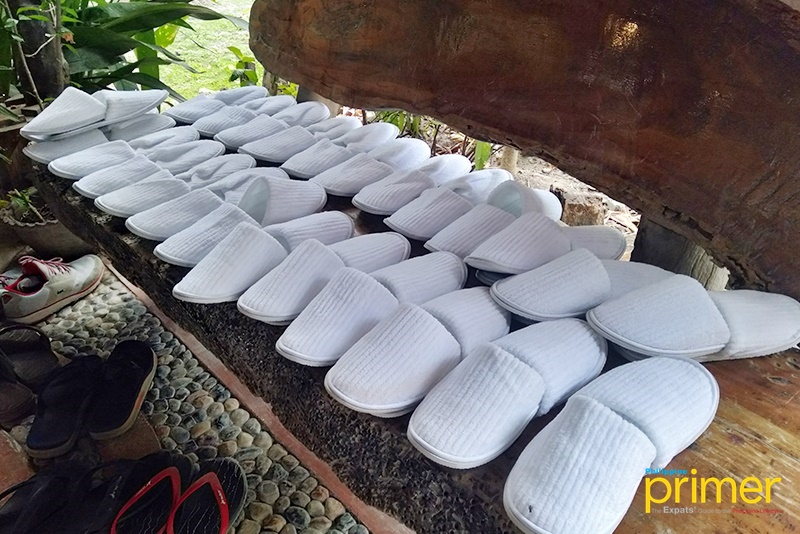 Nothing to worry about. These slippers are disposable, and you may use them as you do in your own home!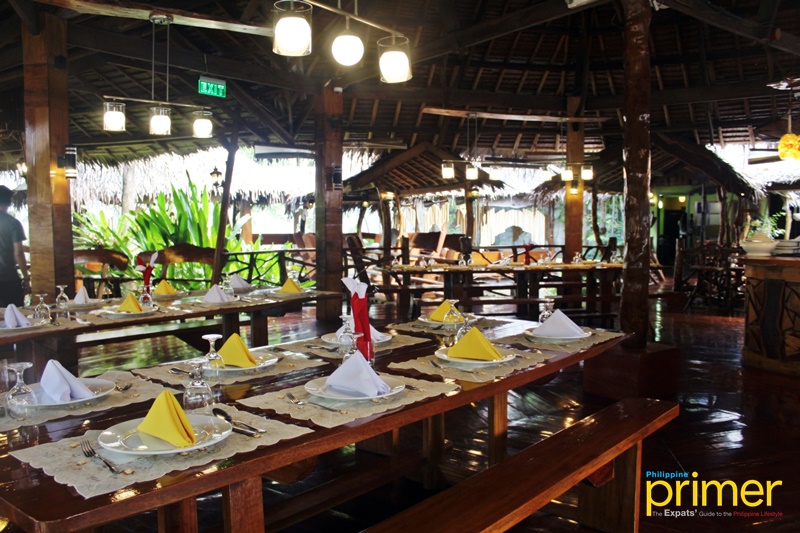 Inside, you may find a sophisticated dining setting amidst long tables, good for group diners.
From here, you will walk your way to their main dining place where you may also sit comfortably in their cabanas with throw pillows and cushions on the floor.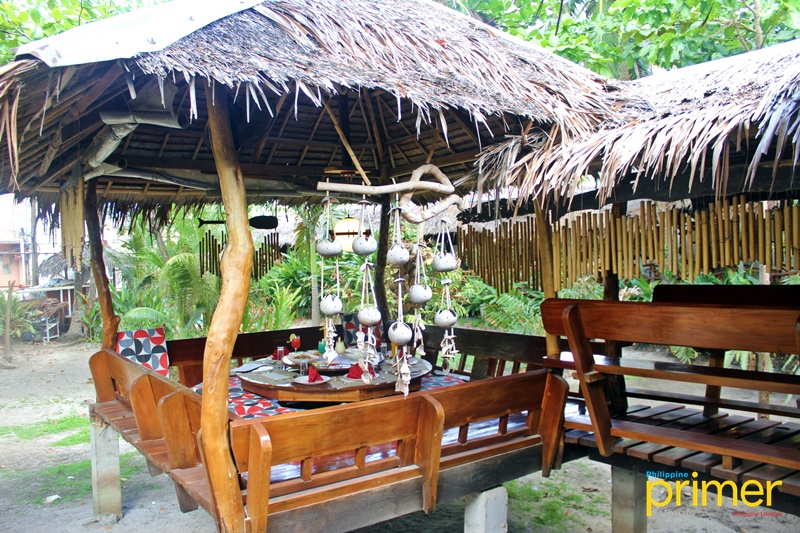 Stylish cabanas are waiting for you inside.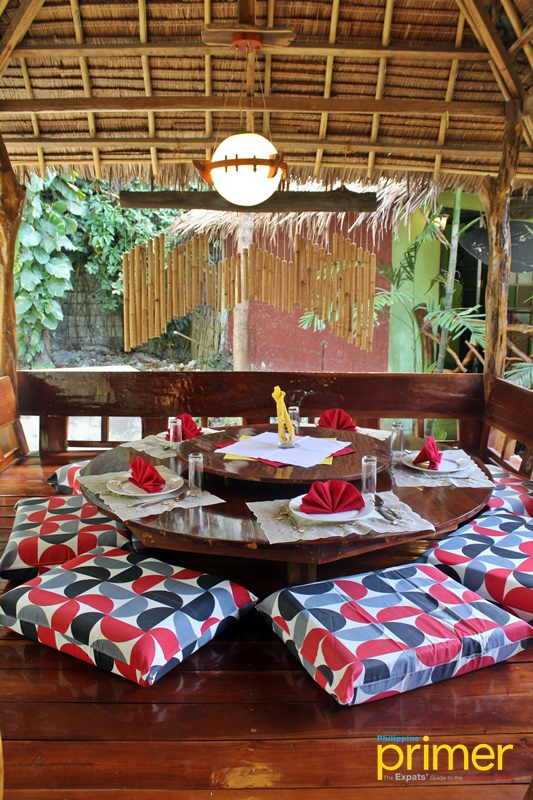 The restaurant lets you get comfortable too by letting you sit on the floor!
Sacapaño Restaurant offers international cuisines such as Chinese, Russian, and other European dishes.
One of their best-sellers includes the Rösti, made of shredded potatoes, seasoned lightly before it is served with a fried egg on top. The dish reminds you of delectable hashbrowns cooked perfectly with a crunch.
This, according to Ms. Lorna Leung, General Manager of Sacapano, is a favorite among Jews and Russian guests dining at Sacapaño.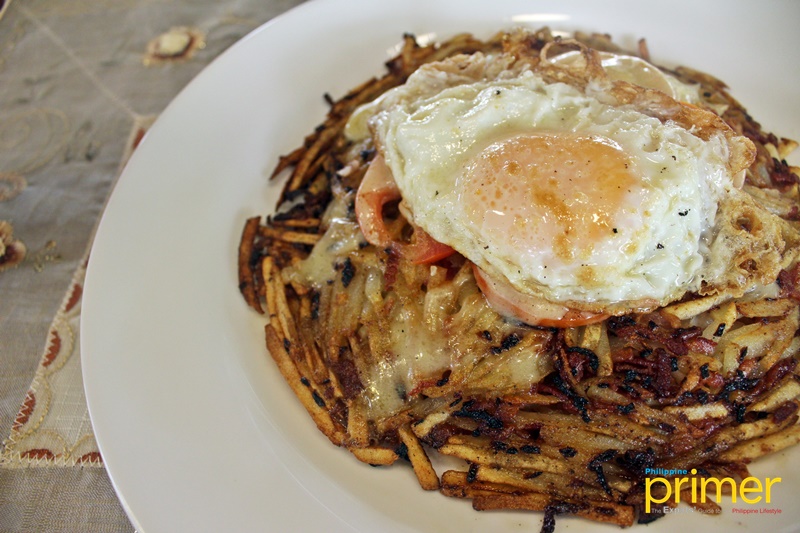 Rösti (Php 400)
Garlic Prawns is also a must-try and a best-seller for Chinese cuisine. It is made with the freshest prawns and is cooked perfectly so as to be tender. Even without sauce, the prawn meat is zesty and has that sea tang stamped into it.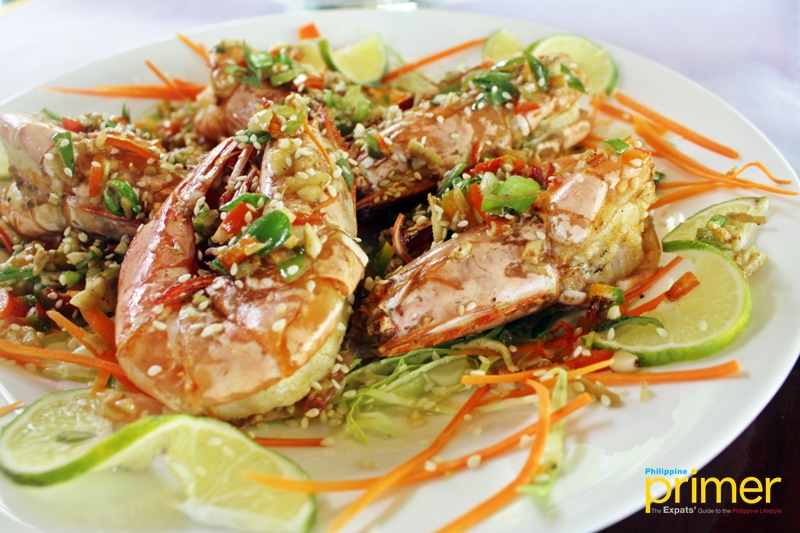 Garlic Prawns (Php 240 per 100 grams)
For local favorites and another prawn dish, the Ginataang Prawns is cooked with coconut milk, locally known as the "gata." This dish is made even more appetizing with the fresh, warm gata, over hearty prawns, native stringed beans, and squash.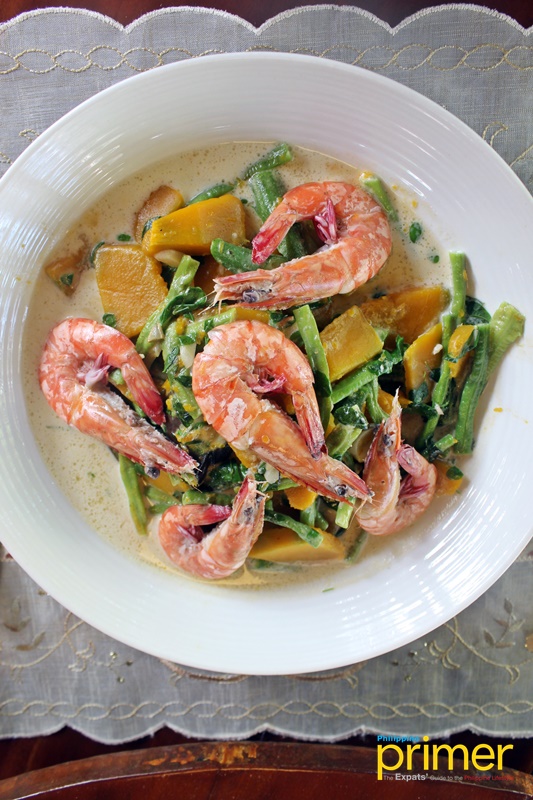 Ginataang Prawns (Php 250 per 100 grams)
There is also the tasty Bulalo to quench your appetite for the Filipino cuisine. Sacapaño's Bulalo is a rich soup with beef and marrow to add to its flavors. Cob of corn is also incorporated to make the broth slightly sweeter, and greens to complete the hearty ensemble.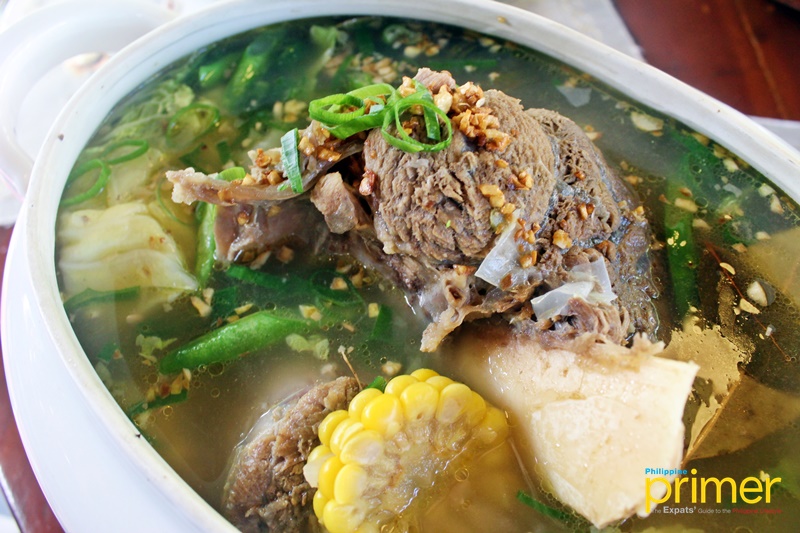 Bulalo 
Also, one of the things that make Sacapaño special is the performances of Boracay's Hallelujah Tribe from 7 p.m. to 9 p.m. every Mondays, Wednesdays, and Fridays!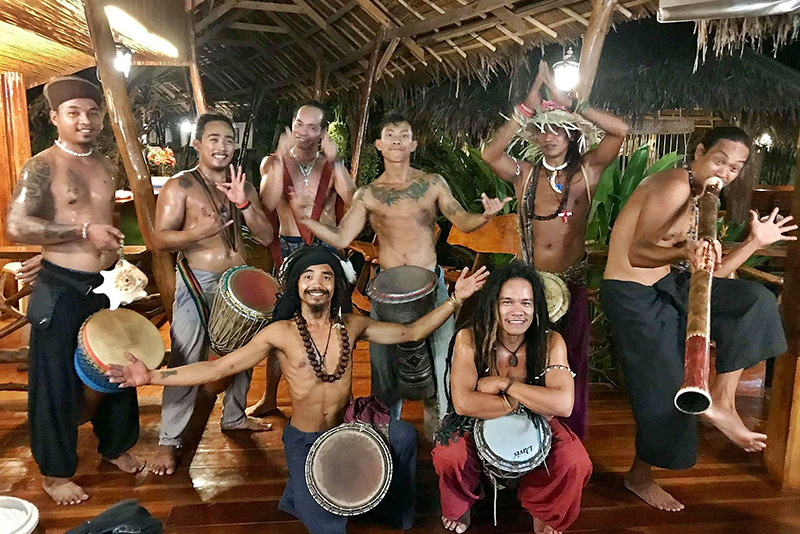 IMAGE Lorna Leung, Sacapaño Restaurant
So, if you're looking for a less crowded place to get good food with your friends and family, then Sacapaño Restaurant is just the place.
How to get here:
Sacapaño Restaurant is located in Boracay's Station 2 beside Boracay Summer Palace, around 10 minutes from D'Mall.
From Caticlan Airport, ride a van going to Caticlan Jetty Port. This will take you to Cagban Jetty Port. From there, ride an e-tricycle going to Tirol Road, where Henann Garden Resort is located, then walk straight before turning right going to Sacapaño.
From Kalibo Airport, ride a van or bus going to Caticlan Jetty Port. From the port, get on a boat to Cagban Jetty Port. Alight at the port and ride an e-tricycle going to Tirol Road.
---
This first appeared in Philippine Primer Japanese magazine's May 2019 issue.
Store Information
Beside Boracay Summer Place, Station 2, Brgy. Balabag, Boracay Island, Malay Aklan
036-288-2477
10 a.m. to 10 p.m.