Putien at The Podium: A Taste of Putian City Now in the PH
The Podium has another addition to its steadily growing list of world-class restaurants under its roof. Putien, a One-Michelin Star restaurant serving traditional Chinese dishes from Fujian, has recently opened its first branch in the Philippines.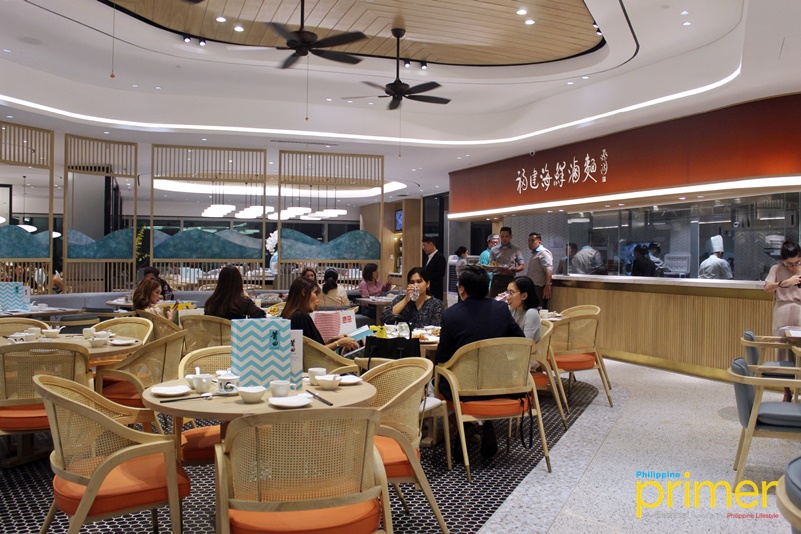 Putien's first branch in the Philippines and 67th overall in Asia
The Singapore-based restaurant is named after the founder's hometown of Putian City–a coastal province of Fujian in China. Unlike the Chinese cuisine most Filipinos are familiar with like xiao long bao and siopao, Putien offers intricately prepared dishes with key ingredients harvested and obtained in specific seasons and certain places in Fujian.
Philippine Primer had the chance to take a first look (and taste) of what Putien can offer to its diners.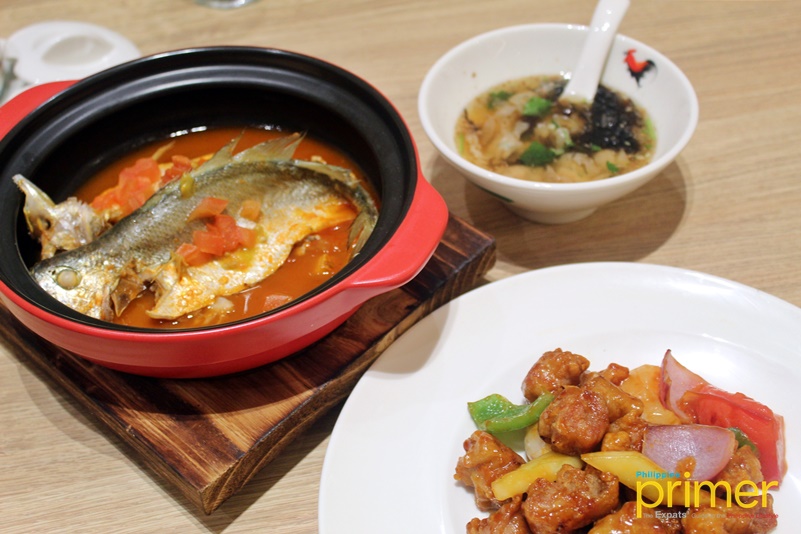 These dishes encompass the overall taste of Putien
To have an overall impression of the restaurant's food, first-time diners must try the Bian Rou Soup, 100-Second Stewed Yellow Croaker, and Sweet and Sour Pork with Lychee.
Taste 500 years of history in each bowl of the #1 must-try offering of Putien, the Bian Rou Soup (Php 198). This satisfying soup dish is highlighted by the bian rou or wonton. Its filling is made from pork hind leg meat pounded for 12,000 times and kneaded for one and a half hours.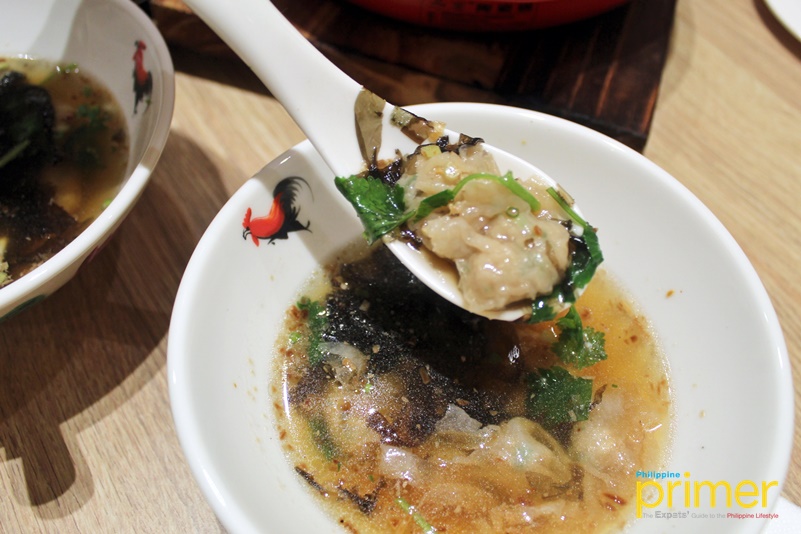 Bian Rou Soup (Php 198)
The 100-Second Stewed Yellow Croaker (Php 488), on the other hand, is prepared with a combination of culinary technique and science. Said yellow croaker used in the dish is flown from Ningde, Fujian, where the fish is especially bread.
This meal's intricacy does not end there as the catch has to weigh between 180 and 200 grams for the meat to withstand the intensity of heat in the way it is cooked.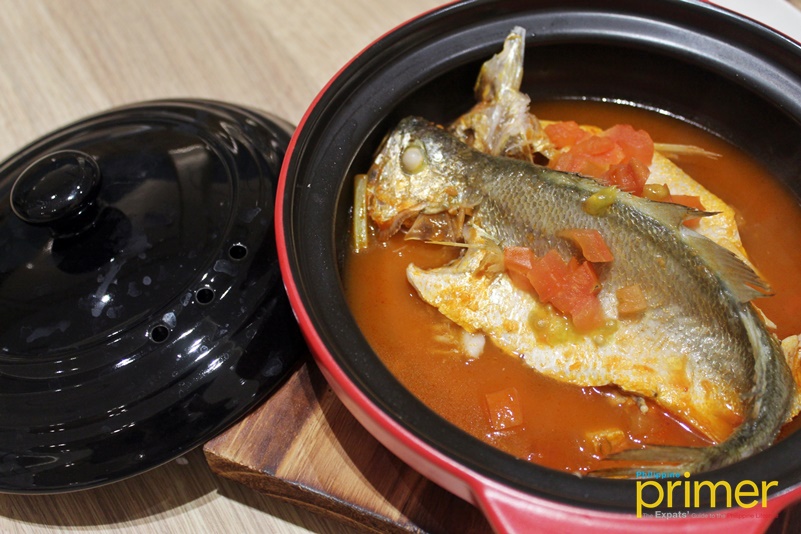 100-Second Stewed Yellow Croaker (Php 488)
The 100-second stew brings out the naturally sweet taste and tender texture of the fish, while still making it very easy to eat.
Aside from canceling out the natural fishy taste, the tomatoes, ginger, and other herbs added give the broth a unique fruity flavor, which is not common to most fish dishes especially in the Philippines. Just be careful as the fish is a bit bony!
Last in the list (but not in quality and taste) is the Sweet and Sour Pork with Lychee (Php 388/small, Php 588/medium). Out of the three, this might be the most familiar to our taste buds.
However, the usual sweet and sour dish is enhanced by the addition of lychees, which were air-flown directly from Putian. These lychees are characterized for their slightly greenish skin with a sweet and succulent taste.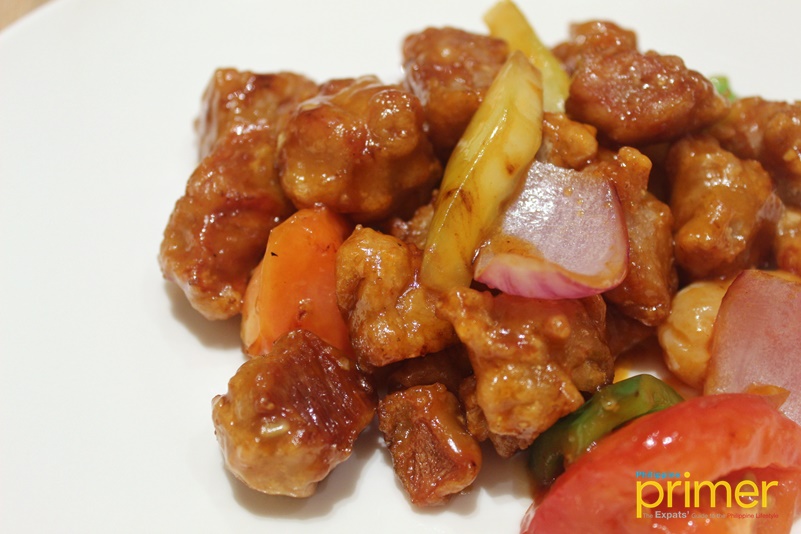 Sweet and Sour Pork with Lychee (Php 388/small, Php 588/medium)
The breaded and fried pork adds texture to the plate combined with the vegetables and, of course, the lychees. It will have you munching one after the other!
End your meal with a refreshing and sweet treat–and no, we are not talking about ice cream. We are talking about Putien's Chilled Loquat in Herbal Jelly (Php 168).
The dessert is composed of a bed of herbal jelly, which has a mild minty taste, topped with loquat and basil seeds. Loquat is a fruit native to China and a staple in Putian known for its sweet and citrusy flavor.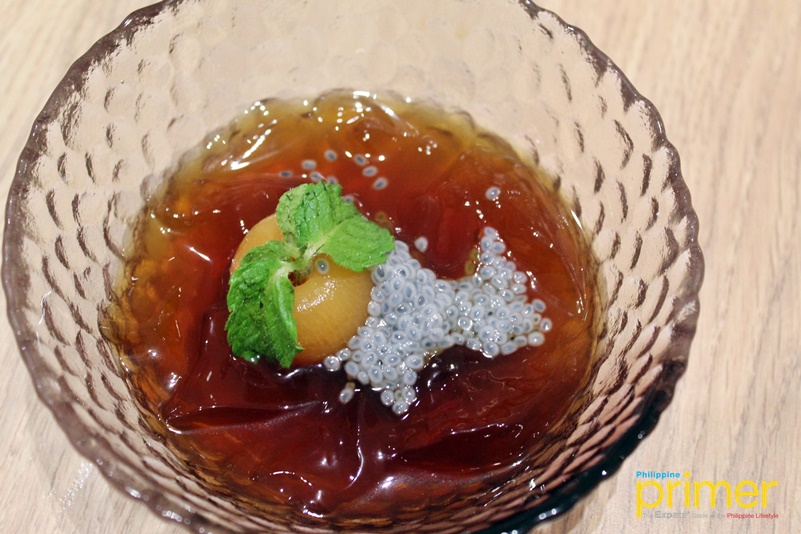 Chilled Putien Loquat in Herbal Jelly (Php 168) 
Aside from these classics, other specialties include the Putien Lor Mee, Stir-Fried Yam, Bamboo Herbal Prawn, and Braised Pig Intestine.
The restaurant, which can accommodate 90 to 100 guests, has a clean and upscale interior peppered with oriental elements and indoor plants. They also have private dining areas for big groups.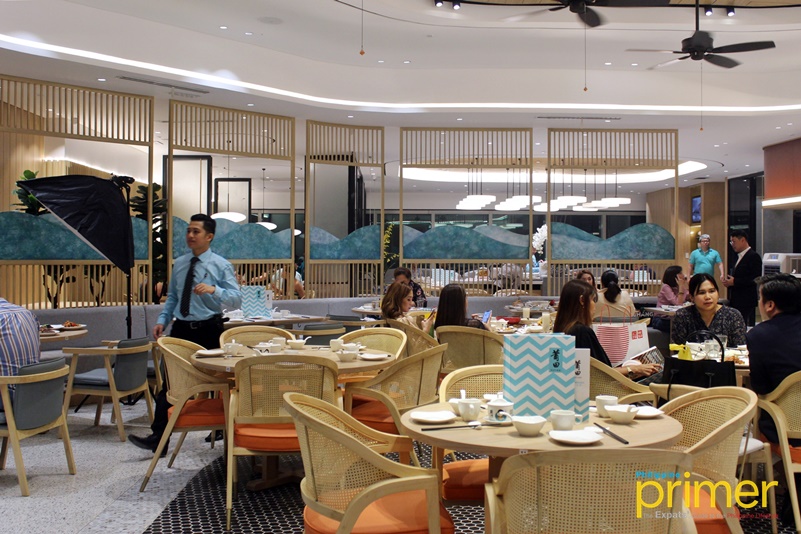 Add Putien to your list of new must-try restaurants in the metro! Diners who are Vikings Reward Card holders will be given a complimentary featured dessert until November 29.
Also read: Niu by Vikings at The Podium Offers Evolved Buffet Dining Experience
How to get there:
Putien is located on the 5th level of The Podium.
By car: Take EDSA to Ortigas. Make a right at Guadix Drive then follow ADB Avenue. The Podium is on the right side of the road.
By commute: Take the MRT to Ortigas Station. Walk to The Podium through SM Megamall.

Level 5, The Podium, 12 ADB Ave, Ortigas Center, Mandaluyong City

02-8282-1888/02-8282-6888

Lunch - 11 a.m. to 2:30 p.m., Dinner - 5:30 p.m. to 10:30 p.m. (Mon to Sun)

putienphilippines@gmail.com