Kam's Roast: A Family Legacy Restaurant in SM Megamall
One of the oldest and top roasting restaurants in Hong Kong was Yung Kee, which rose to fame in the 2000s. It was founded by Kam Shui-Fai, who started selling roasted meats in 1938 before converting it to a restaurant in 1942. Following his death in 2004, the restaurant was left with his two sons, Kinsen and Ronald. However, there were continued disputes between the brothers that resulted in the closing of the restaurant.
The Kam's legacy didn't end there as Kinsen's son Hardy Kam decided to leave the feud, carrying the family's legacy and built his own – Kam's Roast Restaurant.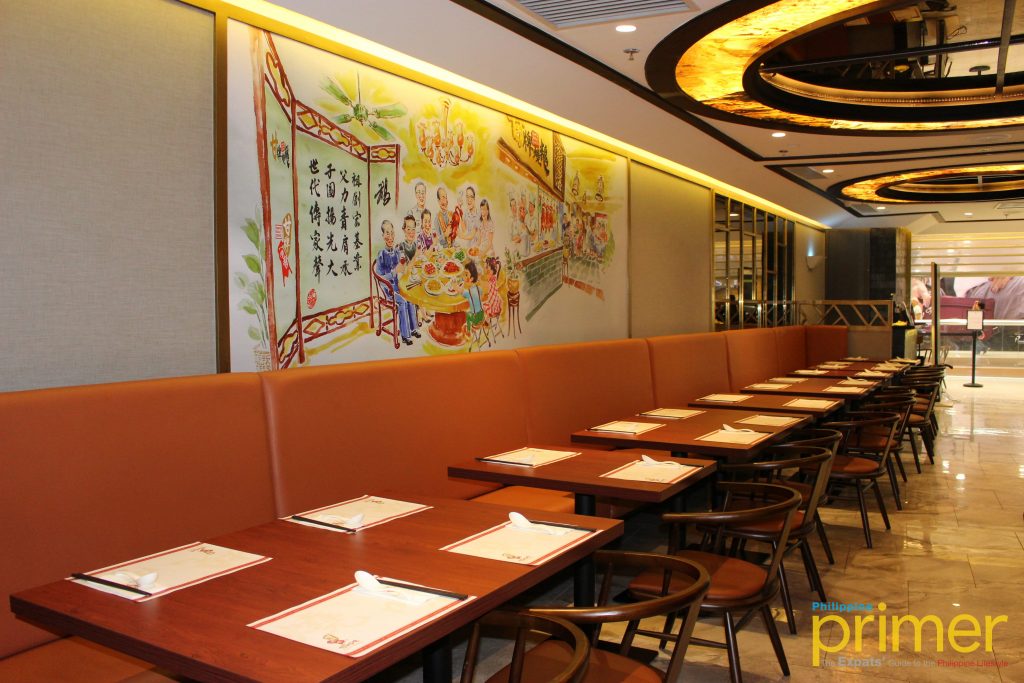 In partnership with FOODie Global Concepts, Kam's Roast Restaurant from Hong Kong is now finally here in the Philippines, serving Michelin-star approved roasted meats displayed on the window. The meats are marinated for over a day and are roasted every morning, guaranteeing the delicious and fresh flavor with every serving. The meat display is a usual sight at Hong Kong and even at the streets of Binondo, but now, Kam's Roast Restaurant is bringing it with a fancy touch as they opened the branch at SM Megamall, with a window display of Hong Kong style roasts.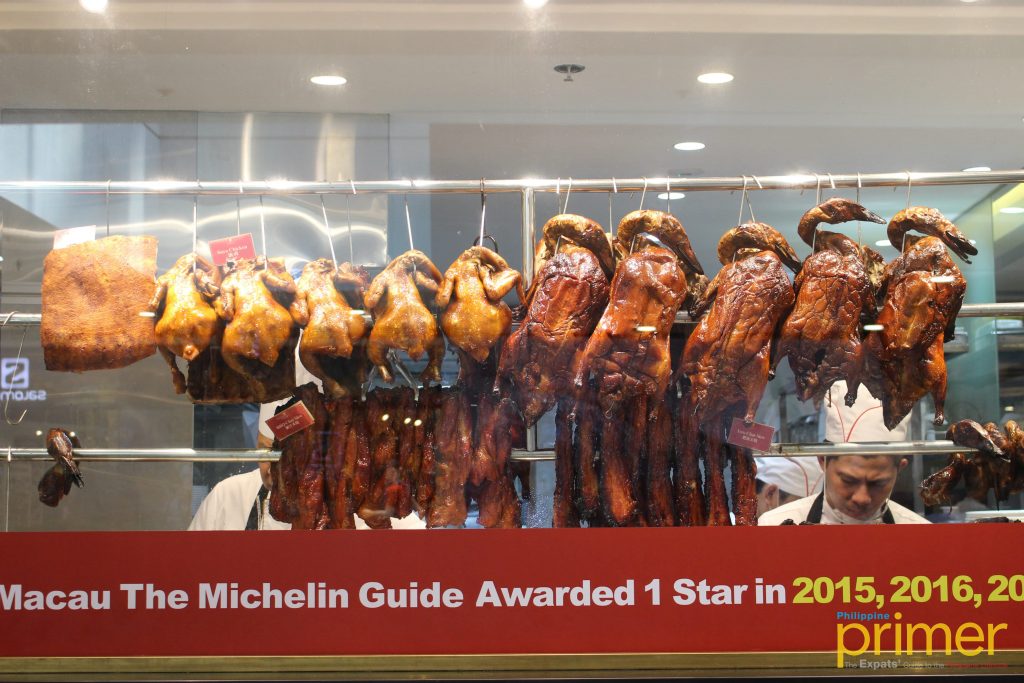 Starting off with the appetizers, one favorite is the crunchy and healthy marinated cucumber in vinegar and garlic. This slightly spicy but refreshing and crunchy dish makes a perfect first impression to prepare your taste buds for the main dish. The juicy sweetness of the cucumber balances out the strong combination of the vinegar and the garlic.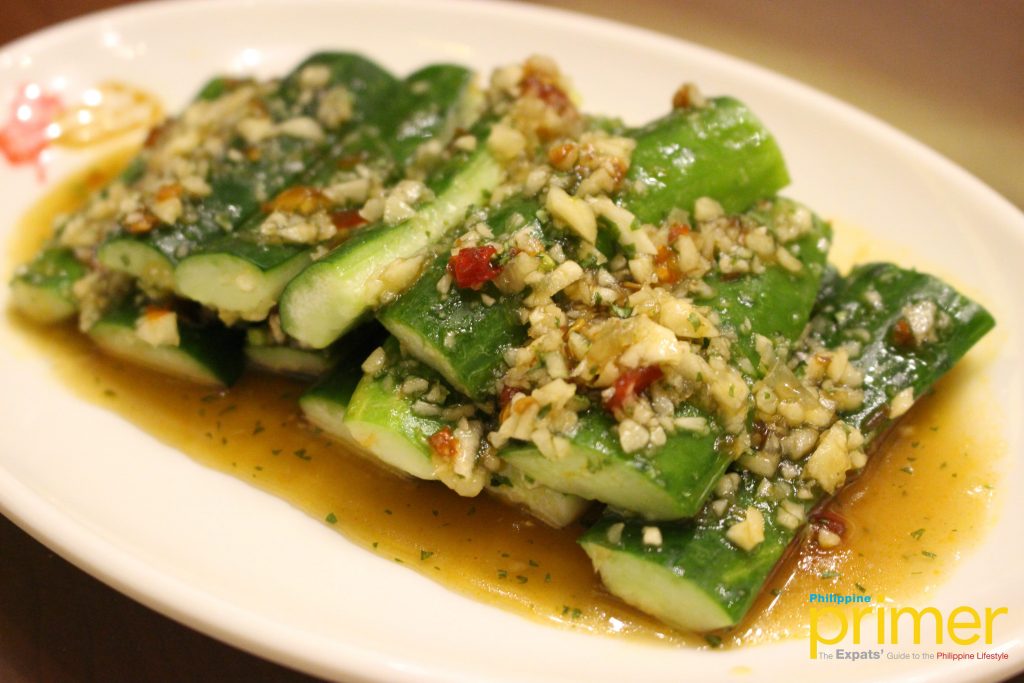 Marinated Cucumber in vinegar and garlic (Php 220)
Moving on with the rice and noodle meals, toppings are one famous dish people order in a restaurant. But here in Kam's Roast, they offer an unusual combo of noodles topped with crispy roast pork. The amount of meat and fat were balanced out in the crispy roast pork and even without its mustard sauce, the pork's flavor can stand out on its own.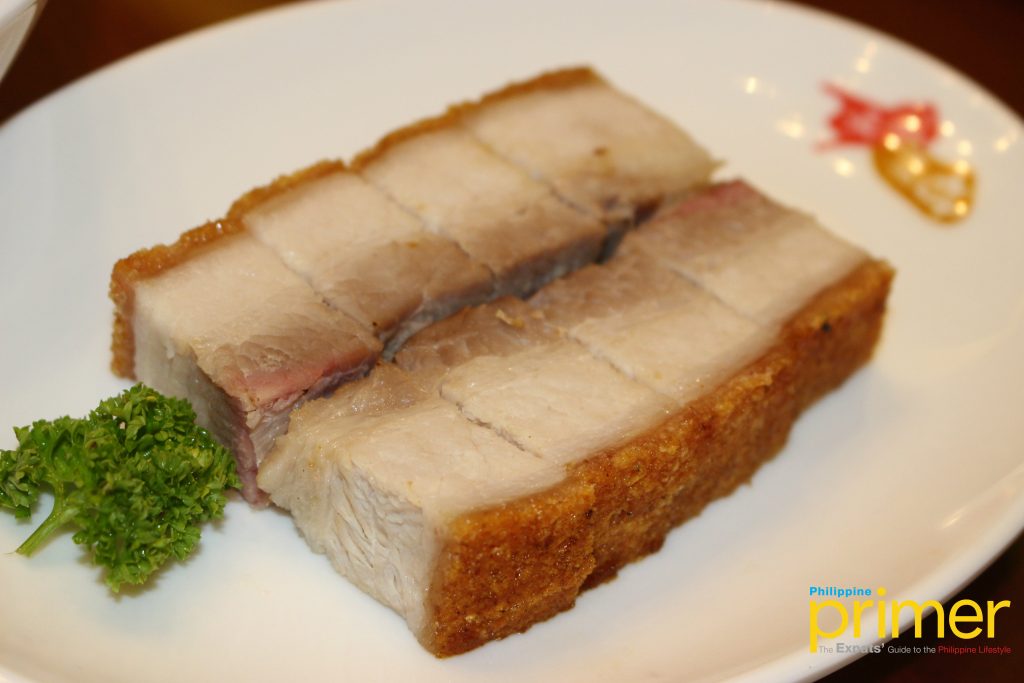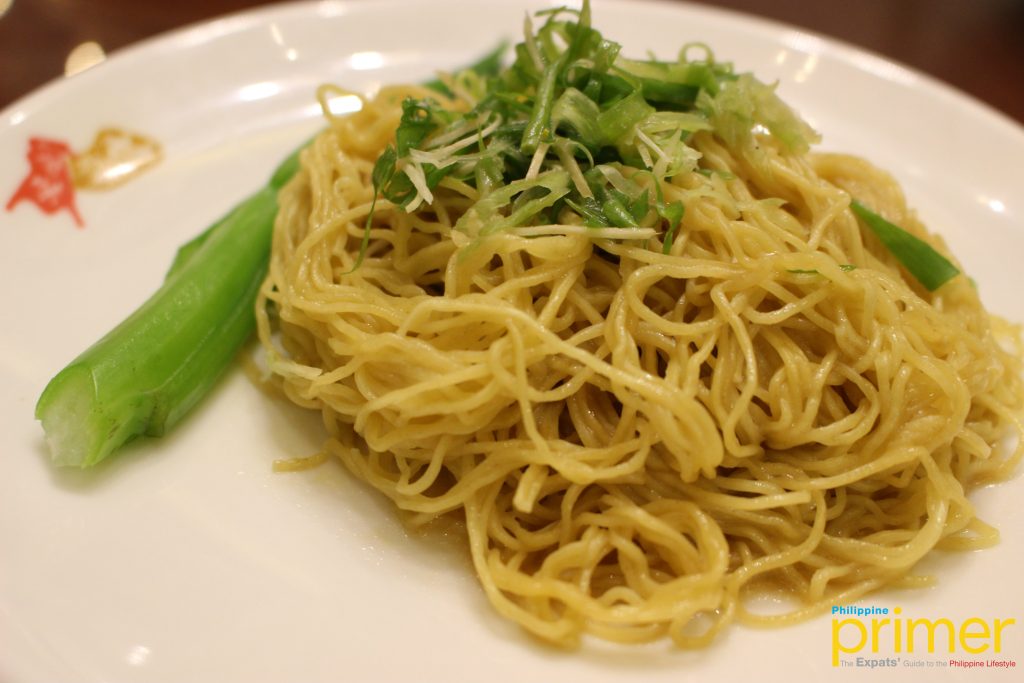 Crispy Roast Pork Noodle Set (Php 320)
On to the specialty dish – the ducks and the porks. One famous dish in Kam's Roast is the roast duck combo, in which they can choose between two types of meat on top of a rice serving. You can choose either the rose duck, rose pork or chicken. The rose duck and pork is a chunky and juicy combo, and even though it wasn't meant to be crispy, the skin of the meat is soft and flavorful.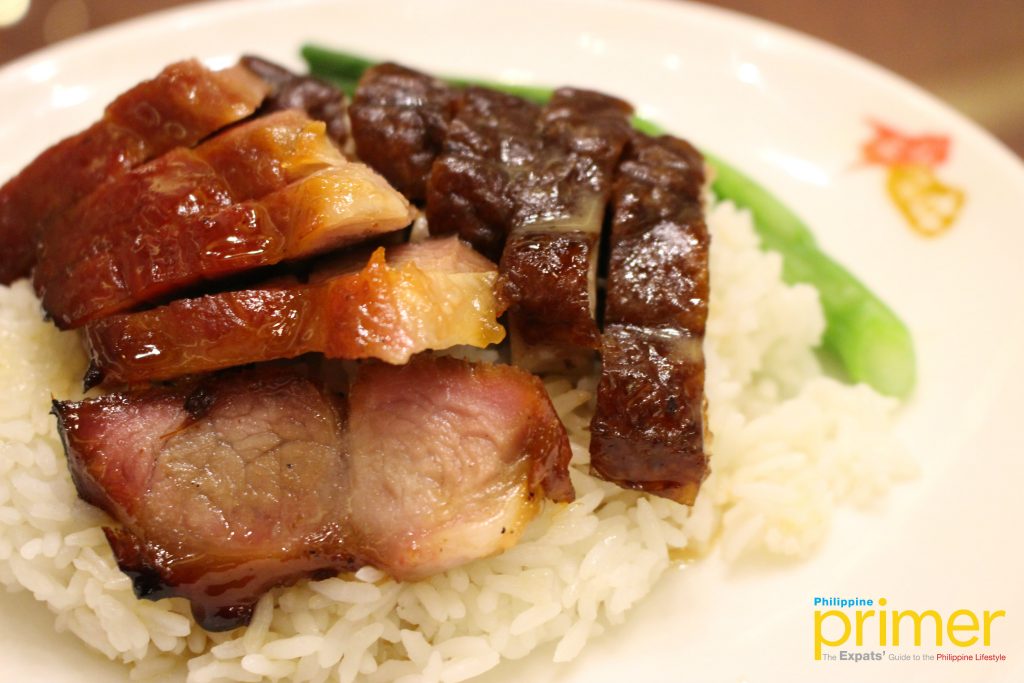 Roast duck/pork/chicken combo (Php 390)
All signature dishes of Kam's Roast Restaurant is based on Hong Kong style flavor, that's why they make sure that the chefs who prepared meals are screened and recommended from Hong Kong to the Philippine branch. The chefs make sure that the meats roasted in open fires every morning are marinated, flavored and roasted the Hong Kong style.
This fancy yet homey 70-80 seater restaurant also has two VIP rooms for Php 10,000 per room and can cater a maximum of 12 people. Have a taste of their signature roasted meats and visit Kam's Roast Restaurant on the 3rd Floor of Mega Fashion Hall, SM Mega Mall. For inquiries, you can call them at 02-904-5678 or visit their facebook at Kam's Roast Philippines.
---
Written by Denisse Tenorio
General Information
3/F Mega Fashion Hall, SM Megamall, Ortigas Center, Mandaluyong City
02-904-5678
11:00 am - 10:00 pm