Take a trip down memory lane at Dekada 90's Café
Want to dine in an awesome restaurant with your friends whilst enjoying the trip down memory down lane interior? Then head over to Dekada 90's Café, located in 59 Gen. Ordnoez St., Marikina Heights, Marikina City.
Owner Shane Sison, with co-partners Kat Anasco, Karla Dela Cruz, and Milette Mateo arguably did a great job on putting up a restaurant where diners could enjoy great food and ambiance. Dekada 90's Café was establish on November 12, 2016, and since then, hungry patrons started pouring in. Since we are all in the millennial time, and everything is modern, owners tried to #throwback everything from the 90's. And as 90's babies themselves, they've recreated desserts inspired with candies they love way back, like hawhaw, mikmik, and flat tops cake.

Dekada 90's Café bestsellers: Pulled Beef Burger Deluxe (P120)  and Buffalo Wings (6 pcs for P100)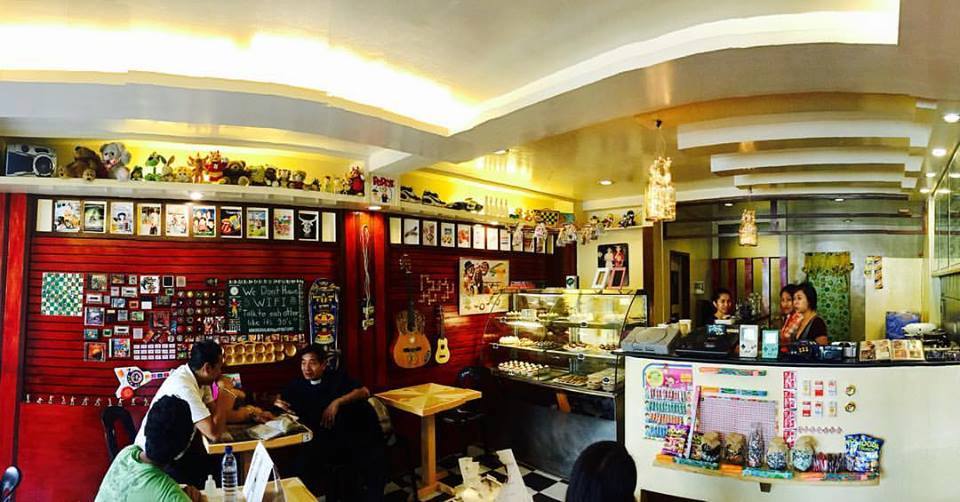 Dekada 90's Café interior. Guitar, ukelele, memorabilia and toys displayed on their wall.
According to them, the concept and interior were all their ideas, like the toys displayed on the racks, like the PS1, Teks, Pogs, Snakes and Ladders, and many more. Plus, they're encouraging their customers to contribute something from the 90's that they love, so they can display it on the café for them to see whenever they visit, may it be class pictures, baby picture,toys, and other memorabilia.
General Information
59 Gen. Ordnoez St., Marikina Heights, Marikina City
09158431438
10 a.m. -10 p.m.