Double Decker Diner
While there is a lack of popular fast food and dining establishments in the suburbs of Las Piñas, the city more than makes up for it with a slew of excellent neighborhood businesses. One of these is Double Decker Diner, a small burger restaurant at BF Homes.
Double Decker Diner is quite popular among residents. It has a pleasant al fresco dining space where you can enjoy their tasty burgers, hefty sausage sandwiches, and sizzling sausage plates. No single order goes above P229 – and you'll get good-sized servings that would surely satisfy.
.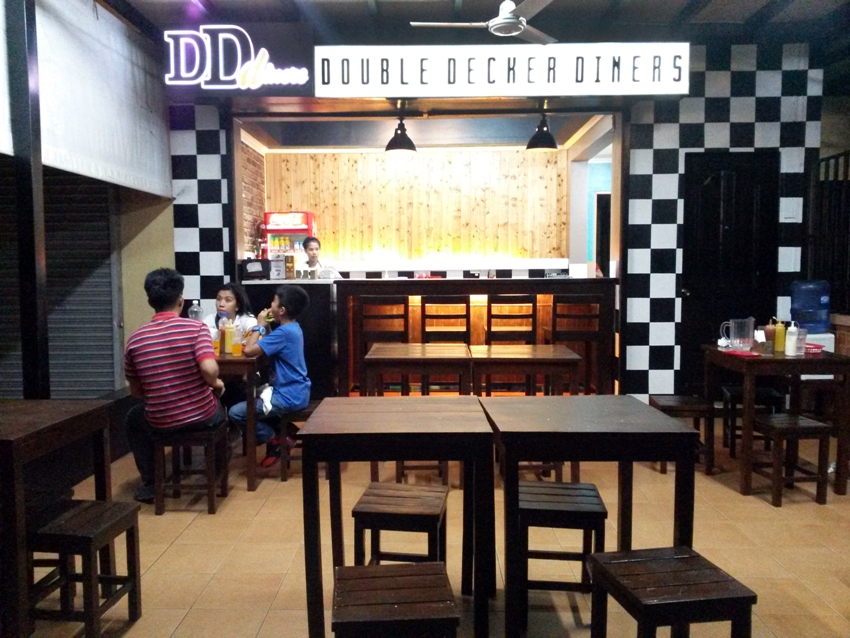 Al fresco seating at Double Decker Diner
.
All burgers are made with charcoal-grilled beef patties and buttered oatmeal buns, served with their addictive crispy coat fries. The best one is namesake burger, Double Decker (P229) which is made of a one-half pound double beef patties, crisp lola rossa lettuce, tomatoes, onions, and melted cheddar cheese. But if you're the type who judge burger shops based on the basic, get the classic BLT Burger (P189). It has everything you'd want in your traditional, but satisfying burger: beef patty, maple-cured bacon, lettuce, tomatoes and cheese.
.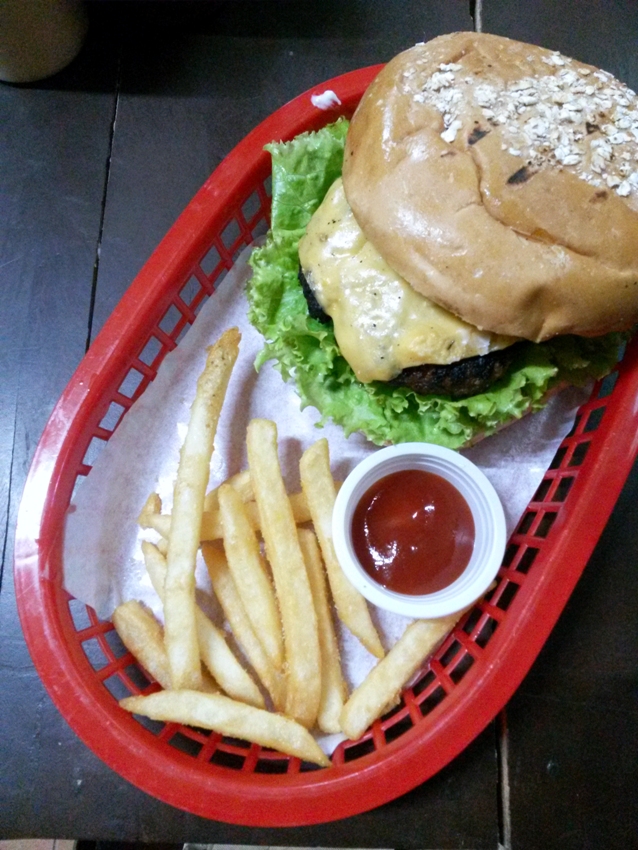 BLT Burger (P189)
.
For something off the beaten path, try the Trio Mushroom Burger (P169). It's a take on the typical mushroom burger, only this one is made with three kinds of mushroom – button, straw, and baby portobello – and topped with melted cheese. The Stuffed Burger (P189), which has gorgonzola, garlic, chives and cream cheese stuffed into its burger patty, is also wickedly delicious.
.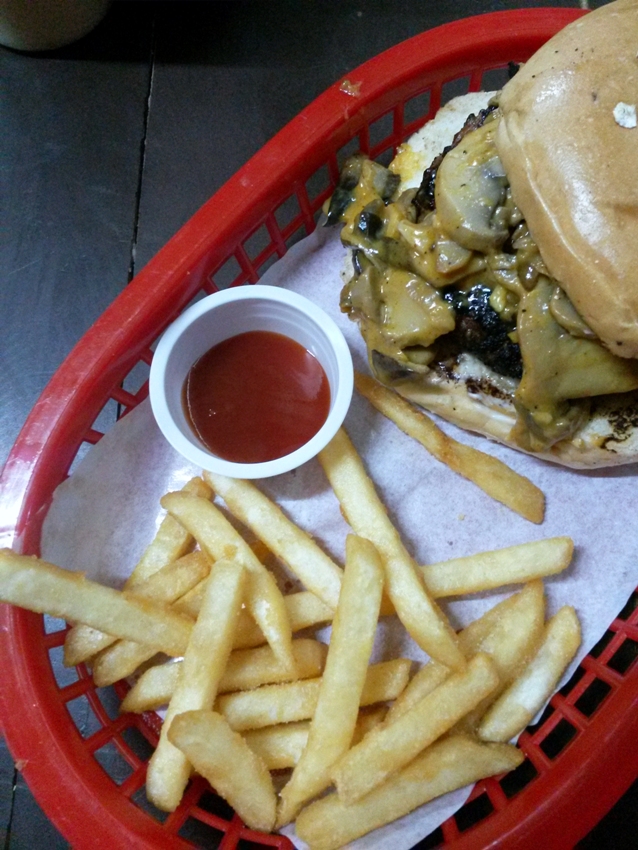 Trio Mushroom Burger (P169)
.
Their sausages are also a bargain for the price. You can choose from ten different varieties – they have crowd favorites such as Cheese Hungarian (P189) and Veal Bratwurst (P189), as well as imported Kielbasa (P229), Schublig (P229) and Cervelat (P229) sausages. You can opt to have them served in soft rolls or java rice. For Kielbasa, Schublig and Cervelat, you can have them on a sizzling plate for an additional smoked flavor.
.
Article by Jess Jacutan
.
J.B. Tan Street, BF Resort Village, Talon, Las Piñas City
(02) 9564154
11 AM to 2 AM, Mondays to Sundays
Gloria Diaz Street, BF Resort Village, Talon, Las Piñas City
+639175586540