Another Story: A restaurant with a whimsical charm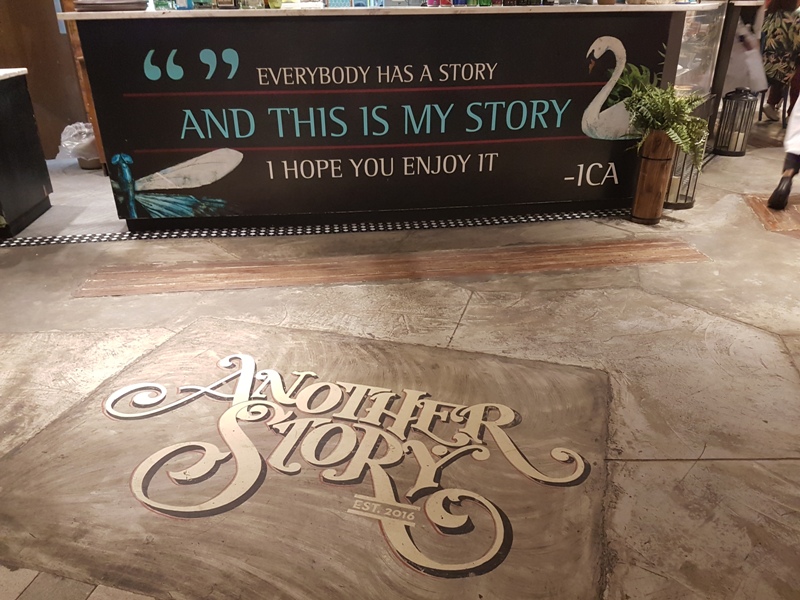 Come and try dining in Another Story restaurant, situated at Evia Mall in Alabang, and experience a feel-good ambience in a restaurant that oozes with a whimsical charm.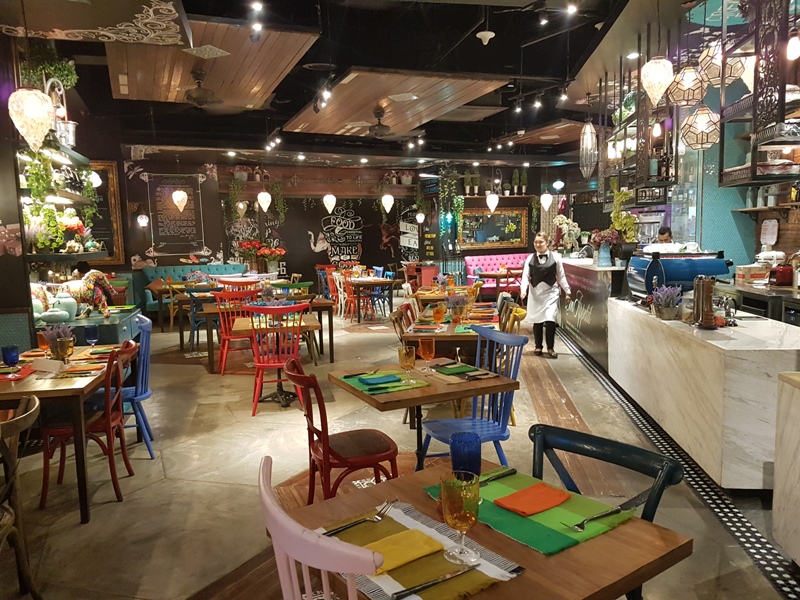 Another Story restaurant serves the best home-style cooked food you'll sure to love. The whole place itself seems to be meticulously detailed, carefully thought-about and simply, visually striking. You'll get to think that the owner of the restaurant is a huge fan of a Disney movie and now, brought to life. So if you need a place where you think you needed that creative juices flow, or you just wanted to spend time with your family or have a chit-chat with a friend, then this is the place to be.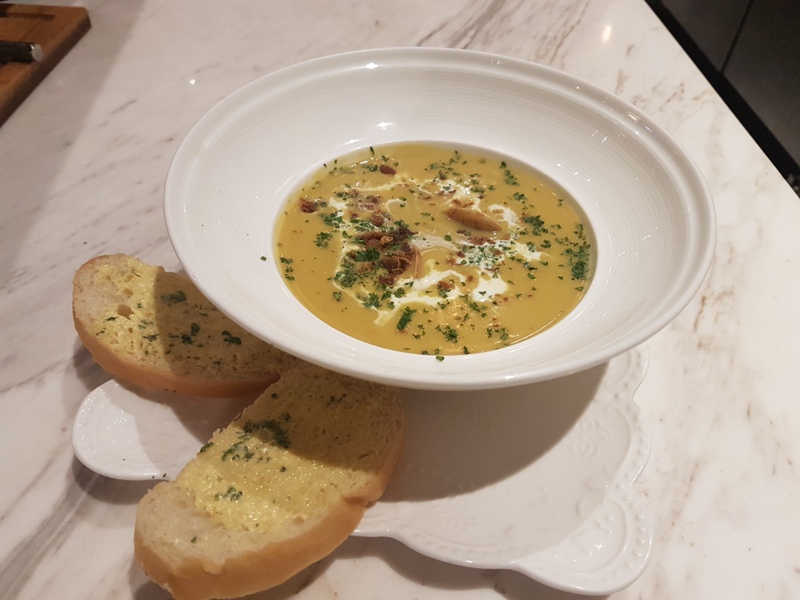 Tribeca Clam Chowder, A NYC style chowder using a sweet potato base with local clams (P325)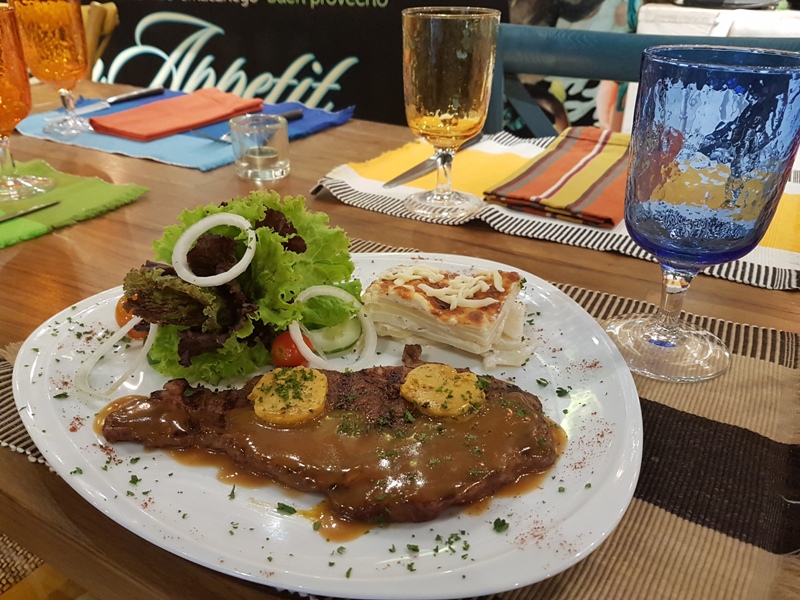 Take a look at this savory Rib Eye Steak of Angus in Au Jus Sauce and Cafe de Paris with Potato Au Gratin and Mesculus Saladb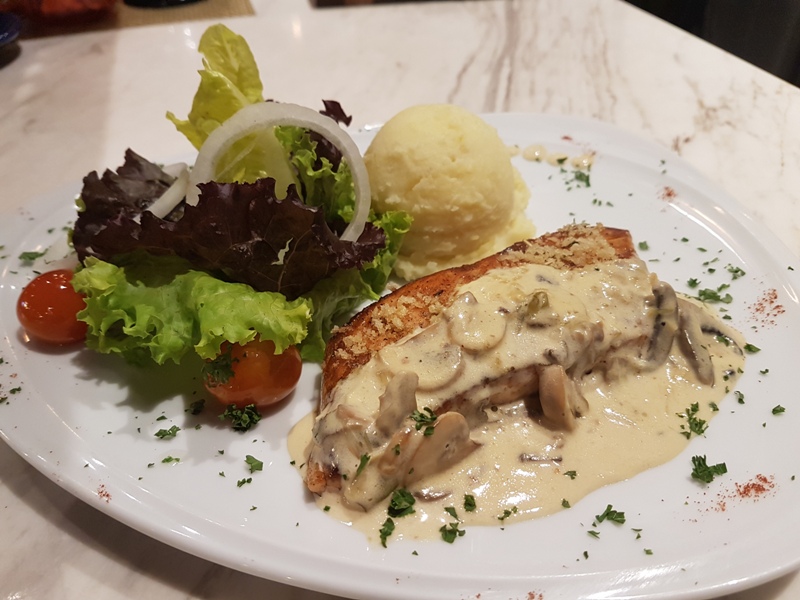 One of Another Story's mouth-watering dishes; Roast Chicken in Mushroom Sauce (Half-P395 , Whole-P595)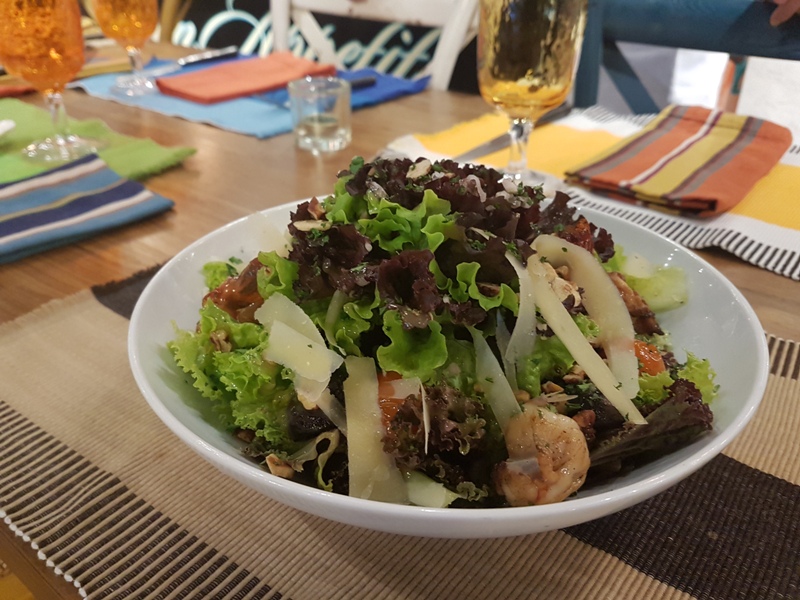 If you're more of a veggie lover, try ordering this Another Story Salad, made up of prawns, shiitake mushroom, walnuts, parmesan cheese and Raspberry Vinaigrette dressing (P395)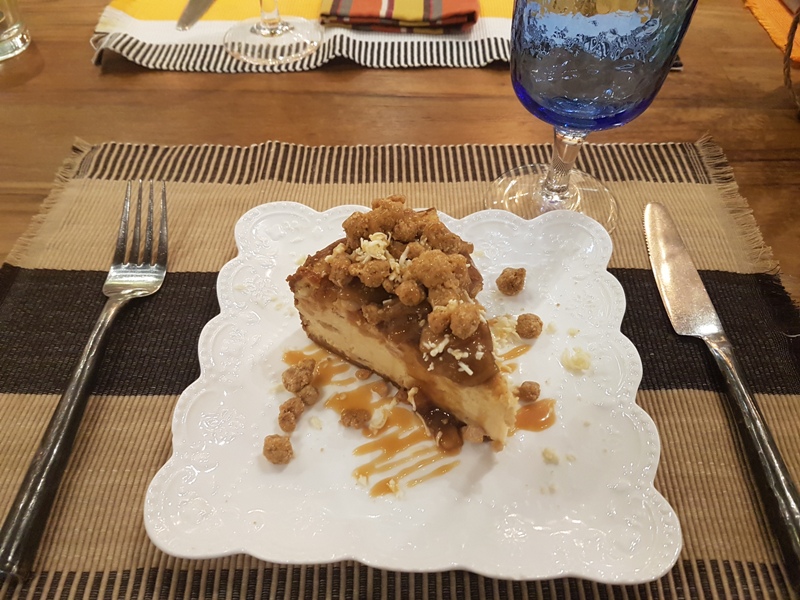 This Apple Crumble Cheesecake topped with apple campote, crumbles, cheese and drizzled with caramel sauce is also a must-try in this restaurant.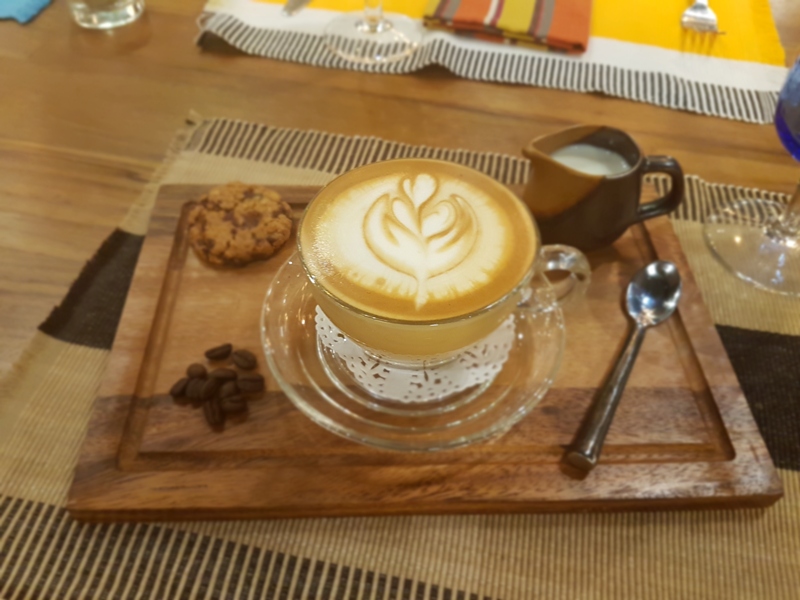 Finish off your meal with this heavenly rich Vietnamese Latte (P170)
Drive over to South any time of the week and have your next food adventure at Another Story restaurant.
Details:
Where: 2nd Floor,Evia Lifestyle Center, Daang Hari Road, Almanza, Las Piñas City
Operating Hours: Monday to Sunday: 10:00 am – 10:00 pm
Facebook: Another Story 2016
Telephone: +63 995 267-7163