Events Happening this Weekend (February 9 to 11, 2018)
Valentine's Day is just around the corner and while half of the population who are taken, married, or in a relationship are prepping up, the other half are looking for ways to celebrate Single Awareness Day. We'll be your guide to what's happening on the weekends and check it out if it's worth the visit. From concerts to workshops, we're sure that at least event will get your attention.
UNIMA Chinese Puppetry (February 8 to 9)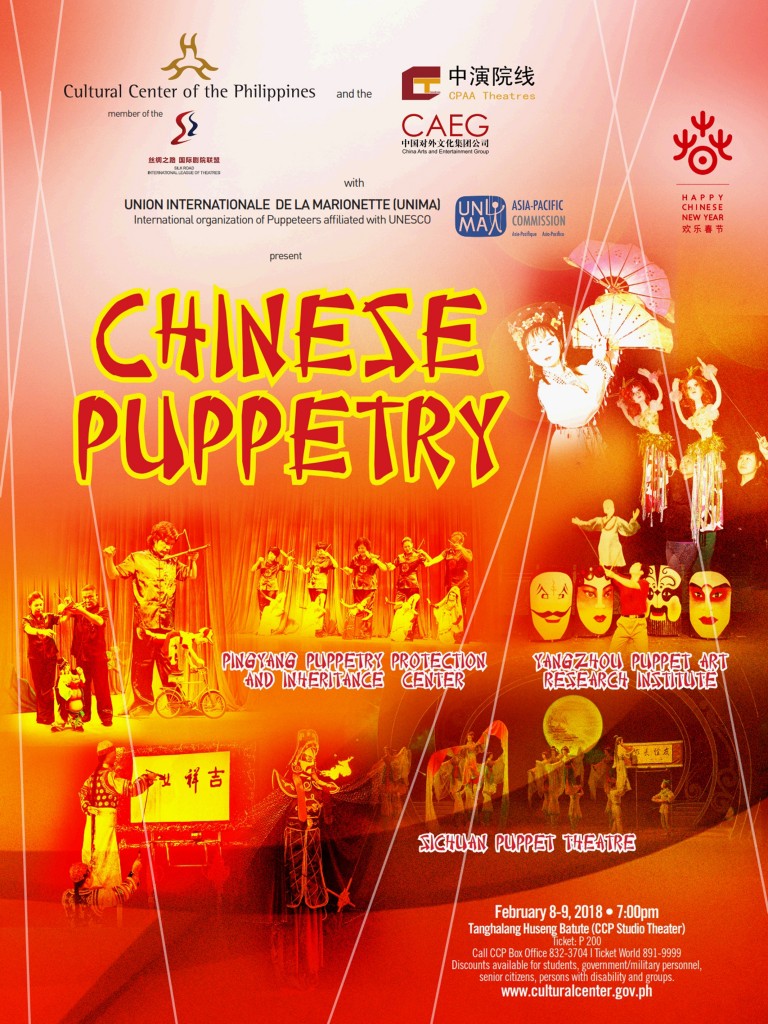 Get ready for a one-of-a-kind performance with three Chinese puppetry groups. Famous for their "forcefulness and softness, delicateness and expressiveness", the Yangzhou Puppetry Troupe will blow your minds with their skills and talents. Joining them are the Pingyang Puppetry Protection and Inheritance Center, who have performed in different countries in in Europe, America, Africa, and Southeast Asia, and the Sichuan Huge Puppet Theatre, a group that showcases the rich culture and tradition of the Sichuan province through their puppetry.
Read more: UNIMA Chinese Puppetry Groups at the CCP
22nd Hot Air Balloon Fiesta (February 9 to 11)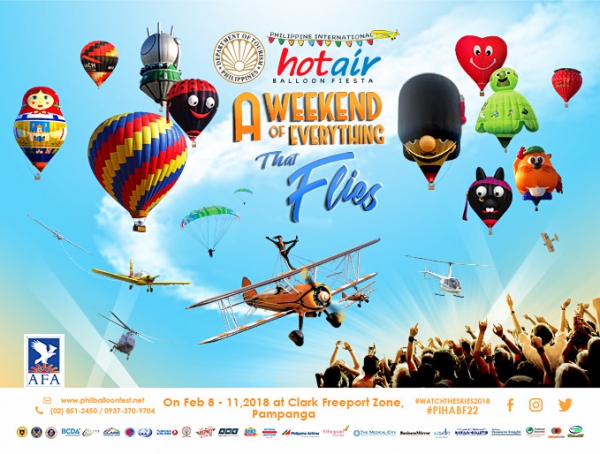 Celebrate the weekend by attending this year's Philippine International Hot Air Balloon Fiesta. Also known as " A Weekend of Everything that Flies," be amazed at the colorful and creative designs of hot air balloons as they take off and float away while creating new memories. This event is always done a few days before or during Valentine's Day, which makes it the perfect weekend getaway for lovers and families.
Read more: 22nd Hot Air Balloon Fiesta
Wild Kard Asia Tour (February 9)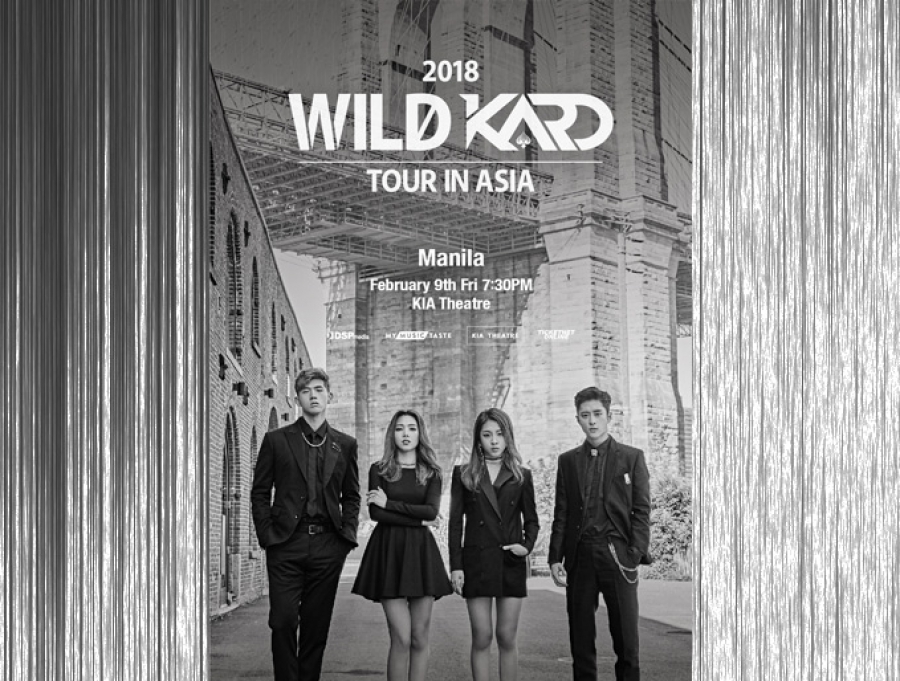 Who said boys and girls don't always agree? For Korean band Wild Kard, music is what binds them together. After their debut on July 19, 2017, this Korean group is slowly catching the attention of many. Band members Seph, BM, Jeon So-min, and Jeon Ji-woo are set to perform live in front of their Filipino fans at the Kia Theatre in Quezon City tonight! For inquiries, you may call TicketNet at 02-911-5555.
Read more: Wild Kard Asia Tour in Manila 2018
GameCon 2018 (February 10 to 11)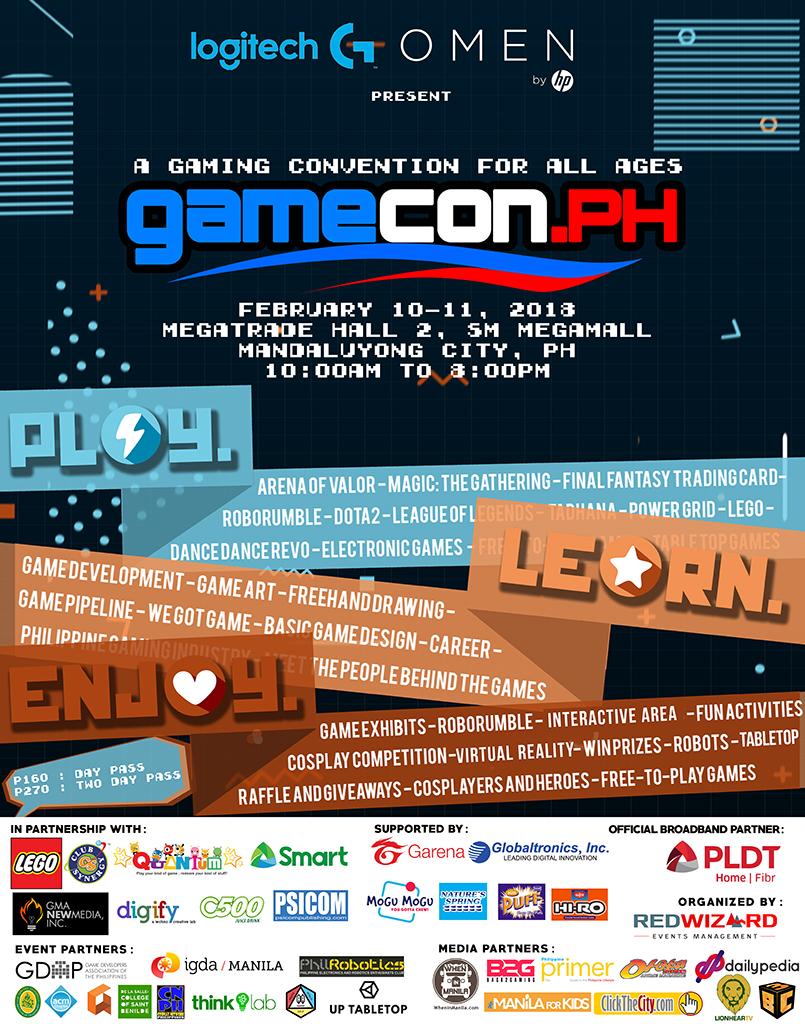 Experience the thrill of competition without the pressure with friendly tournaments and exciting show matches of League of Legends, Arena of Valor, Dance Dance Revolution, and many more. Prepare your decks and boards for table-top games like Magic the Gathering, Final Fantasy Gamecard, Twilight Imperium, Scythe, Dungeons & Dragons, and game releases scheduled for 2018.
Read more: GameCon 2018: New Generation Gaming
Make Your Own Dish Garden (February 10)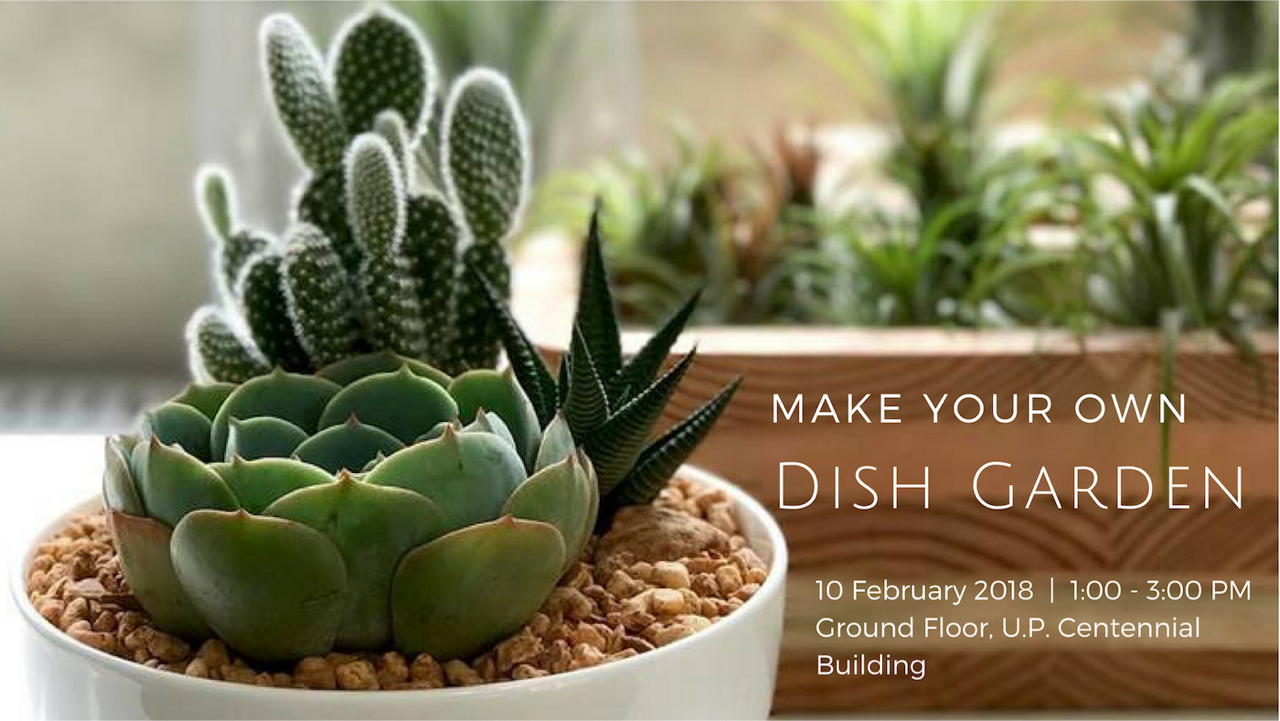 Make this Valentines a lot more special by joining the Make Your Own Dish Garden workshop! Bring a partner or a friend and learn from the experts of Herb Philippines. You will be equipped with the skills and the techniques that will enable you to design potted masterpieces like a pro.
Read more: Make Your Own Dish Garden Hands-on Workshop
Travel Tour Expo 2018 (February 9 to 11)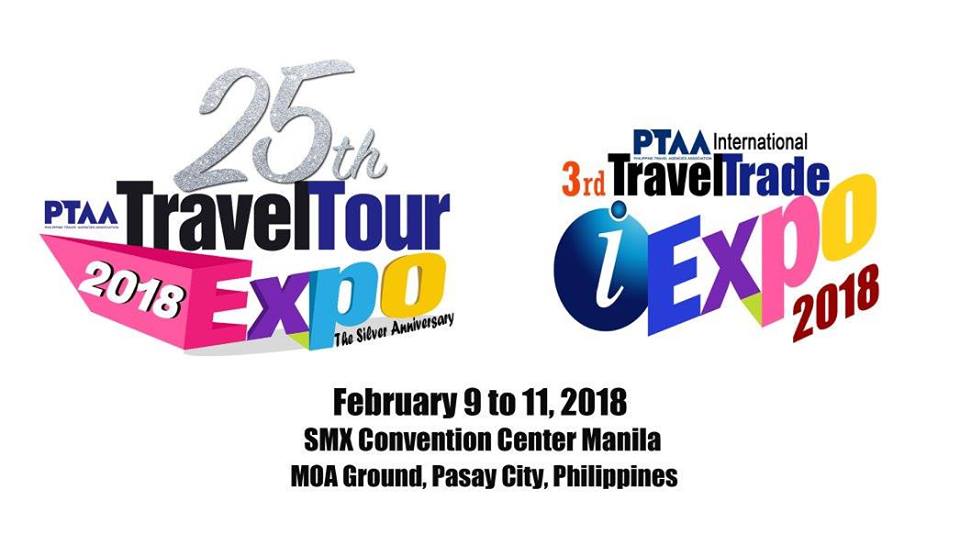 It's finally back! The country's largest travel expo starts today! Expect a massive crowd that will flock to the SMX Convention center as numerous booths help you plan your next out-of-town trip.
Read more: Travel Tour Expo 2018
Ishin Denshin International Music Festival (February 10)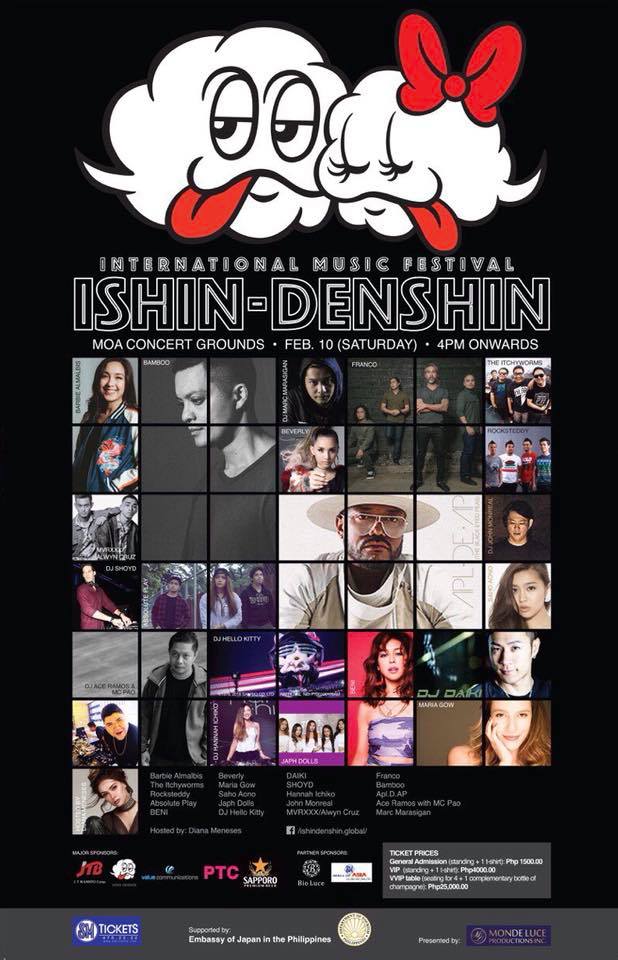 An event you shouldn't miss! Watch the international and local music scene collide through the Inshin Denshin International Music Festival happening this February 10, 2018. Enjoy a one-day event and listen to top artists in the Philippines and Japan. Despite the language barrier between the Philippines and Japan, the organizers behind this event believe there is no better way to celebrate the relationship between the two countries through a music festival composed of artists and music lovers from the two nations.
Read more: Ishin-Denshin International Music Festival set on February 10
My One and Only, Jisoo (February 10)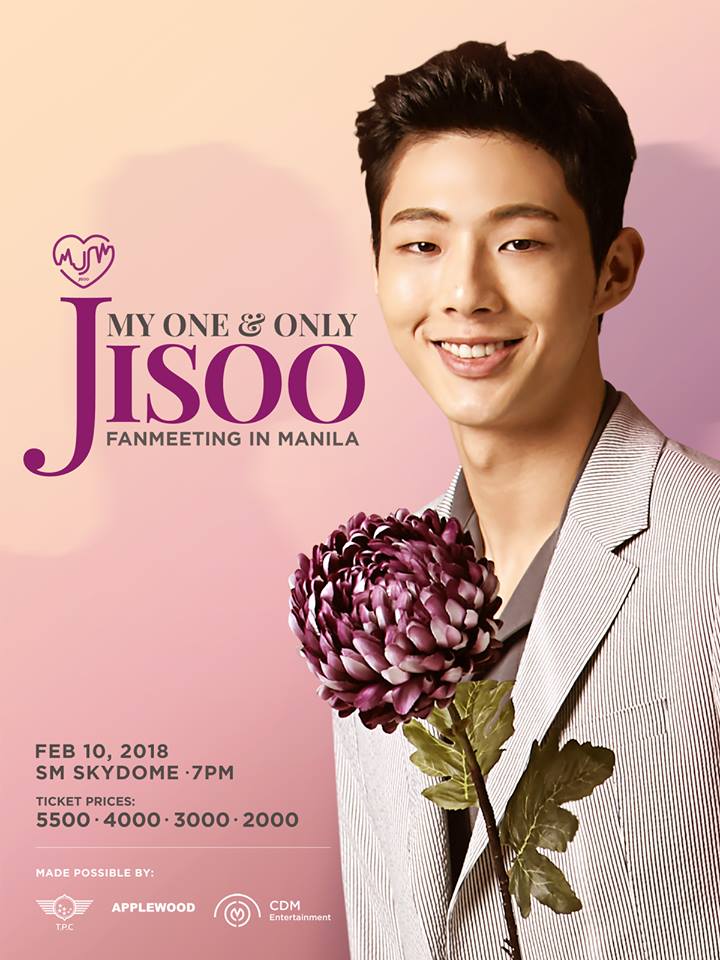 Let South Korean Actor Ji Soo be your date this (almost) Valentine's Day! Expect to be swept off your feet for a chance to meet Ji Soo this weekend. Known as the leading men in the Korean show, Strong Woman Do Bong-soon, Ji Soo will also be serenading his fans on the day itself. If that isn't enough, fans will also have a chance to win signed posters and other various Ji Soo merchandise and souvenirs.
Read more: https://primer.com.ph/event/2017/11/21/my-one-and-only-jisoo-on-february-10-2018
Beauty Confidential: BDJ x Project Vanity Bootcamp (February 11)
Beauty Confidential: BDJ x Project Vanity Bootcamp is happening on February 11, 2018, at the Glorietta Activity Center in Makati City. In this event, various workshops and seminars all from beauty experts in the country will tackle beauty How-Tos, Dos and Dont's, and more. Get the chance to learn basic and advance makeup, day to night skin care routines, and other exciting beauty stuff!
Read more: Beauty Confidential: BDJ x Project Vanity Bootcamp