GameCon 2018: New Generation Gaming
Mark your calendars on February 10 and 11, 2018 GameCon 2018 happens at the Megatrade 2, SM Megamall, Mandaluyong City. Presented by LogitechG and HP Omen, GameCon 2018: Next Generation Gaming highlights the latest in gaming technology lined up for this year.
Watch out for discount and offers you can only get at GameCon!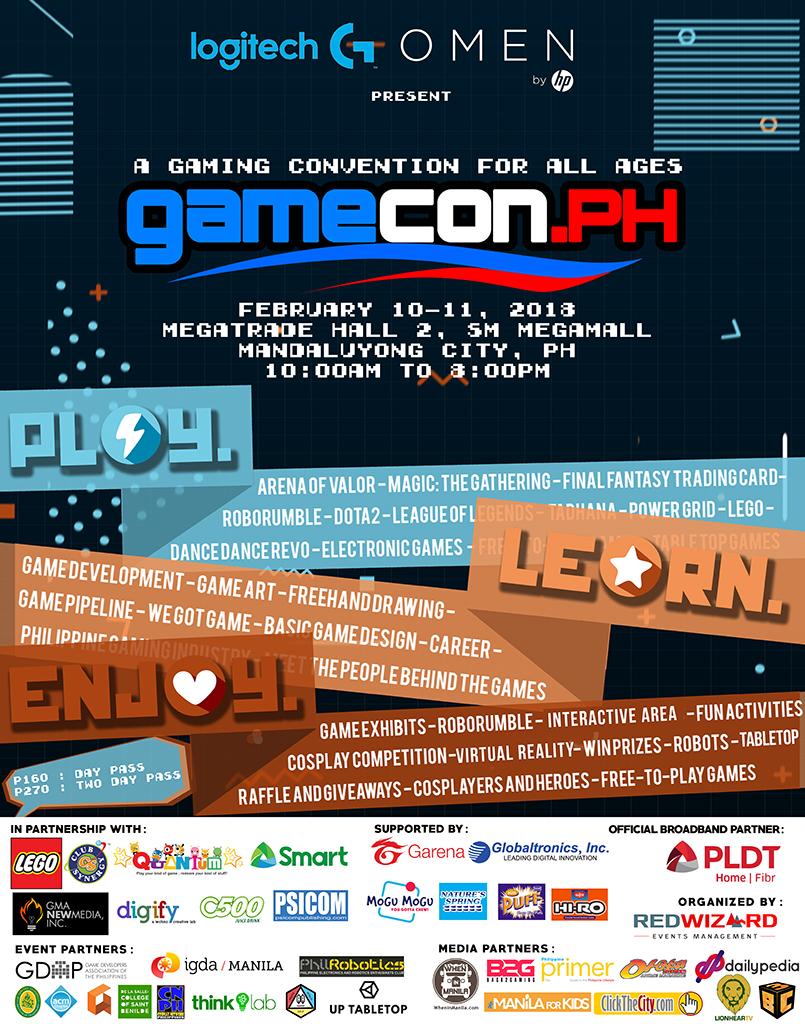 Experience the thrill of competition without the pressure through friendly tournaments and exciting show matches of League of Legends, Arena of Valor, Dance Dance Revolution, and many more. Prepare your decks and boards for table-top games like Magic the Gathering, Final Fantasy Gamecard, Twilight Imperium, Scythe, Dungeons & Dragons, and game releases scheduled for 2018.
All GameCon attendees are entitled to a FREE AOV Collectible Card with in-game starter pack codes by visiting the Arena of Valor booth.
GameCon has always been a platform for Filipino game developers and publishers. The GameCon Workshop is a two-day workshop designed to stir up your interest in learning games development. Together with the Games Development Association of the Philippines (GDAP) and International Game Developers Association (IGDA/Manila), GameCon will showcase the creativity of local talents in the annual GamePitch.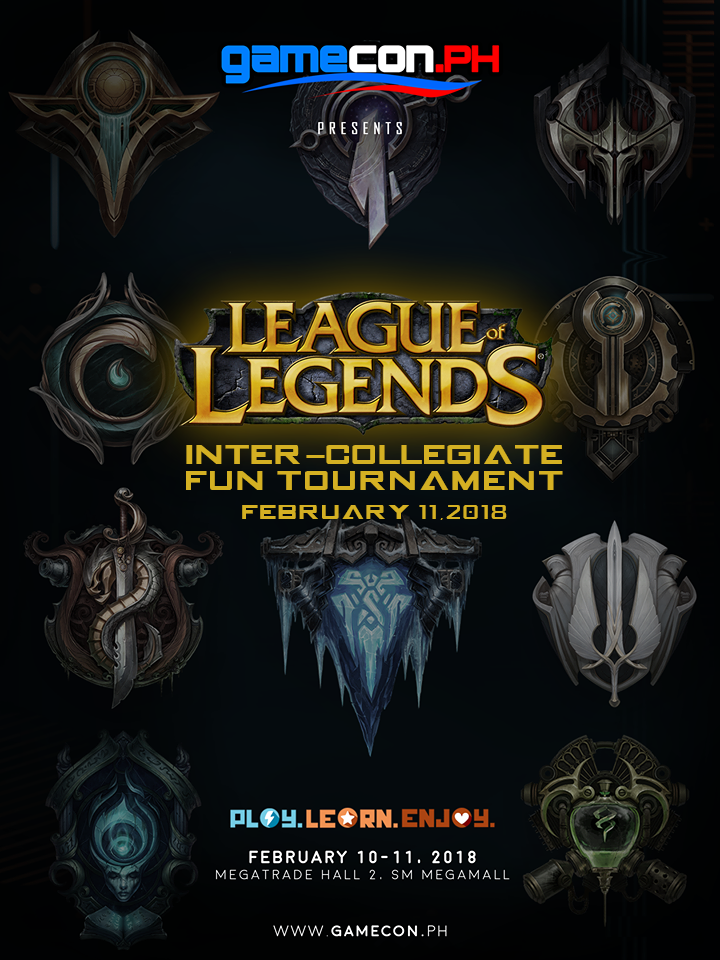 Enjoy more fun and entertainment as Game2018 includes various highlights like a meet and greet with Kenneth Ramos, author and illustrator of My Heart Waits and the illustrator of the book Tungaga as published by PSICOM. A League of Legends collegiate tournament, a game-themed cosplay Competition, and the "RoboRumble" will also be some of the major competitions.
Get a chance to see one of the country's rising game celebrities, Lhea Bernardino, and other surprise guests, in their team show match! This full-packed conference will not be complete without you.
Tickets are available at SM Ticketnet Outlets or you can buy it during the day of the event.
Details:
What: GameCon 2018: Next Generation Gaming
Where: Megatrade 2, SM Megamall, Mandaluyong City
When: February 10 to 11, 2018, 10 am – 8 pm
Tickets: www.ticketnet.com.ph
---
This is a press release. Minor edits were made by Philippine Primer editors.