Make Your Own Dish Garden Hands-on Workshop
Learn how to create stunning Instagram-worthy dish gardens just in time for Valentine's Day! On February 10, 2018, enjoy three hours of learning about the basics of plant care and fundamentals in designing potted gardens. Make Your Own Dish Garden is an event for all green thumbs and aspiring gardeners.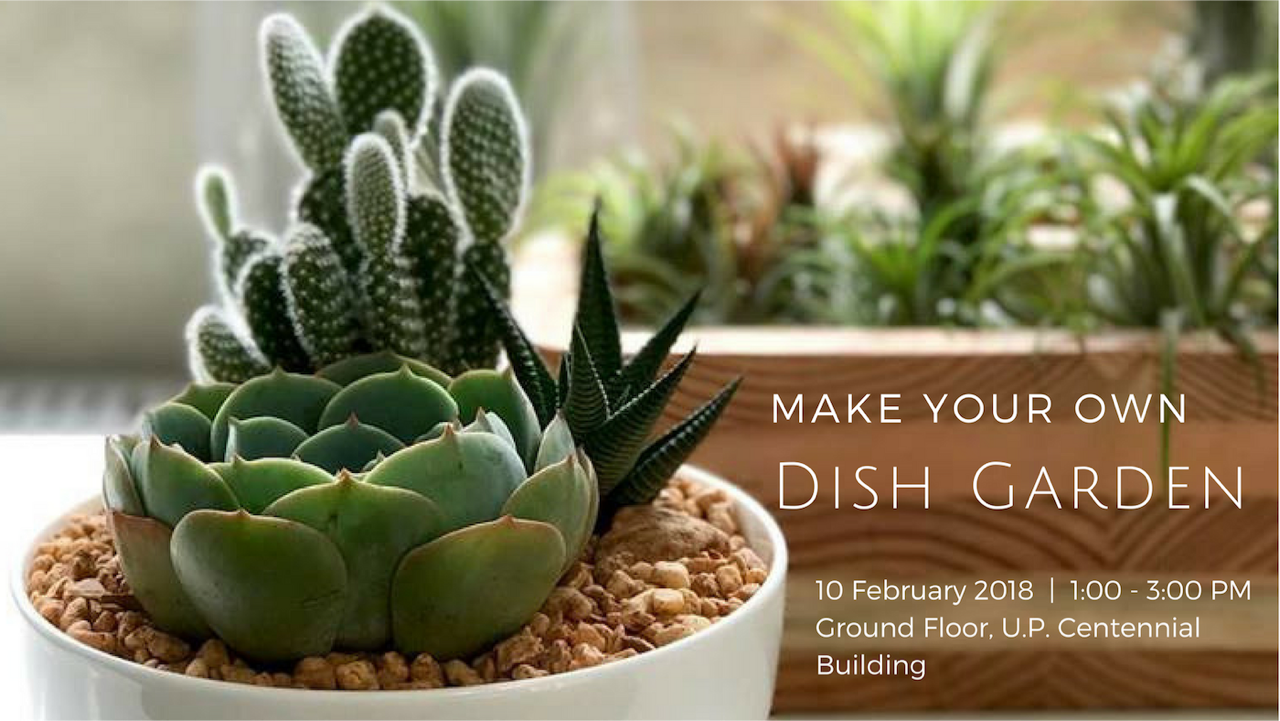 Join Herbs Manila and Succulent Manila at Succulent PH Shop located at the U.P. Centennial Building Emilio Jacinto St. corner C.P. Garcia U.P. Diliman, Quezon City. You will be equipped with the skills and the techniques that will enable you to design potted masterpieces like a pro.
This is a hands-on workshop where you get to choose from a wide assortment of succulents and plant materials then move towards designing your very own dish garden. The best part is, you will be able to bring home your own creation. This event is intimate with just limited slots available. Reservations and confirmation is required prior to workshop date.
Both Herbs Manila and SucculentsPH enjoy sharing their passion for gardening through talks and workshops. The founder of SucculentsPH will be guiding you throughout the whole session. A maker, a creative and a gardener, she's known for her iconic white ceramic dishes and her original design of sleek wooden terrariums. SucculentsPH has been supplying her creations in leading department stores and lifestyle retailers.
Supplies, plants, and materials will be provided in the workshop. To join, sign-up using the link below.
DETAILS
What: Make Your Own Dish Garden
Where: Succulent PH Shop, Ground Floor, U.P. Centennial Building Emilio Jacinto St. corner C.P. Garcia U.P. Diliman, Quezon City
When: February 10, 2018
Learning Fee: Php 1,800, sign-up at http://bit.ly/MYDishGarden