Success Story: Henry Sy Sr., Philippines' Richest Man
We all know Henry Sy as one of the richest tycoons in the Philippines. However, not all people know what happened before all these achievements came into his life. Read up and see what made him become one of the country's successful entrepreneurs.
HENRY SY. Philippines' richest businessman
Believe it or not, Henry Sy's story was a 'rags to riches' kind of tale. Born in Xiamen, China in November 1924, Henry Sy was not born with a silver spoon in his mouth. Wanting to escape poverty, Henry followed his father to the Philippines only to experience a miserable youth in a foreign country. Sy struggled hard living in a foreign country as an immigrant and had to learn the local language. Determined to become successful, he worked hard day and night to provide for his needs.
Sy started out with a small sari-sari store business that helped them in their day-to-day life. Sy and his father lived in a small space until the fruits of their labor made them successful in the following years. However, when the Philippine economy collapsed in World War II, their store burned down that forced his father to go back to China. Henry Sy stayed in the Philippines and built his own shoe business in Marikina.
Also read: 8 Most Influential Tycoons in the Philippines
Sy did not have an overnight success. He enrolled himself to school and was able to graduate college with a degree in commerce from Far Eastern University. Sy also changed legal names, sold rejected and overrun shoes, plus many other setbacks that he had to face early in life. He did not give up and pushed through maybe because he knew that something big, which is what he has now, is about to come.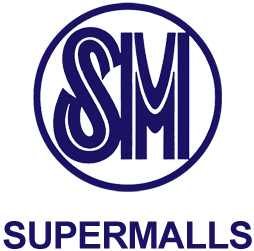 After a series of failures in his business, Henry Sy stood back up and persevered to attain his goal. He established a small shoe store in Quiapo, Manila in 1958 named "Shoe Mart" that eventually marked the establishment of SM Prime Holdings. Now with three of the most valuable companies in the Philippines: SM Investments Corp. and SM Prime Holdings Inc., valued at over Php 1 trillion each, and BDO Unibank, valued at around Php 635 million, he has become the richest man in the country for 11 consecutive years since 2005 and ranked 52nd in Forbes World Billionaires List of 2018.
Also read: Henry Sy ranks 52nd on The World's Billionaires 2018
With his inspiring story, one can learn about the ideals of success. Henry Sy tells us not to give up on our dreams, no matter how far-fetched it seems.
Who knows, maybe yours is the next success story to tell! 
---
Sources: Inquirer, Market Screener
Image grabbed from SM Prime Holdings Inc. and Wikimedia Commons
You might also like...