From houseboy to household name: the story of Chef Pablo "Boy" Logro
Several Filipinos have already made a mark in the culinary industry: Sandy Daza, Margarita Fores, Annie Lim, and Gene Gonzales. But none have made as much noise as the ever-smiling Chef Boy Logro, whose served a king, a princess, the Queen, and at least three former heads of state.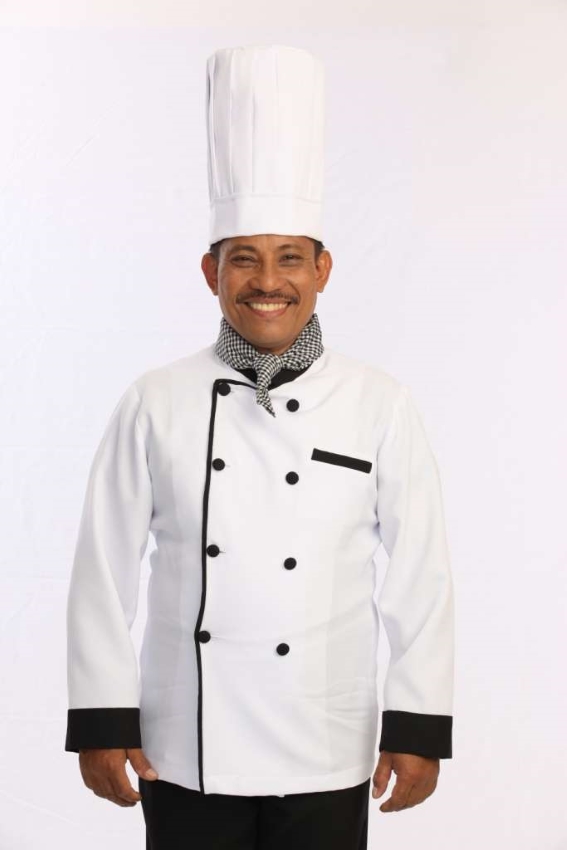 THE KUSINA MASTER. Chef Boy Logro is arguably one of the most popular chefs in the country. Image grabbed from GMA News Online
The humblest of beginnings
Chef Boy didn't start as a kitchen prodigy from the get-go. Born in Biliran, Leyte to a fisherman and a housewife, Pablo "Boy" Logro lived a simple, albeit impoverished life. He finished primary school but never got a high school diploma because his parents could no longer afford to do so.
Driven by his dream of going back to school and improving his family's quality of living, he went to Manila with his uncle at the age of 13. His first job in the big city was as a houseboy in a Chinese restaurant in downtown Quiapo.
Not knowing how to speak Tagalog did not hold Chef Boy back from learning. While at the Chinese restaurant, he would frequently visit the kitchen to help out, taking in all the information he could. He later applied to Astral Villa (now Josephine's), where he started as a dishwasher. He would later become the chef's protégé after showing mounds of interest in cooking.
The start of a 10-year journey
Chef Boy later left the country to work as a sous chef for His Majesty Sultan Qaboos bin Said al Said of Oman. At first, he thought "sous chef" meant he would merely take care of soups, only to realize later on that it was a managerial position (for the record, the saucier or sauté cook is the one handling soups, stews, and sauces).
It was as sous chef that he would expand his knowledge on cooking and culinary arts. Chef Boy was a fast learner: he started picking up recipes from other chefs by observing and asking them what they prepared. His big break came after his creation, Avocat et crevettes, a cold hors d'oeuvre made with avocado, shrimp, and grapefruit, pleased the sultan. His Majesty was so impressed Chef Boy was promoted almost instantly.
As the Sultan's personal chef, he travelled the world, soaking in all the culinary knowledge during state visits with His Majesty. In the kitchens of Oman, he has served the likes of former US President George Bush, King Hussein bin Talal of Jordan, former Egyptian President Hosni Mubarak, Her Royal Highness Queen Elizabeth, Princess Diana of Wales, and former Philippine President Fidel V. Ramos.
Chef Boy would eventually go back to the Philippines, but not after serving 10 years as the personal chef of His Majesty. When he came back to the country, he started out as the sous chef of the Manila Diamond Hotel in 1992. He would eventually gain the distinction of Executive Chef in 1995, the first Filipino to do so for a five-star luxury hotel.
Chef Boy Logro today
After spending many years in the kitchens of the Manila Diamond Hotel, Chef Boy settled down in General Mariano Alvarez, Cavite where he would put up his culinary school: Chef Logro's Institute of Culinary and Kitchen Services (CLICKS), which he would later expand to Compostela Valley. He is also the host of GMA News TV's Idol Sa Kusina and a TESDA Ambassador.
When asked about his keys to success, he had this to say: "Unang-una, maniwala ka sa kakayanan mo, humility mo, at pangatlo, yung ika nga, yung humble beginning mo, wag mong kalimutan." (First off, believe in yourself. Be humble, and third, never forget your humble beginnings.)
Source: Philippine Daily Inquirer, PEP.ph, Omanfil