Common Ground: Malaysia's Premier Co-working Space Opens Their First Branch in the PH
Setting its first branch at the penthouse of Arthaland in Bonifacio Global City, Common Ground, the premier Malaysian co-working space imposes the idea of flexibility, productivity, and opportunities for a wider network collaboration in a workplace setting—best for small scale businesses, freelancers, and among others.
Also read: 7 Best CoWorking Spaces in Makati and BGC
Common Ground team PH
The first impression of anyone visiting the Common Ground is its aesthetically-pleasing vibe and structure. Not to mention that Common Ground is known as one of the most Instagrammable co-working spot and Malaysia's largest co-working space.
Common Ground is equipped with a cafe area, high headroom lounges, pantries, business class printers, cozy offices, and more! It is also strategically located for easy access to different establishments around BGC.
Ground is used for Yoga sessions, CEO talks, events and more
Common Ground's Philippine branch covers the 2,300-sqm penthouse of the recently launched Arthaland Tower in BGC.
Its space would be ideal for various businesses, SMEs, entrepreneurs, start-up companies, and such to verge with one another, while establishing connections.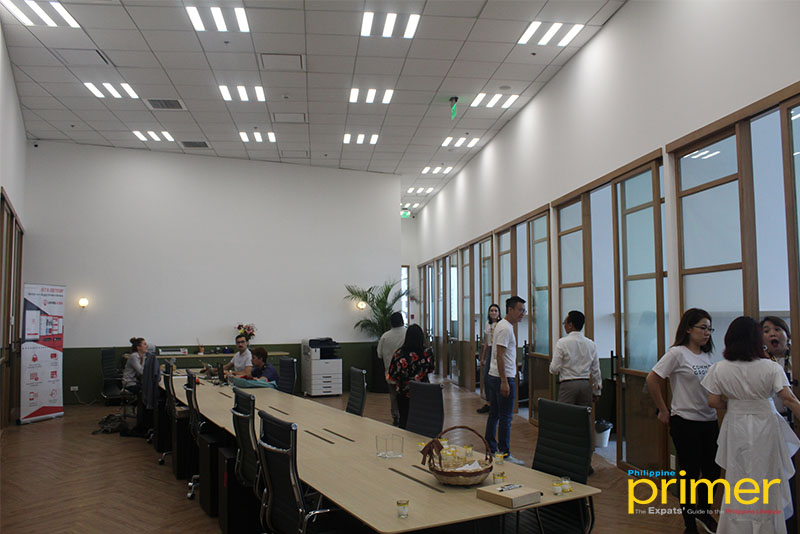 Common Ground second Lounge
"At Common Ground, co-working means more than a desk and internet connection in a communal work space but building an engaged community and vibrant ecosystem to help ambitious, fast-growing companies take business to the next level," expressed Ana Lucia Aguila, Common Ground Community Manager, in a press release.
Every office space in Common Ground has a fantastic view of the high-rising land scrapers in BGC, providing an adequate and balanced set of work desks and work areas.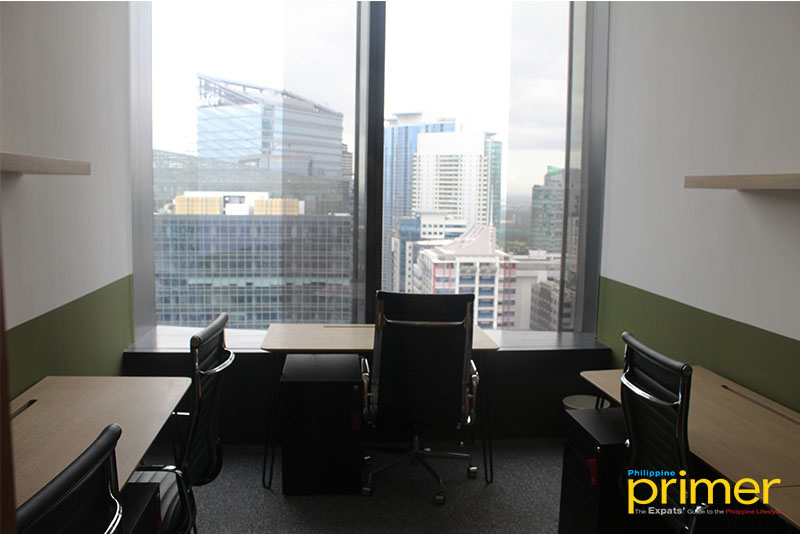 Common Ground office spaces
One of the exciting perks mentioned in the launch was the Common Ground membership, which enables members to gain the same access with the different branches in other locations, such as the one situated in Kuala Lumpur.
If a member has an appointment in other branches, they could use their phone for hassle-free access to book rooms, top-speed WiFi, weekly events, and lifestyle perks, such as discounts to gym membership and so on.
Common Ground office areas and hall way
The first flagship co-working space of Common Ground was built at Damansara Heights, Kuala Lumpur, Malaysia in March 2017. Up-to-date, Common Ground has a record of 2,000 members around the globe.
According to Common Ground, customers can ask their designers and architects for additional layout ticks or designs to their offices. This includes furnishing, brand identity, and business specifications. They also have a well-experienced staff to secure that all office operations will run at their best status.
Currently, Common Ground is planning to expand their offices in Makati and Ortigas, which are set to launch within the following the years.
Also read: LIST: Flexible Workspaces in Manila You Need to Know About
For more information, you may contact Common Ground through their official Facebook page. Or you may also direct your inquiries via their website at https://ph.commonground.work/. Also, you can email them at alexa.calingo@commonground.work.
---
This is a press release. Minor edits were made prior to publishing.