LIST: Flexible Workspaces in Manila You Need to Know About
Gone are the days when office spaces meant blank walls and secluded office cubicles. In this day and age, coworking spaces have become ideal for young professionals who seek a change of scenery from the usual office look. After all, these functional spaces make for a great area where freelancers, startups, and passionate individuals can collaborate and work productively.
If you're eyeing to try shared workspaces for a change, we listed down some of the ergonomically-sound coworking spaces that you must know. Here are some of them:
Arch Offices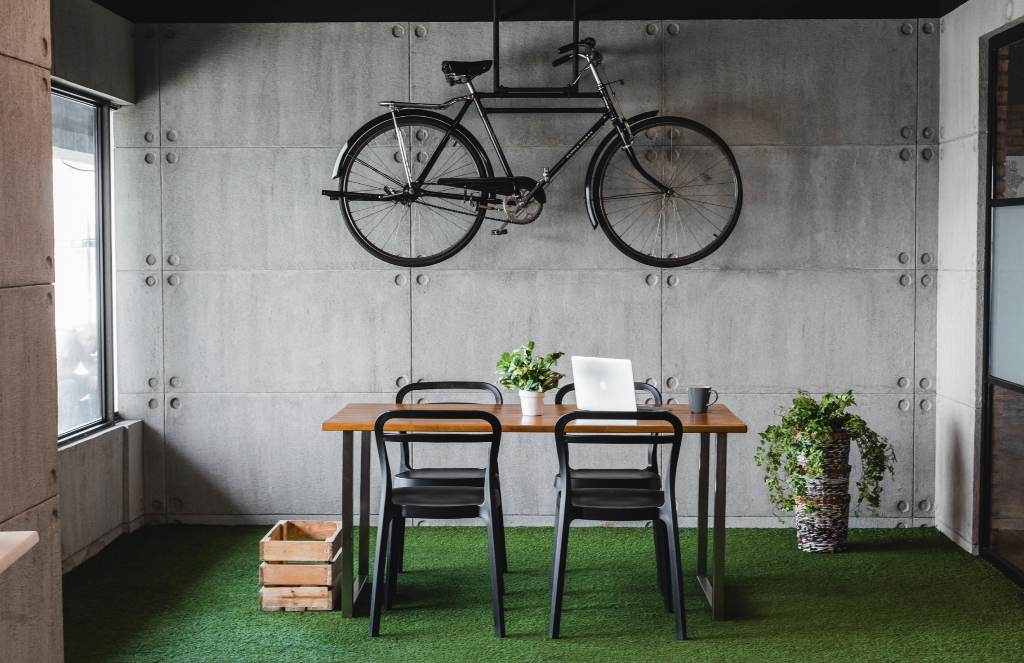 "Old world meets new world" is the name of the game for Arch Offices. Located in Makati CBD, this co-working space is a hub of productivity and creativity where freelancers and passionate professionals collaborate in a stimulating work environment. This Seattle-inspired office boasts of its stripped-back spaces that cater to every professional. The place is designed with a mix of fashionable furnishings that speak urban with a sunny outlook. Veering away from the usual bland corporate cubicles, Arch Offices dares to be an office environment designed to be a conducive area that's fresh, sleek, and well-equipped.
Arch Offices houses internet-enabled open area workspaces, access-controlled private spaces, meeting rooms complete with essential equipment, and a quaint common room. They can provide serviced office spaces for micro businesses, SMEs, and independent workers, and cater to industry service and technology providers.
Also read: ARCH Offices: Seattle-inspired workspace in Makati 
Rate: DEDICATED DESK Starting at Php 13,500/month | 24/7 ACCESS | Flexi Seat: Starting at Php 7,999 + vat/month
Address: 9/F and 20/F Citibank Center Bldg., Paseo de Roxas Ave., Makati City
TEL: 02-801-7917
Operating Hours: 8 am to 5 pm
Website: http://archoffices.com/ 
Leopalace21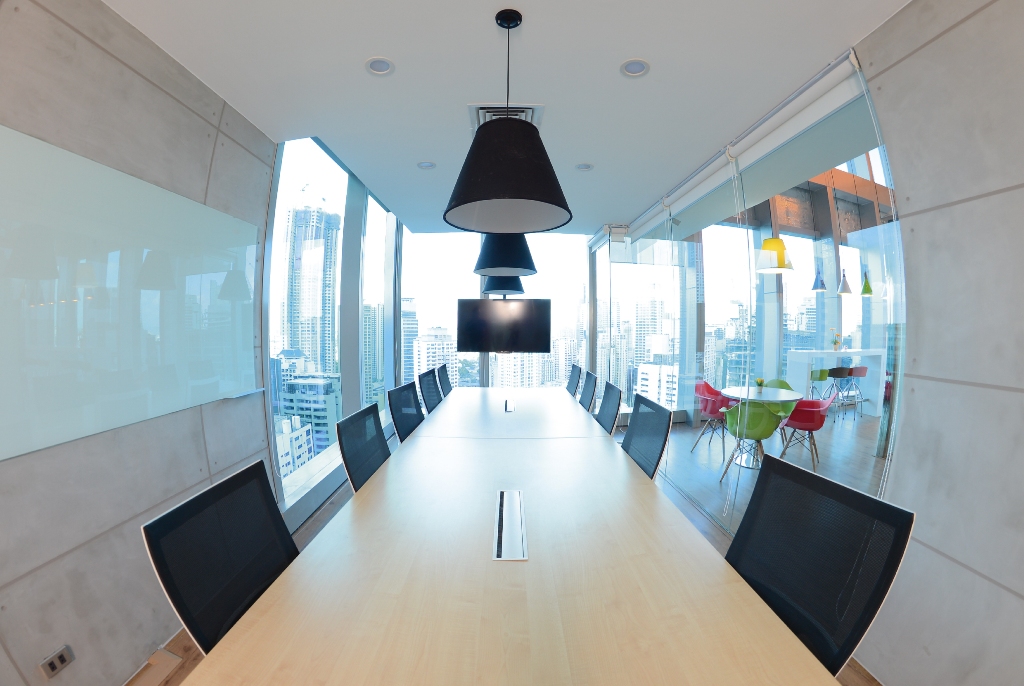 Leopalace21 offers serviced offices in Makati. Leopalace21 houses the perfect business offices with all of the equipment and services you need to start a business. They give you the freedom to choose your ideal room size and period of use according to your needs. You can use the office at any time of day or night, with a 24-hour keycard lock for complete security.
Screening is required before a contract can be signed. There is a minimum contract period of one month. The office usage fee (room lease and common service fee) includes both electricity and internet usage (shared line).
Also read: Your dream office now made possible by Leopalace21 in Makati
Promo Rate: Php 5,000/month | Php 550/day
Address: 23/F Tower 6789, Ayala Avenue, Makati City
Operating Hours: 9 am to 6 pm
TEL: 02-528-3100 or 02-801-3417
Website: http://www.leopalace21.co.jp/so/en/manila/
Marimo Serviced Office
Marimo Serviced Office attends to their clients' needs by providing alternative workspaces outside their home with competitive and flexible leases for a short period of time. There are well-equipped rooms available to ensure that businesses are safe but still have a competitive advantage. Marimo Serviced Office also provides various benefits that fit their clients' requirements.
Its Shared Office can be used on a daily basis for as low as Php 1,000 a day per person. The package includes one workstation with shared reception, shared photocopier, free lounge usage, and more.
Also read: Marimo Serviced Office 
Rates: Daily Desk with free lounge usage Whole Day (8 hours): Php 1,000 | Half Day (4 hours): Php 500 | Lounge Membership Yearly Fee: Php 5,000 with free Lounge usage maximum of 2 hours a day
Address: 26/F Twenty-Four Seven McKinley, 24th St. cor. 7th Ave., BGC, Taguig
Operating Hours: 9 am to 6 pm
TEL: 02-864-4100
Website: http://www.marimo-realestate.com/en/company/index.html
Shuffle Makerspace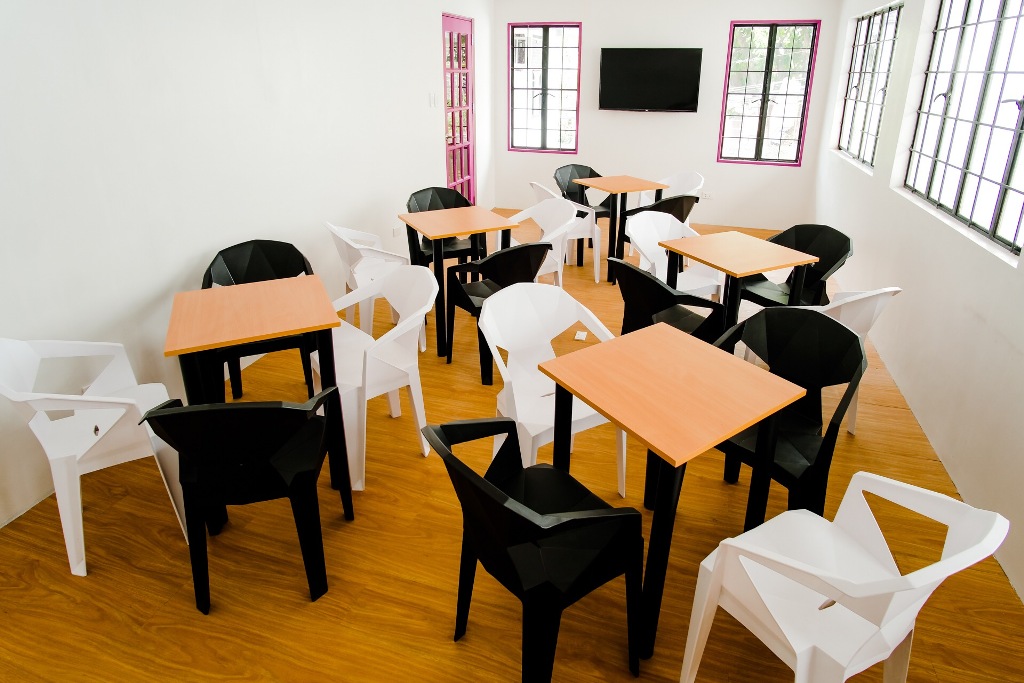 Atop San Juan's lovely neighborhood spot Flossom Kitchen + Café, lies a charming little space for co-working. Shuffle Makerspace serves as a multipurpose venue where various activities take place. This inviting space can be shuffled into a preferred function area where one can conduct workshops, meetings, hold focus group discussions, special events, and screen shows.
Its manageable working area makes it an easy choice to bring passionate projects to life, with its functional and aesthetically-pleasing room. Adorned with pendant lights, multicolored ergonomic chairs, and pretty office accents, Shuffle Makerspace is truly one of the best co-working spaces in Manila to get your creative juices flowing.
Also read: Shuffle Makerspace in San Juan: A Charming co-working hub 
Rate: Whole Day (8 hours): Php 500 | Half Day (4 hours): Php 350 | Pit Stop (per hour): Php 100 | Weekly (6 days): Php 2,800 | Monthly (24 days): Php 10,000 | 10-Day Pass +1: Php 5,000
Address: 187 N. Averilla St., San Juan City
Operating Hours: 9 am to 6 pm
Contact: 02-404-2101 or 0995-013-4763
Email: hello@shuffle.ph
Crosscoop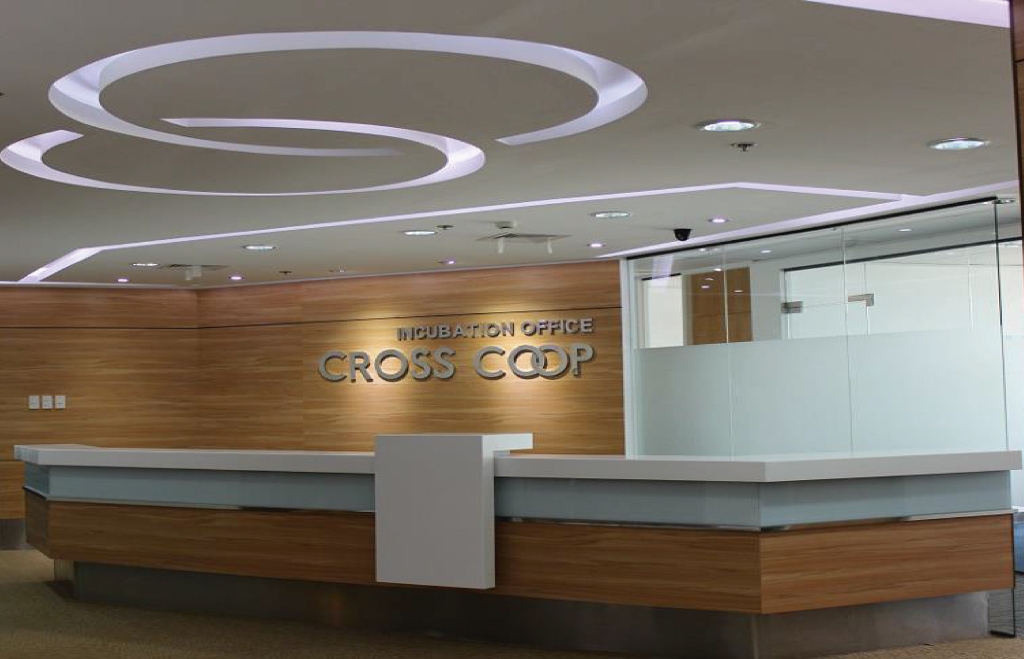 Crosscoop's Japan-quality services easily make them one of the most sought-after serviced offices in Manila. Located in the central business district of Makati City, Crosscoop aims to bring premium hospitality to Asia through its comfortable and fully-equipped rooms. They have several types of offices that can cater to any company who needs an office environment fit for their line of work.
From private offices, open-concept shared offices, to virtual offices, Crosscoop makes sure that they only offer premium business centers for their clients. When it comes to facilities, they take pride in having meeting room facilities, phone services, stable internet connectivity, secretarial services, and other services including translation and interpretation services by their multilingual staff.
Rate: Annual plan ranges at Php 19,000 to 264,000 | 7 to 11 months ranges at Php 20,000 to Php 277,200 | 1 to 6 months ranges at Php 20,900 to Php 290,400
Address: 23/F GT Tower International, 6813 Ayala Ave., Makati City
Operating Hours: 9 am to 6 pm
TEL: 02-464-7100
Email: info@crosscoop.co.jp/en/manila
---
This also appears on Philippine Primer English Magazine's March 2018 issue. All images are courtesy of each respective establishment.