Shuffle Makerspace in San Juan: A charming co-working hub
Atop San Juan's lovely neighborhood spot Flossom Kitchen + Café, lies a charming little space for co-working.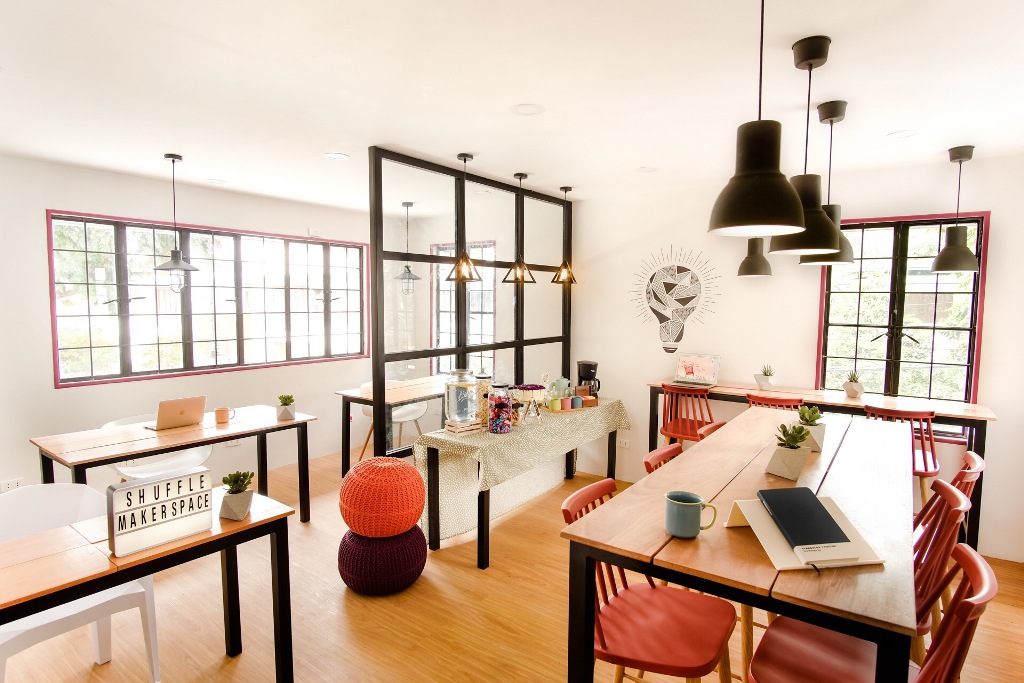 Shuffle Makerspace is a place where you can shift and shuffle. Unlike other workspaces, Shuffle gives you the liberty to make the space fit your needs. It's a good place to make use of, especially for simple events that only need little space.
Also read: Flossom Kitchen + Cafe in San Juan: Neighborhood's Comfort Place
Adorned with pendant lights, multicolored ergonomic chairs, and pretty office accents, Shuffle Makerspace is truly one of the best co-working spaces in Manila to get your creative juices flowing.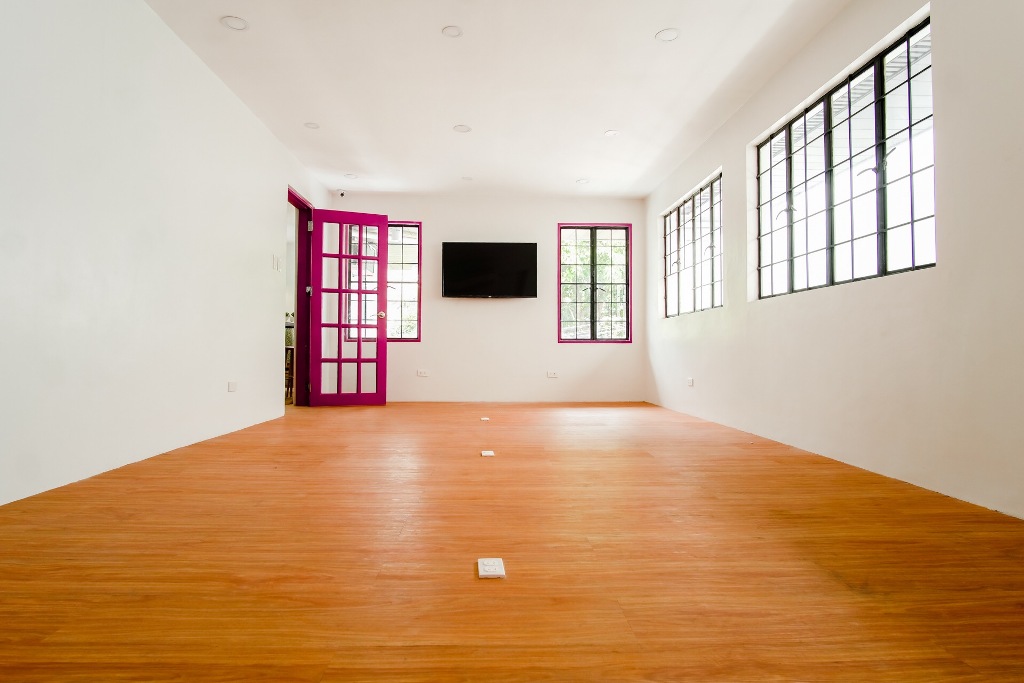 This space also serves as a multipurpose venue where various activities take place. This inviting space can be shuffled into a preferred function area where one can conduct workshops, meetings, hold focus group discussions, special events, and screen shows. Its manageable working area makes it an easy choice to bring passionate projects to life, with its functional and aesthetically-pleasing room.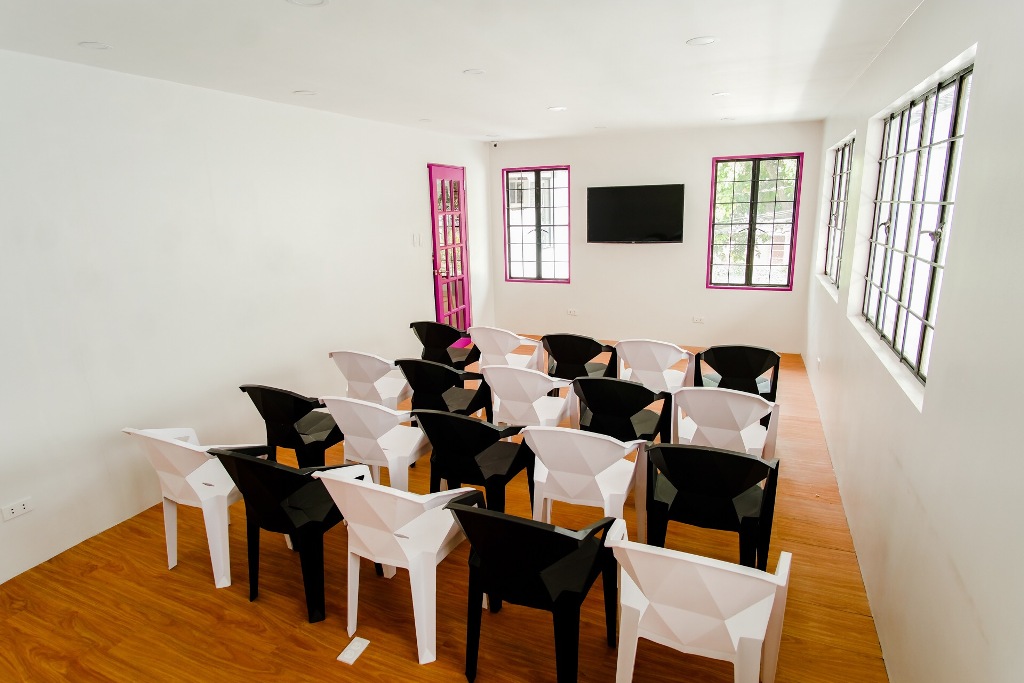 Apart from the space, they have available tables that you can use depending on what you need to use. They have workshop tables, stools, round tables, chairs, or long tables available for every event.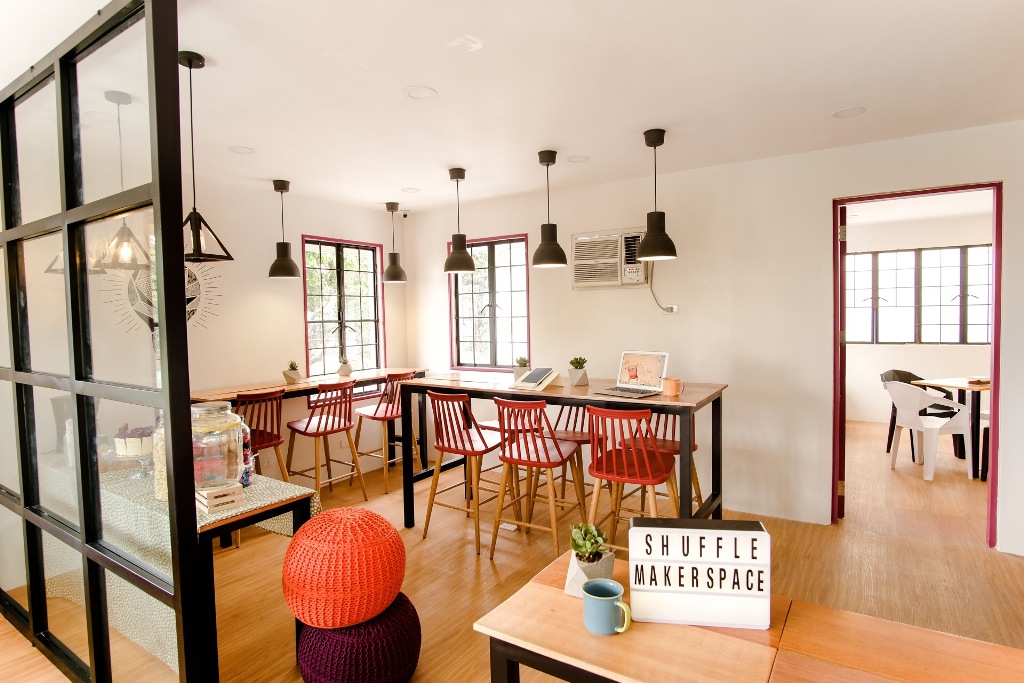 To know more about Shuffle Makerspace, see the details below.
DETAILS
Address: 187 N. Averilla St., 1500 San Juan del Monte, Manila
Contact: 0995 013 4763
Email: hello@shuffle.ph
Facebook page: https://www.facebook.com/shufflemakerspace/
---
This feature also appears on the March 2018 issue of Philippine Primer magazine.
Image courtesy of Shuffle Makerspace