LIST: The top dogs in the May 2022 vice presidential race
The Philippine election season is full of drama, alliances, scheming, and politicking. A number of aspirants have already put themselves forward for the upcoming May 2022 elections, though their agendas may still be too vauge for voters to make a clear bet so there's still plenty of time ahead to ponder on who you will vote for.
To help you decide on this very important matter, we're giving you some information on the top dogs fighting to become the next vice president next year.
Lito Atienza
IMAGE from Cong. Lito Atienza – Buhay Partylist Facebook page
Cong. Lito Atienza is the incumbent representative for Buhay and VP partner of presidential aspirant Manny Pacquiao. During his stint as mayor of Manila, Atienza passed into law the National Cultural Heritage Act which aims to protect, preserve, conserve, and promote the country's cultural heritage after ordering the demolition of the Manila Jai Alai Building in 2000 despite the request not to do so.
Being a conservative politician, he was a staunch critic of the Reproductive Health Law, and has also expressed opposition to several bills including divorce and the reimposition of the death penalty. He was also one of the most vocal supporters of ABS-CBN during the height of its franchise renewal bid. When the House panel denied the media giant's request in July 2020, he called it a "mistrial."
Should he win in the elections, he promised to address the health crisis, generate more jobs, improve Internet connectivity and electricity, and end corruption.
Vicento "Tito" Sotto III
IMAGE from Vicente Tito Sotto Facebook page
Tito Sotto is the incumbent Senate President and the vice presidential bet of the Nationalist People's Coalition alongside standard-bearer Ping Lacson.
Before being elected to the Senate in 1992, Sotto served as Quezon City vice mayor from 1988-1992. During this time, he also founded the Quezon City Anti–Drug Council. In 2008 he headed the Dangerous Drugs Board after losing the senatorial elections the previous year.
Some of the most significant measures he passed into law are the Comprehensive Dangerous Drugs Act of 2002 (Republic Act 9165), which serves as the framework in combatting illegal drugs; Anti-Drunk and Drugged Driving Act of 2012 (RA 10856); and Children's Emergency Relief and Protection Act (RA 10821), which mandates the state to protect children before, during, and after calamities.
If elected as VP next year, he promised to advocate budget reform and "enhance" campaign versus illegal drugs through demand reduction strategy.
Willie Ong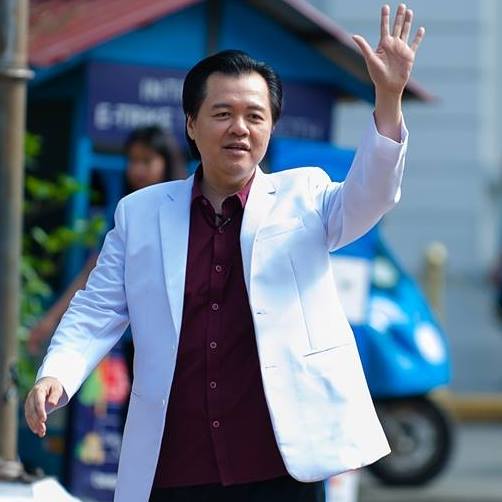 IMAGE from Doc Willie Ong Facebook page
Doc. Willie Ong is a cardiologist, Internet personality, public health advocate, and former Department of Health consultant. He is Manila Mayor Isko Moreno's running mate of Aksyon Demokratiko.
Ong is a well-known Internet personality with 16 million followers on Facebook. On his social media pages, he discussses everything from medical advice on COVID-19 and vaccines, to tips on how to reduce blood cholesterol levels.
When Ong ran for senator in 2019, he advocated for easier and cheaper access to medicine, treatment, and consultation for the public. He also pushed for free maintenance medicine and laboratory tests. He said he's open to legalizing medical marijuana and the reimposition of the death penalty for heinius crimes. He also favored the lowering of the minimum age of criminal responsibility.
Francis "Kiko" Pangilinan
IMAGE from Kiko Pangilinan Facebook page
Currently a senator and was the presidential assistant for food security and agricultural modernization during the Aquino administration, Kiko Pangilinan is the running mate of opposition leader Vice President Leni Lobredo in the May 2022 elections.
As chairperson of the Senate Committee on Constitutional Amendments and Revision of Codes in the 17th Congress, Pangilinan conducted public hearings on bills that seek to change the country's charter. In October 2016, he became the president of the Liberal Party of the Philippines after politico-members left it for PDP-Laban, the current ruling party. Since then, he is rebuilding the decimated LP to transform it into a party for the people.
If he becomes the next vice president, he promised to champion the agriculture sector, especially the farmers and fishermen, with a focus on achieving food security and addressing hunger crisis in the country.
Walden Bello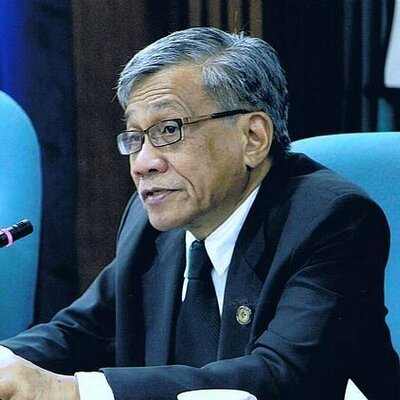 IMAGE from Twitter
State University of New York professor, activist, and former Akbayan representative Walden Bello is the running mate of presidential aspirant Leody de Guzman. He substituted Raquel Castillo as Partido Lakas ng Masa's vice presidential bet for the May 9, 2022 elections.
A human rights activist since the Marcos years, Bello is active in opposing the anti-human rights policies of the administration of President Duterte. The Laban ng Masa coalition spearheaded a campaign to collect 300,000 signatures to encourage him to run for president in the 2022 elections. In a statement, the group said it wants to "push for an ambitious platform that focuses on the poor, prioritizes the neglected, and fights for the rights of ordinary Filipinos."
Sara Duterte-Carpio
IMAGE from Mayor Inday Sara Duterte
Sara Duterte –Inday Sara to her supporters– is the daughter of President Rodrigo Duterte and mayor of Davao City. She Duterte resigned from her political party, Hugpong ng Pagbabago, and later that day joined Lakas–CMD on November 11. She then filed her candidacy on November 13 , substituting then vice presidential candidate Lyle Fernando Uy. Partido Federal ng Pilipinas adopted her as its VP candidate as Marcos' running mate.
Earlier this year, Inday Sara claimed she has no intention of contesting in the upcoming elections.
Read more: Meet the Frontrunners in the 2022 May Presidential Election