Meet the Frontrunners in the May 2022 Presidential Election
The country will hold an election in 2022 to choose President Rodrigo Duterte's successor, and a number of candidates are vying to get the top post in the government.
The Philippines has only one round of voting, which means that the hopeful who has the highest number of votes at the end of the tabulation will become president no matter how small the difference is between theirs and that of the second leading aspirant's total share of votes.
Below are the hopefuls who have the highest chance to win the much-coveted seat in Malacañang  in the May 2022 election.
Panfilo "Ping" Lacson
IMAGE from Panfilo Lacson Facebook page
The first to formally declare his presidential bid with his running mate Senator Vicente "Tito" Sotto III, Lacson is a senator and former PNP chief who will be taking another shot to take the highest seat in government.
As senator, Lacson has been the only one aside from the late Joker Arroyo who has never used his pork barrel allocations. Instead, he returned everything to the nation's coffers. Lacson has instead pushed for the removal of questionable congressional insertions and appropriations, earning him a reputation as a "watchdog" of the national budget.
Lacson is also one of the authors and the sponsor in the Senate of what is now Republic Act 11479 or the Anti-Terrorism Act of 2020.
Ferdinand "Bongbong" Marcos Jr.
IMAGE from Bongbong Marcos Facebook page
Since returning to the Philippines in 1991 from a five-year exile in Hawaii, the Marcoses have been trying to rebuild their image, which was tainted by the patriarch's brutal dictatorship and stealing billions of dollars of government fund.
Now, Marcos Jr., the only son and namesake of late dictator Ferdinand Marcos, announced his bid for presidency in the May 2022 election, promising to continue his father's "golden era" as well as to help the country get back to its feet.
Marcos ruled the country with an iron fist for two-and-a-half decades before he was deposed by EDSA People Power Revolution in 1986.
The Marcoses used their power and influence to amass great wealth, with experts estimating a net gain of more than $10 billion during the patriarch's dictatorship. Bongbong continuously insists that the allegations against his family are not true.
In 2016, Bongbong lost to Leni Robredo in the vice presidential bid, a result he challenged multiple times, but ultimately dropped.
Emmanuel "Manny" Pacquiao
IMAGE from Manny Pacquiao Facebook page
Boxing legend Manny Pacquiao has was vowed to jail erring and corrupt government officials and has criticized Duterte's close relationship with China.
Pacquiao served as a congressman for two terms and is currently senator.
While his skills as a boxer is unquestionable, Pacquiao's capabilities as a politician isn't that clear —something he would have to prove should he become president.
Having lived in poverty before he rose to stardom, Pacquiao vowed he would help the less fortunate when he was first elected to the senate in 2016.
Pacquiao was until recently one of the president's staunch supporters, backing his war on drugs among other policies, but their relationship has come to blows recently. Pacquiao has questioned Duterte's stance towards China and accused his cabinet of mismanaging the COVID-19 pandemic response that has dealt a serious economic blow to the country.
Franciso "Isko" Moreno Domagoso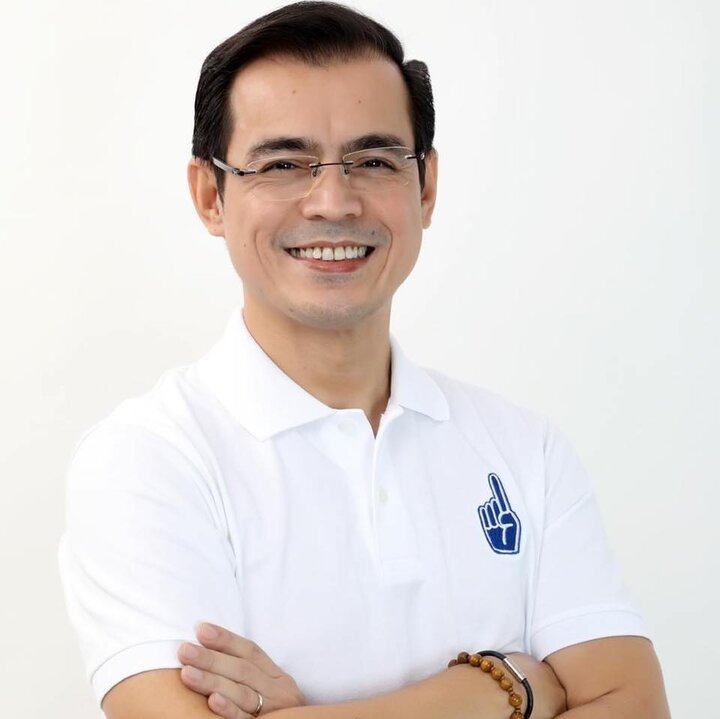 IMAGE from Isko Moreno Facebook page
Pacquiao isn't the only one with a rags-to-riches story in the upcoming presidential elections.
Like the boxer, Isko Moreno, the current mayor of Manila, also lived in poverty before he become a matinee idol in the '90s. He eventually reached the peak of his career when he starred as the male lead in several titillating films.
Leveraging his popularity, Isko shifted to politics when he ran and later became a councilor in Manila in 1998. He also became the city's vice mayor for three terms from 2007 to 2016 before beating former president and then mayor Erap Estrada in 2019.
Just two years after his meteoric rise in Philippine politics, he is eyeing the top post in the country…
Leonor "Leni" Robredo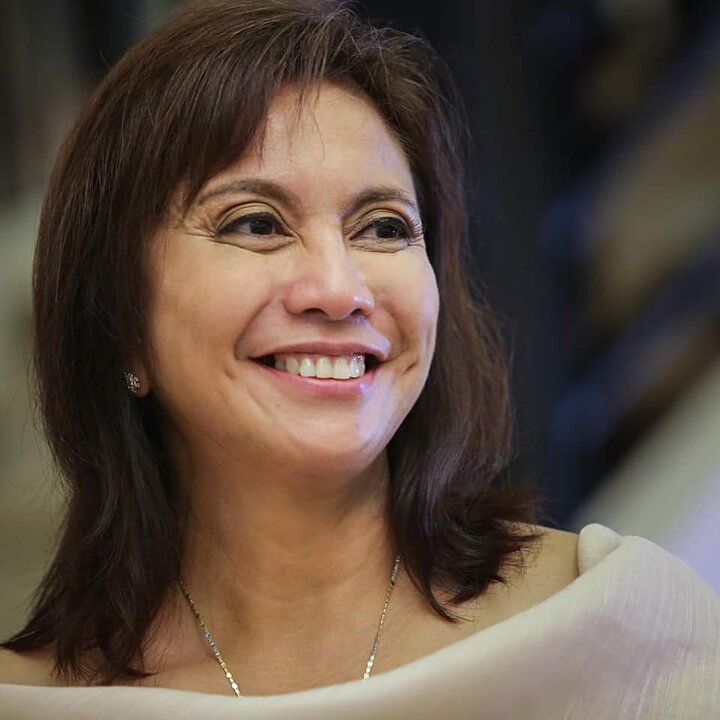 IMAGE from Leni Robredo Facebook page
Leni Robredo is the current vice president and the de facto leader of the opposition.
She is also one of the most vocal critics of the president and his administration.
Robredo, a former human rights lawyer, criticized Duterte's war on drugs campaign, which she called "senseless." The president would later appoint her as co-chair of the anti-drug agency, but sacked her only after 18 days in the post for setting up meetings with various international human rights groups.
She has also been praised for her humanitarian works and projects, which empower the less fortunate and champion the rights of the LGBT community.
Christopher Lawrence "Bong" Go
IMAGE from Bong Go Facebook page
Known as President Duterte's longtime and trusted aide, Sen. Bong Go previously served as Special Assistant to the President and Head of the Presidential Management Staff from June 2016 to October 2018. A year after, he won a seat in the Senate in the 2019 national elections. He accompanies Duterte at most public events, despite also being a senator.
The neophyte senator acted as an author or sponsor of nine Senate bills which were passed into law this 18th Congress. One of his biggest legislative accomplishments was authoring and seeing to the passage of the Malasakit Centers Act (Republic Act No. 11463), which meant to serve as a one-stop shop for easy access to medical and financial assistance needed to receive health care service in hospitals managed and administered by the health department.
Go withdrew his bid for the no. 2 post on November 13 to run for president under the Pederalismo ng Dugong Dakilang Samahan party instead, explaining that he wanted to avoid complicating the campaign of Sara Duterte who launched her own vice president bid under Lakas–CMD.
Even if Go loses, he will retain his seat in the Senate until 2025.