LIST: Where to Buy 2021 Planners and Journals
2021 is almost here! With everything that transpired this 2020, particularly our canceled plans and yearly goals due to the pandemic, all that we want is for this year to finally come to an end.
And to continue the yearly tradition of buying new planners and journals for the upcoming new year, we compiled eight 2021 planners and journals to check out if you are ready to leave 2020!
Starbucks Philippines 2021 Planners and Organizers
It's that time of the year again to collect stickers as Starbucks Philippines released its 2021 Planner and Organizer Collection! This collection features two planners and two organizers that come in Philippine-exclusive colors.
IMAGE Starbucks Philippines
You can choose from the Starbucks Siren Green planner and Starbucks Teavana™ Youthberry Planner. On the other hand, their multifunctional organizers are available in Starbucks Coral Pink Organizer and Starbucks Reserve® Black Organizer.
Start collecting your stickers until January 4, 2021 and redeem your planners and organizers until March 4, 2021.
Where to buy: Starbucks stores nationwide
Facebook: facebook.com/StarbucksPhilippines
Also read: Starbucks Reveals 4 Philippine-Exclusive 2021 Planners and Organizers
Viviamo 2021 Planner Collection
To help Filipinos continue their journey through life courageously, Viviamo—maker of the Belle de Jour (BDJ) Power Planner, recently launched its 2021 planner and journal collection to celebrate their 15th anniversary!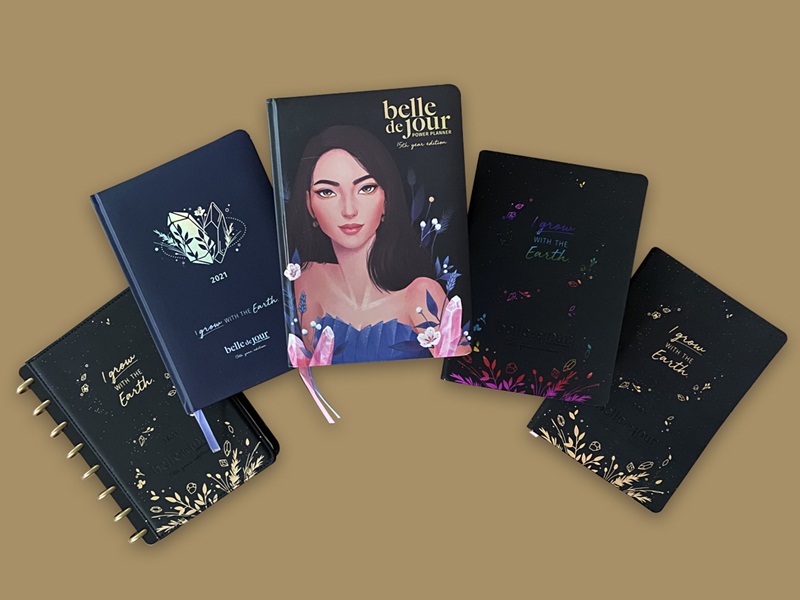 Viviamo's 2021 BDJ Planner
The flagship 2021 BDJ Planner (Php 500 to Php 890) features monthly narratives and worksheets to help you stay focused and connected to yourself, and motivated on your goals while inspiring you to "Grow with the Earth".
They also have the 2021 Navi Planner (Php 500), Everything is Possible Planner (Php 500), Focus Journal (Php 450), Essentials Planner (Php 300), Petit Planner (Php 300) , and Quest Journals in the collection.
Where to buy: shop.ilovebdj.com, crazyaboutpaper.com
Facebook: facebook.com/bdjbuzz
Also read: Viviamo Launches Its 2021 Planner and Journal Collection
Design Your Life 2021 Planner
Keeping you motivated for 2021, Design Your Life Planner (Php 695) is back to keep your overall well-being in check while organizing your tasks, agendas, and goals.
IMAGE Design Your Life | CNS Designs
Apart from the weekly spread, this planner also has 17 productivity tools to help you be productive. Those tools are categorized by Lifestile, Organization, Social/Relationship, and Finance to guide you in every aspect of your life. What's also good is that this planner has new Wellness Check-Ins pages for your self-care needs!
Where to buy: cnsdesigns.com.ph, Fully Booked, National Bookstore, Noteworthy, Art Bar, La Local, Craft Central
Facebook: facebook.com/DesignYourLifePlanner
Limitless 2021 Planner
IMAGE Design Your Life
Another gift from Design Your Life is their Limitless 2021 Planners (Php 685). Now with two design layouts—horizontal and vertical hourly, this undated planner gives you a flexible organization tools that are specifically designed to be fully customized based on your preference.
With its simple and clean design, this planner allows you to focus on whatever goals or agendas you want to plan.
Where to buy: cnsdesigns.com.ph, Fully Booked, National Bookstore, Noteworthy, Art Bar, La Local, Craft Central
Facebook: 
Coffee Bean & Tea Leaf 2021 Giving Journal
As if the gods heared our prayers, Coffee Bean & Tea Leaf released a fully customizable journal for the first time ever! Their 2021 Giving Journal is compact and lightweight journal that features a minimalist design. It comes is three colors: Quarts Pink, Teal, and Purple.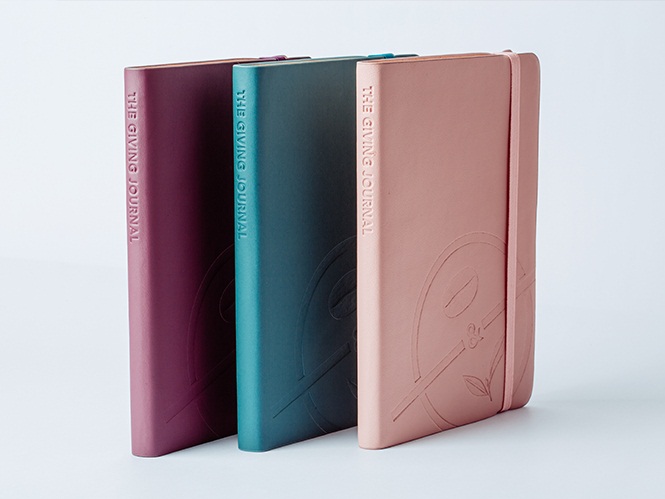 IMAGE Coffee Bean & Tea Leaf
Becasue of its customizable features, you can plan out your year on the month of your choice and scribble whatever you want freely. You must collect 12 holiday stamps to get the 2021 Giving Journal.
Where to get: Coffee Bean & Teal Leaf stores nationwide
Facebook: facebook.com/coffeebeanphilippines
 Filed 2021 Planner Collection
Convincing you to write down all your ideas, plans or agendas, Filed's new 2021 planners helps you in honing your craft!
If you are looking for an undated journal, their Scribble Journal (Php 695) features a weekly spread that you can customize freely. But for those who loves to doodle, Filed's Doodle Planner (Php 395) is the perfect planner to store your creative energy.
Scribble Journal (Php 695) /IMAGE Filed
Where to buy: filedasia.com, Fully Booked, Art Bar, Noteworthy
Facebook: facebook.com/getFILED
MUJI 2021 Planners
IMAGE MUJI Philippines
Start 2021 with a clean slate with MUJI's 2021 Planners (Php 345). This minimalist planner features a polished straightforward design and layout to carry all your scribbles.
Its plain monthly and weekly layout makes it easier to customize based on your work needs, plus it comes in two colors and A5 and A6 sizes. You'll particularly love writing in this journal because of its notebook and features pages that lay flat and stay open when you are writing.
Where to buy: All MUJI Philippines stores nationwide, Trunc
Facebook: facebook.com/muji.ph
Moleskine Planners
Known as one of the high-end brands of notebooks, Moleskine just released their newest most charming collection of planners for 2021.
IMAGE Moleskine PH Lazada
Dedicated to those who love Le Petite Prince, their 12 Months Petit Prince Weekly Notebook Pocket Fox (Php 1,590) showcases key elements of the well-loved tale such as the rose, fox, and the little prince with gold debossing on the cover.
Other planners in the collection include the Petit Prince Daily Pocket Fox (Php 1,690), Petit Prince Daily Large Landscape (Php 2,190), and Petit Prince Weekly Notebook Large Landscape (Php 1,690).
Where to buy: National Bookstore, Fully Booked, Shopee, Lazada, Zalora
Facebook: facebook.com/MoleskinePhilippines
Which of these planners and journals are you looking forward to buying? Share it in the comments below!