Starbucks Reveals 4 Philippine-Exclusive 2021 Planners and Organizers
We're two months away from 2021 and even though the future is uncertain, jotting down plans for next year is a good start.
Since November is officially here, it also means it's that time of the year again where stickers come in handy to getting yourself a quality planner or organizer all the while sipping your favorite drink as Starbucks' Philippines just revealed its 2021 Planner and Organizer Collection. Check them below!
Starbucks Siren (Green) Planner
The Starbucks Siren Green Planner features a hardbound PU leather cover brimming with meticulously embossed details of the iconic Starbucks Siren in iconic green.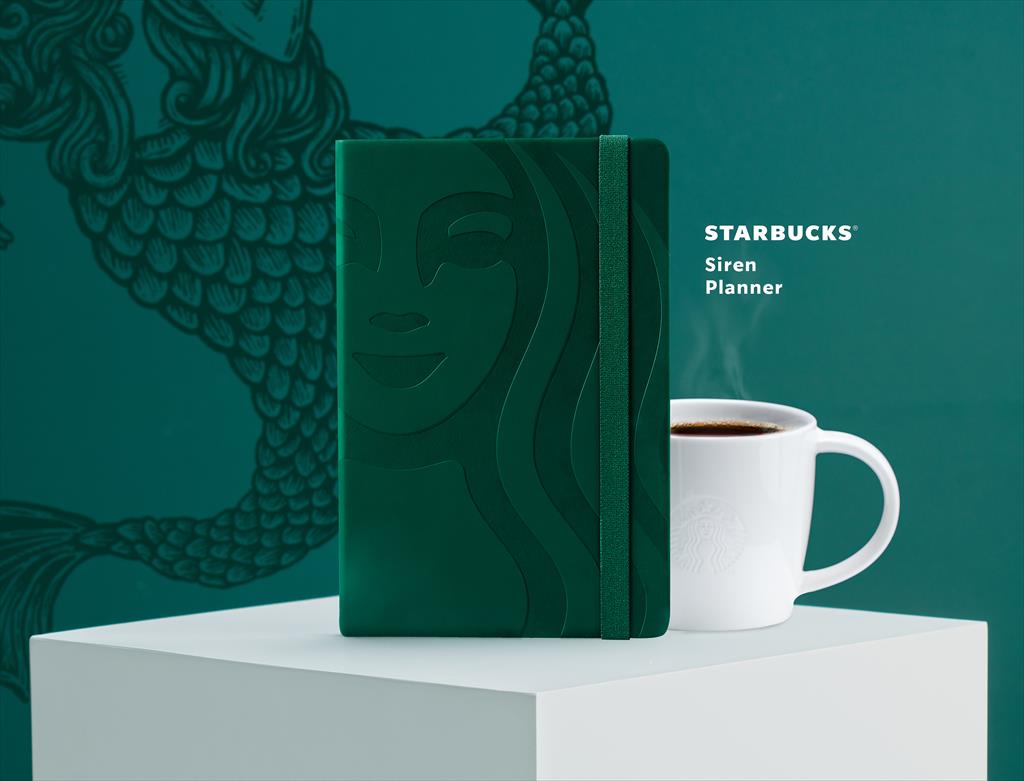 The pages of the planners are produced with eco-friendly papers in a facility certified by the Forest Stewardship Council (FSC). FSC is an independent, non-governmental, and non-profit organization sealed to promote the responsible management of the world's forests.
Starbucks Teavana™ Youthberry Planner
Just like the siren green planner, the Starbucks Teavana Youthberry Planner also features sustainable pages with eco-friendly papers and a hardbound PU leather cover with the iconic Starbucks Siren Tail in gold embossed on the cover.
Starbucks Frappuccino® Coral Pink Organizer (with multi-functional carrier)
The Starbucks Coral Pink Organizer includes a sleek multifunctional carrier that includes a premium rose gold zipper pull.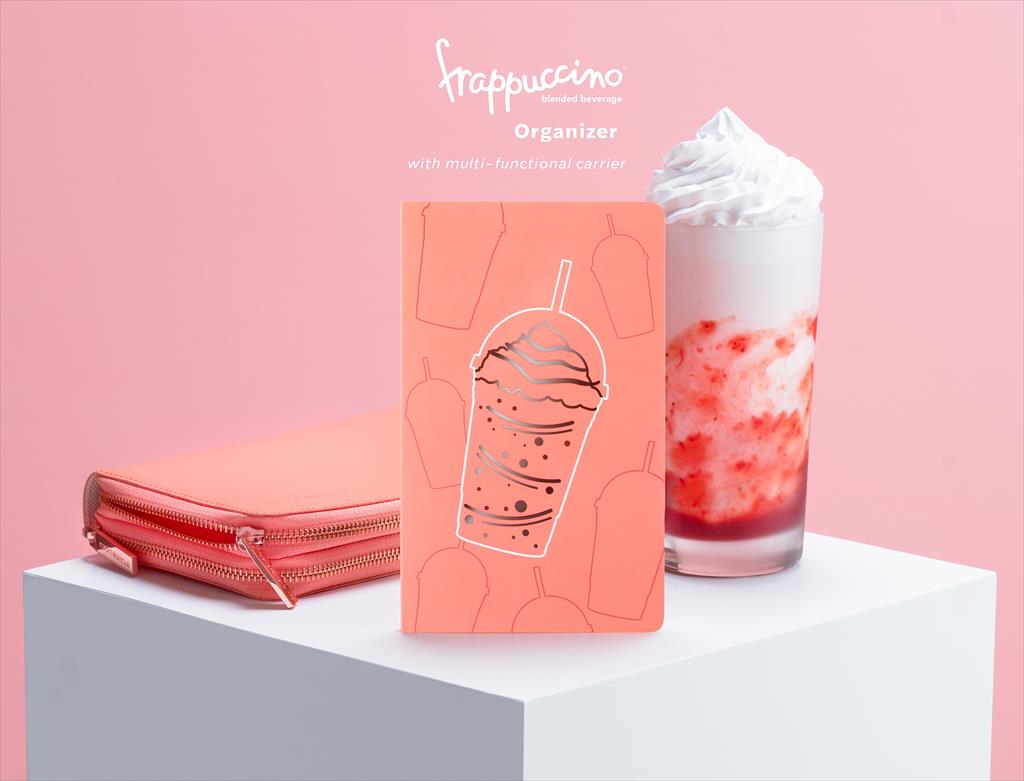 You can conveniently place your IDs, credit cards and even your hand sanitizers as this year's organizers have several built-in pockets to pack in more essentials to suit your lifestyle.
Starbucks Reserve® Black Organizer (with multi-functional carrier)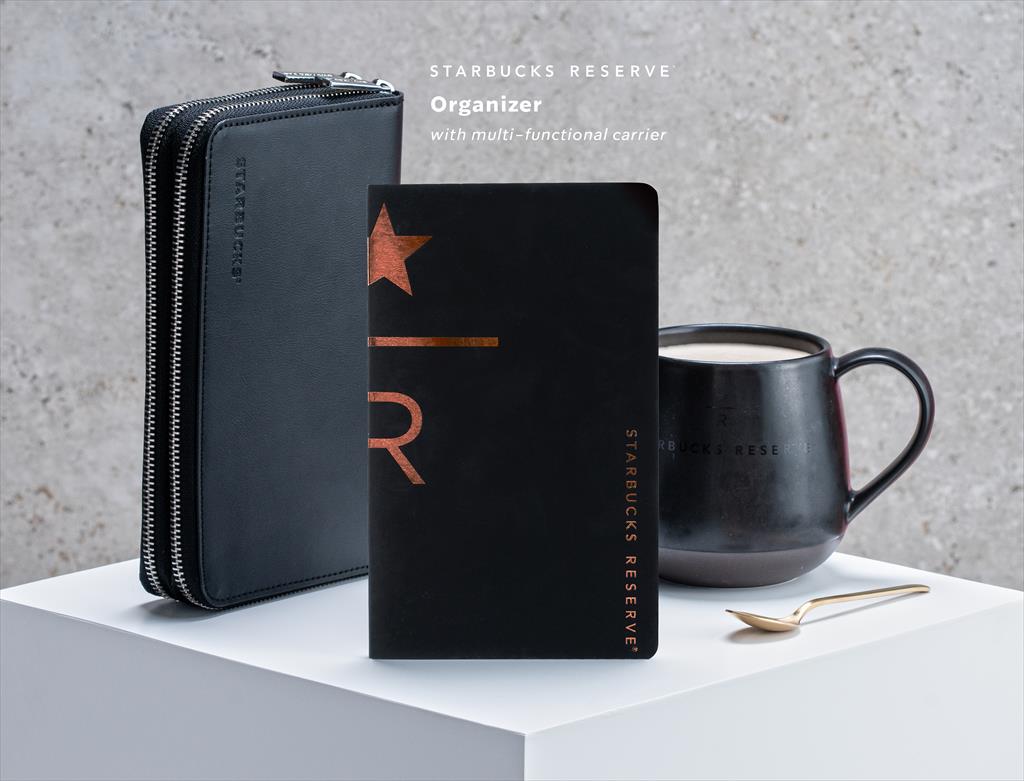 Just like the coral pink organizer, the Starbucks reserve black organizer is a sleek multifunctional carrier with a finishing touch of a silver zipper pull. The built-in pockets also let you store IDs, cards, and other essentials that you bring throughout your day.
The collecting of stickers starts from November 3, 2020, until January 4, 2021. A total of 18 stickers will be needed to redeem one (1) limited edition Starbucks coffee 2121 planner or organizer. One sticker is awarded for any Tall, Grande or Venti Starbucks purchased in-store.
Stickers will be awarded the receipt at the date and point of purchase only. Strictly no promo card, no sticker. Purchases made through third-party online delivery providers will not earn a sticker. A combination of up to two paper promo cards are allowed however, a combination of paper promo card and Mobile App E-Promo card to redeem a planner or organizer is not allowed.
Redemption of Reward will be from November 3, 2020, to March 4, 2021, at any Starbucks store in the Philippines, and the availability of a specific item, design, or color is not guaranteed.
Customers may choose from the available planner designs or travel organizer designs at the store at the time of redemption. Once claimed, return or exchange of planner or organizer due to change of mind is strictly not allowed.
For the complete promo mechanics, you may visit starbucks.ph/coffeehouse/promotions.
---
Source: starbucks.ph