Activities in Puerto Princesa, Palawan That You Should Definitely Try on Your Visit
As much as traveling unshackled by a strict itinerary is all fun and exciting, we'd say that visiting Puerto Princesa in Palawan should be an exception from this spur-of-the-moment narrative. For one, which is perhaps the most important factor that we can give, because most of its prime destinations require close coordination with the city government.
This includes reserving your spot to be included in a spot's visitor quota for the day, securing a permit to be allowed to tour a particular place, and paying fees vital to the protection of the environment.
Cowrie Island in Honda Bay
So in order to maximize your visit to Palawan's unrivaled princess and to accordingly prepare for your trip, we listed down the activities that one cannot miss when in its expanse—of course, apart from visiting the famed Underground River.
Navigating Through the Underground River
The Underground River is one of the longest navigational rivers in the world running at 8.2km in length with more yet to be explored. Tourists can tour the first 1.5km while an extended tour with approval from the tourism office can take you 4km inside the Underground River.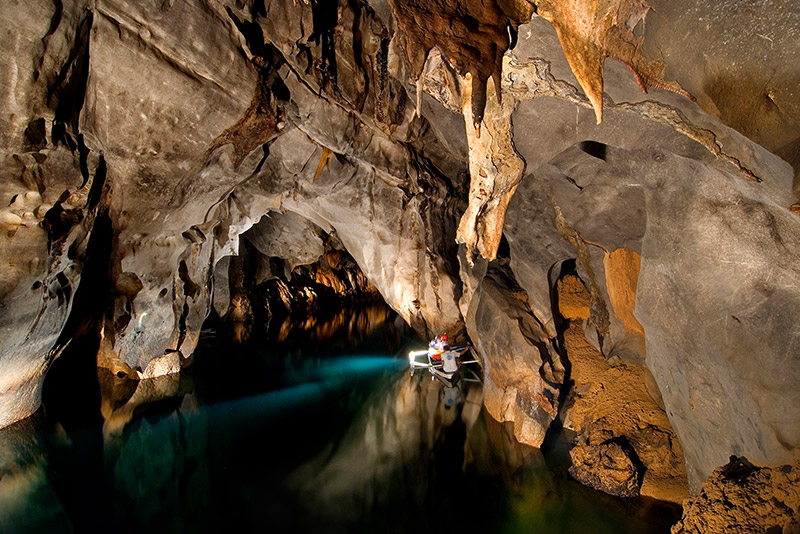 IMAGE courtesy of City Tourism Office of Puerto Princesa
At the start of the tour, guests will be given hardhats and reminded to avoid excessive movements and to avoid touching the rock formations. Other than the audio guide, the boatman will also be pointing out the many rock formations they have named such as the candle, lion, corn, mushroom and more!
Also read: Explore the Underground River in Puerto Princesa, A Wonder of Nature
Spelunking at Ugong Rock
Ugong Rock is an expanse of barely untouched nature that teems with the kind of adventure that brings exhilaration to its visitors and at the same time ample moment for them to simply take in the natural beauty of the green, peaceful town and of the neighboring others.
This is primarily through the core activities it offers, which are caving or spelunking (Php 200/head) and zip-lining (additional Php 250/Php 350).
This community-based sustainable tourism project is collectively managed and run by a group of Palawan locals who goes by the name Tagabinet Ugong Rock Multipurpose Cooperative, and is the usual side tour of the nearby Underground River.
Also read: Ugong Rock Adventures in Puerto Princesa Mixes Calm and Exhilaration Upon Its Climb and Trip Down
Honda Bay Island Hopping
Starfish Island
Rich in not only aquatic life but also terrestrial ecosystems, the whole Honda Bay is a protected area encompassing around 16 islands. However, the only attractions that are open to tourists are Cowrie Island, Luli Island, Starfish Island, Pandan Island, Arrecife Island or Dos Palmas Resort, and Pambato Reef.
Pandan and Dos Palmas are both private islands and therefore are open only to private guests.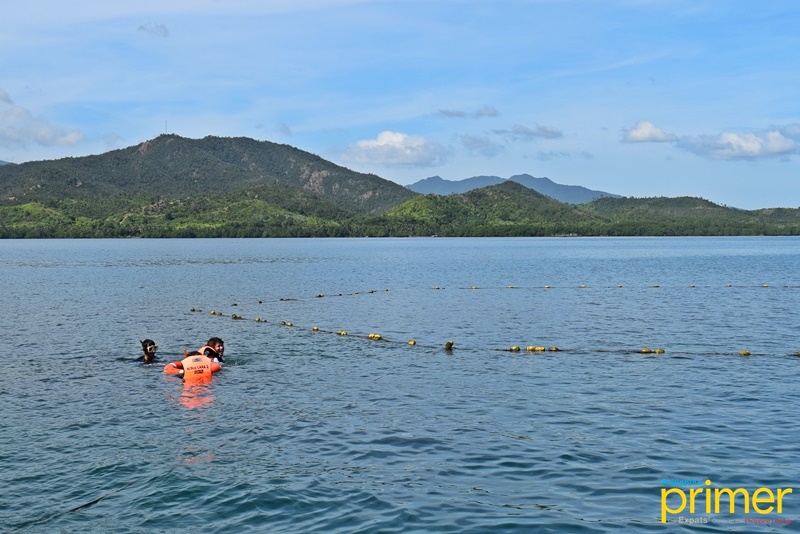 Pambato Reef
The tour usually starts from 7 a.m. (pick-up from the hotel) and ends at 2 p.m. (departure back to the wharf). If you want better chances of avoiding big crowds, set your departure the earliest time possible. Bring extra cash—and put it in a waterproof case—for activities and extra snacks. Jetski, kayak, and banana boat fees are not included in the tour.
In one tour, the maximum allowable number of spots is three.
Firefly Watching at Kitu-Kito D'Makarios
Kitu-Kito D'Makarios is the next big firefly watching destination after the closure of the first at Iwahig River earlier this year. The firefly watching site is a virgin mangrove area home to countless fireflies that sparkle at night.
Note that there are many insects in the area; use natural/non-toxic insect repellents like citronella oil. Otherwise, wear long sleeves or a jacket, pants, and closed shoes.
Also read: Princesa Garden Island Resort and Spa in Puerto Princesa, Palawan is The Break You Deserve
These activities are part of the 3 days, 2 nights tour with Corazon Travel and Tours.
Corazon Travel and Tours is a duly-licensed travel and tour operator based in Puerto Princesa Palawan, providing an all-in-one complete package with accommodation, eco-tours, and full meals guaranteed to make your stay hassle-free. They also offer private eco-tours or budget packages for solo or group travelers. All packages provide you with a local tour guide, driver, and tour coordinator to help you get the most out of your stay.
Details
Address: G/F, PC Arcade Building, Junction 1, Brgy. San Miguel, Puerto Princesa City, Palawan
Contact numbers: 0998-970-8790 (Smart) / 0977-843-3339 (Globe) / 0927-685-5534 (Globe) / (048) 433-0508 (PLDT)
Emails: travelwithcorazon@gmail.com / corazontravelandtours@gmail.com / corazontravelandtours@yahoo.com
Facebook: facebook.com/corazontravelph
Website: corazontravelandtours.com
---
This first appeared in Philippine Primer's Japanese and English Magazine February 2020 issue.