Ugong Rock Adventures in Puerto Princesa Mixes Calm and Exhilaration Upon Its Climb and Trip Down
Ugong Rock Adventures in Puerto Princesa Mixes Calm and Exhilaration Upon Its Climb and Trip Down
Updated as of May 17, 2021
As an entity, Ugong Rock refers to the humongous limestone formation that stands tall in the town of Tagabinet in Puerto Princesa, Palawan.
But as an encompassing term, Ugong Rock is an expanse of barely untouched nature that teems with the kind of adventure that brings exhilaration to its visitors, and at the same time ample moment for them to simply take in the natural beauty of the green, peaceful town and of the neighboring others. 
This is primarily through the forefront activities it offers, which are caving or spelunking and zip-lining.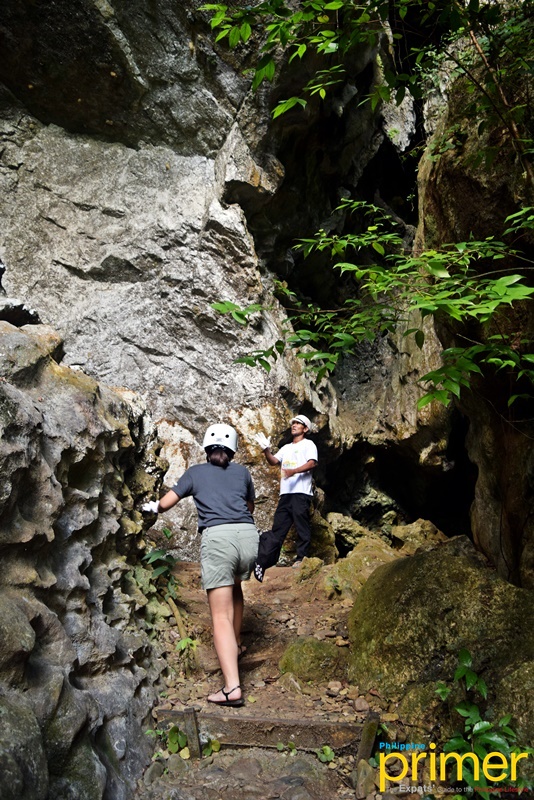 Ugong Rock is believed to be formed at least 23 million years ago, and is as high as 50 meters from the ground. It used to be just a wondrous cave where no official adventure-inclined activities are offered—until ABS-CBN, one of the Philippines' prominent TV networks, funded it to become the town's livelihood project through the lead of the late Gina Lopez in 2008.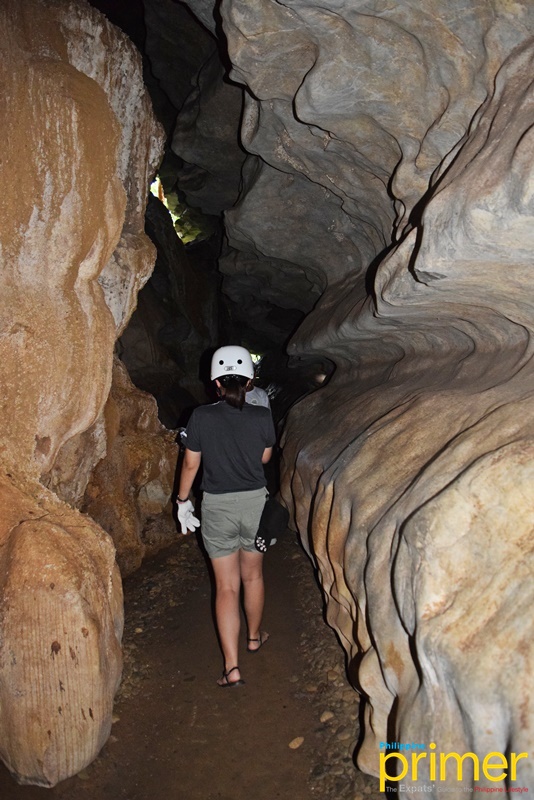 Before you embark on this adventure, there will first be an orientation where a video showing the history of Ugong Rock and what you can expect from your visit will be played. Thereafter, the present cooperative members will formally welcome you.
Once registered and fees are paid, you will move onto the gear station where you will be given cloth gloves as well as be asked to choose the protective helmet that perfectly fits you.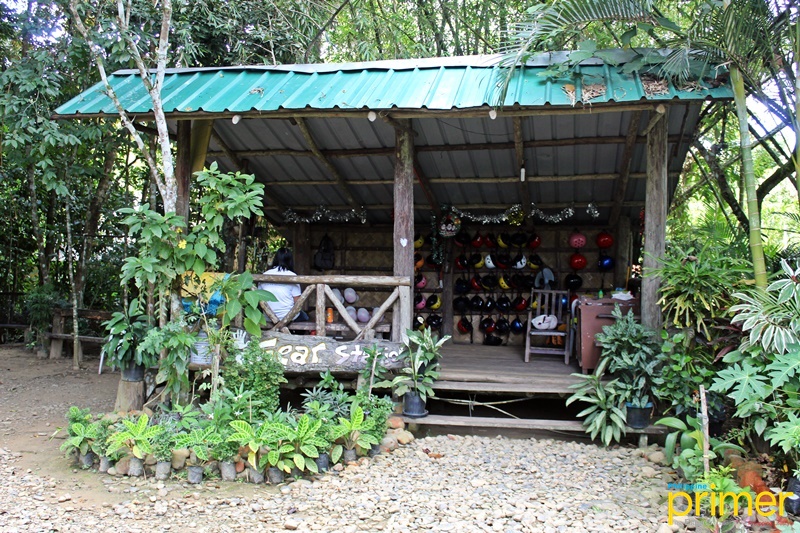 Climbing the steep Ugong Rock upon the navigation of a guide normally takes 20 minutes, where in its midst you will get to hear the echoes of the hollow stalactites once knocked on, as well as see other fascinating rock formations that will make skimping yourself through both wide and narrow openings a lot more bearable and worthwhile.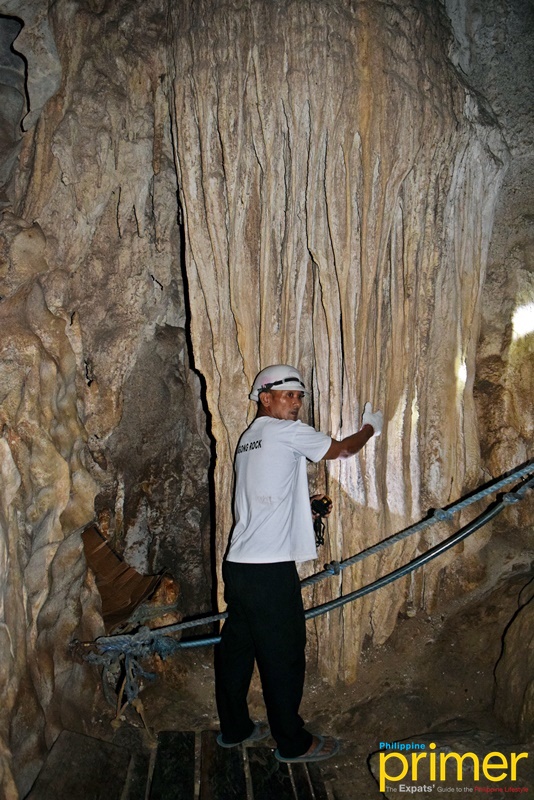 Plus, the cave is equipped with ropes and ladders as well so it would not be as hard as you would imagine. But then, that doesn't erase the fact that it's really steep so it's better to be extra careful.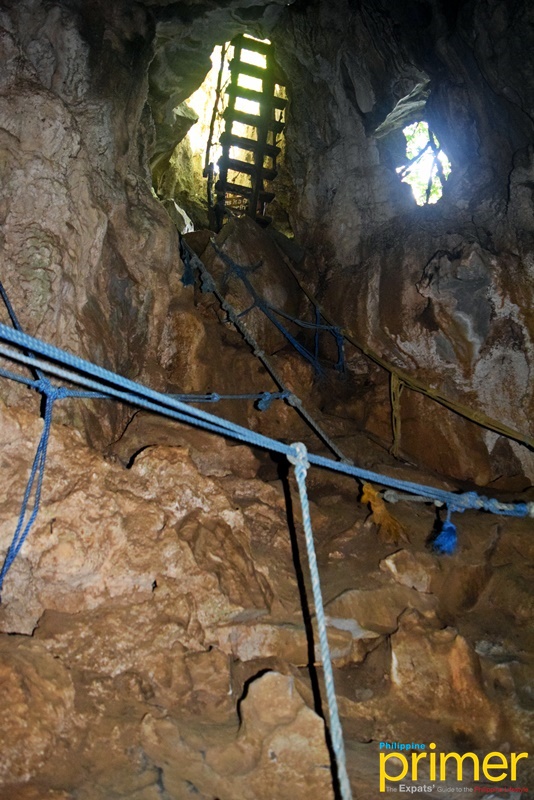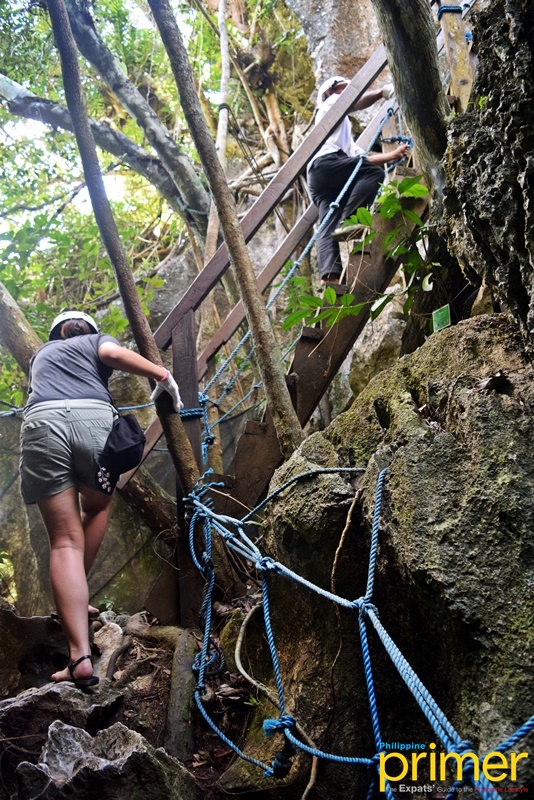 In the first few years of its run, caving is the only thing that tourists can do, hence the need to take the flight back down by foot again. But due to popular demand, the zipline was added in 2011.
To date, you have three options in making your way back down: going through the dark tunnel found inside the cave, riding the zipline in a seated position, or riding it in a superman position.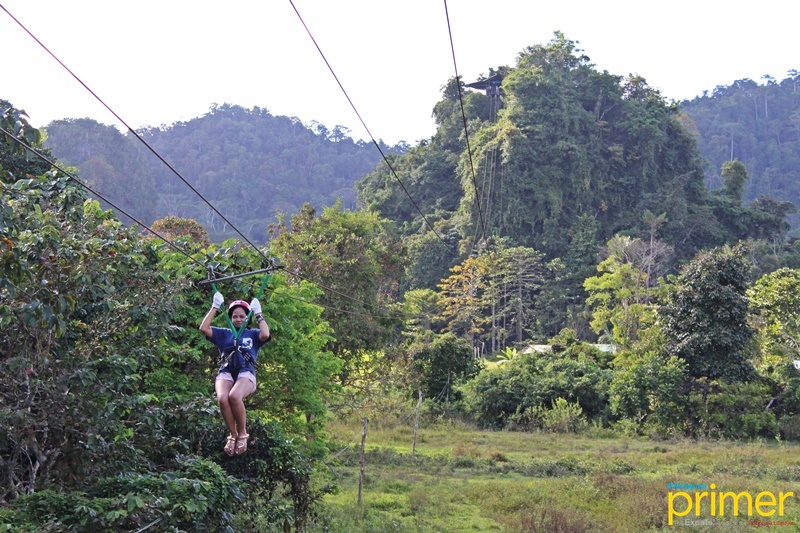 This community-based sustainable tourism project is collectively managed and run by a group of Palawan locals who goes by the name Tagabinet Ugong Rock Multipurpose Cooperative, and is the usual side tour of the nearby Underground River.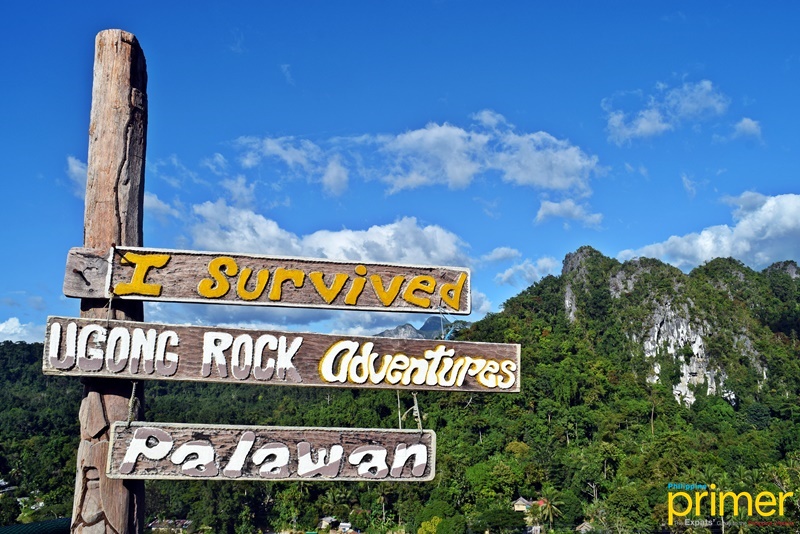 The Ugong Rock Adventures tour is part of the three days, two nights tour with Corazon Travel and Tours.
Corazon Travel and Tours is a duly-licensed travel and tour operator based in Puerto Princesa Palawan, providing an all-in-one complete package with accommodation, eco-tours, and full meals guaranteed to make your stay hassle-free. They also offer private eco-tours or budget packages for solo or group travelers. All packages provide you with a local tour guide, driver, and tour coordinator to help you get the most out of your stay.
Details
Address: G/F, PC Arcade Building, Junction 1, Brgy. San Miguel, Puerto Princesa City, Palawan
Contact numbers: 0998-970-8790 (Smart) / 0977-843-3339 (Globe) / 0927-685-5534 (Globe) / (048) 433-0508 (PLDT)
Emails: travelwithcorazon@gmail.com / corazontravelandtours@gmail.com / corazontravelandtours@yahoo.com
Facebook: facebook.com/corazontravelph
Instagram: corazontravelph 
Website: corazontravelandtours.com
---
This first appeared in Philippine Primer's Japanese and English Magazine February issue.
You might also like...