7 Family-Friendly Spots to Check out in Silang Cavite
The town's name, Silang, may not be as resonant as its close neighbor up South. But the truth is that Silang is home to many beautiful places that have often been mistakenly associated with Tagaytay, either by convenience or geographical oversight.
Despite these similarities to Tagaytay, Silang has its own charm, a beauty that has long been kept below the radar.
Check out these best-kept family-friendly spots to check out in Silang, Cavite!
Gourmet Farms
Immerse yourself with nature and experience a farm tour at Gourmet Farms, a 12-hectare estate and home to the wide plantation of lettuce that they are known for.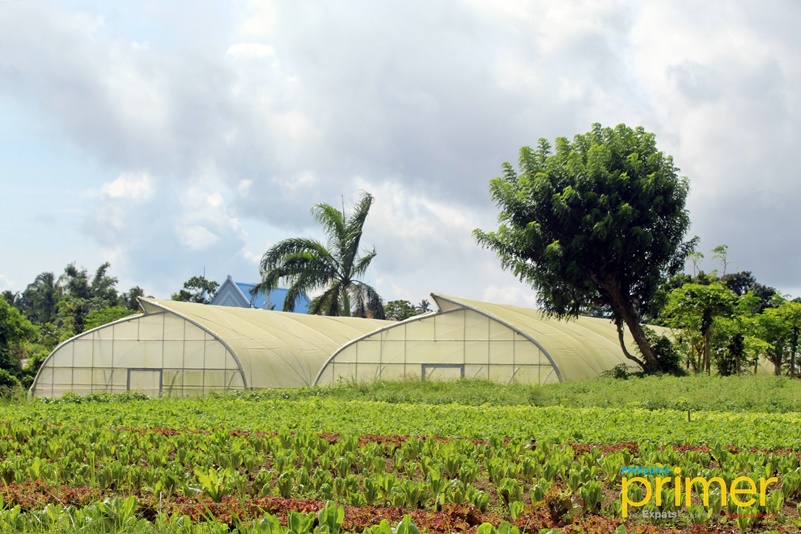 They have a Gourmet Cafe that also doubles as a mini grocery where you can sample some of Gourmet Farms' best brews and pasalubong. 
Apart from that, they also have The Dining Room where they serve farm-to-table goodness such as pasta and pizzas.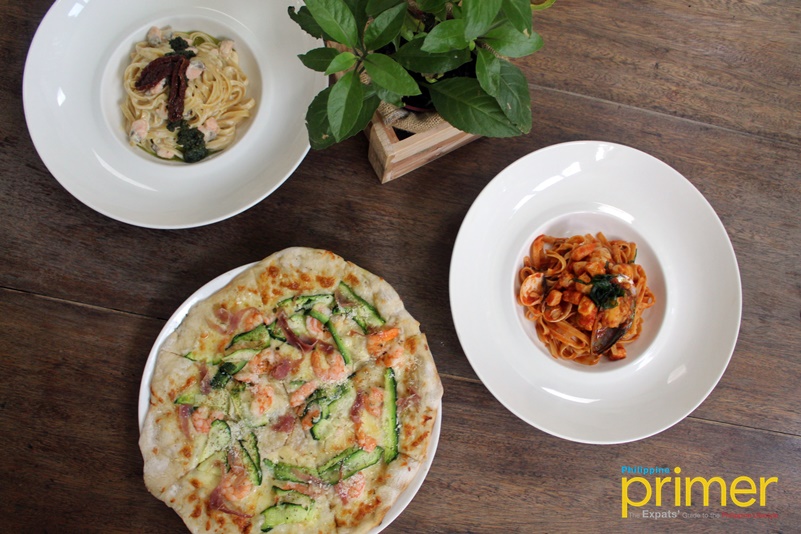 Around, you'll also find the lettuce plantation and various greenhouses that keep a variety of herbs like basil and dill. There's also the St. Joseph's Sanctuary, where company retreats can be conducted. The final stop is in their state-of-the-art coffee roastery.
Also read: Gourmet Farms in Silang Cavite: A Destination for Coffee and Nature Lovers
Address: Km., 52 Emilio Aguinaldo Hwy, Silang, Cavite
Business hours: The farm tour is scheduled from Mondays to Fridays with 10 a.m., 1 p.m., and 3 p.m. slots.
Contact number: 0917-585-4674
Facebook: facebook.com/GourmetFarmsPh
Ilog Maria Honeybee Farm
Looking for a stopover for some souvenirs and maybe a quick tour of the honey farm? Ilog Maria Honeybee Farm specializes in natural and handmade beeswax products that have nutritive and healing properties!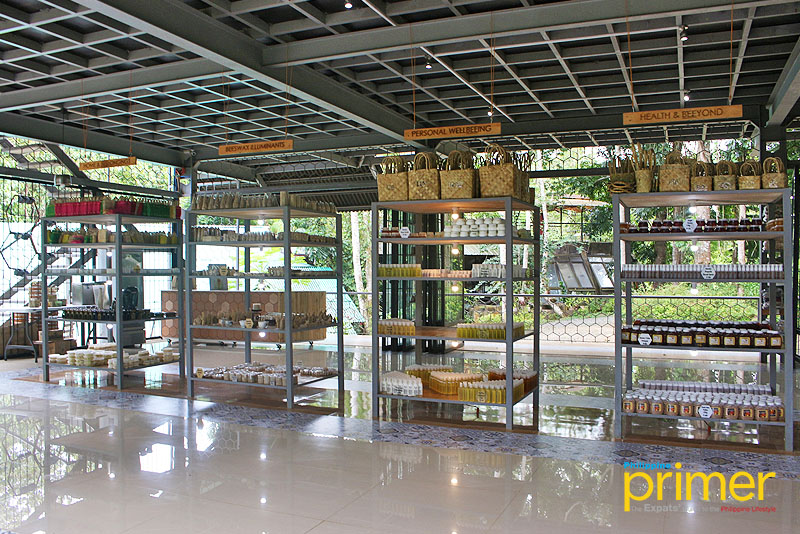 Some of their popular products include honey and propolis shampoos, honey face scrubs, and propolis toothpaste.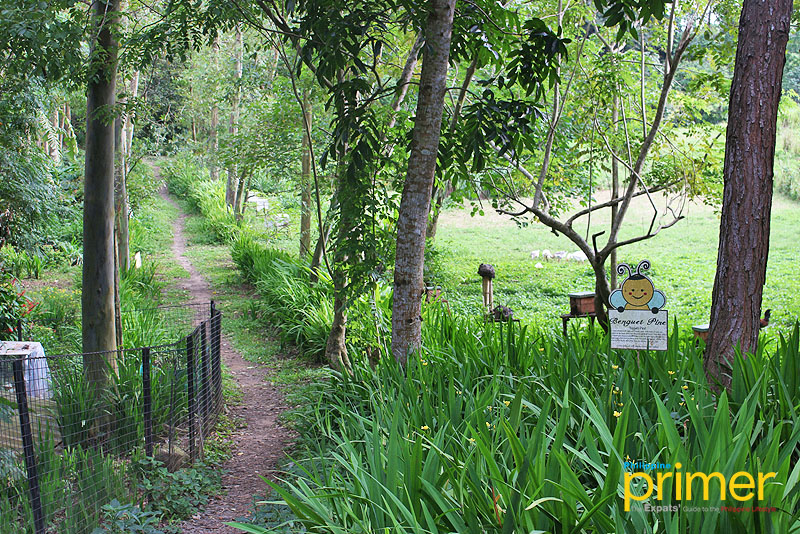 Apart from the products that they offer, Ilog Maria is open for tours where guests will learn the different types of honey bee produce, bee sting remedies, and the behavior of the foraging honeybees.
Also read: Ilog Maria Honeybee Farm in Silang Cavite: Of Native Bees and Natural Beeswax Products
Address: KM. 47, Lalaan 1, Aguinaldo Highway, Silang, Cavite
Business hours: 8 a.m. to 5 p.m.
Contact number: 0917-503-9156
Facebook: facebook.com/Ilog-Maria-Honeybee-Farm
Gratchi's Getaway
Get closer to nature through various educational activities and fun adventures at Gratchi's Getaway!
This six-hectare farm resort is beautifully landscaped and designed with natural and man-made features that both nature-lovers and adventure-seekers are sure to enjoy.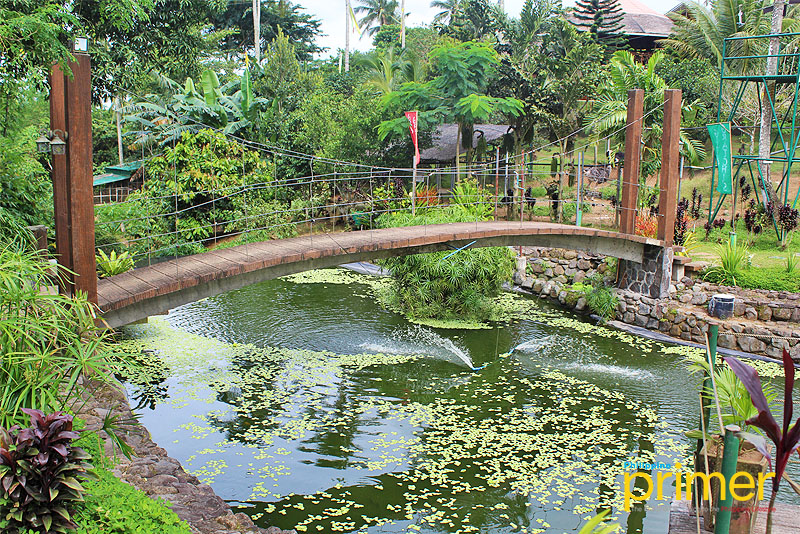 Gratchi's also houses an animal farm, educational farm facilities for planting and farming, as well as physical activities and challenges such as obstacle courses.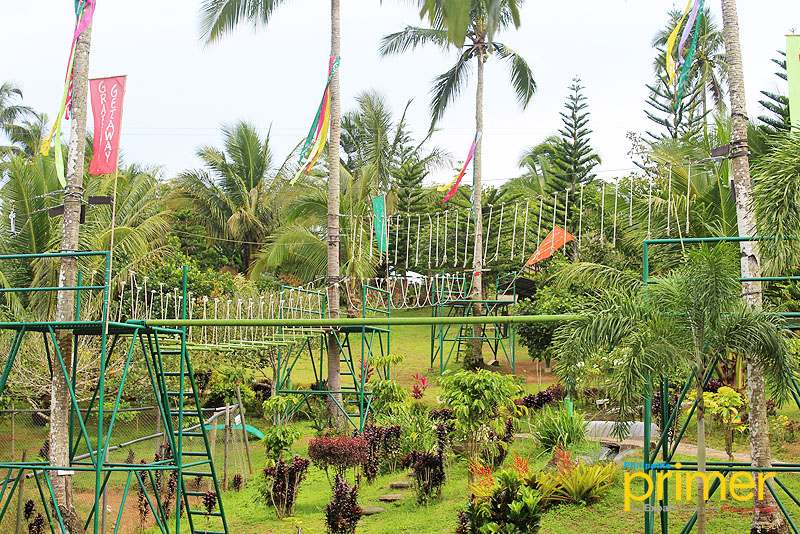 Also read: Gratchi's Getaway in Silang Cavite: Get Closer to Nature the Farm Way!
Address: Kabangan Rd., Brgy., Cabangan Silang, Cavite
Contact number: 0917-726-5484/0920-956-5673
Facebook: facebook.com/GratchisGetaway
Cornerstone Pottery Farm
Another stop for authentic and handmade souvenirs is Cornerstone Pottery Farm that produces world-class handmade stonewares using locally and internationally sourced clay.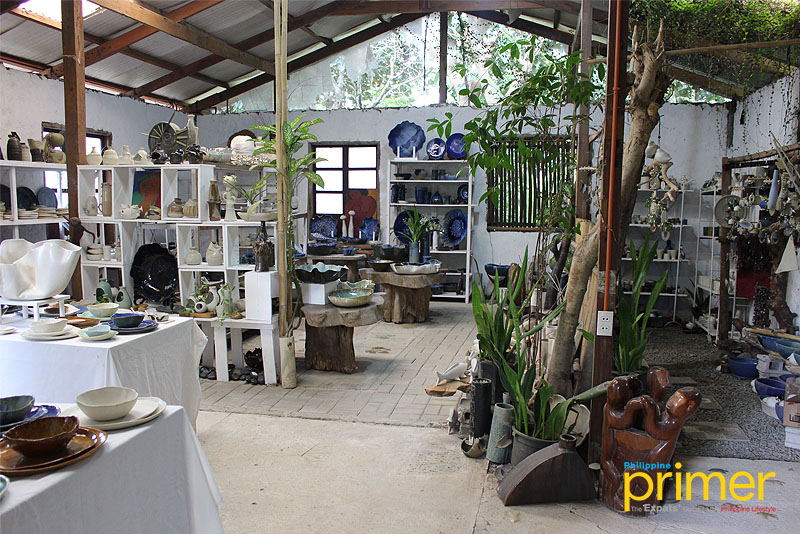 Inside the pottery farm, you'll find the production area where they do the process, as well as the workshop area, where they usually conduct pottery workshops.
Workshops are currently on hold and will resume by next year. The schedule is yet to be announced.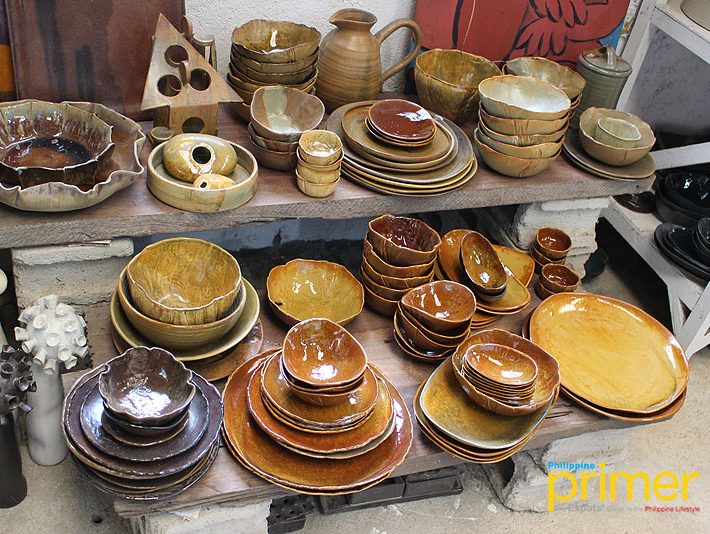 Also read: Cornerstone Pottery Farm in Silang Cavite: Functional and Aesthetic Stonewares
Address: Balubad 1st Rd, Silang, Cavite
Business hours: 8:30 a.m. to 5 p.m. (Mon to Sat)
Contact number: 0932-851-6444
Facebook: facebook.com/cornerstonepotteryfarm
Riviera Golf Club
Riviera Golf Club houses two championship golf courses that feature Bermuda 419 fairways and tiff dwarf greens for that ultimate playing surface.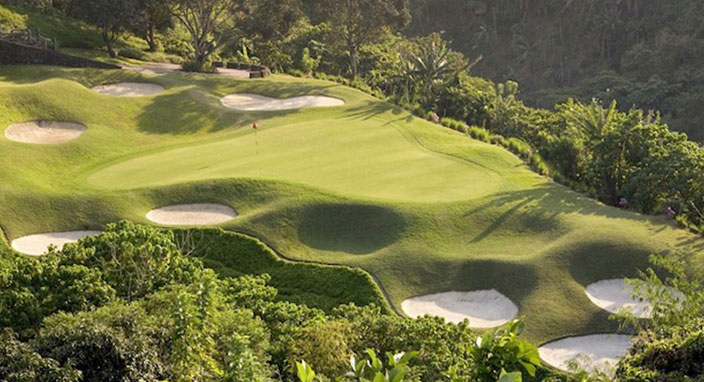 They allow non-members and walk-ins but are subject to approval from the reservation. Make sure to reserve nine days before your desired date.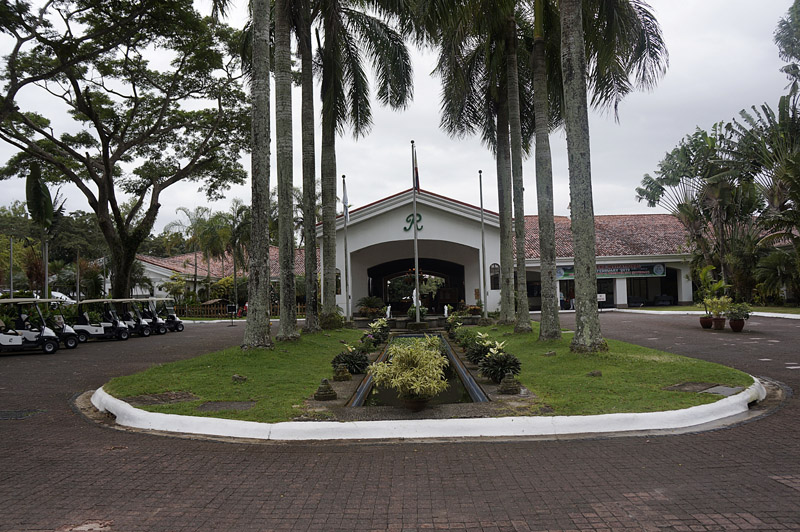 Rates for non-members who wish to play are Php 3,300 for weekdays and Php 4,300 for weekends plus Php 350 consumable and Php 170 insurance. They do passport system so payments are usually done after the game.
Also read: Riviera Golf Club in Silang Cavite: A Beginner-Friendly Championship Golf Course
Address: By-Pass Rd., Aguinaldo Highway Silang, Cavite
Business hours: 6 a.m. (Langer & Couples courses)
Contact number: 02-888-9089/046-409-1077/0956-936-6634 (reservations)
Facebook: facebook.com/RivieraGolfPH
Acienda Designer Outlet
If you're on the constant lookout for sale promos especially this coming holiday season, you don't have to look far and hard as Acienda Designer Outlet eases your search with its offerings of upscale fashion pieces at discounted prices all year round!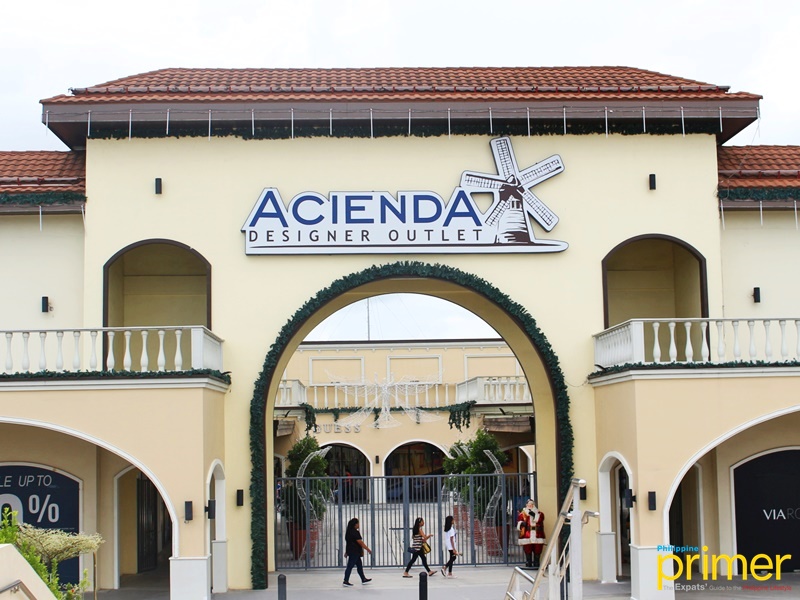 Customers can cop clothing pieces from luxurious brands with up to 70% discount!
Apart from being a shopping attraction, Acienda Designer Outlet also has Instagram-worthy replicas of the Leaning Tower of Pisa, the Eiffel Tower, and the famous Windmill that stands 3.5 storeys tall.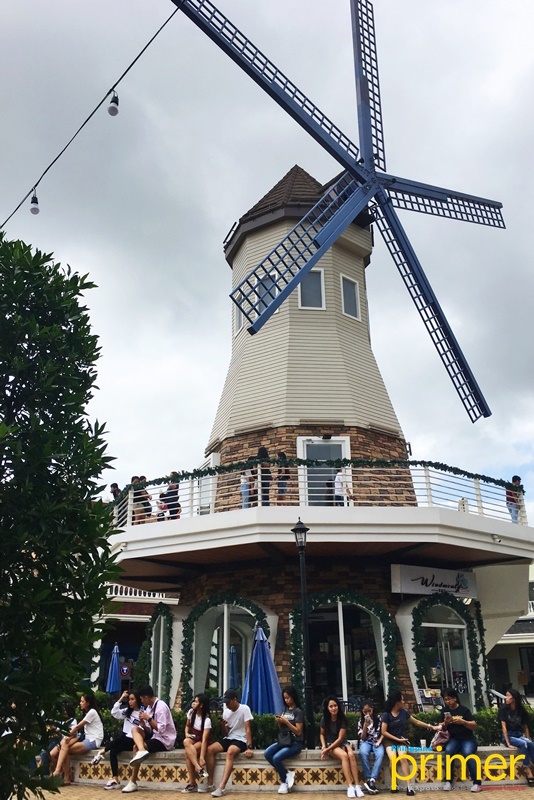 Also read: Acienda Designer Outlet in Cavite Offers Discounted Upscale Fashion Items All Year Long
Address: KM.48 Emilio Aguinaldo Highway cor., Balubad Rd., Brgy. Lalaan, Silang, Cavite
Business hours: 11 a.m. to 9 p.m. (Mon. to Fri.); 10 a.m. to 10 p.m. (Sat. and Sun., as well as on Nov. 1 to 2, 2019)
Contact number: 046-419 8833 (Cavite line); 02-8631-8855 (Manila line)
Facebook: facebook.com/aciendadesigneroutlet
Tabby Town Cat Cafe & Corgi Club
It might come as a surprise to find a cat and dog cafe along the stretch of Santa Rosa-Tagaytay Road, as these types of cafes are usually found in Metro Manila.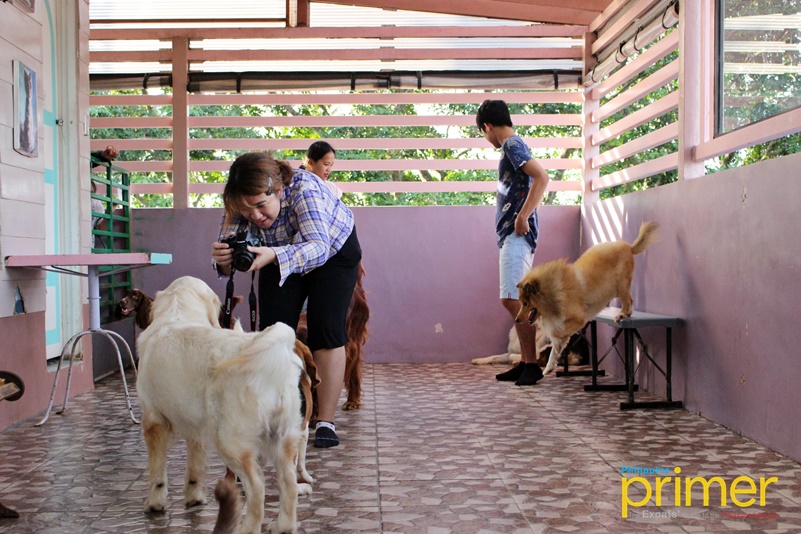 But by virtue of the owner's sheer love for pets and desire to give something new to Silang, Cavite, there exists Tabby Town Cat Cafe & Corgi Club that quite changes the narrative with its three-story cafe with 30 cats and 14 dogs.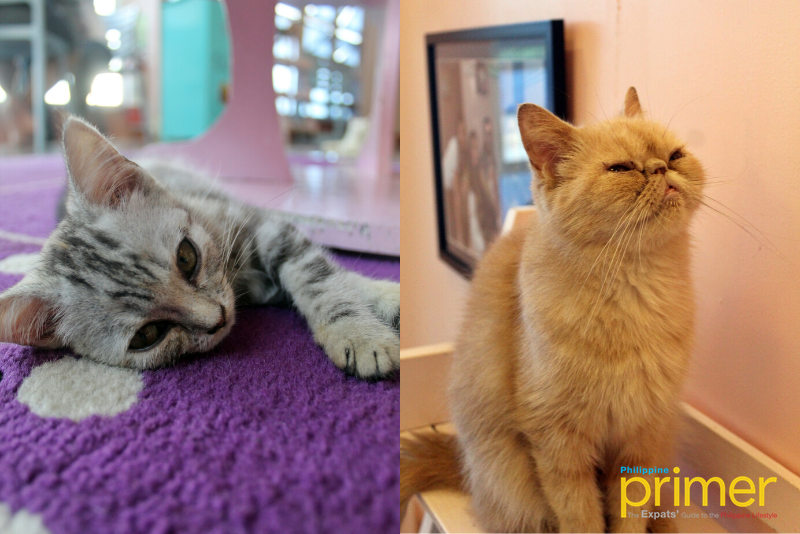 Admire the different breeds of cats including Scottish fold, American curl, and British shorthair, and dog breeds such as sheepdog, golden retriever, Papillon, and Pomeranian at Tabby Town!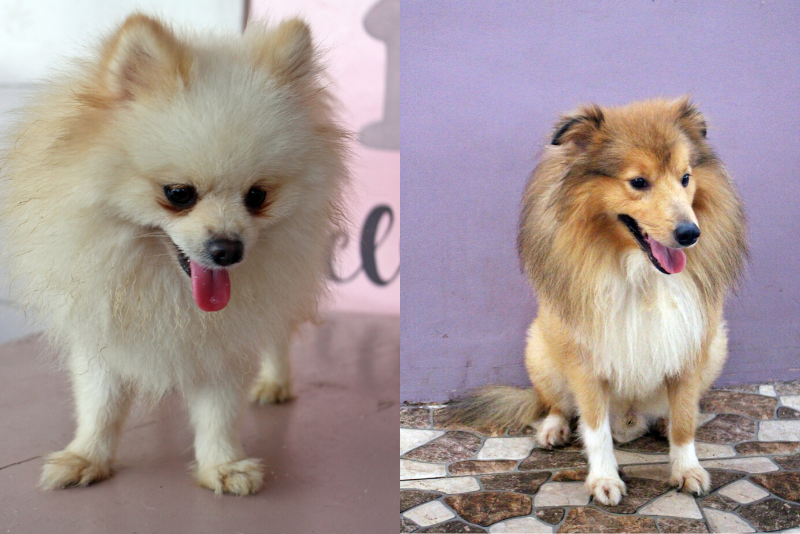 Above all, the owner ensures that all the cats and dogs in Tabby Town are vaccinated, healthy, and well-groomed. For just Php 220, you can either play with the dogs or lounge with the cats for one hour with your complimentary bottled water or iced tea.
Also read: Tabby Town Cat Cafe & Corgi Club: Homey Pet Haven in Silang
Address: #410, Purok 5, Brgy. Lumil, Silang, Cavite
Business hours: 11 a.m. to 8 p.m. (Mon. to Wed., Fri. to Sun.)
Contact number: 0908-361-4774
Facebook: facebook.com/tabbytowncatcafe
Which of these family-friendly spots to check out in Silang Cavite are you going to add in your travel list? Comment down your thoughts below!