Tabby Town Cat Cafe & Corgi Club: Homey Pet Haven in Silang
It might come as a surprise to find a cat and dog cafe along the stretch of Santa Rosa-Tagaytay Road, as these types of cafes are usually found in Metro Manila.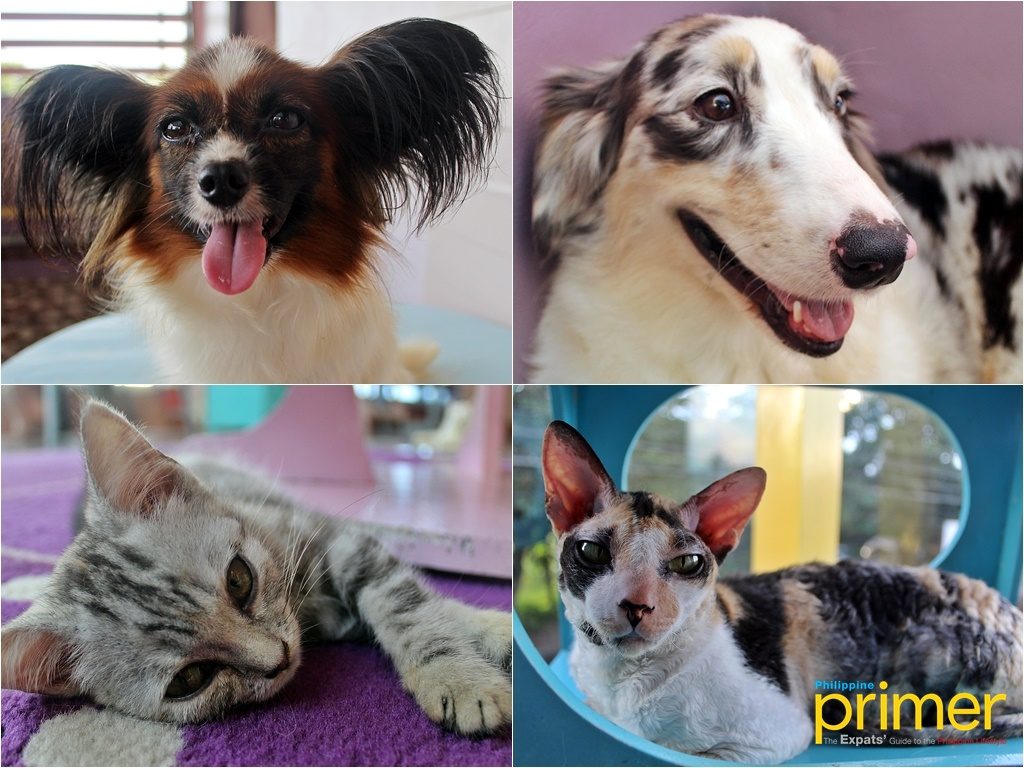 But by virtue of the owner's sheer love for pets and desire to give something new to Silang, Cavite, there exists Tabby Town Cat Cafe & Corgi Club that quite changes the narrative with its three-story cafe that houses 30 cats and 14 dogs.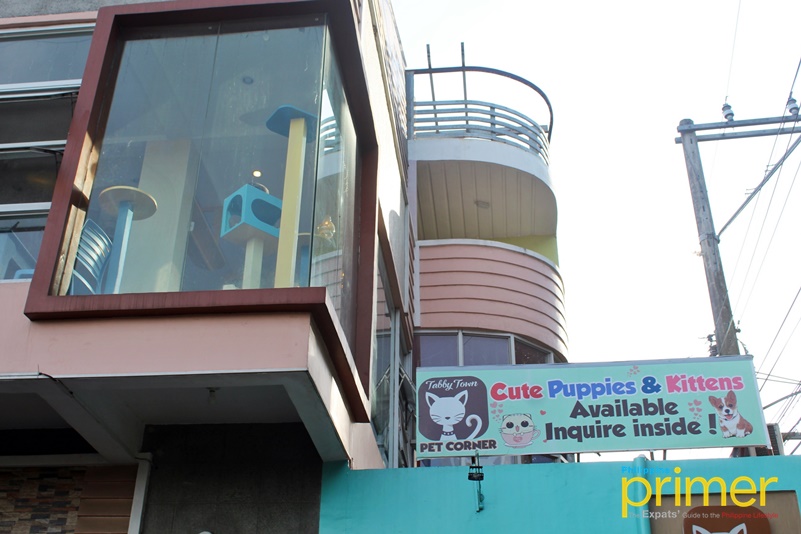 Tabby Town in Silang is a three-story cafe that houses 30 cats and 14 dogs. 
The cat cafe
With a small number of just 18 cats when it first opened in August 2017, Tabby Town's cat cafe is now home to 30 adorable ones that are taking refuge in its whole second floor.
Its wide area features couches and cushions that allow guests to sit, pet, and admire the different breeds of cats including Scottish fold, American curl, and British shorthair, among others.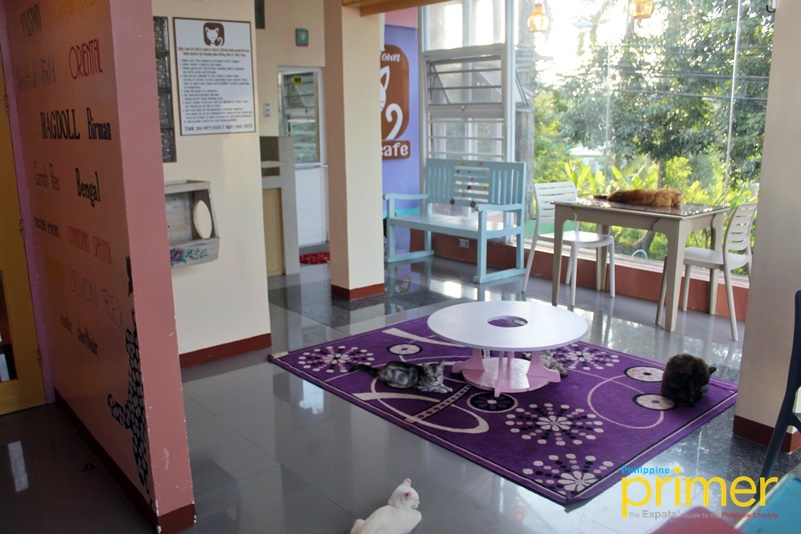 There are tables and chairs in the cat area so you can easily bring and drink your beverage while you watch or play with Tabby Town's feline residents.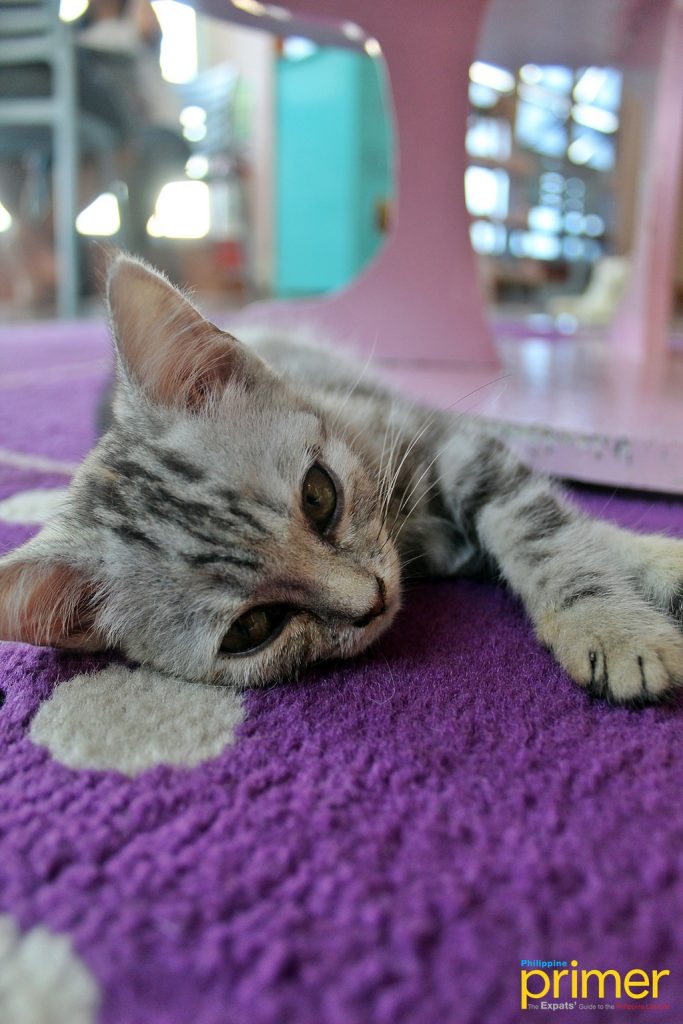 The cats' breeds and sizes vary, but they are all adorable and photogenic!
The dog cafe
Meanwhile, perched atop the cat cafe's floor is the dog cafe, which was supposed to only have corgis when it opened in 2018.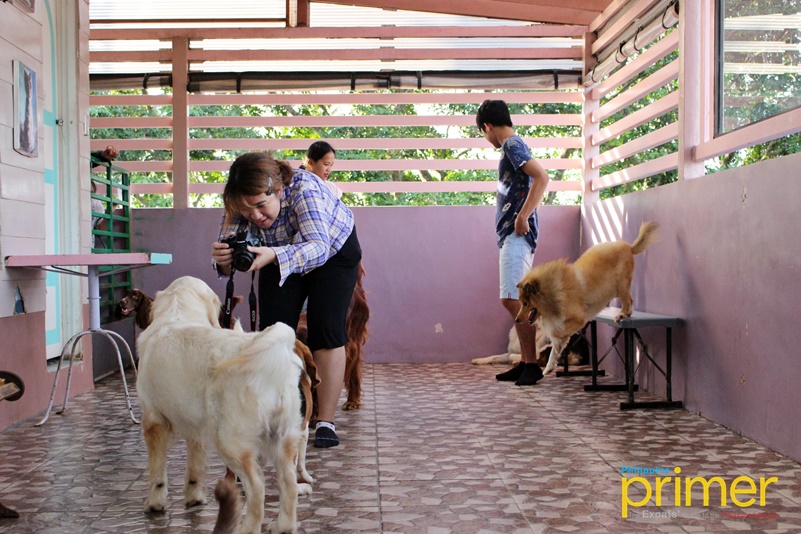 But because the breed is a bit difficult to handle especially when a number of them are put in one place, the cafe decided to include other breeds like sheepdog, golden retriever, Papillon, and Pomeranian to the mix.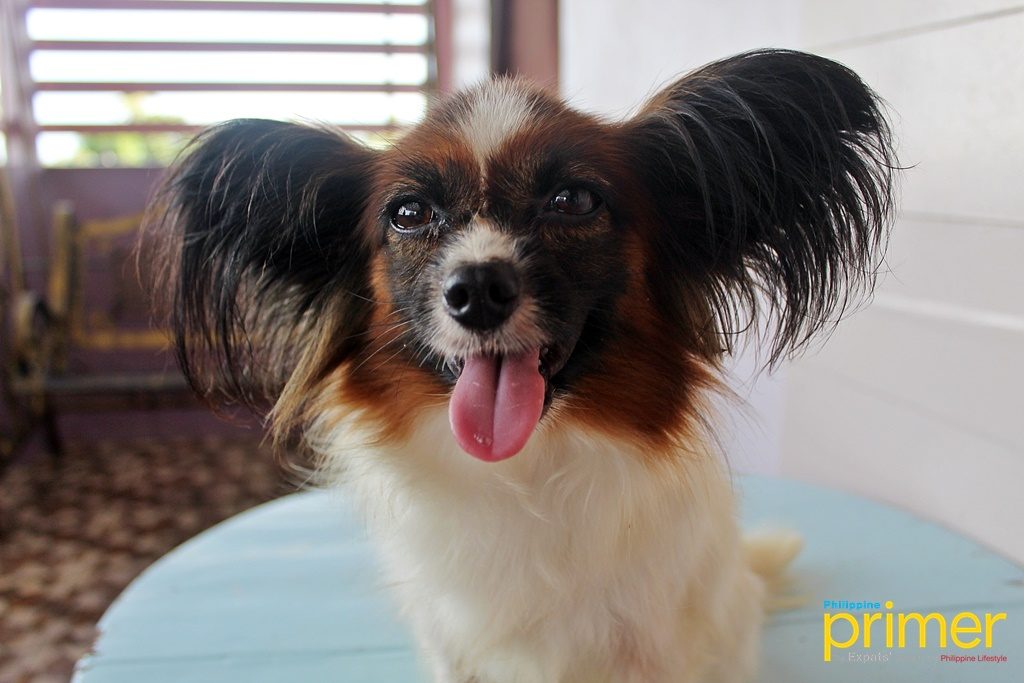 The Papillon is a friendly toy dog with butterfly-like ears.
Above all, the owner ensures that all the cats and dogs in Tabby Town are vaccinated, healthy, and well-groomed. 
And apart from keeping the place squeaky clean, the staff also ensures that the pets are comfortable and not stressed when they interact with guests.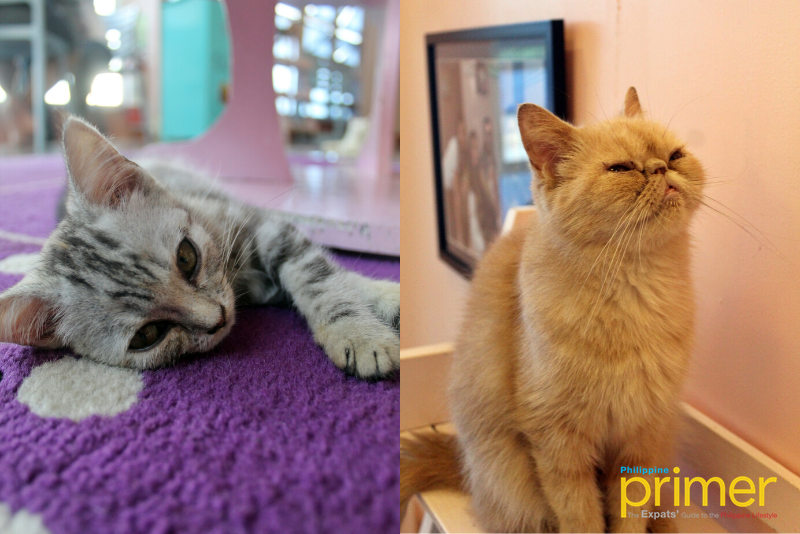 During busy days, they give the cats and dogs time to rest by putting them in a room and swapping them with the rested ones.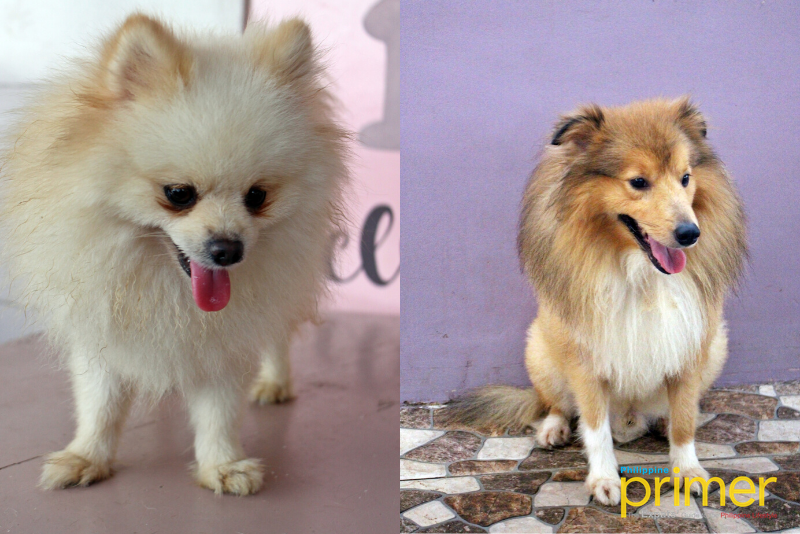 Rates
For just Php 220, you can either play with the dogs or lounge with the cats for one hour with your complimentary bottled water or iced tea. But you may choose to add Php 50 to avail of a glass of milkshake, smoothie, or latte.
Tabby Town also offers a package priced at Php 330 where you can enjoy the company of the animals for 30 minutes each.
Tabby Town used to serve food, but since guests tend to focus more on interacting with the cats and dogs, they decided to simply serve drinks. However, you can still hang around the ground floor where there are tables and chairs and check out pet-related items for sale.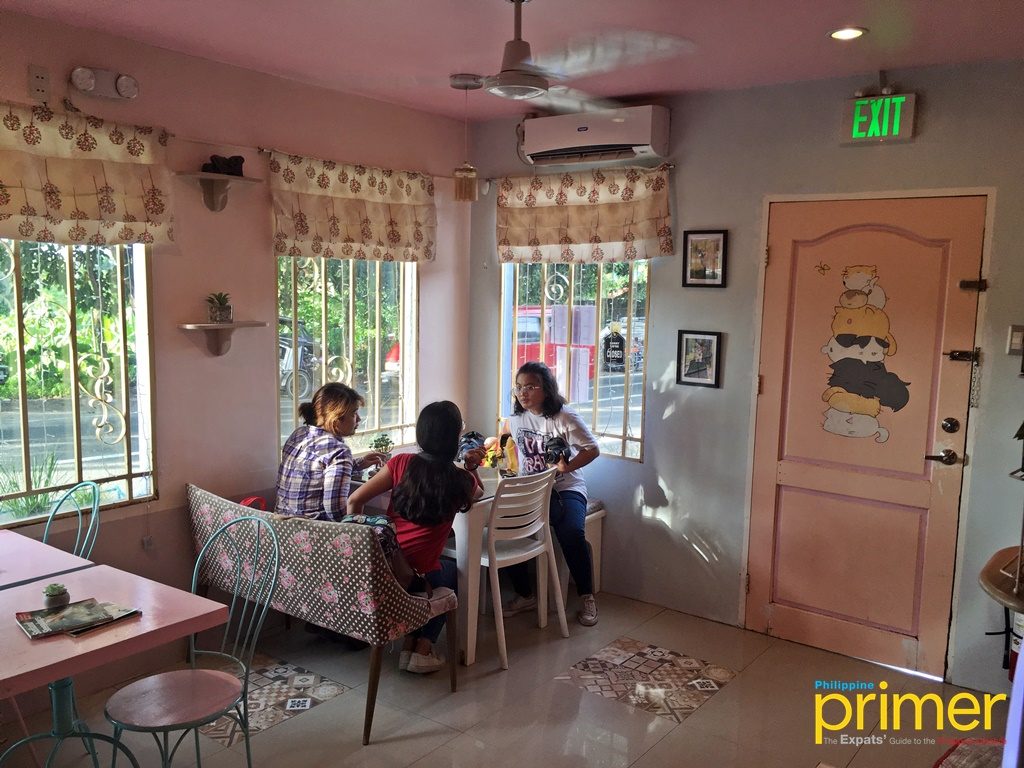 You can buy pet supplies like shampoos and treats at Tabby Town. What's more, the cafe is also selling kittens and puppies to those who might be interested to care for such precious and loyal creatures.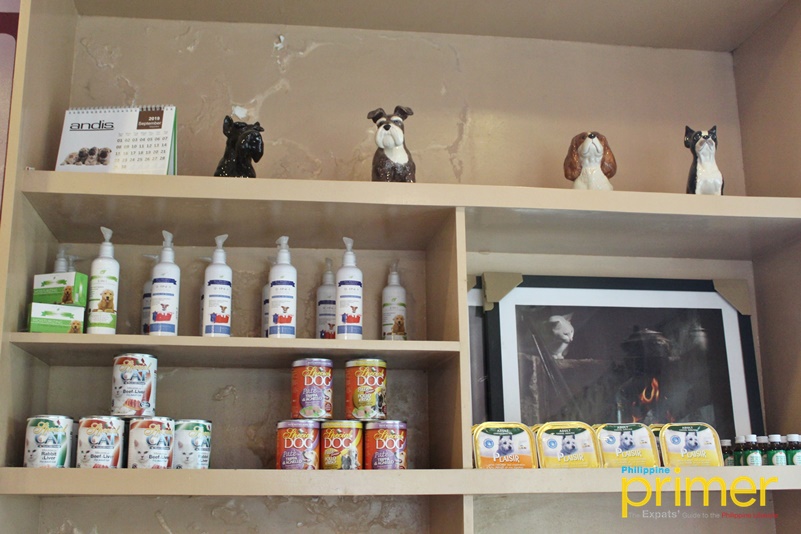 How to get here:
By car: Tabby Town is situated along Sta. Rosa-Tagaytay Road, which you can reach via SLEX, taking the Sta. Rosa Exit. The nearest landmarks are Lumil Elementary School and Lumil Barangay Hall. From Sta. Rosa, Tabby Town is on the left side of the road.
From Silang Town Plaza, you can take Barangay Pooc Road to Tabby Town, which takes about 20 minutes.
By bus: You may take the P2P bus from Makati Circuit Lane to Nuvali, Sta. Rosa. From there, you may ride a jeep or tricycle going to Tagaytay. Tabby Town is on the left side of the road.
General information:
Address: #410, Purok 5, Brgy. Lumil, Silang, Cavite
Business hours: 11 a.m. to 8 p.m. (Mon. to Wed., Fri. to Sun.)
Contact: 0908-361-4774
Facebook: facebook.com/tabbytowncatcafe
---
This first appeared in Philippine Primer's Japanese and English Magazine November 2019 issue.