Metrobank Bags Multiple International Awards This 2019
Metropolitan Bank & Trust Co. (Metrobank) remains on high stead in the country's banking industry after it was awarded with a number of prestigious recognition this 2019.
Foremost, these include receiving the highest honors as the Best Managed Bank in the Philippines at The Asian Banker Leadership Achievement Awards, as well as being esteemed as one of the Best Companies to Work For in Asia at the HR Asia Awards.
The Asian Banker Leadership Achievement Awards
Metrobank Chairman Arthur Ty received the CEO Leadership Achievement Award for the Philippines  This follows his leadership under which Metrobank is accorded the Best Managed Bank in the Philippines.
Also read: Metrobank Launches Meaningful Banking Campaign
Further, Metrobank was recognized by the same award-giving body as the Best Transaction Bank, Best Trade Finance Bank, and Best FX Bank in the Philippines for the second consecutive year.
This is prominently by virtue of the bank's commendable customer service, as well as dynamic banking and financial portfolio.
"Our consistent recognition, especially from respected institutions such as The Asian Banker, proves that our efforts in delivering outstanding customer service, and a dynamic banking and finance portfolio pay off well," Metrobank President Fabian Dee said. "We will continuously strive to create meaningful banking experiences for our customers in all aspects of our operations."
Recipients of The Asian Banker Transaction Awards are selected through a combination of surveys, interviews, and field research by the body's independent staff.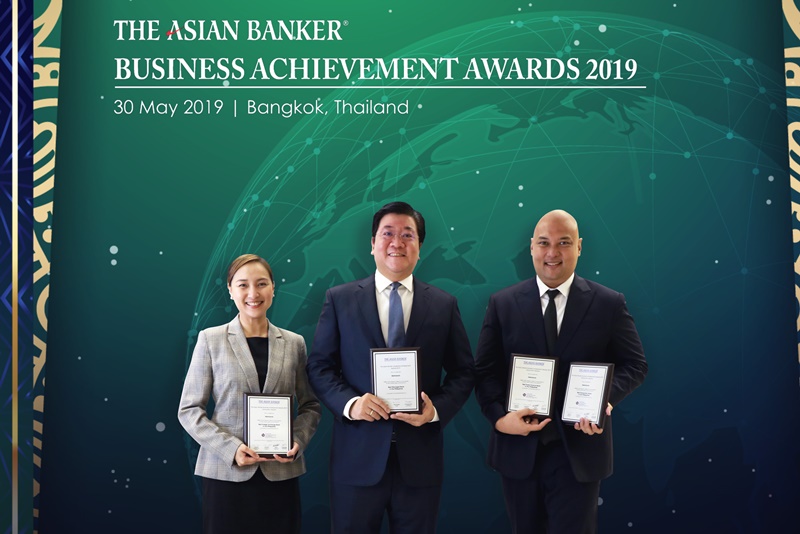 SVP Angelica Reyes, President Fabian Dee, FVP Christian Paul Philippe Orlino
HR Asia Awards
Notably undeviating from the commendable path it paved for itself in the aspect of human resources, Metrobank was recognized as one of the Best Companies to Work For in Asia at the HR Asia Awards as well.
Being a recipient of the said award just means that Metrobank implements outstanding employer practices—which in totality is what the award embodies.
This result came about after the site auditors from the award-giving body, Business Media International, appraised Metrobank's Human Resources (HR) policies, programs, and practices, as well as its overall company culture. Employees from all levels were likewise interviewed.
Metrobank boasts 13,000 employees in its more than 700 branches in the country, rendering it as the bank with the largest workforce among the 22 others who were also recipients of the said award.
"Our people play the most significant role in delivering meaningful banking to our customers. For all Metrobankers, it is not just about doing daily tasks but fulfilling the bank's purpose by living our core values: passion for results, integrity, teamwork, customer service and heart for the community. We believe that if we do meaningful work every day, we can fulfill this commitment," Dee expressed.
Receiving the award are Metrobank President Fabian Dee and Metrobank Head of Human Resources Management Group, Vivian Tiu
Metrobank's HR practices have been consistently recognized by both local and international award-giving institutions, including Asian Banking and Finance and the Philippine Social Security System.
Metrobank also ranked 42nd in the most recent Forbes Global 2000: World's Best Employers.
Also read: Metrobank Signs Strategic Partnership with Top South Korean Bank
---
Source: Metrobank's official press release
Images courtesy of Metrobank