Metrobank Launches Meaningful Banking Campaign
The Metropolitan Bank & Trust Co. (Metrobank) recently launched its Meaningful Banking campaign with an aim to elevate its promise of "You're in Good Hands" at the Grand Hyatt Manila last July 2.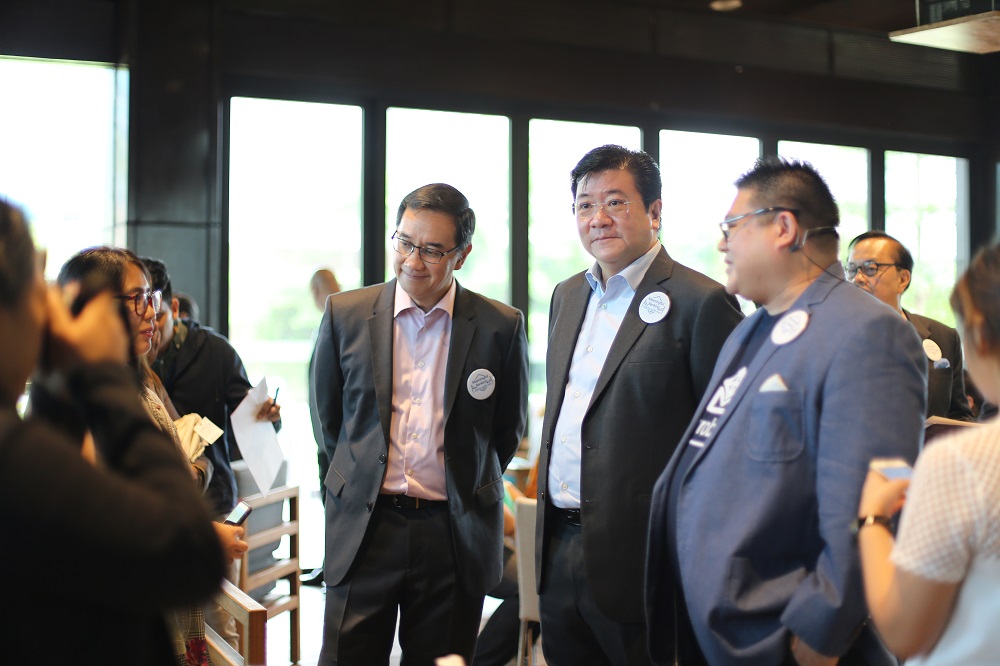 (L-R) Metrobank Director Vicente R. Cuna, Jr., Metrobank President Fabian S. Dee, and Metrobank Chief Marketing Officer Digs Dimagiba arrives at Grand Hyatt Manila
For 57 years, Metrobank has always lived up to its promise of serving customers extraordinarily by helping them grab opportunities and working together to realize their dreams—whether to scale up their business or achieve their goals wherever they are in life.
Also read: Meet the Man Behind Metrobank's Success: George Siao Kian Ty
"In this day and age, we see a lot of developments as our customers continue to evolve. Thus, to keep our promise of keeping them in good hands, the bank must evolve as well," says Metrobank President Fabian S. Dee.
Metrobank President Fabian Dee talks about Meaningful Banking
As they begin a new journey to Meaningful Banking, Metrobank introduces a new communication campaign featuring their new Metrobank signature frame that serves as a visual focal point highlighting their customers' meaningful stories.
"Today, we announce the start of the next stage of Metrobank's transformation journey as we aim to deliver Meaningful Banking for our customers. It is our re-commitment to put customers at the heart of everything we do—to listen and understand them as we strive to move, change, and grow together," Dee added.
In the near future, Metrobank aims to provide new and more relevant products and services that will help fulfill customers' purpose and dreams.
Also read: Metrobank Partners with Japanese Regional Bank to Attract More Investors
From driving financial literacy to honoring outstanding Filipinos and helping the communities it serves, the bank is also committed to supporting meaningful initiatives that can contribute to nation-building.
It goes beyond building a business as it aims to make a real difference in Filipinos' lives—redefining banking that is made truly meaningful.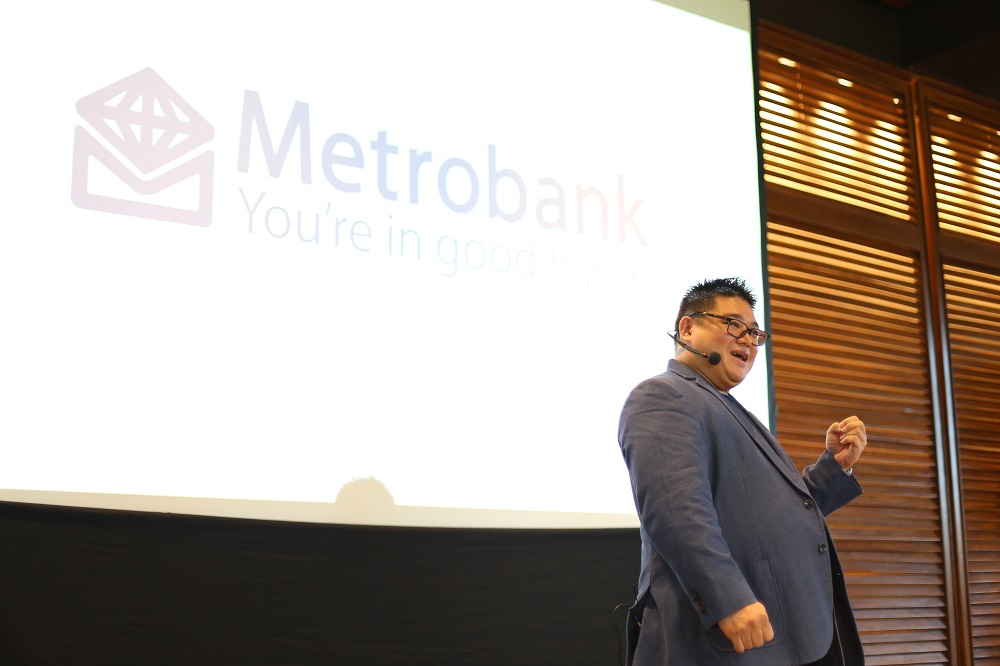 Metrobank Chief Marketing Officer Digs Dimagiba explains the new campaign
"Meaningful Banking is Metrobank's north star as we start on a transformation journey," says Metrobank Chief Marketing Officer Digs Dimagiba. "Even if we are not yet able to serve them perfectly now, we commit to continuously improving so that we can deliver Meaningful Banking every step of the way, for the customers of today and tomorrow."
Also read: 5 Handy Online Payment Partners for Your Convenience
To learn more about the campaign, visit their website at meaningfulbanking.metrobank.com.ph or Facebook page. You may also call their Customer Service Metro Manila hotline at 02-870-0700 or through our domestic toll-free hotline at 01-800-1888-5775.
---
This is a press release. Minor edits were made prior to publishing.
Images courtesy of Metrobank