6 Restaurants and Spots to Visit in S Maison at Conrad Manila
Sunset is not the only thing you can anticipate when in Bay City because, unbeknown to some, this city is more than just a stunning sunset viewing spot.
Located just below Conrad Manila is S Maison, an upscale lifestyle center that gives off an elegant and modern vibe with its luxurious architecture of black and white from the ceiling down to its floors. 
This two-floor and 25,534-sqm mall is home to three Director's Club cinemas and two of the country's famed museums, namely The Dessert Museum and Lakbay Museo. 
The Attractions:
Dessert Museum
If you love desserts, it would be a dream to explore the sweet world of candy wonderland in Dessert Museum.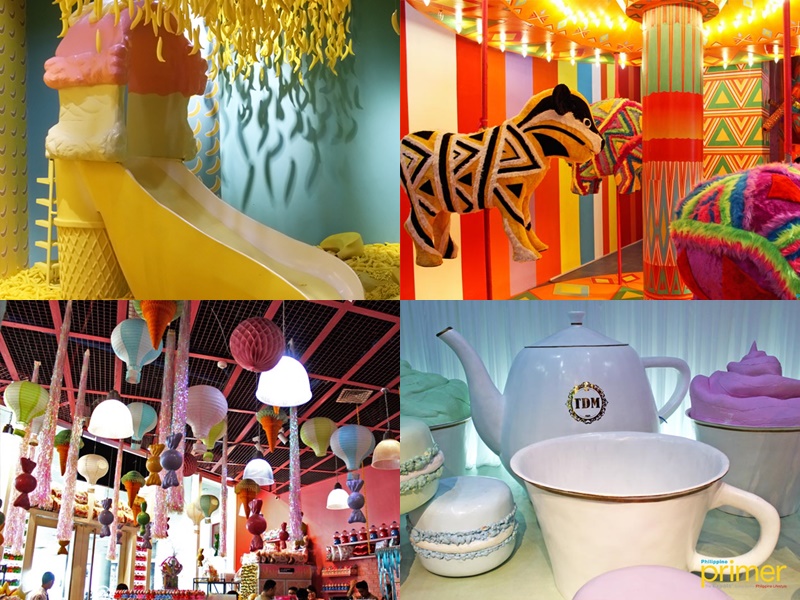 4 newly-launched dessert rooms
Mainly inspired by attractions such as The Ice Cream Museum in New York and 29 Rooms in LA, California, The Dessert Museum has been deemed as one of the most Instagrammable museums you can find in the country.
This sweet oasis features 9 eye-catching and mouth-watering themed rooms such as the donut, marshmallow paradise, candy cane rooms, including the 4 newly-launched macaron tea room, banana beach, the bewitched bakery, and cake room.
Visitors can stay for 10 to 15 minutes to take a bunch of photos and may even get some sweet treats in each room.
Also read:
The Dessert Museum in S Maison: An Instagram-Worthy Candy Wonderland
4 New and Exciting Rooms to Visit at The Dessert Museum
Business Hours: 10 a.m. to 10 p.m.
Admission Fee: Php 699 for online bookings; Php 799 for walk-ins
Facebook: The Dessert Museum
Lakbay Museo
For locals and tourists who would like to delve into the rich culture and heritage of the Philippines, Lakbay Museo is the ideal place to enjoy a cultural tour.
IMAGE Courtesy of Lakbay Museo
This interactive museum allows visitors to experience the county's beauty and vibrant culture through an experience-all-you-can tour.
It boasts 14 unique experiences that enable visitors to get a taste of Filipino dishes and see traditional clothing, including 11 famous tourist spots like Banaue Rice Terraces, Chocolate Hills, and Mayon Volcano among many others.
IMAGE Courtesy of Lakbay Museo
Also, an interesting fact is that marvelous attractions inside are made from a variety of scrapped and recyclable materials. 
Also read: Lakbay Museo in S'Maison: Experience the Philippines Without Leaving the City
Business Hours: 10 a.m. to 10 p.m.
Admission Fee: Php 799 for walk-ins, holidays, and weekends; Php 699 for online booking
Facebook: Lakbay Museo PH 
What's more to love about S Maison is its chic lounge area complete with a comfy sofa and chairs. There are various high-end shopping outlets for all fashion and lifestyle needs like Cole Haan, Dae Joa Gem, Titan, Jo Malone, and Colantotte to name a few.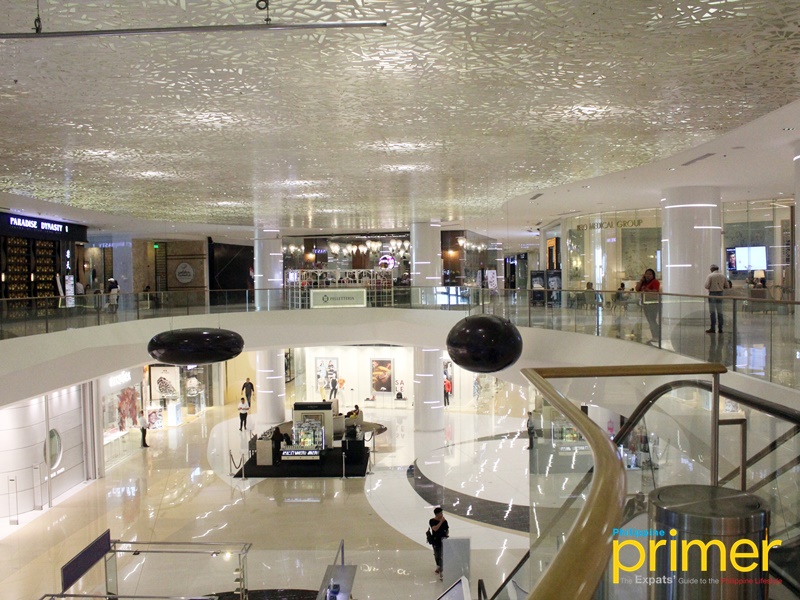 That's not all because S Maison also houses a few famed restaurants where you can fill in your hunger for various cuisines.
The Restaurants:
Rossini Ristorante Italiano
From Alabang's popular Italian restaurant, Buona Vita, comes its sister outlet, Rossini Ristorante Italiano. The restaurant's namesake is the famous Italian composer and gourmand named Rossini.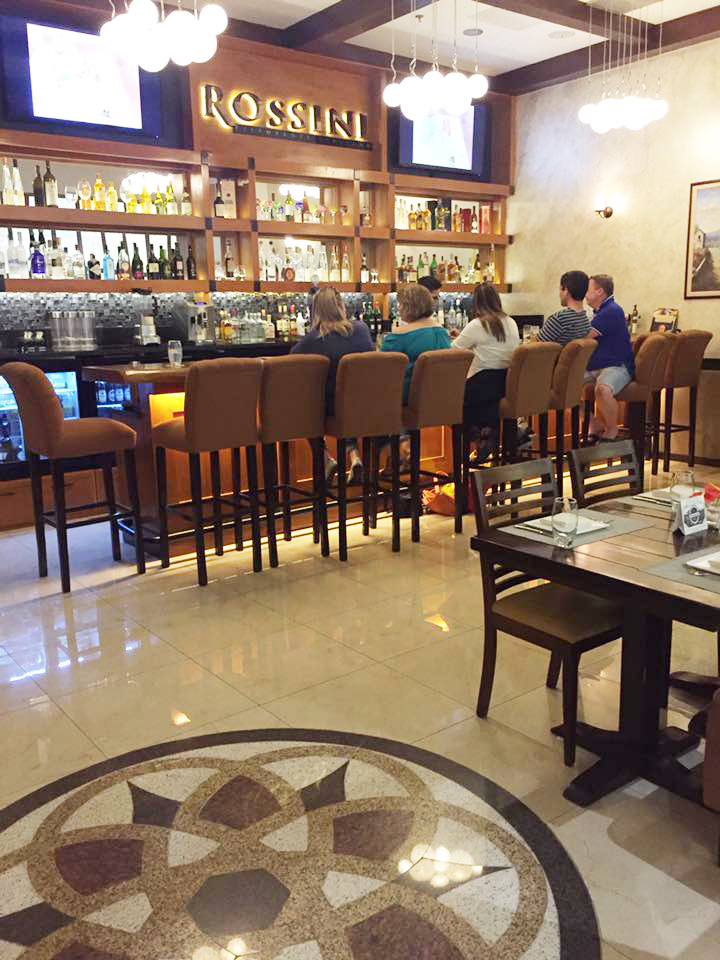 Compared to Buona Vita, this Italian restaurant offers a more high-end approach of fine dining with a Mediterranean twist but still retains the delicious and authentic Italian menu of the latter.
Also read: Rossini Ristorante Italiano in S Maison at Conrad Manila
Business Hours: 10 a.m. to 10 p.m.
Facebook: Rossini Ristorante Italiano
Bijin Nabe
Bijin Nabe by Tsukada Nojo is a unique farm-to-table restaurant originating in Japan. This restaurant is famous for its signature Beauty Collagen Hot Pot.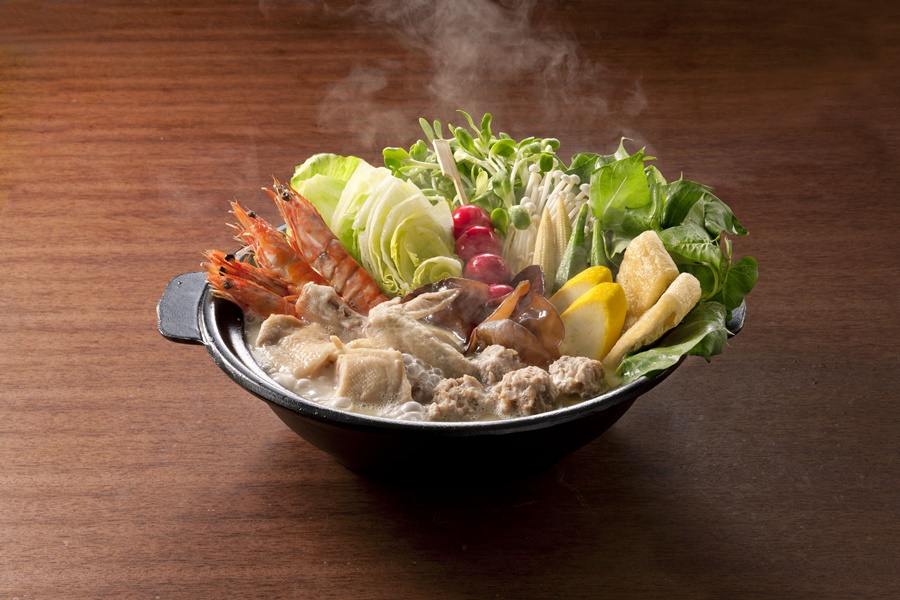 Bijin Nabe is a dish made from fresh vegetables, seafood, and chicken cooked in Golden Jidori chicken stock from Miyazaki, Japan. This hot pot dish is available in two variants: the Chicken Bijin Nabe and the Spanish Iberico Pork Bijin Nabe.
Also read: 12 Restaurants in Bay City for Your Next Food Crawl
Business Hours: 10 a.m. to 9 p.m.
Facebook: Bijin Nabe by Tsukada Nojo Philippines
Hard Rock Cafe
What better way to enjoy good food and drinks than to bask in a dash of rock music and dancing. Luckily, the world-renowned resto-bar Hard Rock Cafe is back in Manila to serve good ol' burgers, pica-pica, and live performances.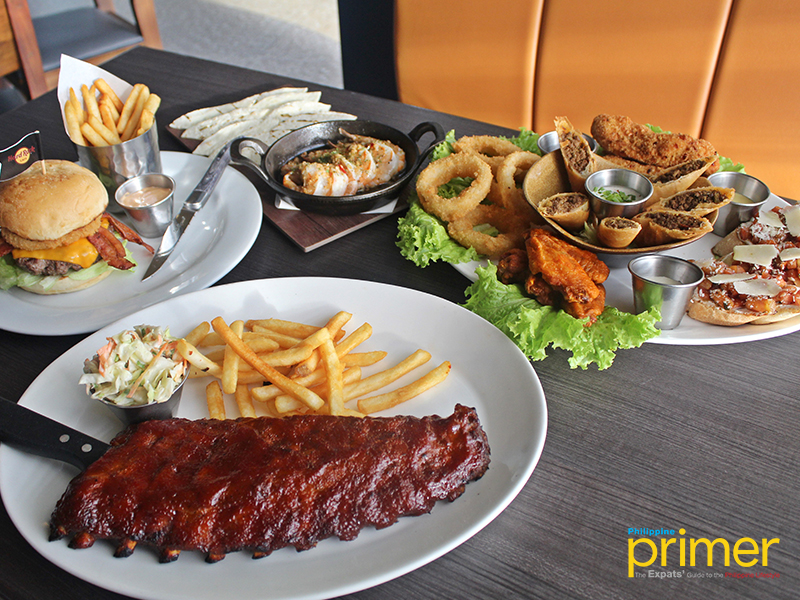 It was formerly located in Glorietta before it was acquired by The Bistro Group and transferred it to S Maison early this year.
Aside from the restaurant itself, there's also the Hard Rock Shop where you can purchase Hard Rock Cafe souvenir items such as shirts, pins, caps, and Hard Rock mascot plushies.
Also read: Hard Rock Cafe Manila in S'Maison: The Home of Live Bands and Memorabilia
Business hours: 11 a.m. to 12 a.m. (Sun to Thu); 11 a.m. to 1 a.m. (Fri to Sat)
Website: hardrockcafe.com
Facebook: Hard Rock Cafe Manila
Red Lobster
Known as the number one seafood restaurant in America, Red Lobster makes its way to Manila to offer what they deem as an ultimate seafood experience, good for both solo and group diners.
With dishes ranging from soup and pasta to big feast platters, Red Lobster takes pride in their famed and indulgent Ultimate Feast (Php 2,950) made from snow crab legs and Maine lobster tails.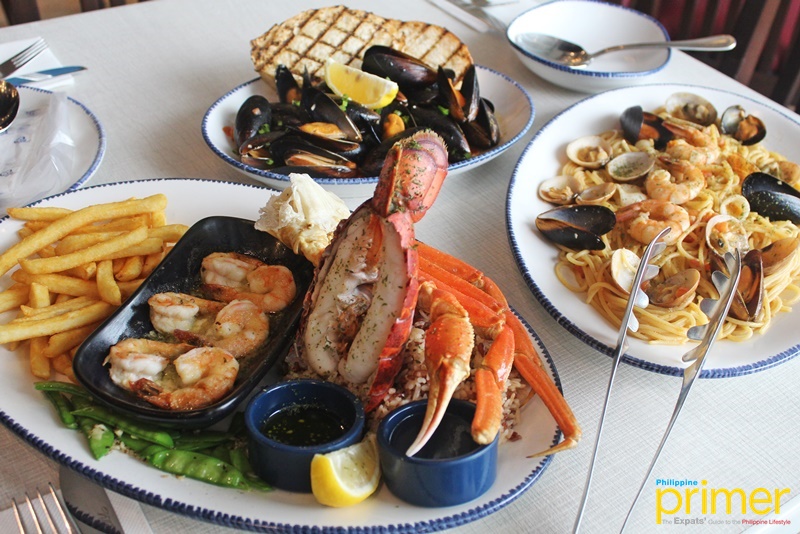 Also read: Red Lobster Is the Ideal Place for An Ultimate Seafood Dining Experience
Business Hours: 10 a.m. to 10 p.m.
Website: redlobster.com.ph
Facebook: Red Lobster Philippines
With these unique attractions and amazing dining concepts, S Maison surely encompasses a different level of indulgence and luxury.
Which of these amazing destinations and restaurants are you excited to visit soon? Share your thoughts in the comments section below!