RCBC, RCBC Bankard launch VIP traveler card in partnership with Visa
In partnership with Visa, RCBC and RCBC Bankard unveiled its latest product catering to the discerning few, the RCBC Bankard Visa Platinum. Packed with travel perks, dining privileges, and access to one-of-a-kind entertainment, it promises to enhance the rewarding experiences of those who want to live in style.
Held at the Hilton Manila in Newport City, Pasay, the launch reflected the RCBC Bankard Visa Platinum's ability to curate unique and memorable experiences for jet setters and leisure travelers alike. The event featured the perks and privileges one can avail of using the card, made more exciting with a chauffeured luxury car experience, performances by Franco Laurel, Manila Philharmonic Quartet, and Sindaw with their interactive flamenco dancers.
According to a recent study led by Euromonitor International, emerging and developing countries will see the number of affluent individuals triple between 2017 and 2030 to account for 29.3% of the global affluent consumer segment in 2030. The RCBC Bankard Visa Platinum was launched keeping in mind the habits and preferences of this increasingly influential sector. Targeted towards the mass and core affluent, this market views wealth as having the means to do things that matter: rest, recreation, and deepening familial ties through meaningful experiences, such as travel.
Also read: Heaven's Beloved — Batanes Travel Guide 2019
Committed to personalized service and enhanced client experience, RCBC Bankard Visa Platinum cardholders will have unlimited access to Skyview Lounge in Terminal 3 or at the Club Manila Lounge located in Terminal 1, discounted fares on car rentals and other exclusive offers such as complimentary travel insurance, greater purchasing power, and a pay-later feature.
Also read: Guide to Do's and Don'ts at NAIA
Best of all, for as low as Php 25 spend abroad or Php 48 spend locally, cardholders will earn 1 Preferred Airmile, which is equivalent to One Airmile of their choice of Air Miles Program: Asiamiles, Air Asia BIG Points, Cebu Pacific GetGo, or PAL Mabuhay Miles. A Welcome Gift is also waiting for those who will avail of the RCBC Bankard Visa Platinum with choices including free 6,000 Preferred Airmiles, Php 5,000 worth of electronic gift voucher, or Php 5,000 worth of travel credits.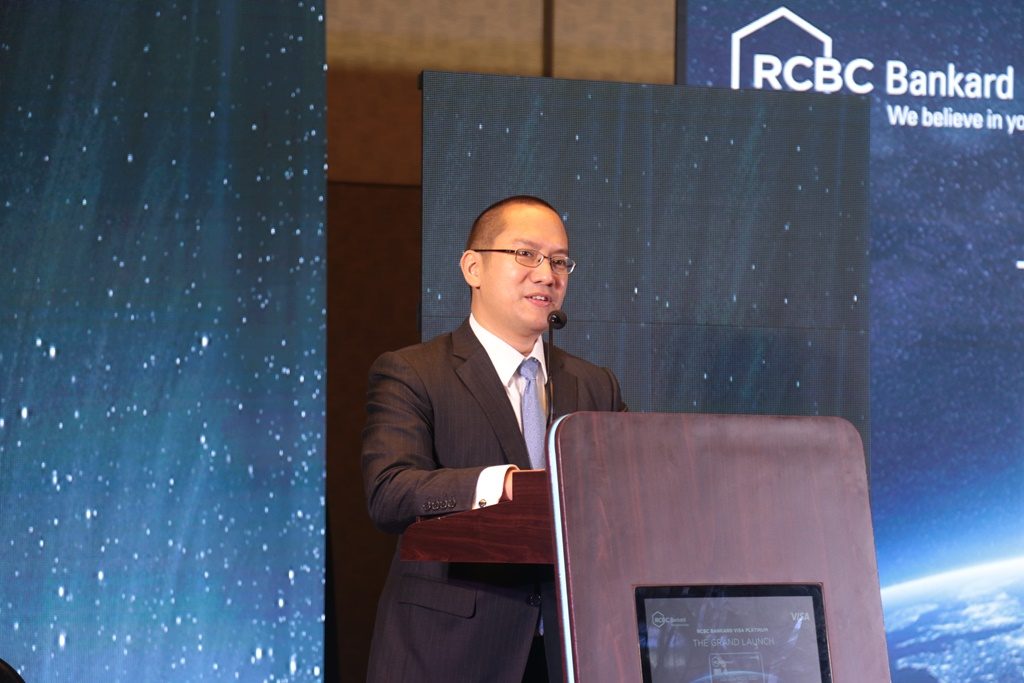 RCBC Bankard President and CEO Simon Calasanz
RCBC Bankard President and CEO Simon Calasanz shared, "We recognize the importance of the growing affluent sector. They have a unique appreciation for value and a keen interest in rewarding experiences. Their lifestyle preference is what we had in mind when we launched this new card innovation that especially focuses on experiences."
Visa Country Manager for the Philippines and Guam Dan Wolbert
Visa Country Manager for the Philippines and Guam Dan Wolbert also said, "We are extremely excited to partner with RCBC and RCBC Bankard Visa Platinum card for Filipino travelers. Our data shows that travel is one of the top spend category by Visa Filipino cardholders, hence it is natural for us to create a product that is tailored to the needs of jet setters in the country."
Also read: First Timers' Guide to Flying Abroad
"With this product, they enjoy travel-related perks such as airport lounge access, travel insurance, and also dining and travel privileges through our Visa Epic Experience platform. In addition, they get to utilize the Visa digital concierge service, which enables them to make dining, leisure, and travel bookings and chat to the concierge at real-time. With all these amazing rewards and benefits, we believe, it will encourage more Filipinos to make digital payments in the country and when they travel overseas."
RCBC President & CEO Eugene Acevedo
RCBC President & CEO Eugene Acevedo mentioned that "the RCBC Bankard credit card is one of the products and services that make RCBC relatable to its customers. RCBC Bankard has put RCBC at the forefront in the minds of customers, creating connections and experiences that they can enjoy. Through the partnership with Visa, RCBC is able to expand possibilities of how cardholders can enjoy their RCBC Bankard."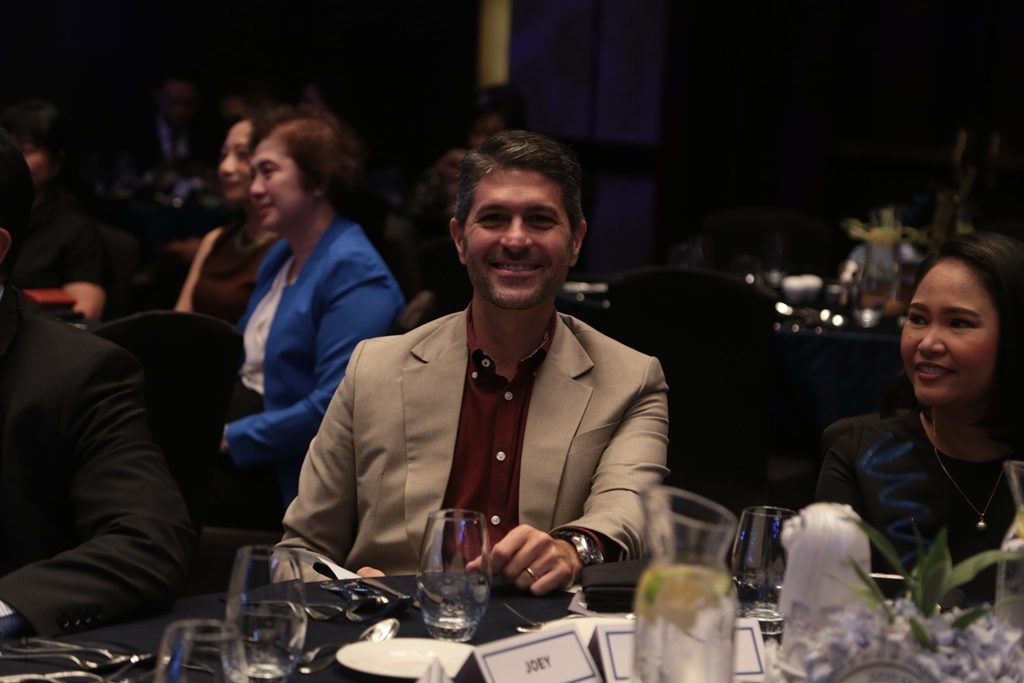 Brand Ambassador for RCBC Bankard Visa Platinum, James Deakin
During the same event, RCBC Bankard introduced award-winning multimedia automotive journalist, James Deakin, as the Brand Ambassador for RCBC Bankard Visa Platinum. A well-respected host, speaker, and social media influencer, Deakin related that he is "thrilled to come alongside RCBC, RCBC Bankard, and Visa for this new and exciting partnership."
To know more about the possibilities the RCBC Visa Platinum has to offer, visit rcbcbankard.com.
---
This is a press release with minor edits made.