You Can Now Donate to Your Chosen Charity Via GCash
The GCash for Good campaign was launched last month, where 20 million users of the GCash app can now donate to their chosen charities. In line with the United Nations' Sustainable Development Goals, the campaign forges partnerships with NGOs to make it easier for them to receive donations.
GCash, operated by Globe Fintech Innovations Inc. (Mynt), is now well-equipped as a springboard for donations to non-government organizations (NGOs) that champion various advocacies—thanks to its scale and innovative digital platform.
Also read: LIST: Environment Orgs in the Philippines You May Volunteer For
Online Donations
According to a study by Global Trends in Giving, 54% of individuals prefer to donate online, while the total volume of donations made online grew by a strong 12.1% in 2017. NGOs partnered with GCash can accept any amount of donations.
Any amount will create huge opportunities for organizations that forward different issues. With GCash for Good, users will also have direct access to where their donations go. It showcases a more transparent and user-friendly interface for anyone to access.
Also read: Trusted Mobile Payment Apps in the Philippines
Non-Government Organizations in GCash
Listed below are some of the foundations and institutions already accepting donations through the app. Users can either use the "Send Money" or "Pay Bills" feature in-app:
ABS-CBN Lingkod Kapamilya Foundation, Inc. (ALKFI)
Alagang Kapatid Foundation, Inc.
Animal Kingdom Foundation, Inc.
Benilde SDEAS
BIOFIN
Caritas Manila Inc.
Children's Hour Philippines Foundation, Inc.
Fishers & Changemakers, Inc.
Daluhay Daloy ng Buhay, Inc.
ECHOsi Foundation
GREAT Women
HERO Foundation, Inc.
HOPE
HOUSE Foundation
Investments in Loving Organizations for Village Economics (ILOVE)
Kythe Foundation, Inc.
Mindoro Biodiversity Conservation Foundation, Inc.
Philippine Dogs and Cats Rescuers Association, Inc.
Pusod, Inc.
Saret Organic Farmville
World Wide Fund for Nature (WWF) Philippines
ICanServe
PhilBio
Haribon
PHAPCares Foundation, Inc.
Save The Children
The Philippine Red Cross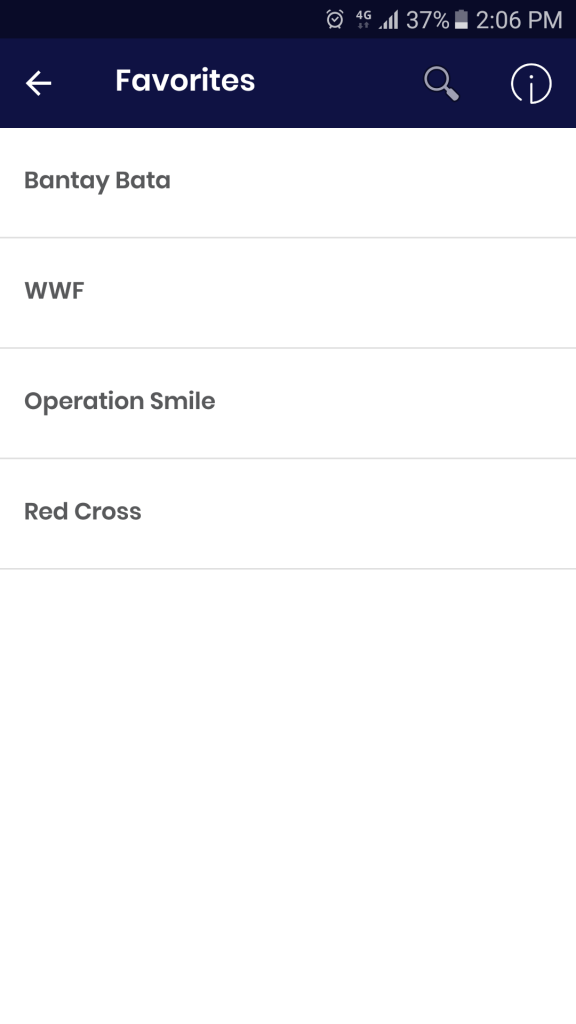 Future Sustainability Projects
Globe Telecom's website now features a page for their Globe for Good campaign for sustainability. The page shows that the company will focus on 10 of the 17 Sustainable Development Goals of the United Nations for 2030.
Also inside the GCash app is a soon-to-be-added feature called GForest. For now, opening the page informs users that "the Philippines is the 4th most threatened forests in the world." The app teases that users will be able to take part in protecting and preserving PH forests, soon.
Also read: LIST: Apps That Offer Cashless Payment Methods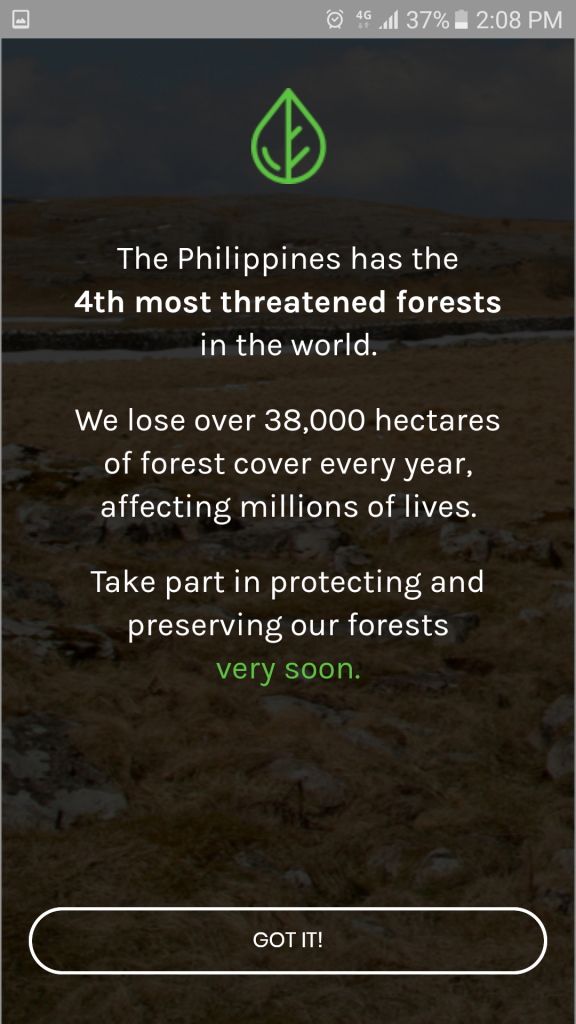 ---
This is a press release. Edits were made prior to publishing.
Sources: Globe Press Release, Globe for Good Facebook Page, GCash, Newsbytes
Images grabbed from GCash Website