Ayala Museum's YouTube Launches ATIN Series
In case you didn't know, the Ayala Museum, one of the biggest museums in Makati City, has temporarily closed for renovations. It is scheduled to reopen in 2020, but their work to educate people about the Philippine history does not end there.
As announced earlier this year, the museum is launching their YouTube page for everyone to get that dose of art and culture. Subscribe to Ayala Museum's YouTube channel here.
Also read: Ayala Museum On-The-Go Begins Next Month
On their page, Ayala Museum states they will be "exploring stories of the Filipino drawn from the Ayala Museum and Filipinas Heritage Library's art and ethnographic collections, delivered in fascinating bite-sized portions to be enjoyed by anyone, anywhere".
This June 12, Philippine Independence Day, the Ayala Museum's YouTube page launched the first video for the ATIN (ours) series. The 4.15-minute video tackles on the question: "who and where is the Filipino?".
https://www.youtube.com/watch?v=ePgEdUWfylc
Further, if you are asking if the museum will be touring the museum collection, the answer is yes! Until the museum reopens, the public can catch their pop-up galleries, lectures, workshops, and concert series in different surprise locations.
This month, the Ayala Museum showcases The Evolution of Filipino Costumes Series: The Ayala Museum Doll Collection at the Market! Market! Activity Center, Taguig City. The exhibit will run from June 12 to 29 so bring your friends or family as admission is free.
See 28 out of 69 dolls that represent significant attires worn by selected cultural groups in the country, covering the major islands of Luzon, Visayas, and Mindanao. The Doll Collection is one of the original permanent exhibitions housed in the old Ayala Museum when it opened in 1974.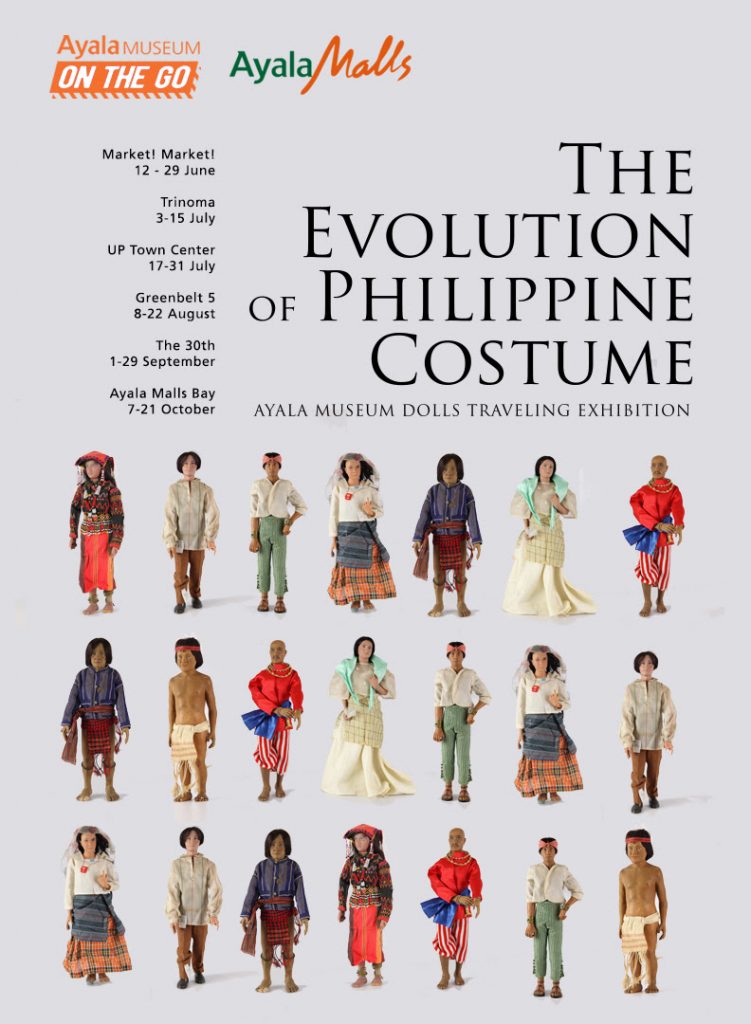 Be updated in Ayala Museum's next events through their app, available for free in App Store and Google Play.
Also read: Ayala Museum Mobile App: Redefining the Modern Museum Experience
To be updated with the latest news on Ayala Museum and Ayala Museum On-The-Go, visit their website at ayalamuseum.org or follow their Facebook page, Twitter, and Instagram account. 
---
Images grabbed  from Ayala Museum's Facebook page