10 Mom-Approved Restaurants For Mother's Day
Mother's Day is fast approaching, and what better way to celebrate it than to dine somewhere that will remind you of a mother's cooking?
Let your mother (or wife!) know how great of a mom they are by treating them to a good meal! Here's a list of restaurants guaranteed to make your mom's day extra special.
XO46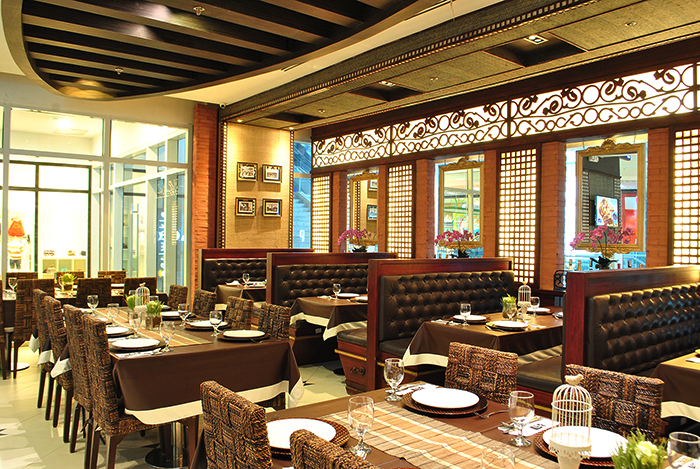 If your mom is craving for Filipino dishes, much like similar to what she prepares at home, XO46 is one of your best choices. Aside from their food, the interiors of the restaurant will also remind her of the good 'ol days at home.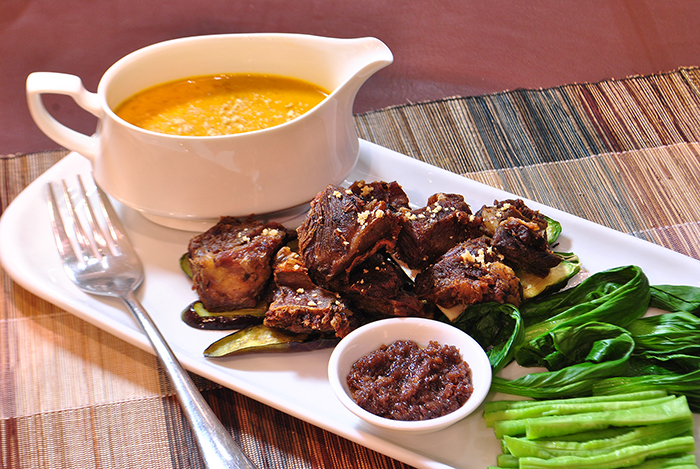 One of their signature dishes here is the Kare Kareng Crispy Tadyang made up of crispy beef ribs, fresh vegetables, and a creamy peanut sauce served separately in a bowl, with bagoong (fermented fish paste)—the ubiquitous side for Kare-Kare.
Branches: Century City Mall, Estancia, Valero, Makati, S Maison, Conrad, SM Aura Premier
Contact: (02) 553 6632
Facebook: facebook.com/XO46.BstroPH
Also read: XO 46 Heritage Bistro in Makati Provides A True Filipino Dining Experience
Nono's 

Nono's at Salcedo is a charming mid-century modern home-inspired cafe with a warm vibe, born out of a desire to bringing comfort food recipes for everyone to taste. With lights resembling bubbles floating above to reflect on the soft hues adorning its walls, Nono's seems to want to draw its customers to its embrace and bring them home.
Let mom try the mouthwatering serving of Nono's crispy Homestyle Fried Chicken which is complemented well by a dip of gravy or a drizzle of honey. Whether you choose fries or rice to go with it, the crispy chicken is sure to fill your palate with a flavorful crunch and, when munched on deeper, a soft bite of succulent meat you don't have to wrestle with.
Branches: Up Town Center, The Podium, Three Central Makati, Festival Mall, Glorietta, Nuvali
Contact: (02) 958 5713
Facebook: facebook.com/nonos.ph
Also read: Nono's in Makati: A Haven of Comfort Food from Childhood Memories
Milagros Private Kitchen 
Tagaytay is the closest family getaway you can get if you're coming from Metro Manila and while private dining options may be available, it is rare for you to find a place that gives you a perfect combination of privacy and home-cooked dining experience. Luckily, there's Milagros Private Kitchen.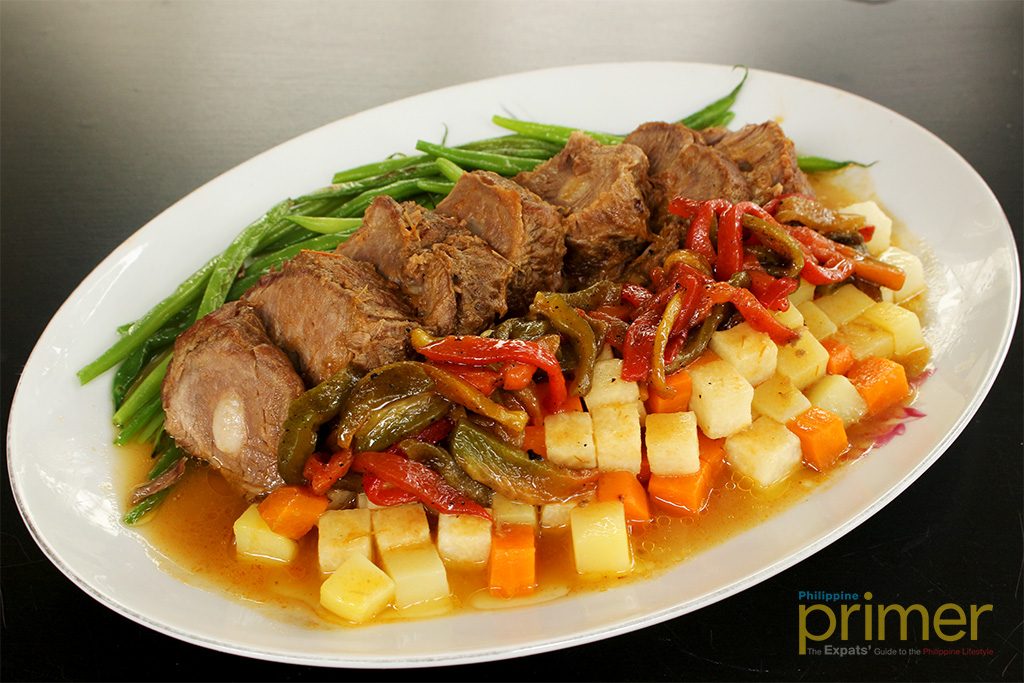 If you're born in the Philippines then you'll likely know that mechado is one of Filipino moms' favorite food to cook. Let her have a taste of Milagros Mechado, an heirloom recipe that brings together a slow-cooked beef sirloin in tomatoes with larding and a refreshing side salad.
Branch: Maglabe Drive, Brgy. Guinhawa South Tagaytay City
Contact: 0917 465 4617
Facebook: facebook.com/MilagrosHomeCooking
Also read: Milagros Private Kitchen in Tagaytay
Bawai's Vietnamese Kitchen 

If your mom is a huge health-buff or she likes Vietnamese cuisine, Bawai's Vietnamese Kitchen in Nuvali is without a doubt the ideal restaurant to go to. Find your favorite Vietnamese home-cooked meals in Bawai's cozy place.
Naturally, a Vietnamese comfort food menu isn't complete without Hu Tieu, a traditional soup with slices of pork topped with herbs and spices along with quail eggs, squid rings and fresh veggies. Let mom have a delightful bowl of this simmering soup to make her feel even more relaxed.
Branch: Solenad 3, Nuvali Sta. Rosa Laguna
Facebook: facebook.com/Bawais-Vietnamese-Kitchen
Also read: Bawai's Vietnamese Kitchen in Nuvali: Serving Healthy and Hearty Meals
1028 Kitchen Place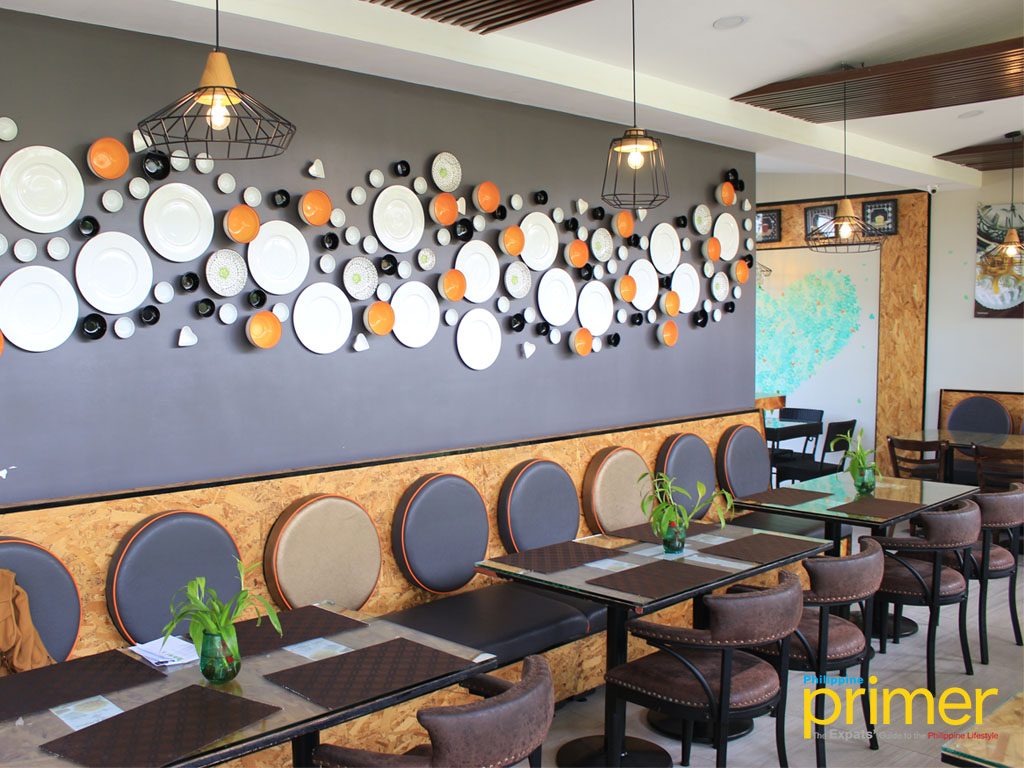 Moms, especially Kapampangan ones, really love food and cooking. So what better way to treat them with their most favorite dishes than bringing them closer to their home? Bring her to 1028 Kitchen Place in Nuvali and let her have the best of Kapampangan cuisines she's definitely missed.
Feel the love and warmth of home at this family restaurant serving Filipino cuisine specializing in Kapampangan dishes like everyone's favorite Kare-Kare or tender beef with vegetables and peanut paste paired with bagoong (fish paste). This 80-seater restaurant is the perfect place for everyone to relax and enjoy their favorite comfort food at the most comforting place.
Branch: Solenad 3, Nuvali (23.25 mi) Santa Rosa, Laguna
Contact: 0915 888 8148
Facebook: facebook.com/1028KP
Also read: 1028 Kitchen Place in Nuvali: The Love And Warmth of Filipino Home
Bench Cafe 

Going on for a quick snack with Mom? Head to Bench cafe and you'll be surprised to find a lot of familiar Filipino dishes that you would most likely find in carinderias (local eateries).
You'll never go wrong with eating Halo halo this summer season so let mom have either their White and Ube Halo-Halo, that is both made with shaved ice. It's a chic twist to our classic Halo-Halo but it still has that same flavorful taste. It doesn't matter whether the weather's warm or chilly—moms definitely need this!
Branch: BENCH Boutique BGC Flagship Store, Bonifacio High Street and Greenbelt 3, Makati City
Contact: 0917 702 1133
Facebook: facebook.com/BenchCafePH
Also read: BENCH Cafe in BGC: Love Local with Chic Filipino Dishes
Mom and Tina's 
IMAGE / Mom & Tina's Bakery Cafe
This quaint bakery and cafe is definitely mom-approved. Their wide array of cakes and pastries will surely satisfy the sweet tooth, as you can find sweet treats here if you plan to give them something on mother's day.
Your mom or wife will surely love not just the sweet treats of Mom and Tina's but their Chicken Spinach Lasagna as well. It's the perfect balance of creamy and meaty with tomato sauce and homemade pasta.
Branches: FRDC Building, Pasig City, Tropical Palms, Makati, O Square Building Greenhills San Juan, and South Triangle Quezon City
Contact: Pasig: 914-0833, Makati: 840-4299, San Juan: 0921 5737710, Quezon City: 332 3080
Also read: Mom and Tina's Bakery, Makati
Friends and Family

If you're thinking of bringing the entire family out this mother's day or treat your mom and grandmother, then Friends and Family should be your next stop. It serves home-cooked Filipino food that caters to all ages from grandparents, adults, and kids.
Sample their Chicken Binakol, which resembles Tinola, another classic Filipino dish. Chicken Binakol is served in a coconut.
Branch: 7th ave Bonifacio Global City
Contact: 0917 891 7053
Facebook: facebook.com/raintreefriendsandfamilyph
Also read: Friends & Family in BGC: Home-Cooked Filipino Food with A Twist
Wildflour
If you're finding a casual yet cozy place to bring your wife or mom, consider it done with Wildflour. Entering the casual yet cozy ambiance of the cafe feels like entering your kitchen, early in the morning and smelling the scent of freshly baked pastries and brewed coffee.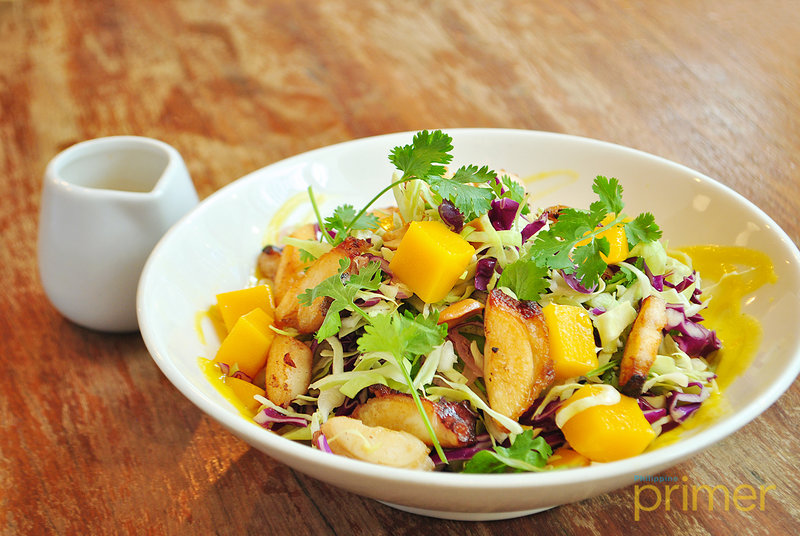 Aside from coffees and pastries, Wildflour also serves mouth-watering pasta, salad, and desserts! One of which is the Grilled Octopus Salad that will surely create a desirable taste for their adventurous taste buds!
Branch: Net Lima BGC, V-Corp Tower Salcedo Makati, Frabelle Business Center Rada Makati, The Podium, Greenhills Shopping Center, and Rockwell Center Makati
Contact:
BGC: (02) 856-7600, Salcedo: (02) 808-7072, Rada: (02) 833-9799, The Podium: (02) 571-8588, Greenhills: (02) 946-2005, and Rockwell: (02) 850-5503
Facebook: facebook.com/wildflourmanila/
Also read: Wildflour in Makati: A cozy yet casual cafe and bakery
Rural Kitchen of Liliw, Laguna 

If mom misses the province and the rich and flavorful cuisine back home, Rural Kitchen of Liliw, Laguna is here to let you in for a taste of your sorely missed home-cooked meals in their place in Poblacion, and Legazpi Village, Makati City.
We're sure it's not just mom that would really love to eat adobo so try out Rural's Pork Adobo with pickles and sauce on the side. Most of their dishes will give you a glimpse of the culinary heritage of Laguna, and the authentic taste of comfort food leaves you with a familiar feeling—something that makes you feel at home.
Branch: HRC Center, Rada St., Legazpi, and Palma St. cor Osias, Poblacion, Makati
Contact: 02-779-8073 and 02-809-1898
Facebook: facebook.com/ruralkitchenofliliwlaguna
Also read: Rural Kitchen of Liliw, Laguna: A taste of homegrown Filipino dishes in Makati
How about you? What's the go-to place that reminds you of your mom's cooking? Share it with us below!