NAIA-Robinsons Ortigas P2P Bus Now Available for Php 70
UBE Express, a premium bus operator, launched a new point-to-point (P2P) route from Robinsons Galleria in Ortigas to the Ninoy Aquino International Airport (NAIA) passenger terminals for Php 70. In partnership with the Department of Transportation (DOTr), the new route will run from 6 am to 9 pm and will include all four NAIA terminals.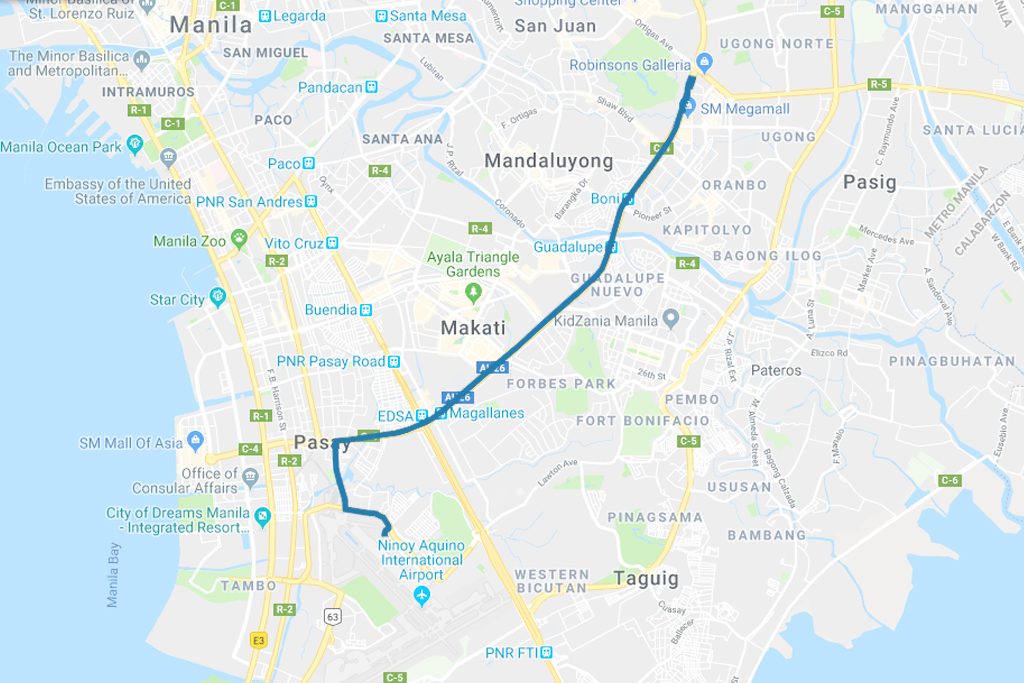 Route from Robinsons Galleria to Ninoy Aquino International Airport
Dubbed as the bus operator's Christmas gift, the NAIA-Robinsons Ortigas route seeks to reduce cars on the road as well as provide better options for those going to or from the airport.
Also read: UBE Express Guide for Expats
DOTr has also released a schedule for the NAIA-Robinsons Ortigas route through their social media page. The timetable shows that the estimated travel time from the two points is 45 minutes.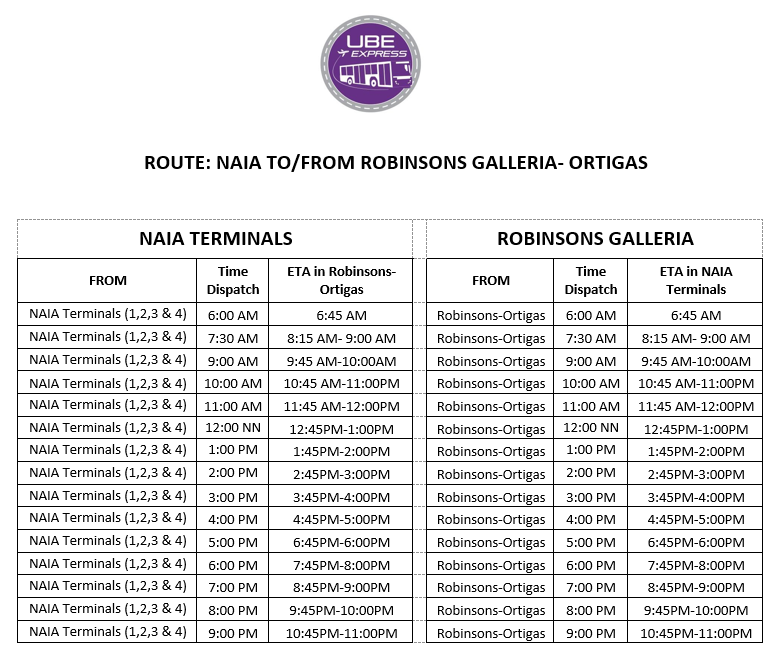 Image from DOTr Facebook page
Passengers of UBE Express would be delighted to know that the operator will be using the new and improved premium buses. These twenty-four-seater premium buses are equipped with provisions for PWD seating, a low floor entry, Euro IV engine, and adequate luggage racks or compartments for your heavy suitcases or travel bags. In addition, the buses will be monitored via closed circuit television (CCTV) and global positioning system (GPS), as well as having onboard WiFi and a well-trained crew.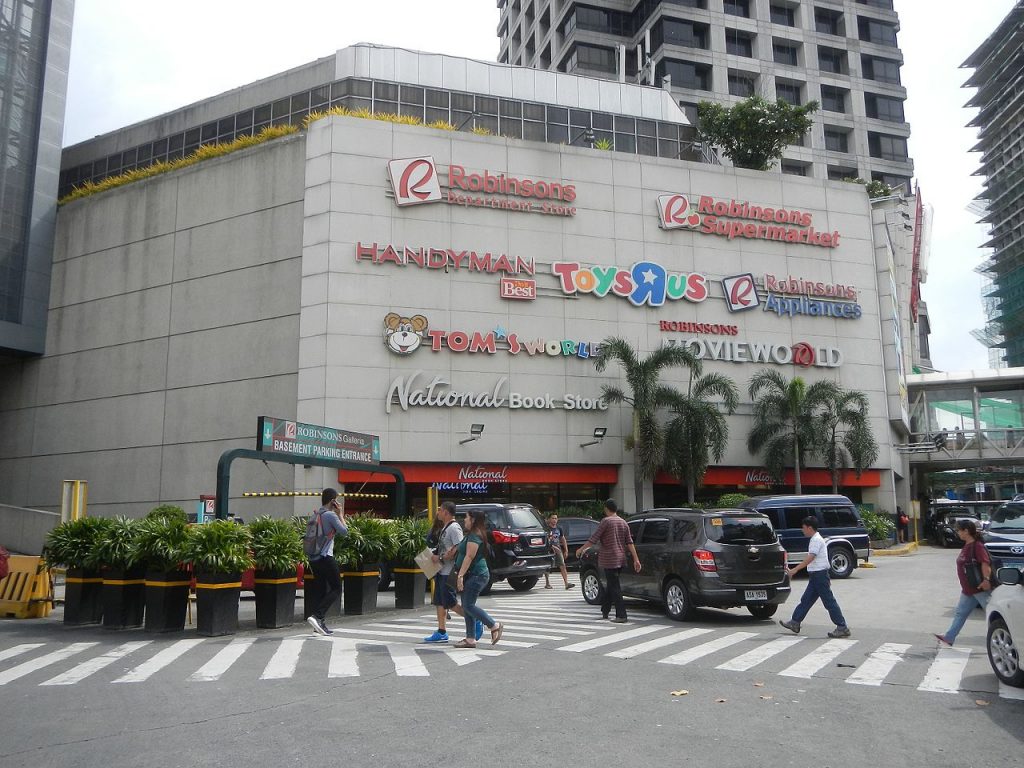 Robinsons Galleria is one of the big malls located in Ortigas, Pasig/Image from Wikicommons
Ortigas Center is at the center of Metro Manila its land area shared by three cities: Pasig, Quezon City, and Mandaluyong City. It is one of the ideal places to start when arriving in the country. It is the place where the historical EDSA Peoples Revolution occurred as well as the hub of major malls. Malls in the Philippines are part of the culture and Ortigas houses Robinsons Galleria, SM Megamall, Shangri-La Plaza.
There is also The Lopez Museum and Library which houses a private collection of Filipino paintings, personal artifacts, books & maps. There are also a number of hotels such as the EDSA Shangri-La and Richmonde Hotel Ortigas. While still buzzing with activity, people in Ortigas still find time to slow down and relax.
Also read: Pros and Cons of Living in the City: Ortigas
---
Source: DOTr Facebook Page, Ube Express