Pros and Cons of Living in the City: Ortigas
Pros and Cons of Living in the City: Ortigas
Ah, Ortigas Center. Most people think it's 100% a part of Pasig City, but it's really divided amongst Quezon City, Mandaluyong City, and Pasig (it sits on the border of all three cities). It is Metro Manila's second largest business district, and is home to several multinational companies, most notably business process outsourcing centers.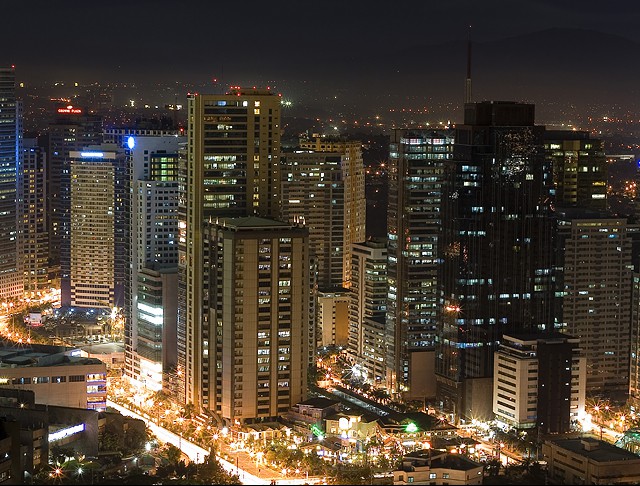 ORTIGAS SKYLINE. Three cities share the business district, yet it still manages to have an identity of its own.
Besides being a hub for businesses, here are a few more reasons to stay in Ortigas:
1. Malls, malls, and more malls. Most Filipinos think of malls whenever Ortigas is mentioned, and with good reason. Its home to SM Megamall, once the country's largest mall, The Podium, Robinson's Galleria, Tiendesitas, and so much more. With so many malls to choose from, dining and shopping options will not be seen as a problem.
2, World-class hotels. Yes, Makati has some of the country's classiest hotels, but Ortigas is not far behind. Marco Polo, Oakwood Premier, and EDSA Shangri-La are just a few of what Ortigas has to offer for those who want to stay in a hotel.
3. Haven for fitness buffs. If you're into fitness, then Ortigas will suit you well. Metrowalk is home to several fitness gyms, while some roads within Ortigas Center are closed off during weekends for those who want to walk, jog, or run.
4. Diverse options for career. Compared to Makati, Ortigas offers a lot more variety in terms of career paths. From media offices to corporate headquarters, you can find it in Ortigas.
5. Schools, churches, and government offices are accessible. Makati may have more businesses, but Ortigas trumps Makati in terms of access. Being in the middle of EDSA, Ortigas residents are no more than 30 minutes away from major schools and universities. There's also no need to go past Ortigas if you're looking for a government office, with SM Megamall having its own government services center. Did we mention it's also a major bus stop, and serviced by two MRT stations (Shaw Boulevard and Ortigas)?
6. Manila's version of Los Angeles. If Makati is similar to New York, then Ortigas is definitely the country's Los Angeles. While still buzzing with activity, people in Ortigas still find time to slow down and relax.
Ortigas sounds like heaven, right? Not quite. There are still disadvantages to living in Ortigas, much like Makati:
1. Traffic gets really bad. And by bad, we mean downright ugly. Watch out for the 15th and 30th day of the month, as well as any major holiday. The myriad of malls may provide you with seemingly unlimited options, but that also means a lot of people go to them during mall-wide sales and specials, turning the streets of Ortigas into a parking lot.
2. Mostly condominium living. Condominiums aren't necessarily bad, but if you want to live within Ortigas, condos are your only option. Residential lots are all but gone within the business district, so options for your own space are limited to high rise buildings. This also translates to
3. High cost of living. Yes, there are options, but living within the city still means prices aren't as budget-friendly, especially when you are keen on having the best.