Locally Made Christmas Gift Ideas for Expats in PH
If you think finding the perfect Christmas gift for an expat is difficult, this blog is going to prove to you otherwise. While expats have probably traveled to many amazing places in the world, they most likely haven't seen the best of the Philippines, what with the thousands of islands this country has.
So, don't sweat it! Just look in your own hometown, because you might just find the best gift for your expat friend or family right at your fingertips. For a start, here are some locally made items that we're sure the expats in your life will love!
Antique home decor from Vigan City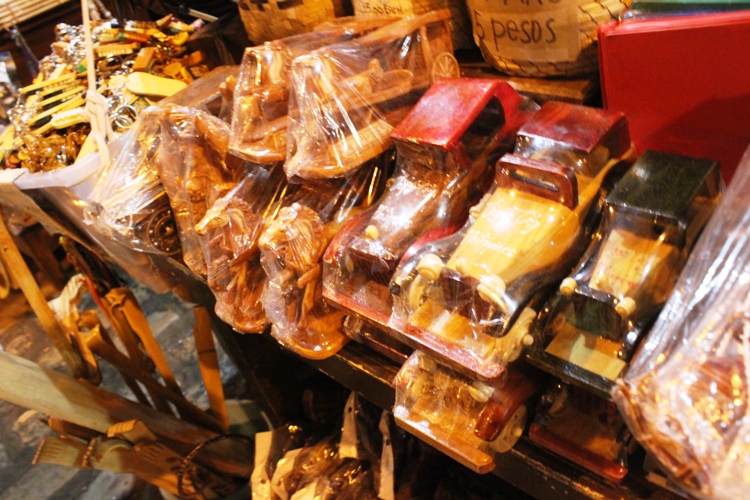 Give an expat something that would remind him not only of you as a thoughtful friend but also of unique Filipino artistry. You can find many useful antique items that are mostly carved out of wood, like wall artworks and pen holders, along Calle Crisologo in Vigan City.
Also read: A Walk through Ancient Times: Calle Crisologo in Vigan City
Colorful vases from Bicol
The pottery produced at the Philippine Ceramic Arts and Crafts Center in Bicol are exquisite and world-class. Not only do these products reflect the persisting local industry in the province but do they also serve as a very colorful adornment to one's home. The artfully painted vases, which come in different sizes, would make a good gift!
Also read: Philippine Ceramic Arts and Crafts Center in Bicol
Hablon and patadyong from Iloilo
IMAGE Camiña Balay nga Bato in Iloilo Facebook page
Hablon is a term both for the traditional process of weaving and the native cloth produced. These fabrics are woven and designed with unique intricate patterns using a handloom weaving machine which entails a lot of manual work. Patadyong meanwhile is a fashionable wear made with hablon fabric that can be used as a shawl or a fashionable wrap-around skirt. You can find many of these, and even witness how they are made, at Camiña Balay nga Bato in Iloilo!
Also read: Camiña Balay nga Bato in Iloilo: Dine like a noble in the Spanish colonial era
Abaca sandals from Liliw, Laguna
Many people travel to Liliw, Laguna just to take home a pair or two from the plethora of shoes and slippers being sold on the streets of this quaint little town. They come in different styles and colors, so you'll definitely find something that your expat friend will like!
Also read: Shoes, food, and keepsakes: Attractions in Liliw
Honeybee products from Tagaytay
Sure, there are already a bunch of cosmetics and beauty products in shopping malls, but the honeybee products from Ilog Maria Honeybee Farm in Tagaytay make a more exclusive gift because they are not easily found in cosmetic retails. Their soap bars are especially therapeutic and relaxing!
Also read: Ilog Maria Honeybee Farm in Tagaytay: Grounded in and Inspired by Nature
Have you found other Filipino made products that expats might like? Share them with us in the comments!
---
Written by Rizelle "Rei" Leaño