Father's Day Gift Ideas in PH this 2017
This Father's Day, it's time to show more love and appreciation to the greatest men in our lives. Check out these gift ideas that you can find in Metro Manila perfect for every kind of Dads out there. They may be a little strict and hot-headed at times, some are even too grumpy or corny most of the time, but we can't deny the fact they will always be the kings of the family. So here are some items which we think they deserve!
BUDGET
LAKAN Extra Premium Lambanog
LAKAN is pure coconut nectar craft distilled with artful precision and refined to perfection. Distilled in the traditional 90 proof potency, LAKAN is surprisingly smooth and subtle and is best served neat. Dubbed as the perfect gift from the Philippines, he'll surely love. LAKAN is available at popular stores such as Rustan's Supermarket, S&R, Duty Free, and Kultura. Lakan Premium Lambanog sells at P3,499.75. For the complete list, please go to www.lakan.com.ph/stores.

Read more about LAKAN here: Lakan Extra Premium Lambanog in PH: A drink fit for royalty
Address: Unit 704, Common Goal Tower Finance St. Madrigal Business Park, Ayala Alabang, Muntinlupa City.
Tel. No.: 02-556-9788
Website: www.lakan.com.ph
List of distributors: www.lakan.com.ph/stores

Easy Care Formal Shirts from Uniqlo 
Upgraded dad's usual office style without breaking the office dress code! Uniqlo's easy care shirts create a sharp and smart-looking silhouette without compromising comfort. The front is clean and the stretch material allows the garment to move according to body movements. There are lots of colors, designs, and textures to choose from! Price starts at Php 990.
Website: www.uniqlo.com
Facebook:www.facebook.com/uniqlo.ph
List of stores: www.uniqlo.com/ph/shop
Hair Makeover at Modern Barbershops

If dad is too busy with his work that he start shrugging his shoulders off to his hairdo, now's the time to give him a hair makeover! Bring him to "cool" barber shops in Manila. A haircuts cost around Php 250-Php 400 only!
Check out this list of modern barbershops in Manila: Cool Barbershops in Manila for the modern man
Cocktail Kits from Bevtools
Allow your dad to make the perfect cocktail with a little help from Bevtools Cocktail Kits! Choose between a Moscow Mule Kit or Old Fashioned Kit and get it for only P3,950.
Website: www.bevtools.com
Facebook: www.facebook.com/bevtools

Wooden phone case by The Kase
Who says tech and nature don't go well? Have your dad's boring phone case replaced by The Kase's wood collection that could perfectly match his ever neutral style. Price starts at P1,500 for their wood collection.
Branches: Glorietta 1/Powerplant Mall/NAIA Terminal 3
Website: www.thekase.com/ph/en/home
Facebook: www.facebook.com/TheKasePH

LUXURY
Mitsubishi Montero Sport GLX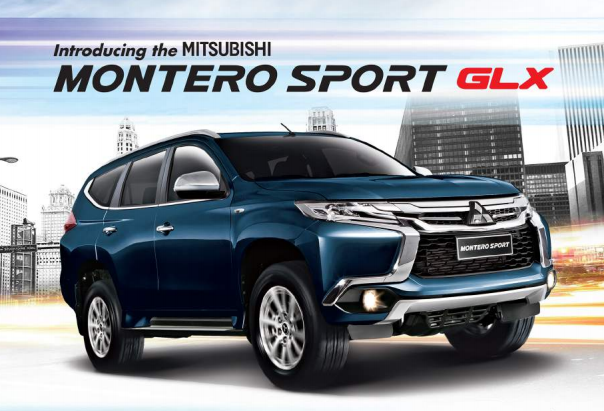 Who says you can give a car as a gift? Ready to shell out some major savings for 'The World's Best Dad'? Maybe you would want to check out Mitsubishi's Montero Sport GLX.
Website: www.mitsubishi-motors.com.ph
Facebook: www.facebook.com/Mitsubishi.Motors.Philippines.Corp
Tel. No: 02-250-8888
Tag Heuer Modular 45 Watch
Who can say no to Tag Heur's Modular 45? It is an all-metal connected watch, water-resistant to 50 meters, has its own GPS, and is enabled for near-field communications (NFC). Made in collaboration with Google and Intel, TAG Heuer took their techniques and attention to even the smallest of details and have put it into the Modular 45. You bet for your dad. You can get the Modular 45 with their prestigious COSC-certified chronograph, the Heuer 02T tourbillion, first made in the 1800s, for US$17,000 or approximately P855,000
Also read: The first of its kind: TAG Heuer launches Modular 45
Website: www.tagheuer.com/
List of branches: store.tagheuer.com/ph
RELAXATION

Overnight stay at Discovery Primea in Makati
Yep, they have an ongoing Father's day promo for all the gents out there. Discovery Primea lets you give the gift of a luxe getaway in the city for your dad. Rates for stays start at Php 8,000 ++. Check out the offers here: Father's Day at Discovery Primea Makati

Read more about Discovery Primea here: Discovery Primea in Makati offers grandeur with a quiet flair
Address: 6749 Ayala Ave, Makati
Tel. No.: 02-955-8888
Facebook: www.facebook.com/DiscoveryPrimeaMakati

Entry Executive Chair from Kokuyo Furniture 
This Japanese furniture brand offers furniture designed in mind based on user's style, habits and practicality. Their executive chairs are the most comfortable yet! Your dad will surely love one of their products called 'Inspine'. This executive chair is designed with the intention of tackling different sitting posture based on the growing trend of using different and multi-devices for work and social purpose, INSPINE looks to provide the ultimate support and comfort for this new era.
Address: Setsuyo Astec Corporation, Unit 5B 5/F Citi Center Building 8741, Paseo De Roxas Street Salcedo Village, Makati
Website: www.kokuyo-furniture.com
Tel. No.: 02-241-6501

Karada Massage
You can never go wrong with giving the gift of wellness. Karada, a comprehensive salon for body and health with a philosophy on preventive care and fundamental care, is Japan's most famous Sentai salon. It is the best place for those who suffer from chronic joint and body pains, unsuccessful dieting, and post-pregnancy body changes. Full body massage starts from Php 545 per 20 minutes.
Read more about Karada here: Karada: Japanese Body Therapeutic Center
Tel. Nos.: Glorietta Makati 02-553-8731; Radissons Makati 02-843-7425; Serendra, BGC 02-832-6716
Website:www.karada.com.ph
Facebook: www.facebook.com/Karada.Philippines

Please note that the availability of these items may vary. You might want to check out their websites or call them first before heading on to stores stated above.