A drink fit for royalty: Lakan Extra Premium Lambanog
Gin, vodka, rum, whiskey, tequila, brandy; these names are what people associate when it comes to spirits. For Filipinos, there's one more that foreigners often haven't heard of nor tried: lambanog. And the best from the Philippines: Lakan Extra Premium Lambanog.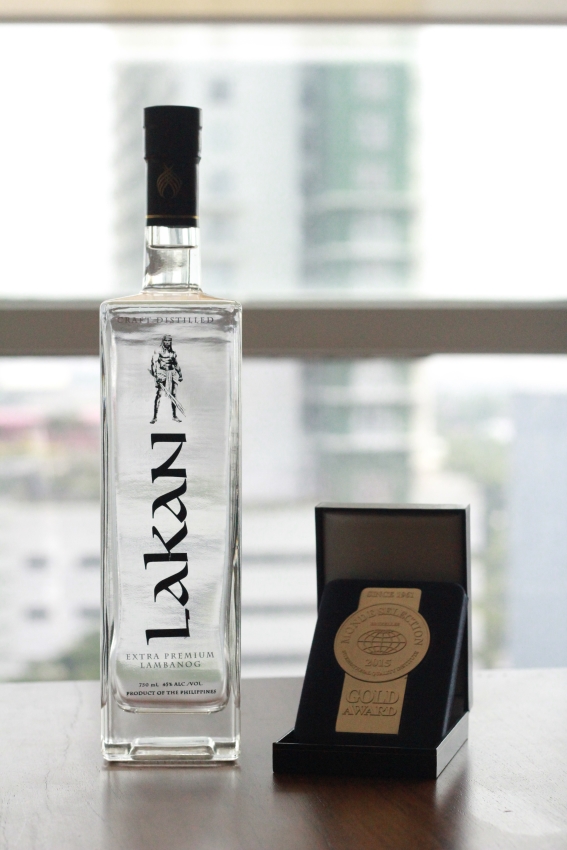 PREMIUM, AWARD-WINNING. Two words that perfectly describe Lakan Extra Premium Lambanog.
Lambanog is a Filipino alcoholic drink often described as coconut wine or coconut vodka, but it's neither. It's a spirit unlike any other, one whose flavor profile is different from the ones you've come to know: "spirit-y but sweet to the nose, with a jam-y fruit and vanilla taste."
Lakan, on the other hand, is a title given to nobility from a time before the Spanish came to the country. It's given to a warrior-ruler, symbolizing strength and character. Put both together and you have the very best of a traditional Filipino spirit: pure and unassuming, fiery and potent.
Lakan Extra Premium Lambanog is the product of Philippine Craft Distillers, Inc. (PDCI) after a decade's worth of research and development. A liquor unique to the Philippines, Lakan is handcrafted by PDCI using a proprietary multi-stage distillation process to come up with the traditional 90-proof potency.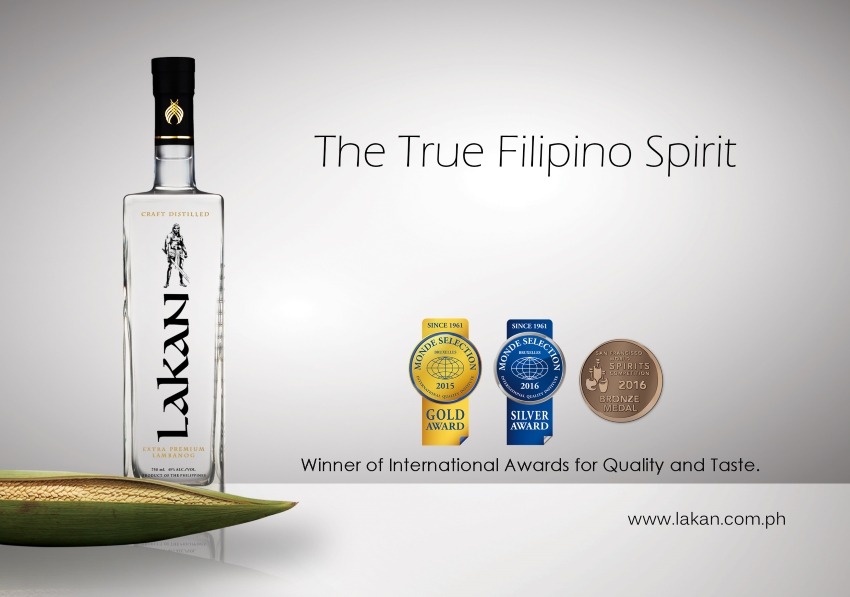 FILIPINO PRIDE AND TRADITION. A multi-awarded spirit, Lakan is definitely a world-class drink.
A true world-class product from the Philippines, it's been honored by Monde Selection with a Gold Award during the 53rd World Selection of Spirits & Liqueurs Category in 2015. Last year, it received a Silver Award from the 54th World Selection of Spirits & Liqueurs, a Bronze Medal at the 16th San Francisco Wines and Spirits Competition 2016, and a Silver Medal at the New York World Wine and Spirits Competition 2016.
Lakan Extra Premium Lambanog is available in Duty Free Philippines, select Kultura Filipino mall stores, and branches of S&R, Wine Depot, and Barcino. For a full list of stores, click here. Suggested retail price is P3,500.
For more information on Lakan Premium Lambanog, please visit www.lakan.com.ph.