Karada: A Japanese Body Therapeutic Center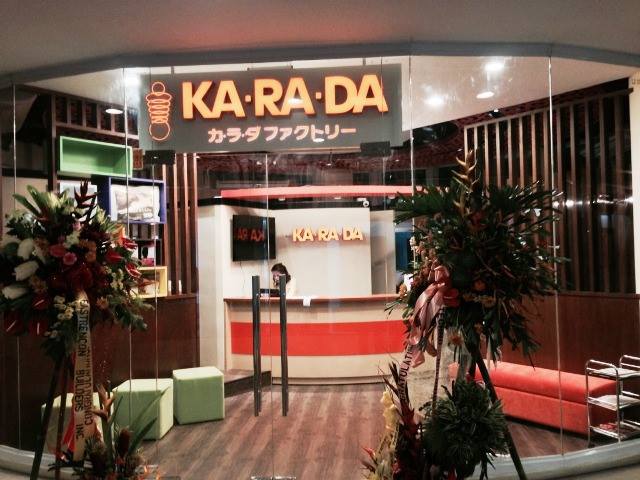 Karada Japanese Body Therapy Center, Serendra branch. Image grabbed from Karada website
Going to massage salon and spas to get rid of your body pains is only a temporary relief. At Karada Japanese Body Therapy Center, they assess and address the source of body problems (pain) to prevent them from occurring again.
Karada Japanese Body Therapy Center is founded by Koyasu Yuki, now with over 140 branches in Japan, including the 8 franchise stores in the Philippines. This wellness center specializes in age-old tradition of restoring the body's inner balance through muscle and bone alignment anchored on ancient Japanese techniques.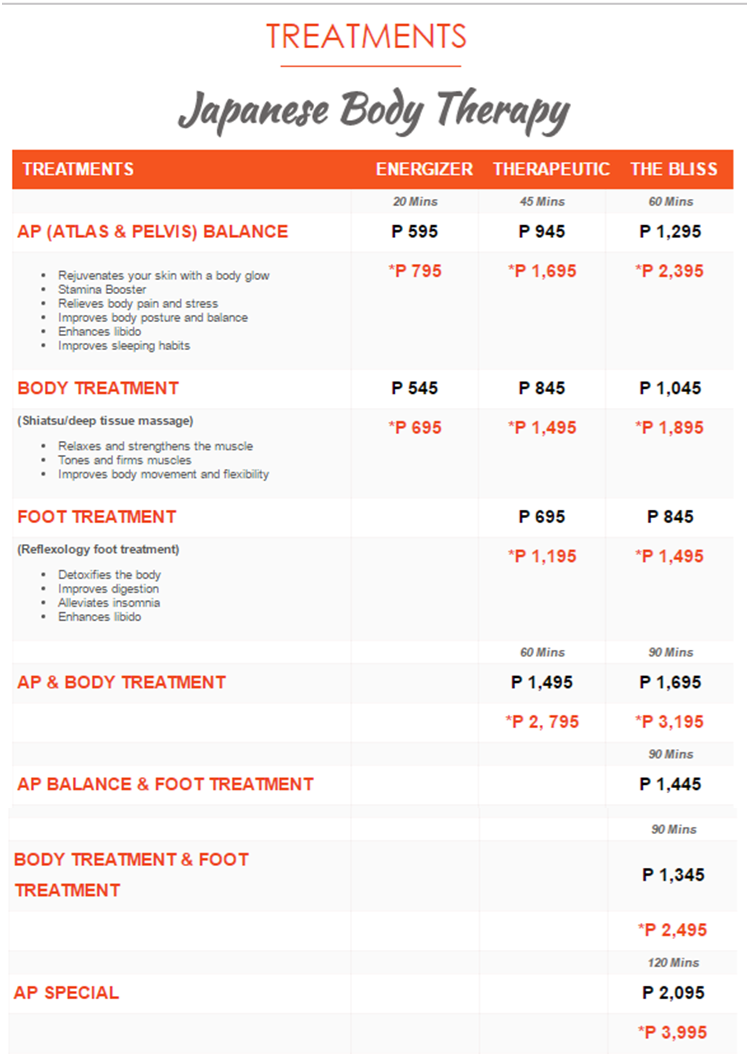 Karada services includes Atlas and Pelvis balance, Body treatment, Foot Treatment, AP and body treament, AP Balance and Foot treatment, Body and Foot treatment, and the AP special
The treatments are applied with the help of a specially trained therapist who first makes an assessment of the client's current condition. They identify the abnormalities such as locked spinal joints, pinched nerves, stiff muscles, and incorrect posture, among others. Afterwards, the specialist recommends the proper treatment from Karada's menu of services that includes Atlas and Pelvis Balance or AP Balance, a choice list of body treatments (BT), and a combination of AP & BT for the full Karada experience.
Unlike any private, silent and dimmed atmosphere of usual massage salons, Karada has an open pace, lively atmosphere and bright setting.
So if you want to be revitalized, visit any Karada Japanese Body Therapy Center near you.
For reservations and to know more about Karada, call any of the eight branches:
Glorietta: 553-8731
Greenbelt Radissons: 843-7425
Serendra: 823-6716
Alabang: 894-1575
Greenhills: 510-8946.
MOA: +639175488872 or +639271377045
Boracay: +632 – 036 2881090
Forbes: +631 801 5062
Website: http://www.karada.com.ph/