Antipodean Coffee Manila: A Cafe Haven in the Bustling City
Coffee has always brought people together, may it be meeting for the first time or catching up after a long time of not seeing each other. We all love our cup of coffee so much that it has become a part of our daily routine.
Tucked in the corners of Makati City is Antipodean Coffee Manila, the brainchild of coffee-ologist, Alun Evans. Located in Ayala's Paseo 111 Building, Antipodean will surely be one of your favorite spots. 
Antipodean, a term used to refer to people from New Zealand and Australia, first opened in 2009 in Jakarta, Indonesia. But prior to the establishment of the cafe, Mr. Evans has already opened a coffee business called Merdeka Coffee in the early 2000s.
Mr. Evans decided to open a cafe in Manila to address the demand of their foreign patrons who are either based in the Philippines or a frequent visitor of the country.
The cafe takes inspiration from the Antipodes, which is most apparent in their interiors. Although, they did add a few Filipino touches here and there. 
The touches of red are inspired by the color of freshly harvested coffee beans, while the color black is from New Zealand's National Rugby team, the All Blacks. The touches of brown, on the other hand, are, of course, from the color of coffee.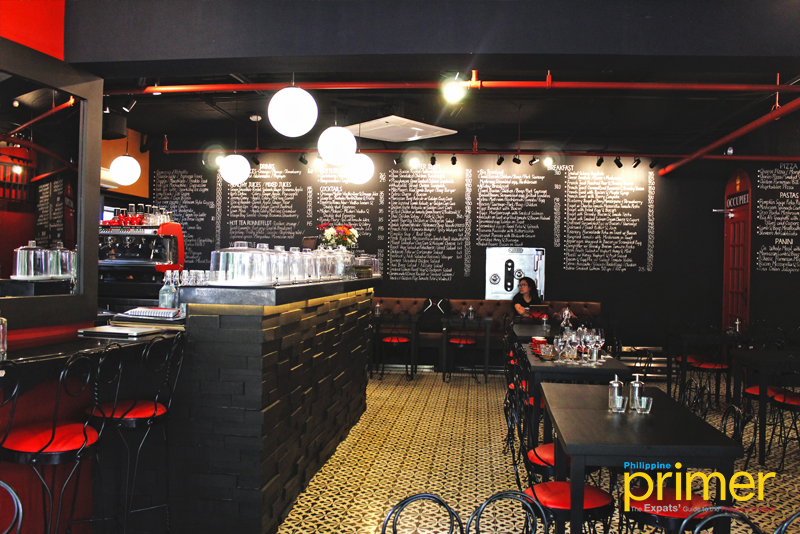 Antipodean roasts their own coffee in-house. They use Merdeka Coffee, which is fair trade coffee they purchase directly from growers in Indonesia. Some of the must-try beverages include their Flat White (Php 150), Cappucino (Php 140), and their Latte (Php 120).
Flat White (Php 150)
Cappuccino (Php 140)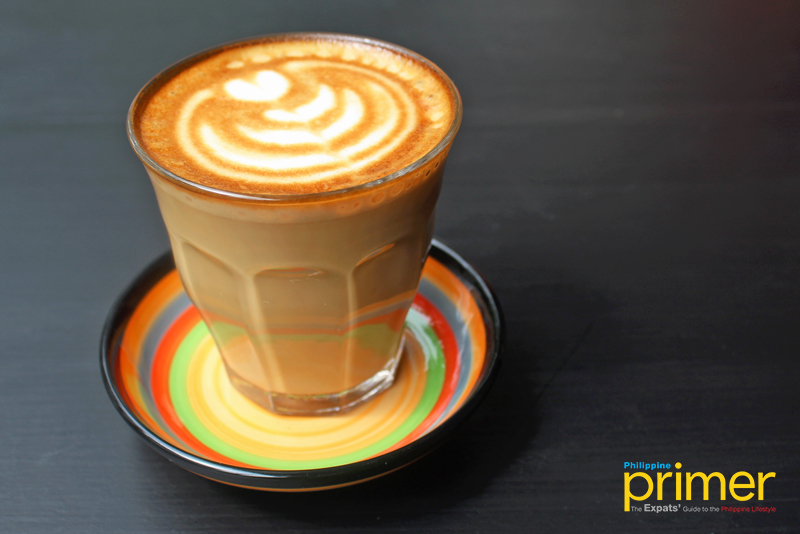 Latte (Php 120)
Antipodean Manila also has a special coffee-based drink called Savasana Coffee, which is a combination of coffee, lemon, and mint. The drink's name came from a pose often used after yoga for relaxation.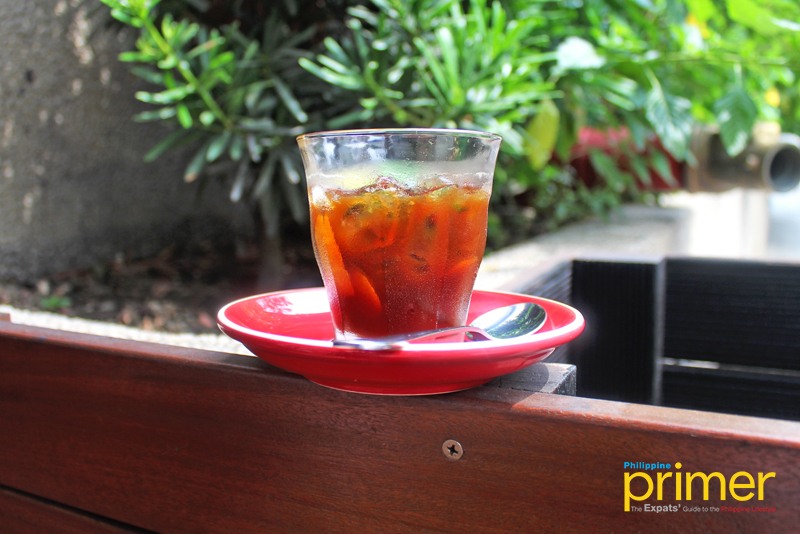 Savasana Coffee
While they do tweak the menu ever so slightly, most of what you'll find at Antipodean Manila is what you can find in their branches overseas. The cafe boasts an extensive food menu that is uniquely Antipodean-style.
Apart from their breakfast menu, they are also known for their After 11 or lunch and dinner menus. They also serve pizzas and pasta!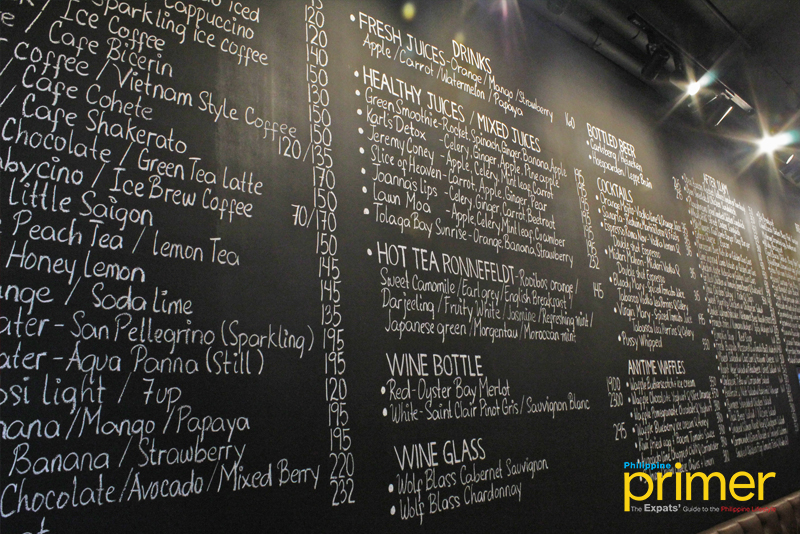 Itching to try what Antipodean Coffee Manila has to offer? Well, you don't have to wait long as the cafe is set to open anytime between February 10 and February 15, 2019!
For more information, you may visit their official website or their official Facebook page. You can also e-mail them at info@antipodeancoffee.com.
---
Written by Feliz Grace Bueno

G/F 111 Paseo de Roxas Building, Paseo de Roxas cor., Legaspi St., Legaspi Village, Makati City

info@antipodeancoffee.com