Choco Latte de Batirol
What better way to warm yourself up than to have a cup of chocolate in this cold weather? There is this premium chocolate spot called Choco Latte de Batirol where you can try the best tasting cup of chocolate when in Baguio.
BAGUIO'S BEST CHOCO. Taste the delectable goodness of this traditionally blended hot cup of chocolate for only P80.
As you enter its nook at Camp John Hay, you will see a garden restaurant kind of place. It seems like a quiet sanctuary designed with natural artifacts and recycled materials which makes this rainforest vibe.
This café is famous as many well-known personalities have come to love their traditionally blended serving of a cup of hot chocolate, which perfectly complements Baguio's cold climate.
ALL NATURAL. Choco Latte de Batirol uses traditional methods to infuse new chocolatey flavors.
What makes this café distinct is that it uses local cacao beans to make a pure chocolate. The whole process of making the chocolate takes a week. Their delicious concoction of chocolate makes up their own signature drink that has a rich aroma with well-balanced sweetness and bitterness. Also, the café offers preservative-free natural hot chocolate. For snack, it goes nicely with the coconut desert Bibingka.
PAIR IT WITH BIBINGKA. Delight on this Filipino desert for only P105.
Choco Latte de Batirol also serves home cooked meals much to the delight of the customers. All their meals are fully satisfying. They offer other snacks you can pair up with your cup of chocolate. If you like your chocolate cold, they also offer cold beverages on their menu.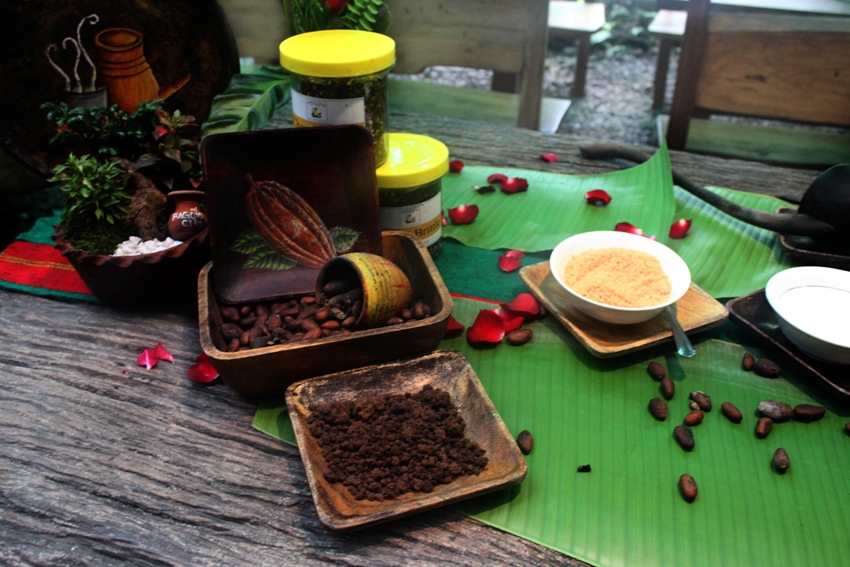 LOVE CHOCOLATE? You'll surely love Choco Latte de Batirol's concoction of your favorite drink.
Enjoy a relaxing dining experience at this garden restaurant nook in Camp John Hay. Taste the chocolate goodness in this haven when you visit Baguio.

Igorot Park, Camp John Hay, Baguio

0917 877 1427 / 0916 375 6510

Monday to Thursday: 9:00 to 8:00pm; Friday: 9:00 to 9:00pm; Saturday and Sunday: 9:00 to 10:00pm