Kiss the Tiramisu in Valero, Makati: A Dessert Shop for Your Sweet Tooth
After opening its doors to the public last October 25, 2017, Kiss the Tiramisu in Makati City has become a must-try restaurant. Kiss the Tiramisu is an ice cream shop that originated in Korea and upon having its very first branch in the Philippines, this dessert shop is now something to look forward to.
As its very first branch in the country, Kiss the Tiramisu is situated in the central business district in Valero Street, Makati City and is owned by a young entrepreneur, Miss Shirley Vy. According to Kiss the Tiramisu's Philippine branch owner, the dessert shop is located in Makati for the reason that there are a number of people working and residing there. "The dessert shop wants to cater to employees, students, and families, and let the shop serve as a witness to the customers' happiest moments," she added.
What makes Kiss the Tiramisu different from other dessert shops is that all the items they use are authentic Korean products. They also use special acrylic goblets in serving their signature products. They aim to provide their customers an experience worthy of being called Korean Quality service with highly skilled staff, courteous service, and sophisticated design for as many people as possible, following the roots of the shop itself.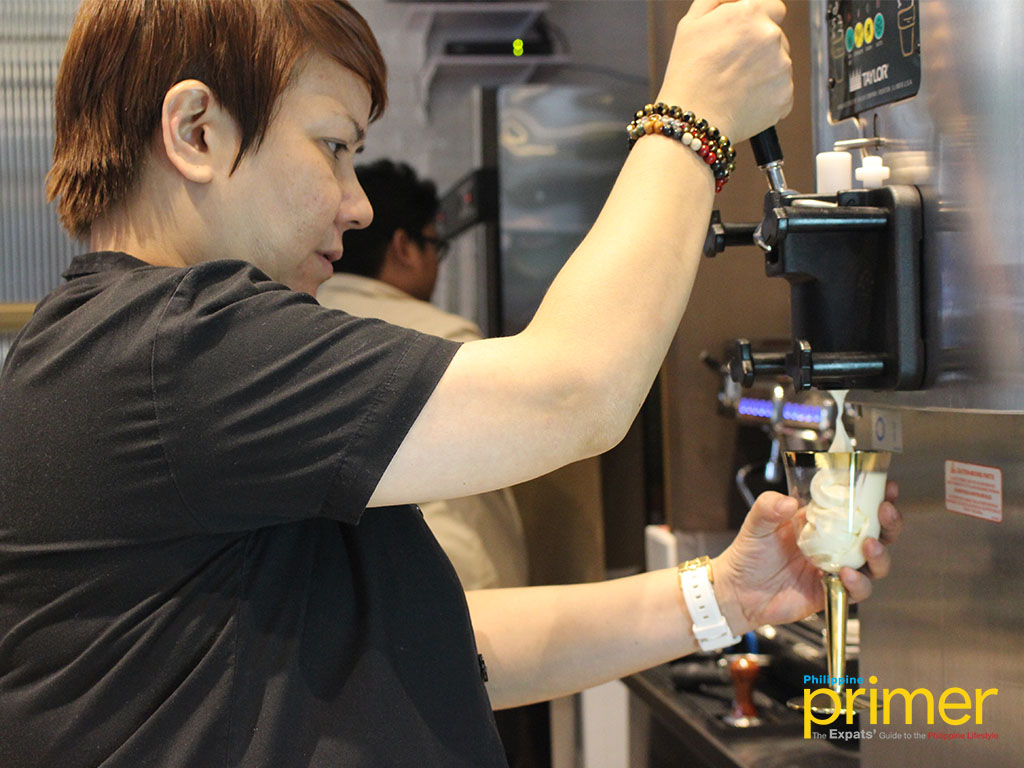 Kiss the Tiramisu became famous for their luxurious soft-serve ice cream, made with luscious mascarpone cheese and pure fresh milk from Korea. Some of their best-sellers include the following:
Matcha Latte' layered with a single shot espresso, matcha and cold milk from Korea. (Php 190)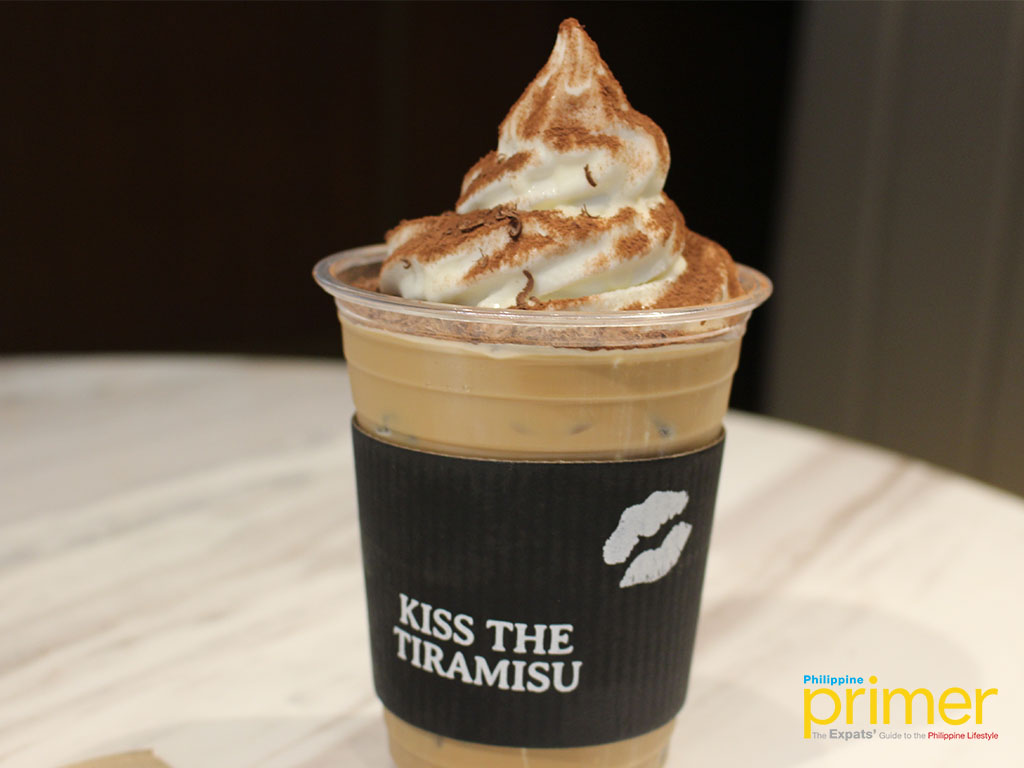 Tiramisu Ice Cream Latte' made with a double shot espresso, cocoa powder and a soft-serve ice cream on top (Php 265)
Midas Touch which is part of their ice cream selection, made with ube cake, mascarpone cheese, barquillos, flan and soft-serve ice cream on top, covered with an edible 24k gold leaf (Php 295)
Kiss the Tiramisu in Makati can accommodate about 20-30 persons. Aside from their clients that are Filipino nationals, they also receive foreign guests that are usually Koreans, Japanese, Europeans or Americans. Their menu is usually good for sharing.
They offer free Wi-fi access and parking space for their guests. Payment can be done through cash. They are open daily from 11:00 AM to 9:00 PM.
What are your thoughts about the Kiss the Tiramisu? Share it with us below!
Also Read: Korea's famous dessert shop, Kiss the Tiramisu opens its first PH branch
---
Written By Patricia Antoinette M. Nacianceno 

Open Daily from 11:00 AM to 9:00 PM