Puerto Princesa: Your Ultimate Guide to the Unrivaled Island of Palawan
Palawan's Puerto Princesa is a journey you shouldn't miss with its charm that lies not only in its thriving city but also with its marvelous nature that somehow remains undisturbed by human architectural creation.
Apart from being home to one of the seven wonders of the world, Puerto Princesa has some of the best-kept tourist destinations you should take note of on your next visit.
Discover what's more to love about Puerto Princesa and join Philippine Primer as we embark on a journey in discovering the charm of its thriving city and the sprawled out nature that takes the center stage.
Going Around Puerto Princesa 
There are a lot of options in going around Puerto Princesa. One of the easiest is by availing a tour package that comes with an itinerary, van service, and environmental fee for a hassle-free tour. We highly recommend Corazon Travel and Tours to be your tour provider.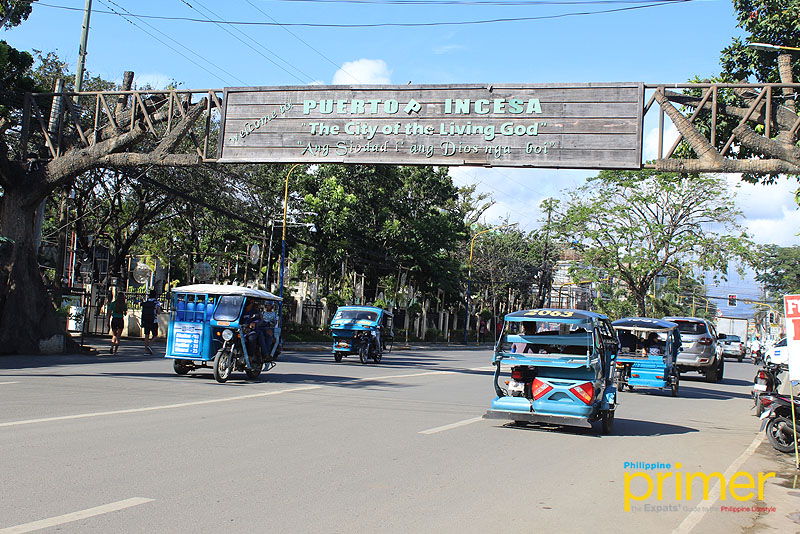 Should you wish to tour the city alone, Puerto Princesa also offers a motorbike rental that typically costs Php 600/day. There are also jeepneys and tricycles going around the national road in the city and rates usually start at Php 10.
DIY Tour
If you are traveling alone or with a small group, tour providers usually offer joiners tour or a coordinated group of people who share the same goal of traveling to a specific place—typical strangers in one group.
Rates on joiners tour vary depending on the activities you booked, but to give you a glimpse, a half-day joiner's city tour of Corazon Travel and Tours usually starts at Php 600/person. 
If you are trying the do-it-yourself tour and want a cheaper tour, there are several tricycle drivers in town that offer a half-day city tour. Rates and itineraries are as follows: 
Regular City Tour (Tricycles):
4-hour tour – Php 700
Additional hours – Php 150
Spots included:
Crocodile Farm
Baker's Hill
Mitra's Ranch
Butterfly Garden
Immaculate Conception Cathedral
Apart from the city and the thriving marine life, one among the spots you shouldn't miss at Puerto Princesa are their west-coast beaches. While the beaches aren't usually included in packaged tours, you can visit these undisturbed beaches by renting a motorbike in town. There are also several tour providers who offer west coast beach tours through rented vans.
Also read: Puerto Princesa's West Coast Beaches: 3 Must-Visit Pristine and Undisturbed Beaches
Going Around the Islands of Puerto Princesa
Going around the islands of Puerto Princesa or also known as island hopping isn't much of a hassle if you have a tour provider that can fix and plan everything ahead. For Corazon Travel and Tours, an Underground River tour usually costs Php 2,000/person, while Honda Bay is Php 1,500/person, and Firefly Watching is Php 1,400/person.
But should you wish to do a budget-friendly and DIY island hopping tour, you must take note that all visitors who will be availing the Honda Bay Island Tours and Underground River Tours are required to pay the necessary environmental fees:
Honda Bay Environmental Fee – Php 155/person

Underground River Environmental Fee – Php 150/person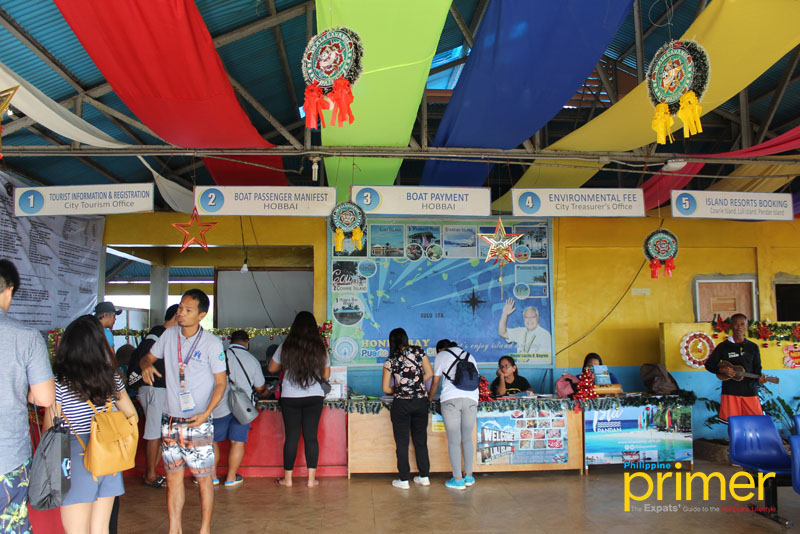 There are also separate fees for the Honda Bay Island Hopping which you can pay at the wharf along with the environmental fees. Entrance fees for the islands are as follows:
Starfish Island – Php 50/person
Pambato Reef – Php 100/person
Luli Island – Php 70/person
Cowrie Island – Php 100/person.
Also read: Activities in Puerto Princesa, Palawan That You Should Definitely Try on Your Visit
Apart from the entrance and environmental fees, you also need to pay for boats. Small boats usually cost Php 1300 while bigger boats that can accommodate up to 20 people usually costs Php 1500. 
Since Puerto Princesa's islands are protected islands, it is strictly prohibited to gather and collect anything you find on the island. Those who are doing the Honda Bay Island Tours and Underground River tours should also prepare the following for a hassle-free trip:
Aqua shoes – You can rent aqua shoes before going to the wharf. Shoes usually cost Php 150/person

Waterproof bags/pouches 

Snorkeling masks – Php 150

Full face snorkel -Php 250

Towels and sunscreen
Where to Stay
There is nothing like spending and getting your money's worth especially when you are trying the find the best place for your much-needed break.
Just 15 minutes away from the airport is our recommended hotel located along a mangrove-dotted coastline. Princesa Garden Island Resort and Spa is where guests can watch the tantalizing sunrise and enjoy other activities such as movie nights, kayaking, and paddleboard all within the resort property!
Also read: Princesa Garden Island Resort and Spa in Puerto Princesa, Palawan is The Break You Deserve
Princesa Garden Island Resort and Spa is a vast 4-hectare resort property, housing 78 bedrooms of different categories and designs that fit any kind of travelers—not one offering anything less than luxury and comfort.
Perhaps the most romantic and exclusive choice of accommodation is the Water Villa, a 90-sqm cabana-style villa built over water and directly facing the sea. The villa has floor-to-ceiling windows that let you see through to the outside whether you are lounging on the couch or lying in bed.
Also read: 8 Recommended Accommodations in Puerto Princesa For a Sojourn in Nature
Where to Go 
Honda Bay is a must in every traveler's itinerary or bucket list when in Puerto Princesa, Palawan. It is a protected area with about 16 islands, only five of which—plus one reef—are open to tourists.
Among the islands that you can visit are Starfish Island, Pambato Reef, Luli Island, and Cowrie Island.
Also read: Guide to Honda Bay Tour in Puerto Princesa, Palawan
Another next big thing to check out is Kitu-Kito D'Makarios, or more popularly known simply as Kitu-Kito, this firefly watching destination is a virgin mangrove area home to countless fireflies that sparkle at night. The river is also connected to Honda Bay.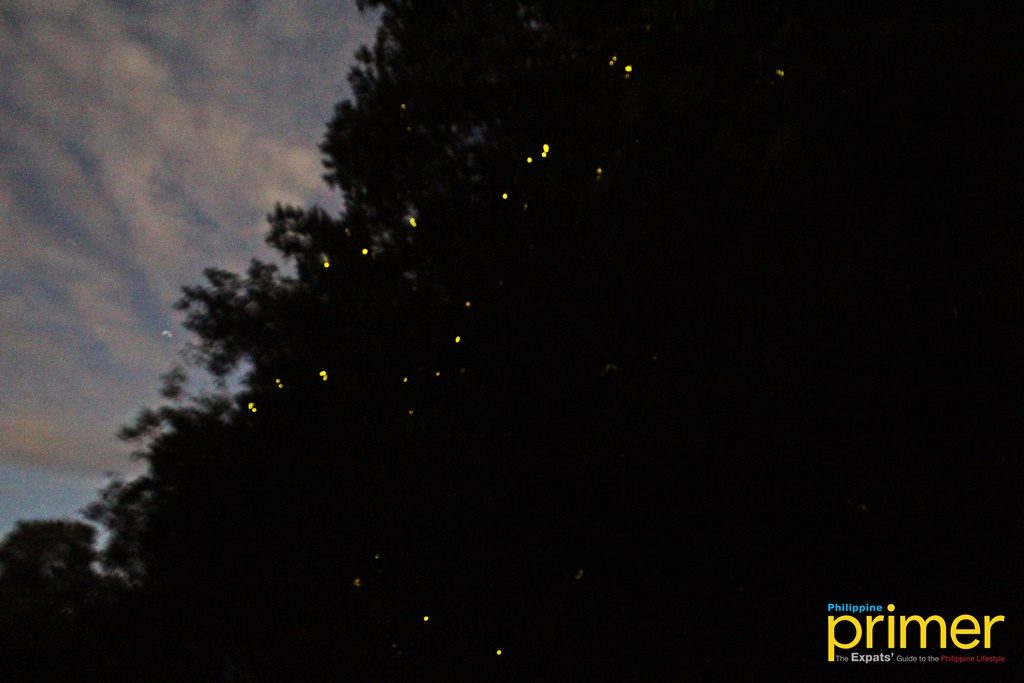 Also read: Kitu-Kito D'Makarios Firefly Watching in Puerto Princesa, Palawan
Of course, what's a trip to Puerto Princesa without visiting the Puerto Princesa Subterranean River National Park, also known as the Puerto Princesa Underground River.
It is a UNESCO World Heritage Site since 1999. In 2012, it was accepted into the 7 Wonders of Nature for its unexplored cave systems.
Also read: Explore the Underground River in Puerto Princesa, A Wonder of Nature
Just nearby Underground River is another stop to channel the inner adventurer in you. Ugong Rock refers to the humongous limestone formation that stands tall in the town of Tagabinet in Puerto Princesa, Palawan.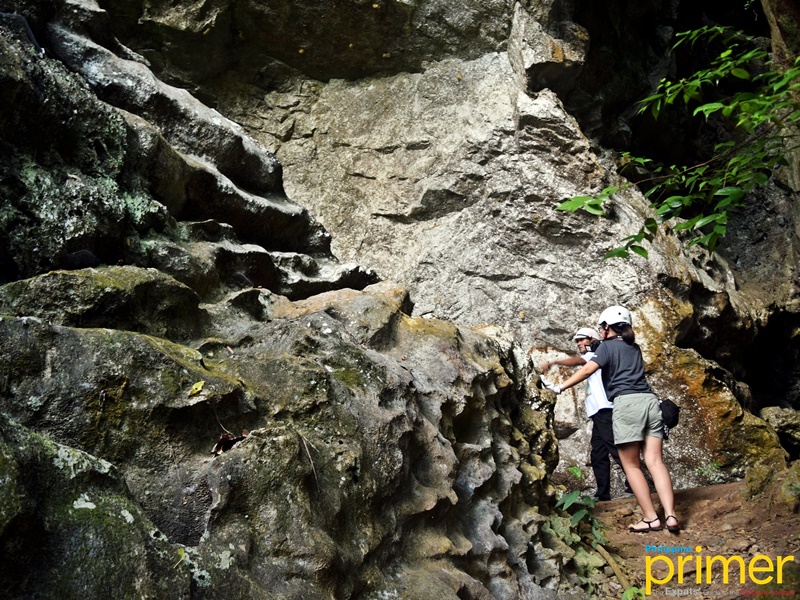 The forefront activities it offers are caving or spelunking (Php 200/head) and zip-lining.
Also read: Ugong Rock Adventures in Puerto Princesa Mixes Calm and Exhilaration Upon Its Climb and Trip Down
Last and definitely not the least is the extraordinary expanse of pristine, uncrowded beaches and azure waters of Puerto Princesa, the West Coast Beaches with three majestic beach destinations such as Talaudyong, Nagtabon, and Sabang Beach.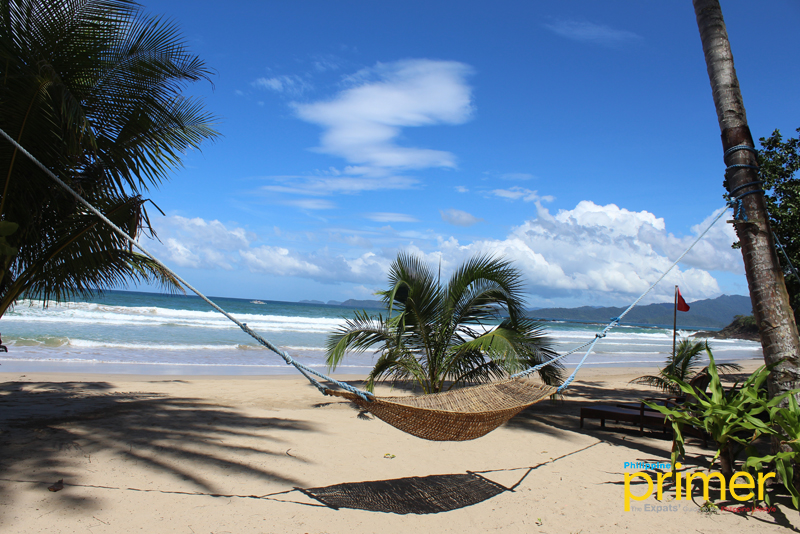 Corazon Travel and Tours
What's more to love about Puerto Princesa is that there are endless discoveries you can experience here. You just have to plan the perfect trip and find the best tour provider that will help you make the best and unforgettable trip. Thankfully, Corazon Travel and Tours is here to make your journey to the hassle-free.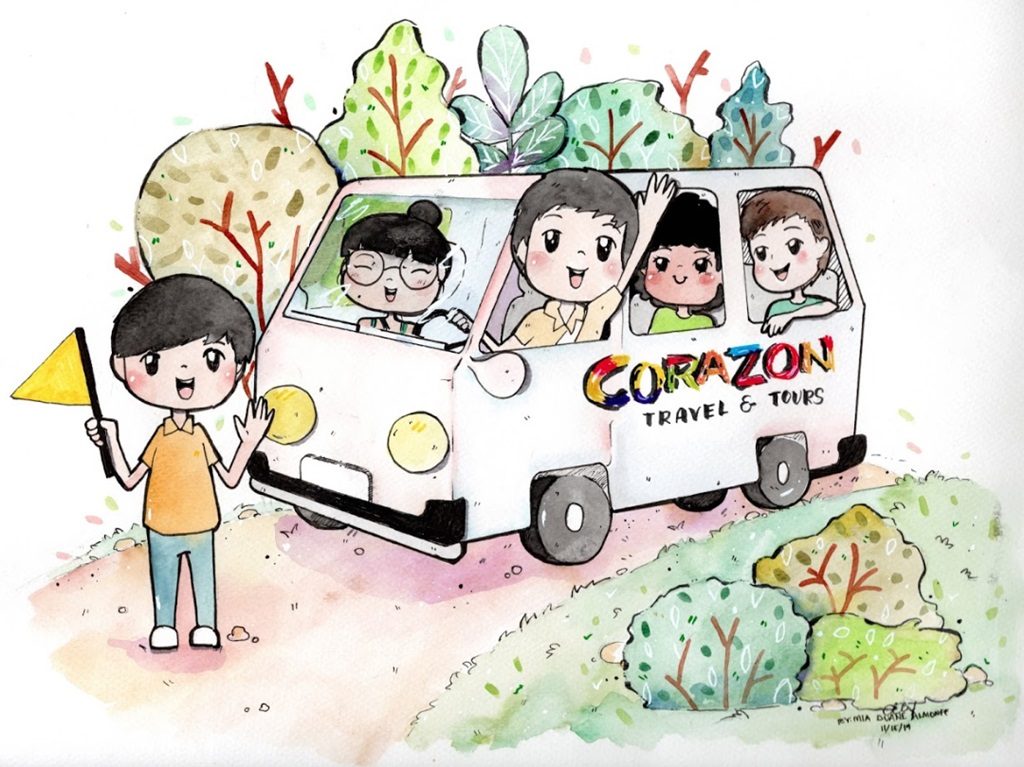 Corazon Travel and Tours is a duly-licensed travel and tour operator based in Puerto Princesa Palawan. They currently offer quality and affordable tour and activity packages in Puerto Princesa, El Nido, and Coron, Palawan.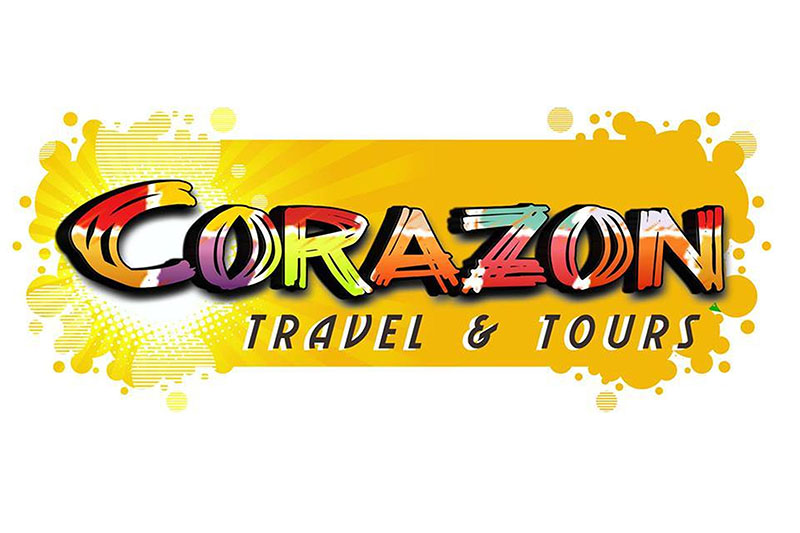 As their physical office is located in Puerto Princesa, they have a network of partners and suppliers who provide services on their behalf at the different parts of Palawan. 
Corazon Travel and Tours was named the Top Performing Travel and Tour Agency in Puerto Princesa in 2017 and is a recipient of the Tripadvisor Certificate of Excellence Winner for two consecutive years now. 
General Information
Address: G/F, PC Arcade Building, Junction 1, Brgy. San Miguel, Puerto Princesa City, Palawan
Contact numbers:
• 0998-970-8790 (Smart)
• 0977-843-3339 (Globe)
• 0927-685-5534 (Globe)
• (048) 433-0508 (PLDT)
Emails:
• travelwithcorazon@gmail.com
• corazontravelandtours@gmail.com
• corazontravelandtours@yahoo.com
Website: corazontravelandtours.com
Facebook: facebook.com/corazontravelph
---
This first appeared in Philippine Primer's Japanese and English Magazine February 2020 issue.
Written by Denisse Tenorio