Guide to Honda Bay Tour in Puerto Princesa, Palawan
Honda Bay is a must in every traveler's itinerary or bucket list when in Puerto Princesa, Palawan. It is a protected area with about 16 islands, only five of which—plus one reef—are open to tourists.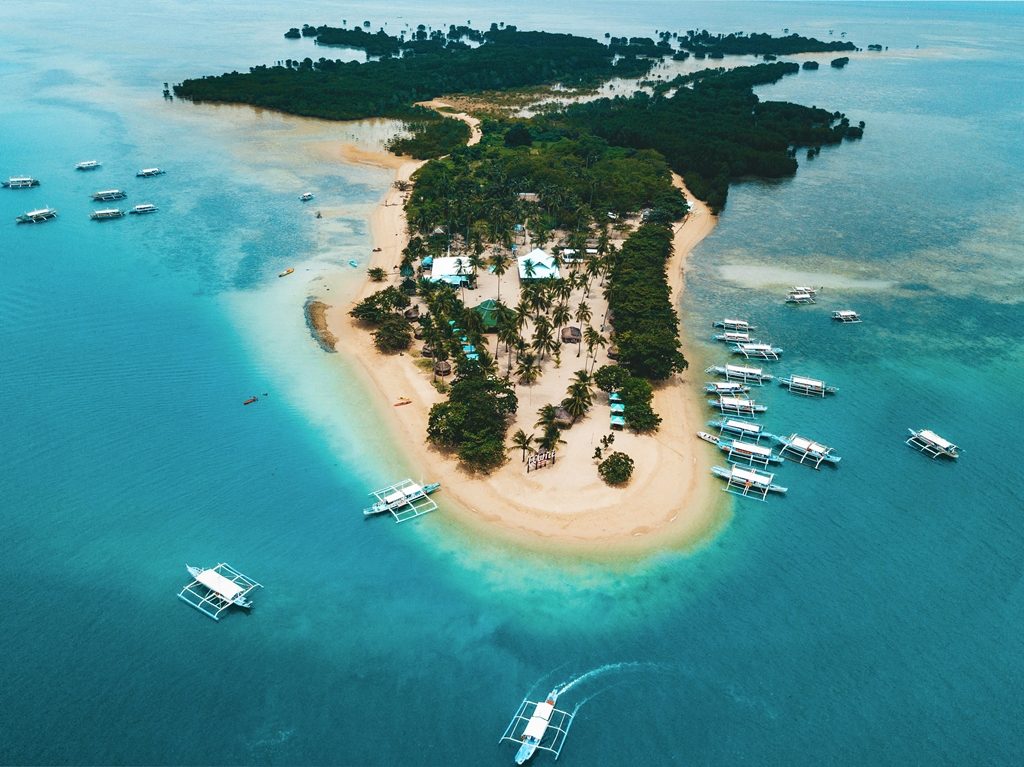 Cowrie — just one of the many islands in Honda Bay. /IMAGE Courtesy of Corazon Travel and Tours
The name of "Honda Bay" was derived from the Spanish term "unda de agua," which means deep water. The whole bay is rich not only in aquatic life but also in terrestrial ecosystems.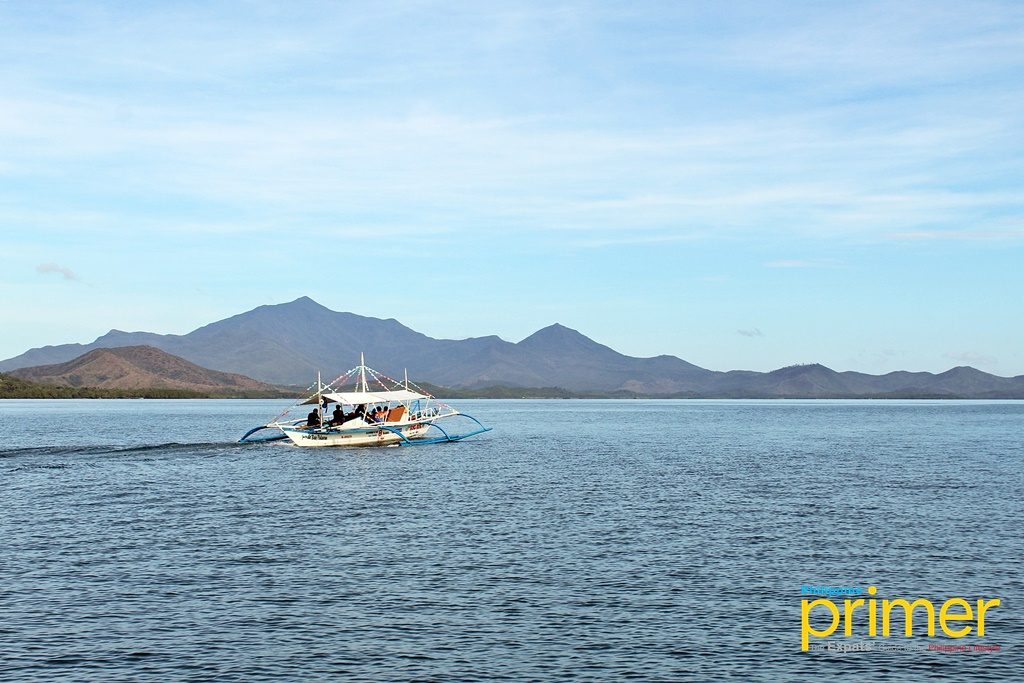 It is possible to do a DIY of Honda Bay Island Hopping. However, if you want to bypass the queues and the waiting game, it is ideal to opt for a private tour.
Here's all you need to know about Honda Bay island hopping tour in Puerto Princesa.
Honda Bay Island Hopping Tour
Preparation

The tour usually starts from 7 a.m. (pick-up from the hotel) and ends at 2 p.m. (return to the wharf).
If you want better chances of avoiding big crowds, set your departure the earliest time possible or set it later than usual. If you choose to start later, however, you might risk not enjoying each location to the fullest since you would be chasing time.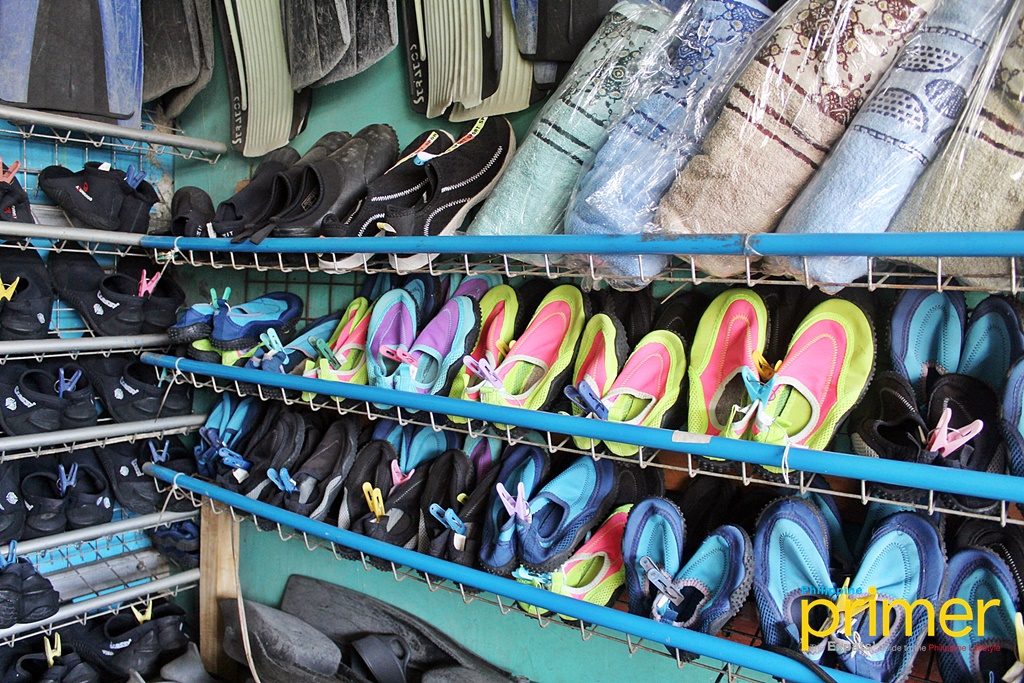 Before the tour, be sure to have the appropriate gear and apparel ready:
Swimming attire (for the enjoyment of swimming and snorkeling activities)
Aqua shoes* (highly advisable as some beaches are rocky)
Snorkel mask*
Swim fins (optional)*
Waterproof case for smartphone and other small valuables
Towels*
Eco-friendly and reef-safe sunscreen!
*Aqua shoes, snorkel masks, swim fins, and towels can be rented. Depending on where you stay, towels may also be borrowed from your hotel.
Registration
The tour begins at Honda Bay Wharf where you have to register and pay the environmental fee before boarding your boat.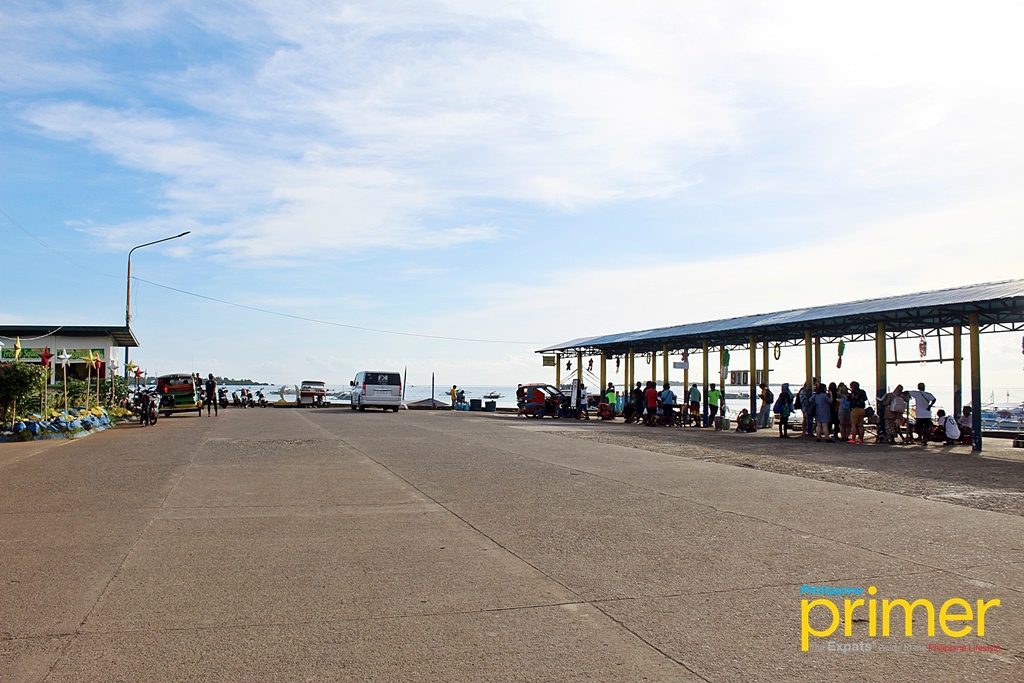 Honda Bay Wharf
The advantage of having a booked tour is that you just have to sit tight and wait for your tour guide to handle the registration and payment of fees.
Visitor regulations
The maximum allowable number of spots in one tour is three. The only attractions that are open to tourists are Cowrie Island, Luli Island, Starfish Island, Pandan Island, Arrecife Island (Dos Palmas Resort), and Pambato Reef. Pandan and Dos Palmas are both private islands and, therefore, are open only to private guests.
Each island (except Pandan and Arrecife), as well as Pambato Reef, has a corresponding entrance fee ranging from P50 to P100. The fees are included in the tour package and will be settled by your tour guide upon arrival.
Honda Bay Islands
Starfish Island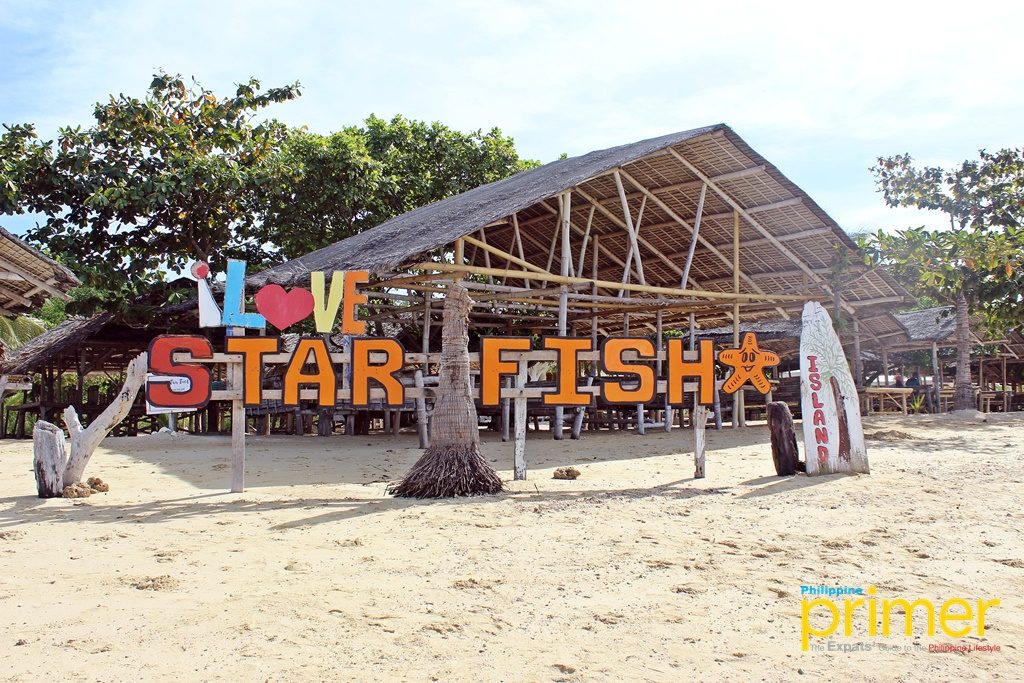 This island got its name from the numerous huge starfishes that inhabit its shores. It also has a sandbar that's around 600 meters long.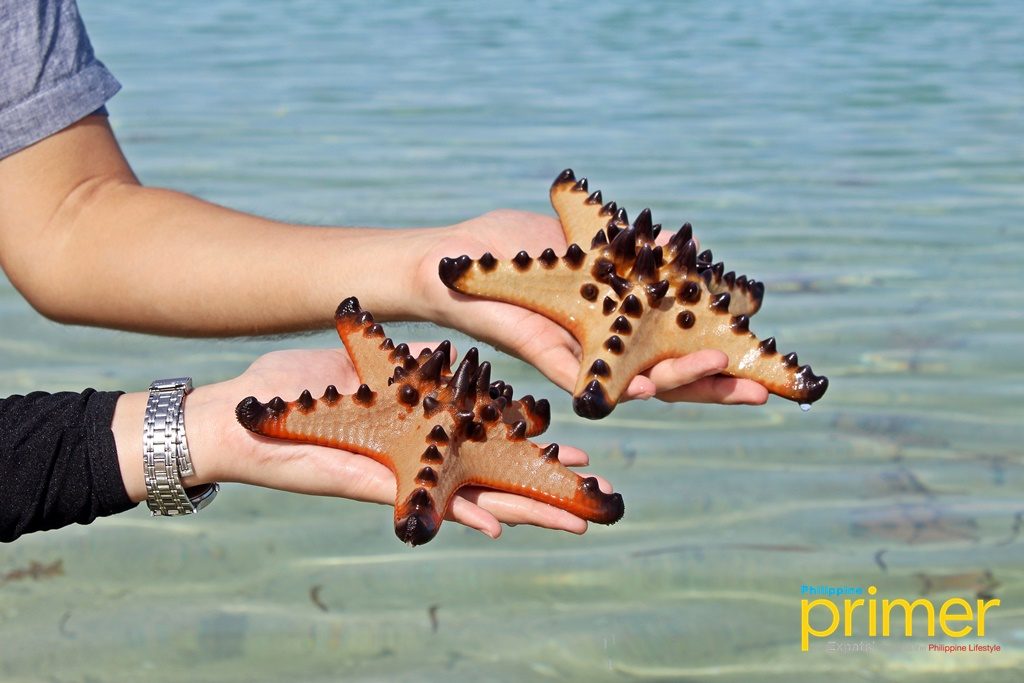 There is a designated area for swimming and feeding the fish, which is usually where the crowds are.
Activities: snorkeling, fish feeding (bread provided), picture-taking with the starfishes
Facilities: cottages for rent, dressing area, restrooms, smoking area
Luli Island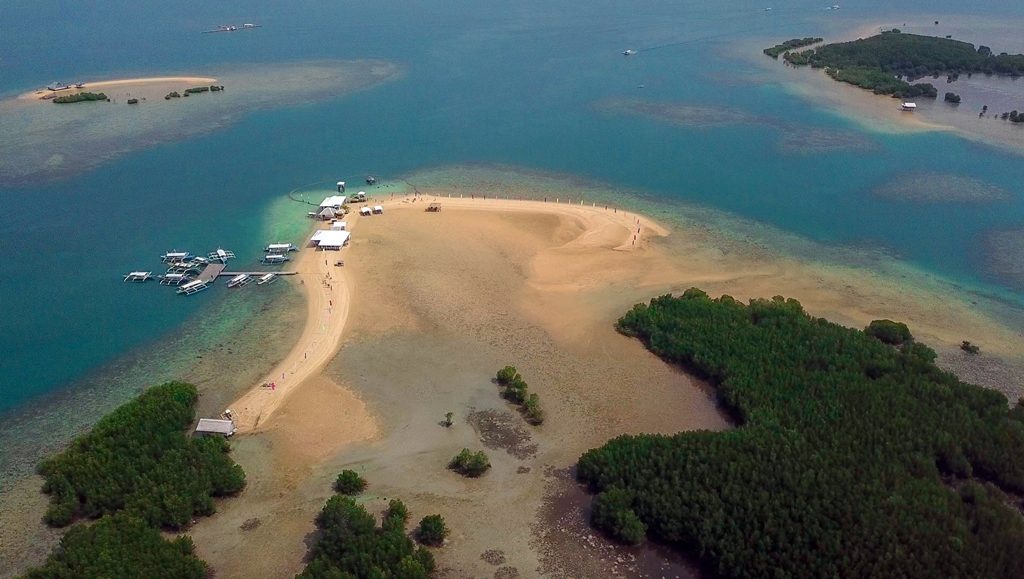 IMAGE Courtesy of Corazon Travel and Tours
Luli Island is a mangrove island with a sandbar where the docking area and tourist facilities are located. The name, Luli, is said to have come from the Filipino term, "lulubog-lilitaw" (to disappear and appear)—because the sandbar gets submerged during high tide and re-emerges when the tide falls. That is also why the island is also known as Vanishing Island.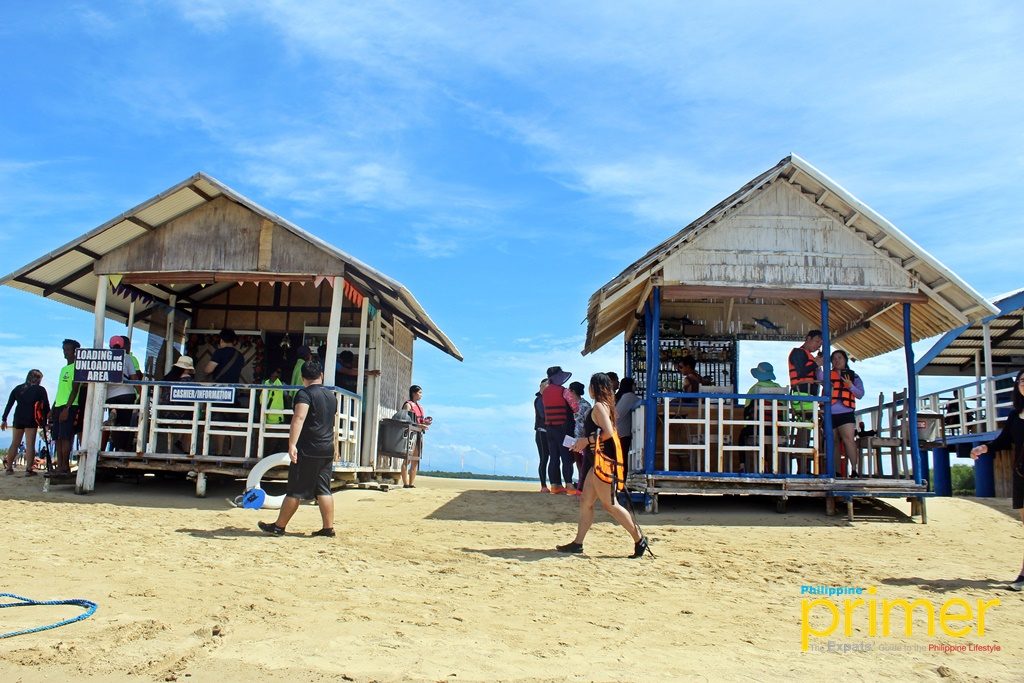 Luli is a touristy place and can get really crowded especially in the swimming area. There is a low diving/jumping board to add a bit of excitement to swimming. Next to the swimming area is a picture-taking spot where tourists can do trick shots, overseen by a local who can take your photos for you (you may be expected to give a tip or donation).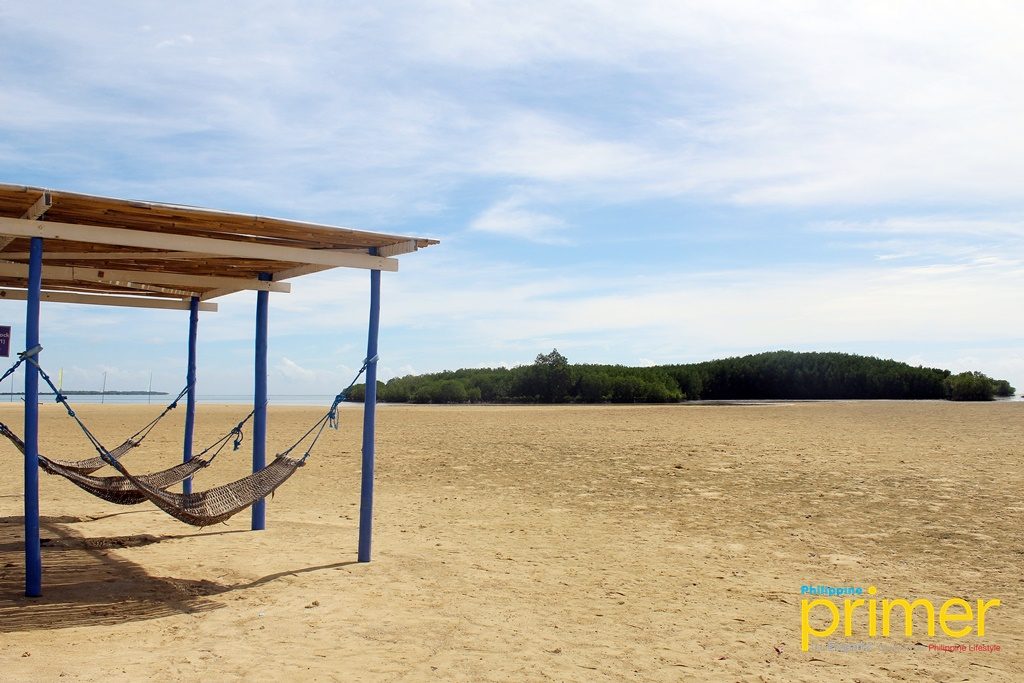 If you walk further to the eastern end of the sandbar, you may achieve some peace and quiet.
Activities: swimming, snorkeling, picture-taking, jet ski rental, banana boat
Facilities: restaurant, bar, restrooms, hammocks, cottages (limited availability)
Pambato Reef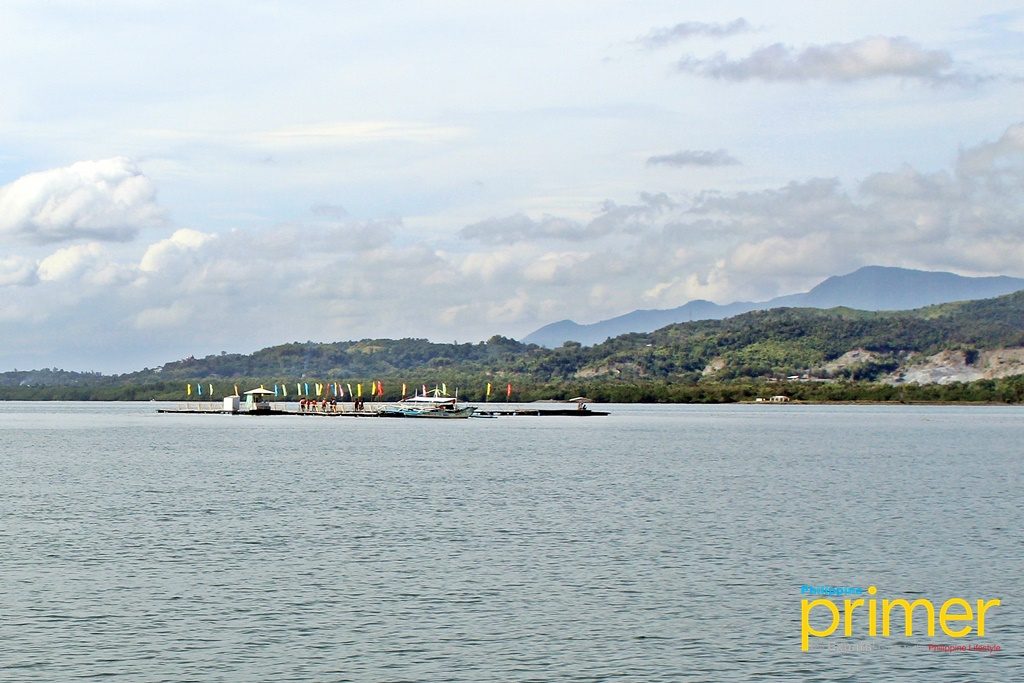 A floating platform serves as the jump-off for snorkeling at the reef. There is no island here, so you'll know you're approaching Pambato Reef when you see the wooden platform marked by colorful flags.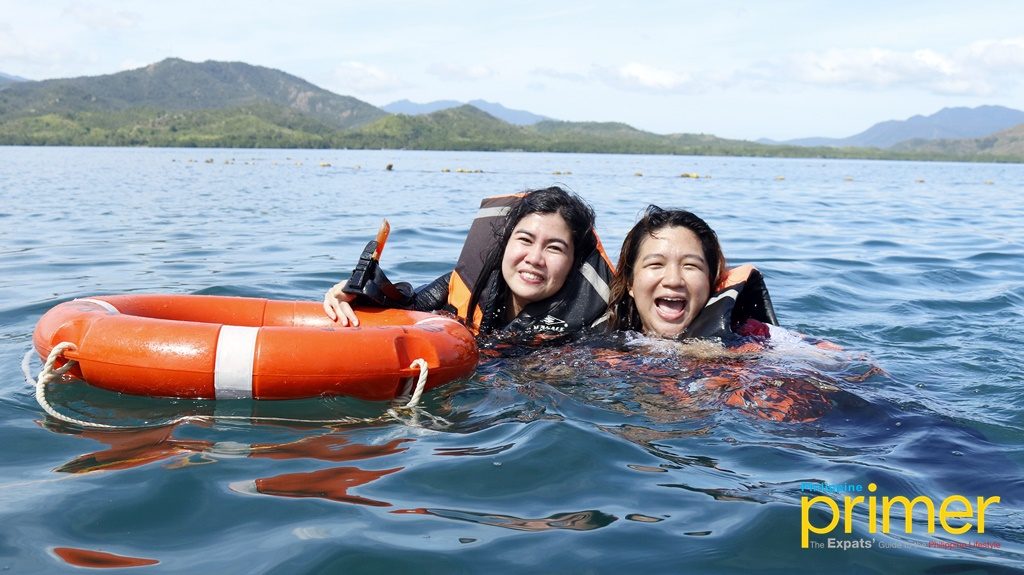 Since it is a marine sanctuary, there is only a designated area for snorkeling, and visitors are required to wear a life vest to prevent the corals from being stepped on. Underwater you can find different kinds, sizes, and colors of fish swimming among the corals. You may feed the fish with bread to get them to go close to you. You may get bitten by fish while feeding—but it's only a tickle!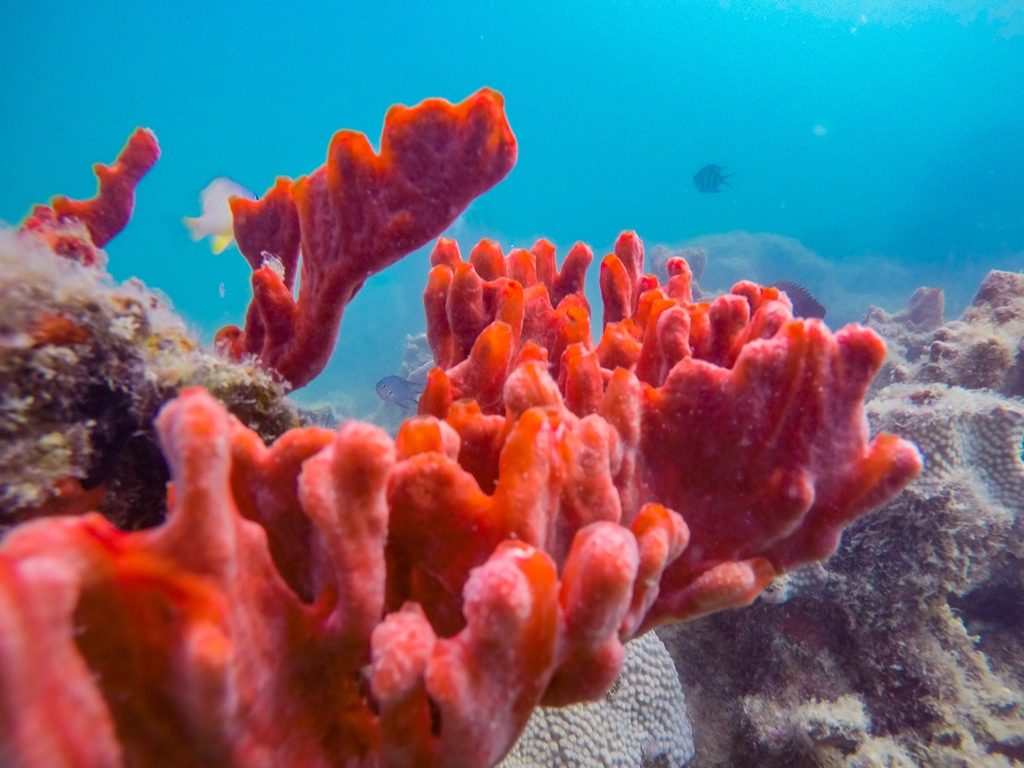 IMAGE Courtesy of Corazon Travel and Tours
Aside from the fish, you can also find giant clams. Be careful not to touch them as the shells react and close rather quickly.
Activities: swimming, snorkeling
Cowrie Island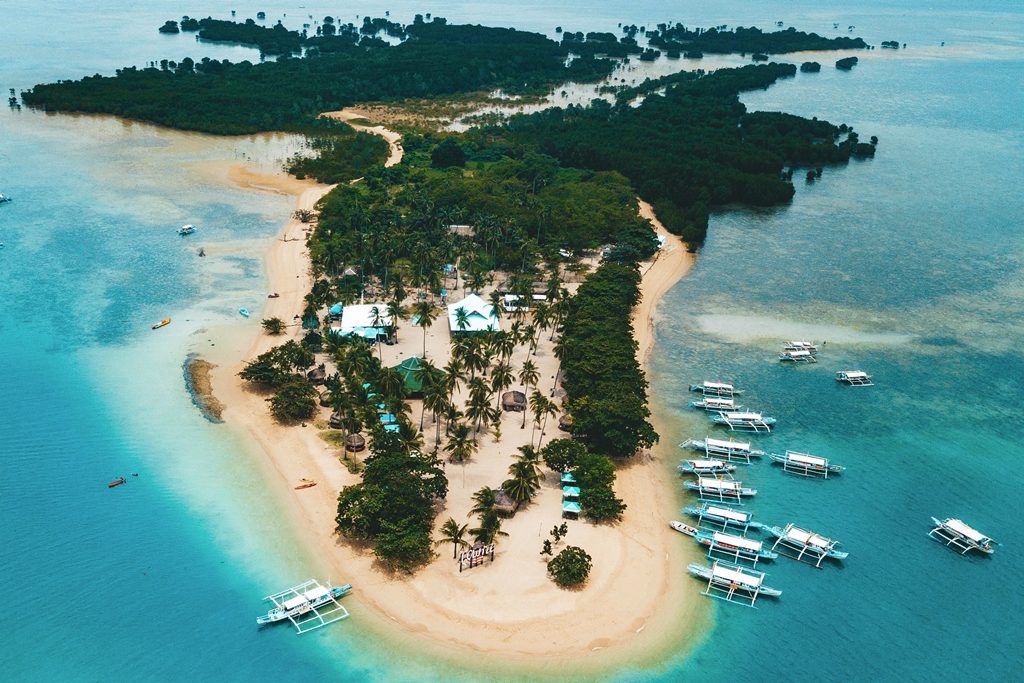 IMAGE Courtesy of Corazon Travel and Tours
Aside from Luli Island, Cowrie Island is another tourist hub where there are large throngs of tourists. Tour groups usually have lunch here as there is a big restaurant that serves buffet-style Filipino food (P300/person; included in the tour).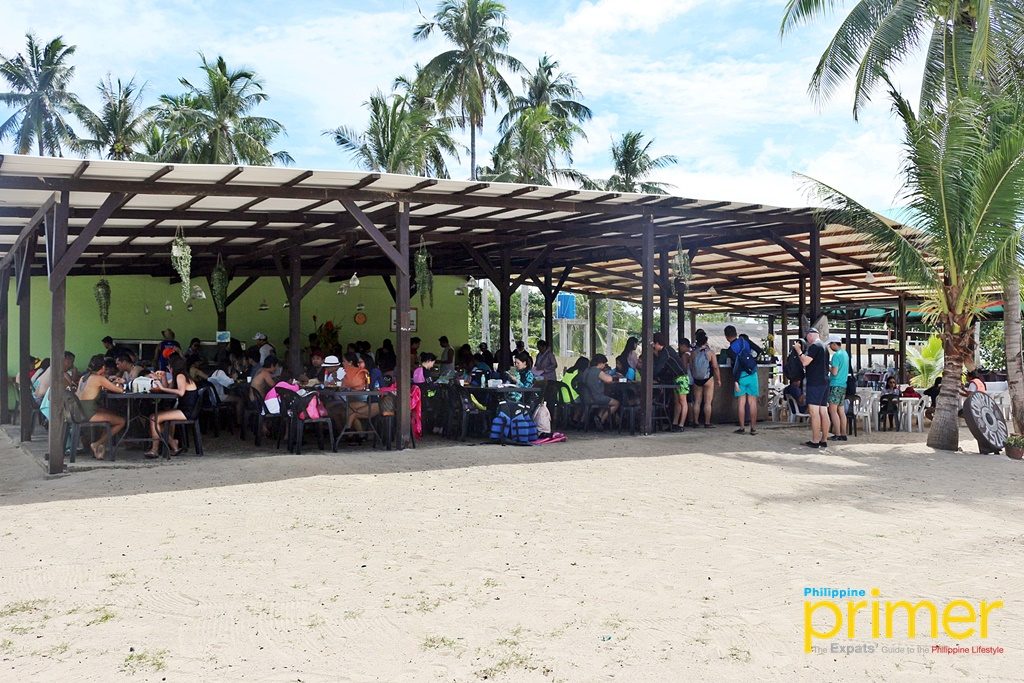 Among the islands in Honda Bay, Cowrie is the most commercialized, with facilities such as an open-air massage area, a bar separate from the restaurant, and a pavilion for events and team buildings.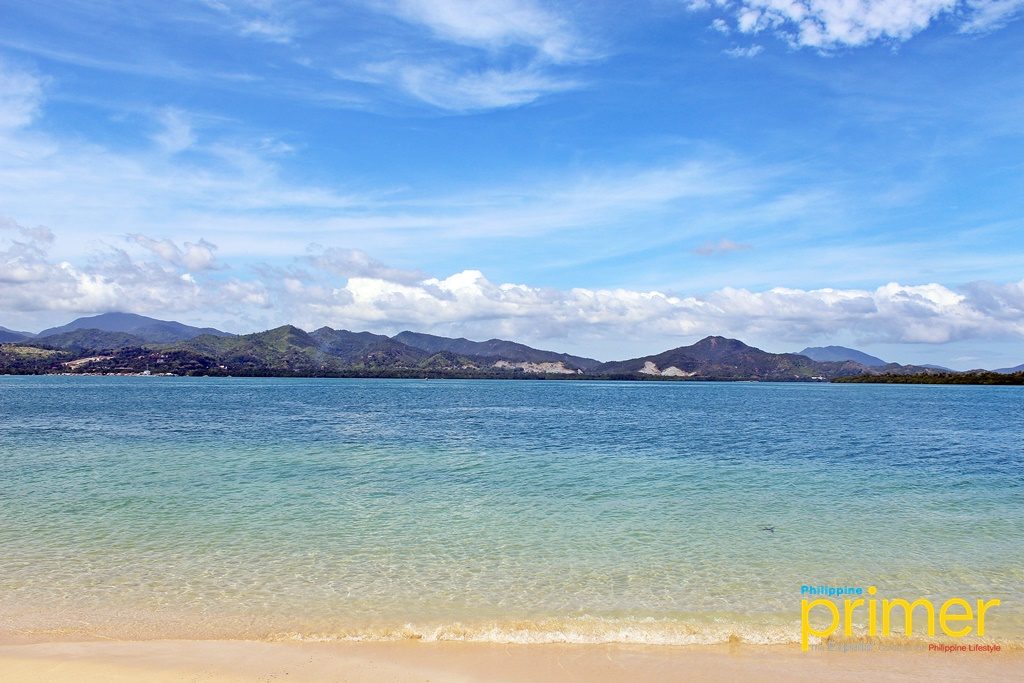 Just like the other islands, there is only a designated swimming area. However, you can enjoy walking on fine, cream-colored sand anywhere on the beach.
Activities: swimming, jet ski rental, kayak rental, banana boat
Facilities: buffet-style restaurant, bar, massage area, henna tattoo, cottages for rent, pavilion, shower area, restrooms
More tips to keep in mind
All of the islands have designated swimming areas so be mindful of them.
Be dressed for the occasion—wear proper swimming attire so you can enjoy the waters of Honda Bay. Don't worry, there are changing rooms with toilets and shower at the wharf.
Help preserve the underwater landscape; be careful to not step on the corals when swimming or snorkeling.
To avoid the big crowds, you can leave extremely early or late: if you leave early, you'll get ahead of the crowds; and if you depart later than the others, you may find that the crowds have subsided in the afternoon. However, if you start your tour late, you may have a shorter time to enjoy each location.
Bring extra cash (and put it in a waterproof case) for activities and extra snacks. Jetski, kayak, and banana boat fees are not included in the tour.
Worth Your Trust: Corazon Travel and Tours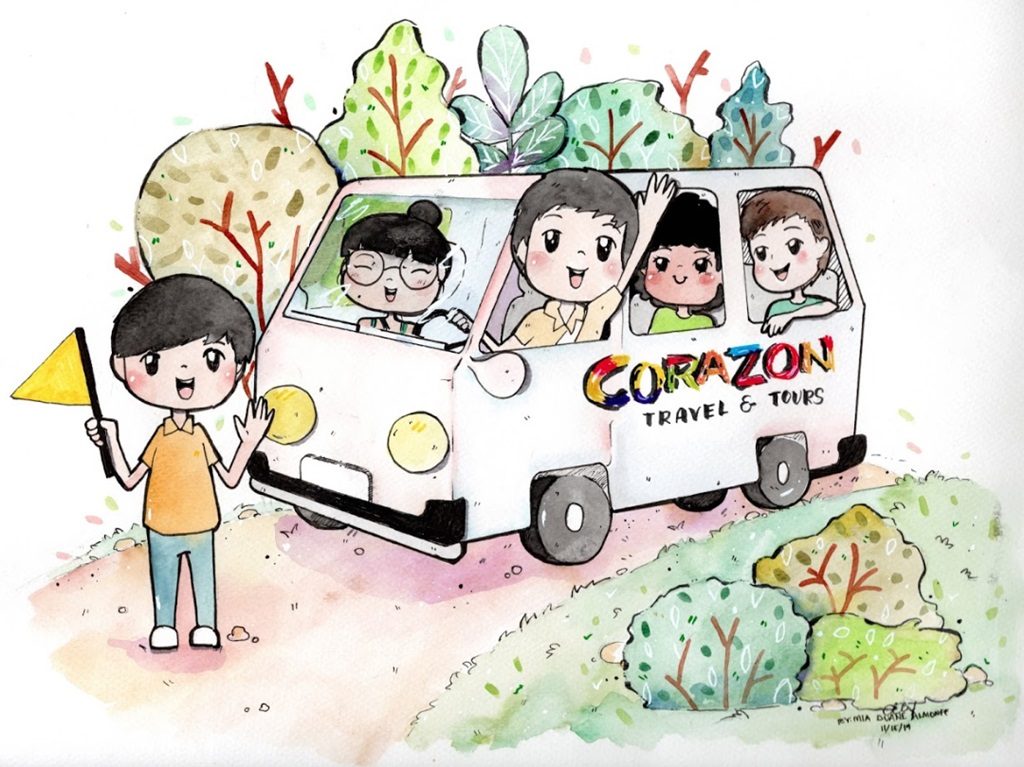 For our Honda Bay tour, we turned to Corazon Travel and Tours. They offer Hona Bay Island Hopping Tour starting from Php 1,650/person for joiners. A private tour has a fixed rate of Php 16,500, which is good for up to 10 persons.
The tour includes the service of a licensed tour guide, air-conditioned van transfers, boat transfers, lunch, entrance fees, environmental fee, and hotel pick-up and drop-off (within 15 km. of the airport).
Corazon Travel and Tours is a duly-licensed travel and tour operator based in Puerto Princesa Palawan, providing an all-in-one complete package with accommodation, eco-tours, and full meals guaranteed to make your stay hassle-free.
They also offer private eco-tours or budget packages for solo or group travelers. All packages provide you with a local tour guide, driver, and tour coordinator to help you get the most out of your stay.
Corazon Travel and Tours Information
Address: G/F PC Arcade Bldg., Junction 1, Brgy. San Miguel, Puerto Princesa City, Palawan
Contact numbers: 0998-970-8790 (Smart) / 0977-843-3339 (Globe) / 0927-685-5534 (Globe) / (048) 433-0508 (PLDT)
Email: travelwithcorazon@gmail.com / corazontravelandtours@gmail.com / corazontravelandtours@yahoo.com
Website: corazontravelandtours.com
Facebook: Corazon Travel and Tours
---
This first appeared in Philippine Primer's Japanese and English Magazine February 2020 issue.
Written by Rei Leaño