Quezon City One-Day Guide: The Dream City of the North
Long before it became a highly-urbanized city, Quezon City was composed of small towns designed and intended to replace Manila as the country's capital.
It was a thriving dream city for the late President Manuel L. Quezon, who envisioned something big for the currently most populous city in the country.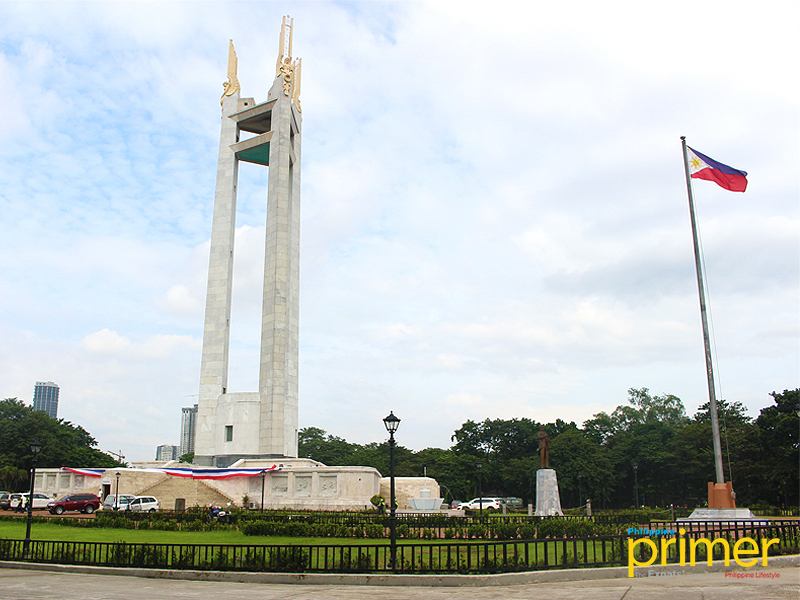 Today, Quezon City hosts numerous government offices, historical sites, and nature spots that we'll explore starting from a good morning jog or walk, and ending with a nightlife beaming with energy. 
7 a.m. to 8:30 a.m. Walk or Jog at UP Academic Oval
Start your Quezon City tour with a couple of warm-ups, and jog around the famous UP Academic Oval located inside University of the Philippines.
It is canopied by over a hundred old, sturdy Acacia trees, with a 2.2 km elliptical highway for joggers, bikers, and visitors.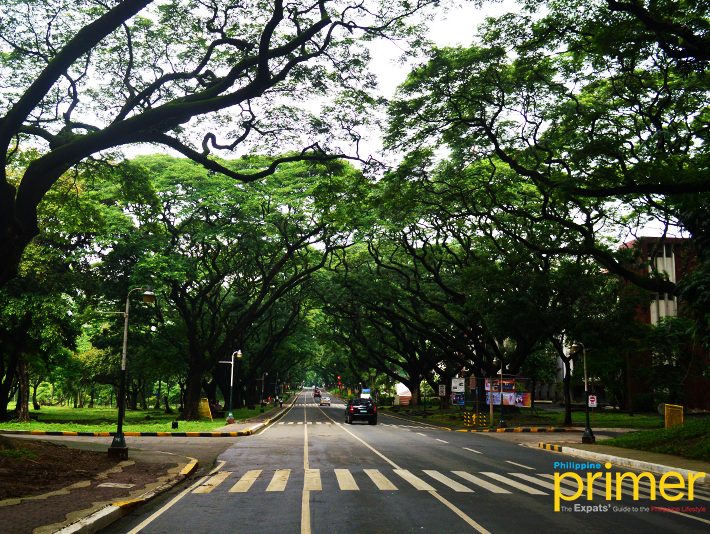 Makati to UP Academic Oval takes about an hour and a half drive. If you want to bring your car inside, take the University Avenue entrance, and park your cars in the designated parking lot per building. 
Also read: UP Academic Oval: The Heart of UP Diliman
Travel to Fairview
To further explore the northernmost part of Quezon City,  travel up North and explore the laid-back community of Fairview. It is home to the natural forest recreational park, La Mesa Eco Park.
9 a.m to 10 a.m. Breakfast at Kale Cafe + Restaurant
Fuel up your body and drop by at Kale, a small neighborhood cafe and restaurant in Fairview serving everyone's comfort food—from your favorite cup of Latte (Php 140) to house specialties served with a twist like the Bangers and Mash (Php 280).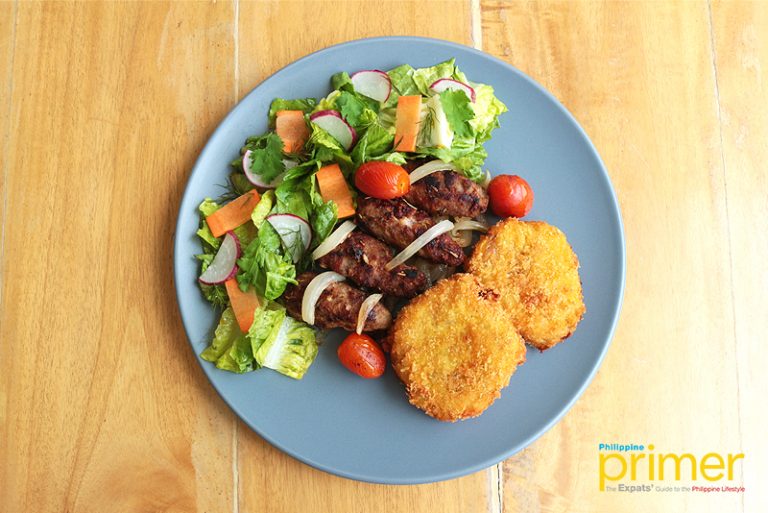 Kale Cafe + Restaurant is located at the 2/F of the Melting Pot Bldg., sporting a rustic-minimalist, clean and clutter-free interiors with natural lighting and big windows overlooking the busy streets of Fairview. They have a parking area in front.
Also read: Kale Cafe + Restaurant: A Neighborhood Cafe Serving Comfort Food with a Twist
10 a.m. to 12 p.m. La Mesa Eco Park Nature Appreciation
After a good breakfast, time to explore the nature side of Quezon City through La Mesa Ecopark.
It is a venue for outdoor recreation with a true forest vibe—a living laboratory for students and a popular destination for family outings and picnics.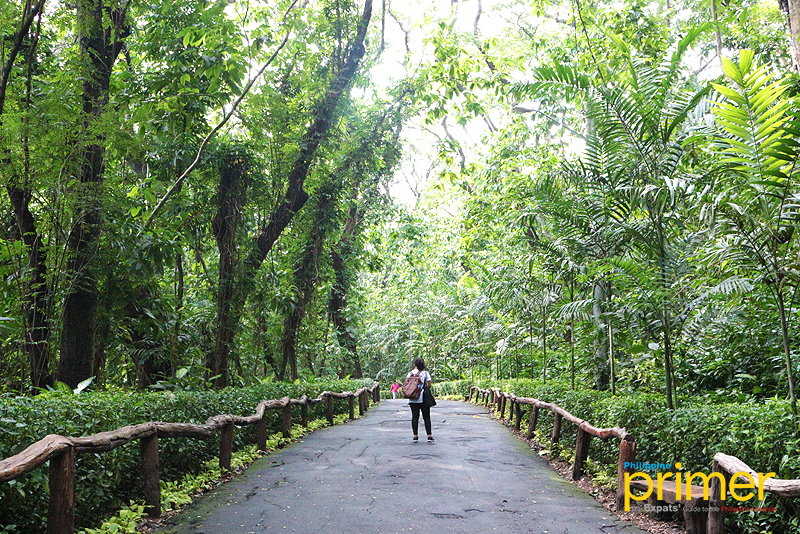 They have a five-hectare picnic spot with grilling facilities, two swimming pool complex, fishing lagoon, two-hectare flower terraces, biking trail, basketball shootout, archery activity, butterfly haven, overnight camping facilities, and pavilions for private functions. 
Also read: La Mesa Eco Park in Quezon City: the Metro's True Forest Recreational Park
12 p.m. to 1 p.m. Lunch at Alex III 
Just a 10-minute drive away from La Mesa Eco Park is Alex III, a restaurant that speaks nothing but home with its cream walls, warm lighting, and wooden fixtures.
Its warm ambiance invites diners to experience how Filipinos enjoy a hearty meal in the comforts of their own home.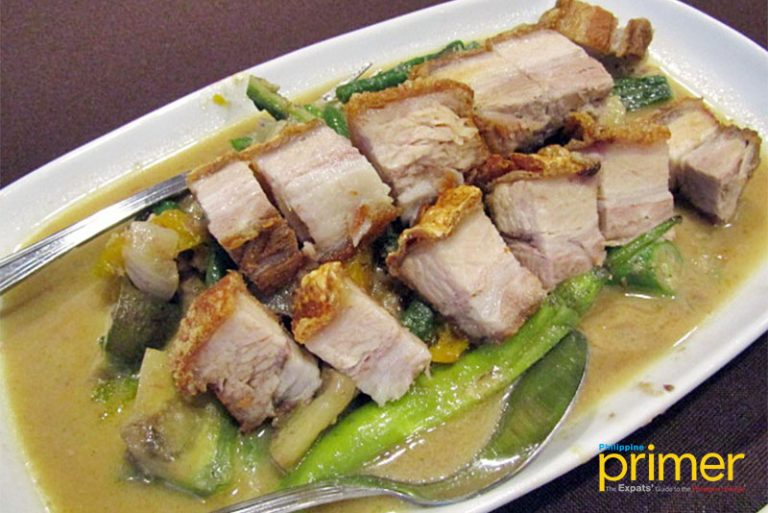 If you're craving for something Filipino, better get their Pinakbet sa Bagnet (Php 499) and pair it with steamed rice. They have parking space outside so you don't have to worry about getting a parking ticket. 
Also read: Alex III in Quezon City: A Long-Living Legacy of Exceptional Filipino Dining
Travel to Quezon Memorial Circle
Traveling back to Quezon Memorial Circle usually takes a 30-minute drive from Fairview, depending on the traffic. The easiest way to go to Quezon Memorial Circle is by taking the Commonwealth Ave.
On the way, you'll pass through various government offices like the Sandiganbayan in Batasan Hills or the Office of the Congress.
2 p.m. to 5 p.m. Explore the Four Museums of Quezon Memorial Circle
Quezon City Experience
Traverse through time and watch how Quezon City was built right before your very eyes at the Quezon City Experience. The interactive museum recounts the history of the city through life-size exhibits and virtual displays.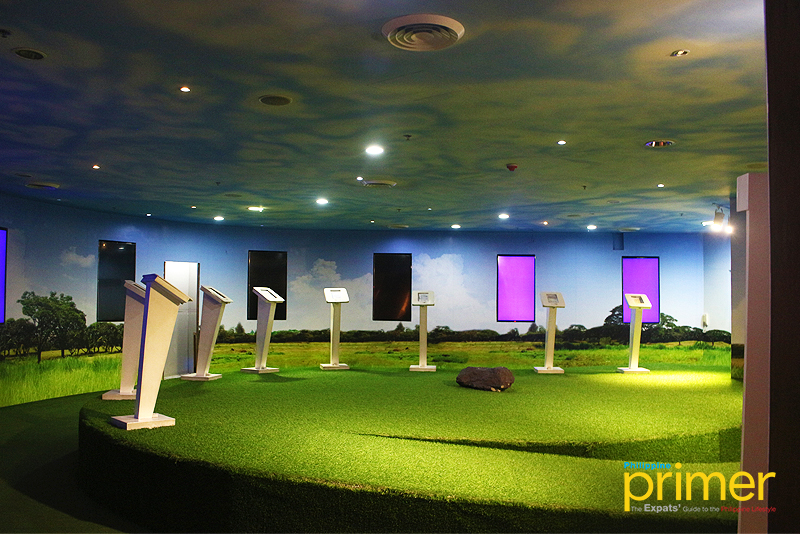 A knowledgeable guide walks you through the museum, enhancing the learning experience. 
Also read: Quezon City Experience: The City's First Interactive Museum
Presidential Car Museum
Presidential Car Museum showcases the country's former presidents' vehicles. Here, you'll see presidential cars starting from Emilio Aguinaldo all the way to Gloria Macapagal Arroyo.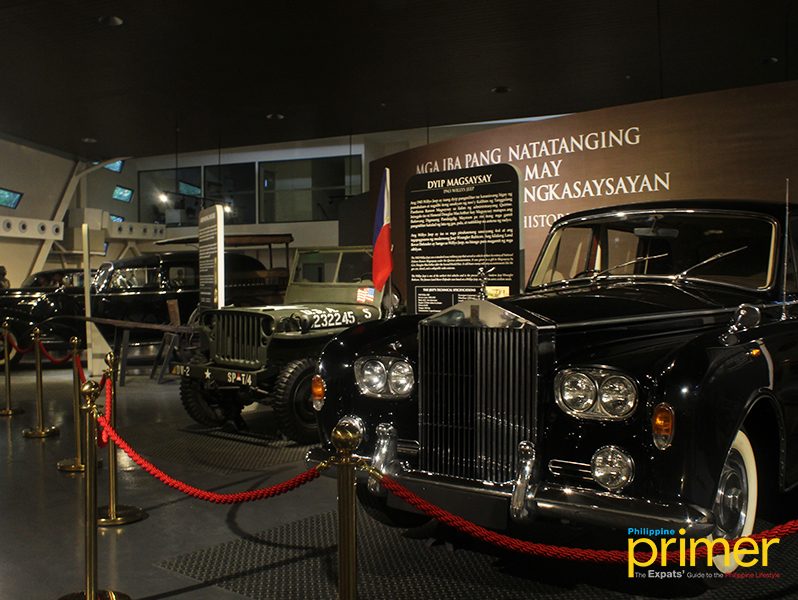 Also read: Presidential Car Museum in Quezon City Will Take You Back in Time
Museum of Manuel L. Quezon
The main feature of the memorial circle is the 66-meter shrine that serves as a mausoleum containing former president Manuel L. Quezon's remains. It is also home to a smaller museum holding the president's memorabilia and collections. Admission to the museum is free.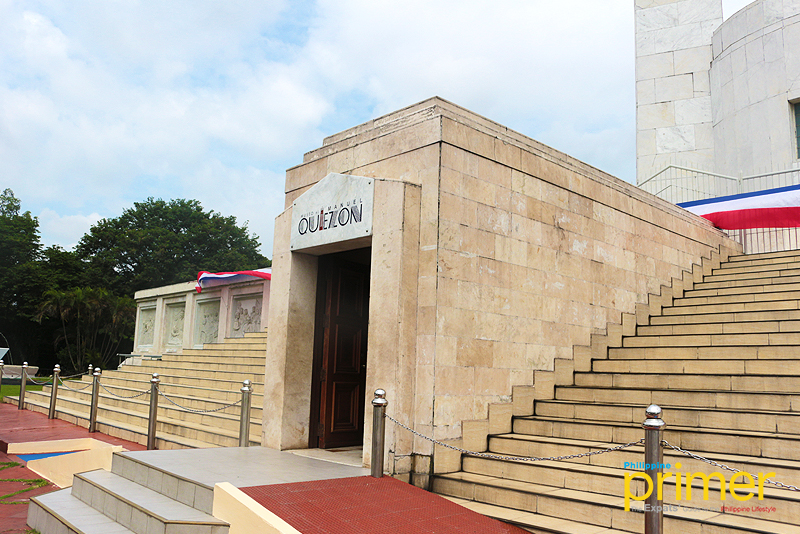 Quezon Heritage House
The big white and beige house near the main entrance, on the other hand, is the re-constructed Quezon Heritage House. Its original house was first located in New Manila and was transferred to the circle for restoration.
Now, the house functions as a museum and considered as a local heritage site of Quezon City. Admission is free, but donations are accepted. 
Also read: Quezon Memorial Circle: A National Park Amidst the Bustling City
6 p.m. to 8 p.m. Dinner at Prologue or Zaan Japanese Tea House
Prologue introduces a whole new dining setting with classic old woods and chandeliers as they transport you to a playful French-Asian dining destination right in the middle of the busy streets of Sct. Gandia in Quezon City.
Also read: Prologue in Quezon City: A Cozy and Playful French-Asian Dining Destination
Try a French-Asian dinner and get their Beef Rendang (Php 490) that resembles a curry but with a little spicy kick. They also have Coffee Cocktails—one you don't usually get from other restaurants! 
On the other hand, if you opt to try something Japanese, then Zaan Japanese Tea House is the place for you. They serve Zaru Soba (Plain Soba-220) and the Classic Onigiri (P200) with tamago, tuna, or salmon inside.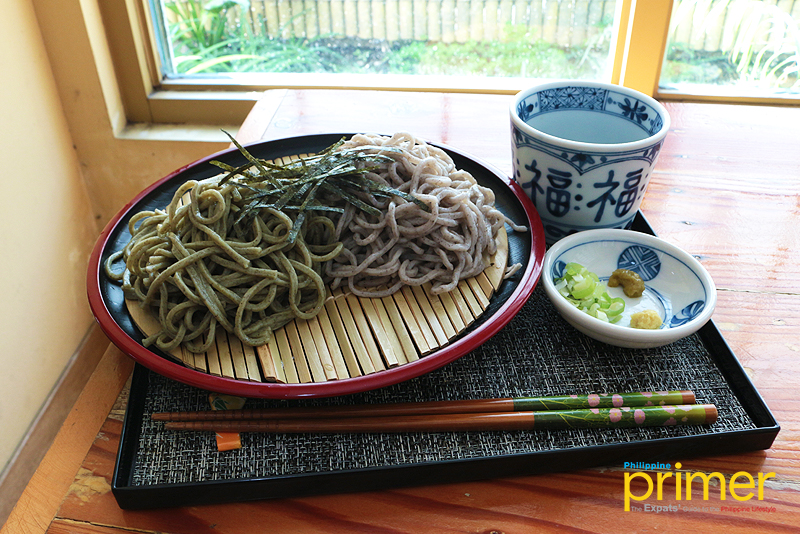 Zaan is located along Mo. Ignacia and is sometimes confusing to find. Just look for Norfil Foundation Bldg., and you can find Zaan on the ground level.
10 p.m. onwards Enjoy the Nightlife!
Quezon City is also known for its nightlife as it is home to Tomas Morato and Timog Avenue, two of the country's centers of entertainment.
We highly recommend The Beer Factory that offers a wide selection of liquors for whatever time or occasion, much like their Mojito (Php 180).
Also read: The Beer Factory in Eton Centris Changes Your Beer Game Forever
If you're more of a party person, party all night with some of the well-known DJs in the metro at ENVY Nightclub. End the night with some top-shelf liquors and bar chows!
Whether you're a nature enthusiast or more of a city-person, Quezon City paints the perfect image of modernity, history, and nature altogether.
---
This first appeared in Philippine Primer's Japanese and English Magazine September 2019 issue.
Written by Denisse Tenorio