Lechon: The All-Time Favorite Fiesta Food in the Philippines
Lechon: The All-Time Favorite Fiesta Food in the Philippines
If you've ever been to a Filipino fiesta or party, you most probably have seen a lechon.
One can't miss the savory aroma, perfectly crispy skin, and the flavorful tender meat of the roasted pig well-known as 'Lechon'.
IMAGE grabbed from The Pantry Dusit's Facebook page
Lechon is one of the most popular dishes in Filipino food culture. It brightens every feast of every household, commonly served during occasions such as birthdays, fiesta, anniversaries, holidays, and other celebrations.
Where it originated
The first lechon was made in Cebu in the 1920s, and the first-ever lechoneros came from Talisay, Cebu. You can say that this is the reason why a mere mention of the word Lechon always directs to Cebu—because it is the home of the best Lechon. Even the late Anthony Bourdain described Cebu Lechon as the "the best pig ever."
Also read: Netflix Features Cebu Culinary Heroes in Street Food Asia
However, you don't need to travel to Cebu just to get a taste of this famous dish because here in Metro Manila; there's a place known to be the Lechon Capital of the Philippines. La Loma in Quezon City,  home of numerous lechon stalls, is the best place to visit for your lechon cravings. They even celebrate the annual Lechon festival every month of May!
Although lechons look exactly the same, did you know that there's a difference between Luzon and Visayas Lechon?
Flavor
Lechon in Visayas is a bit more complicated compared to others, yet more flavorful. The Cebuano version of lechon involves removing the insides of the pig and stuffing it with abundant spices such as lemongrass, onion leeks, laurel, ground black peppercorn, garlic and salt making it more aromatic and flavorful.
IMAGE grabbed from Pepita's
On the other hand, Luzon lechon is a much simpler version. They don't rely much on the stuffing inside to bring out the taste as they make do with the sauce instead. In Luzon, most people prefer dipping their lechon in the liver sauce also known as Mang Tomas, but in the Visayas, they prefer dipping it in vinegar.
Cooking
While most Lechon you've seen in the Metro is roasted with wood charcoals, Visayan lechon is roasted with charcoals made from the husk of a coconut. Roasters then rub the pig's skin with more salt to add flavor.
Meanwhile, with Luzon's version, they stuff the salt and pepper inside the pig and sometimes, use soft drinks to rub on the skin.
Other lechon recipes
A whole roasted pig is simply too much for a day and leftovers will most likely be possible. But thanks to other Lechon recipes, we wouldn't have to worry about it anymore. All you have to do is to put up your leftover Lechon and sauce and you'll have Lechon Paksiw in an instant!
IMAGE grabbed from Mang Tomas' Facebook Page
Lechon Paksiw is a sweet yet tangy dish made with lechon sauce and meat. They say that the success of the dish depends on the sauce and we'll give you two options to try:
Of course, we all know that Luzon's favorite sauce of lechon is the liver sauce aka Mang Tomas. What they usually do is to simply saute the spices such as onions, black peppercorn, and bay leaf before adding the leftover lechon. Then, simply pour the Mang Tomas lechon sauce, add water, sugar, and vinegar, season with ground black peppers and you're good to go!
IMAGE grabbed from Mang Tomas' Facebook Page
As they say, Visayas Lechon can stand on its own. They don't usually use sauces for their lechon but if they do, they only use vinegar, soy sauce, beef stock, and their very own homemade lechon sauce.
They usually boil the beef stock and pour in the spices like onion, garlic, whole peppercorns, dried bay leaves, and soy sauce before including the leftover lechon. Then, they season it with vinegar, sugar, and salt, as well as their own homemade version of lechon sauce.
Their homemade version is pretty much different than Manila's Mang Tomas so expect their serving to be different since lechon paksiw heavily depends on how the sauce is cooked.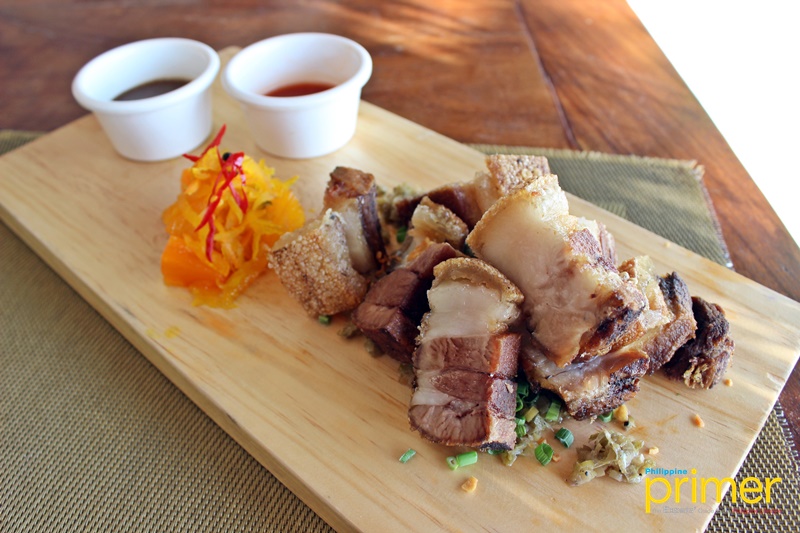 Maya's Lechon Kawali
On the other hand, one of the easiest ways to make use of the leftover lechon is to simply deep fry them. But in order to get them crispier, you need to boil the pork belly first until it is tender enough to be deep fried. You can rub salt all over the pork belly before frying to add more flavor.
Inapuyan Resto Grill's Sinigang na Lechon
This might sound new or weird to some but sinigang na lechon does exist. One proof to that is Ilocos Sur's Inapuyan Resto Grill. This soup dish is infused with the right amount of sour flavor with chunks of tender Lechon meat served hot in a terracotta pot.
Also read: Inapuyan Resto Grill: Home of the Best Sinigang na Lechon in Candon, Ilocos Sur
Lechon is a very versatile dish and one can even create about dozens of lechon recipes in just one whole pig.
Best places in Manila to get lechon
There's a lot of Lechon places sprouting left and right here in the metro, bringing us closer to the authentic Cebu Lechon. Below are some of the best places to get your lechon fix!
Rico's Lechon (Bonifacio Global City)
Last year, Rico's Lechon hailing from Cebu opened its doors at the Fort Entertainment Complex at Bonifacio Global City, bringing their unique brand of spicy lechon.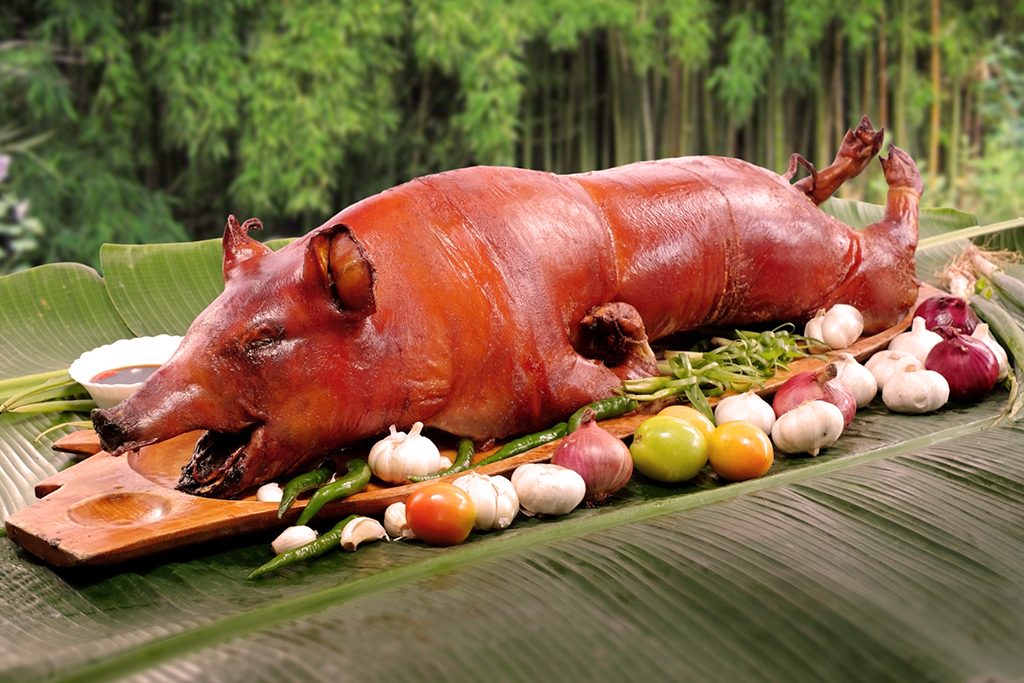 IMAGE courtesy of Rico's Lechon
Also read: Rico's Lechon in Manila: Same Taste, Same Team, New Home
Aside from the spicy lechon, the roasting pit is also one of the highlights of the flagship branch as customers can go to the indoor roasting pit built with an innovative mechanism for its exhaust and adjusting temperatures. This is different from Cebu which is done in the soil.
You'd probably hear Lydia's Lechon way before the lechon craze started and that is because they've been operating since 1965. For over 50 years, they've been the home of the original boneless lechon stuffed with seafood paella.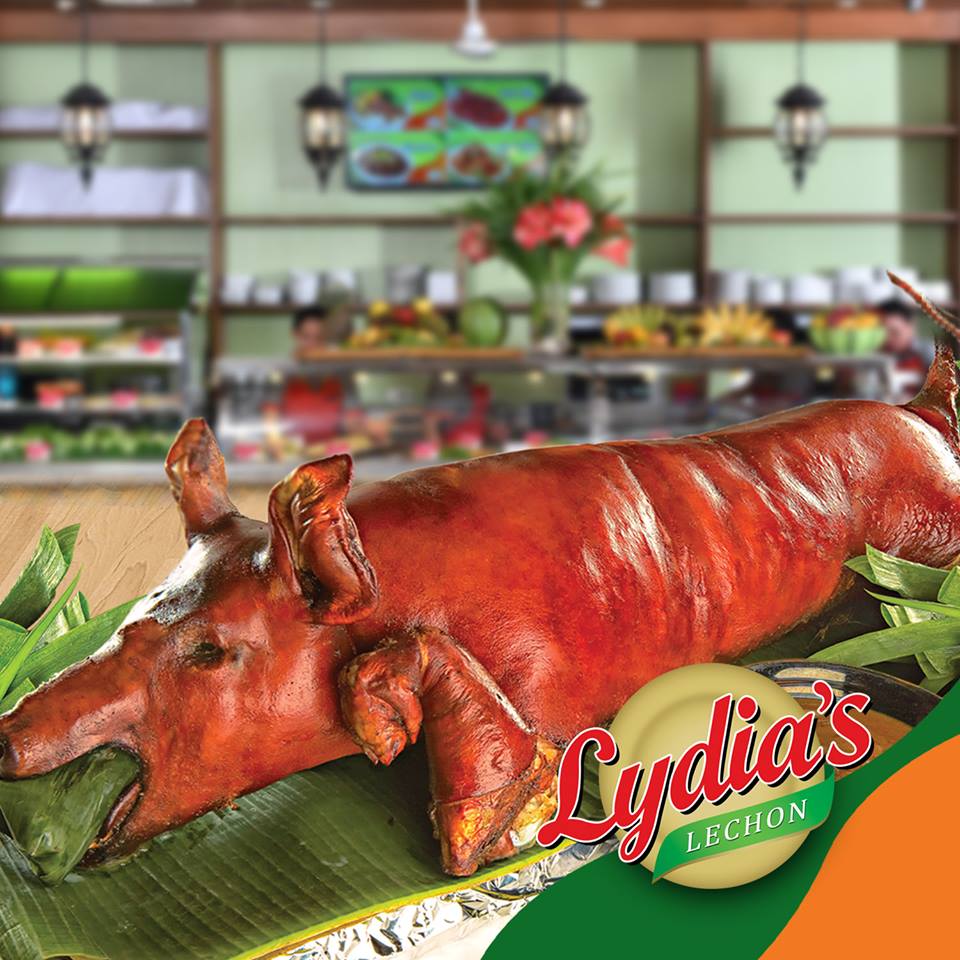 Over 8 branches in the Metro and the provinces as far as Ilocos, Baguio, and Quezon, Mila's Lechon & Restaurant provides a crispy yet very tender and juicy native lechon pork. Due to its success, they later ventured into serving roasted calf paired with their original lechon baka gravy.
IMAGE grabbed from Mila's Lechon
Elar's Lechon takes pride with their best-breed lechon as they grow pigs naturally that have 30% less cholesterol. They knew that the best lechon can only be produced if the pig properly breeds, fed and cared. They also have a certain way of slaughtering and dressing and most especially, the roasting.
IMAGE grabbed from Elar's Lechon's Facebook Page
General's Lechon is known as the "merry mix of Balinese and Davaoeno flavors" with its golden red and brown skin that is crispy and the juicy meat that bursts into flavors.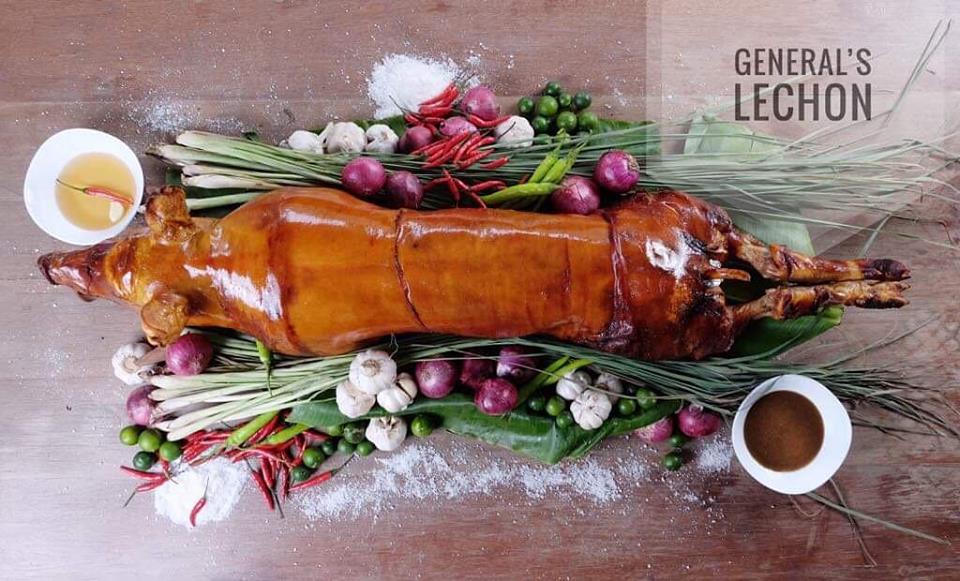 IMAGE grabbed from General's Lechon's Facebook page
Zubuchon is famous for its flavorful roasted pig goodness, originated from Cebu City. This lechon place serves Filipino food at its finest, all letting you remember the taste of home-cooked meals you used to love back in your childhood days.
IMAGE grabbed from Zubuchon's Facebook page
Now that it's conveniently located in Manila, we can all now devour Zubuchon's crunchy and succulent lechon dish just like how it's cooked in Cebu.
Also read: Your go-to lechon place: Zubuchon in Makati
Have you tried the famous lechon in the Philippines? Let us know your thoughts!
---
Written by Deneca Ordinanza and Denisse Tenorio
Sources: The Food of the Philippines – Reynaldo Alejandro,  The Lechon In Our Culture, Lechon Filipino: Best roasted pork in the world, 20 interesting lechon facts, This Is The Difference Between Luzon Lechon And Visayan Lechon