What to Expect at Filipino Parties
What to Expect at Filipino Parties
Filipino parties are usually intimate. Whether they're for birthdays, weddings, fiestas, reunions, or holidays, Filipinos hold parties from time to time to celebrate with friends and families.
Respect for the visitors is the number one priority. Filipinos always think about their preferences first, making sure that the food will be enough for the party or the place will have enough space to accommodate everyone. Unless there is a strict reservation, Filipinos don't really mind when you invite someone else as long as you inform the host at once. The more, the merrier!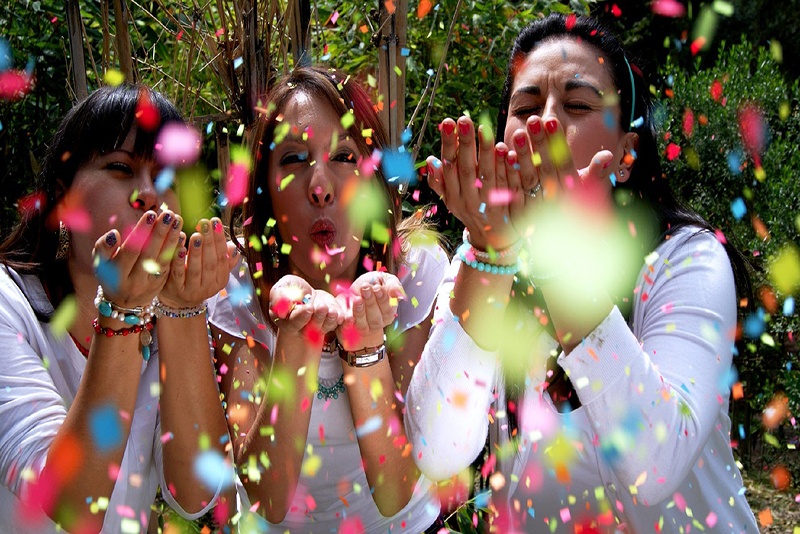 But of course, just like other countries and cultures, Filipinos practice common courtesy to avoid being disrespectful, both for the visitors and the host. Check out these tips to guide you at Filipino parties!
Filipino time
It's always late o'clock somewhere in the Philippines–hence hosts usually set the party an hour earlier because they know that the guests will arrive late. For instance, if the party says it will start at 4 p.m., it normally starts at 5 p.m., especially if they're the usual parties like birthdays, reunions, Christmas, and fiesta. In some cases, though, guests should follow a strict schedule especially if the event is held at a private venue rented for only a few hours.
Also read: Expats' Guide: Filipino Time
So yes–don't be surprised if the guests arrive late. The concept of Filipino time is here to stay, but you can always arrive early to talk and bond with the other early birds or the party hosts themselves before the event starts.
Do: Arrive on time.
Don't: Disrespect the latecomers.
What to wear
The dress code is generally indicated in the invitation. However, if there's nothing mentioned, just wear something nice that is appropriate for the party you're going to attend.
Also, note that Filipinos are a bit conservative, so don't wear too revealing clothes especially if Filipino families are going to attend. For example, if you're going to a formal event or for example, christening, don't wear tank tops, shorts, and slippers. On the other hand, if you're partying at a bar, club, or beach, you have the freedom to wear your best outfit.
Do: Dress comfortably for the occasion.
Don't: Wear inappropriate clothes.
Food
Filipinos serve a lot of food during parties, often with a diverse selection from pasta to rice meals. But you can always expect spaghetti, pancit, lumpiang shanghai, barbecue, or fried chicken served on the table. Expect hotdog sticks with marshmallows for children's party, too. For desserts, there's always fruit salad, buko pandan, leche flan, puto, or ube. Another party-favorite is the lechon or roasted pig.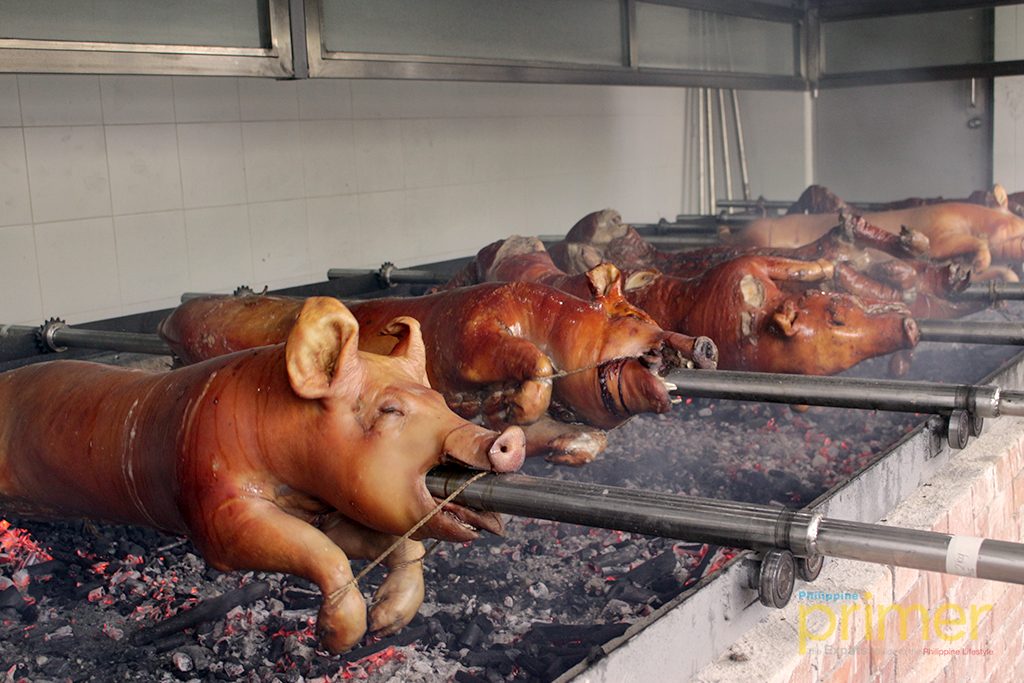 Some occasions such as reunions and Christmas parties practice potluck, where you have to bring food contribution to the party. The food you're going to bring is usually assigned weeks before the party, and you can bring either homemade or store-bought food that is good for a group of people.
More often than not, Filipinos drink alcohol after eating, especially if there are no kids around. You can always join them to enjoy the taste of local brews.
Do: Enjoy the food served. 
Don't: Drink alcohol or smoke around kids. 
Activities and games
Filipinos are well-known as music-lovers, so expect singing and dancing in parties. One proof is the videoke–it's very popular during parties, especially for birthdays, fiestas, reunions, and Christmas and New Year parties. There are also parades on some fiestas where you can watch marching bands.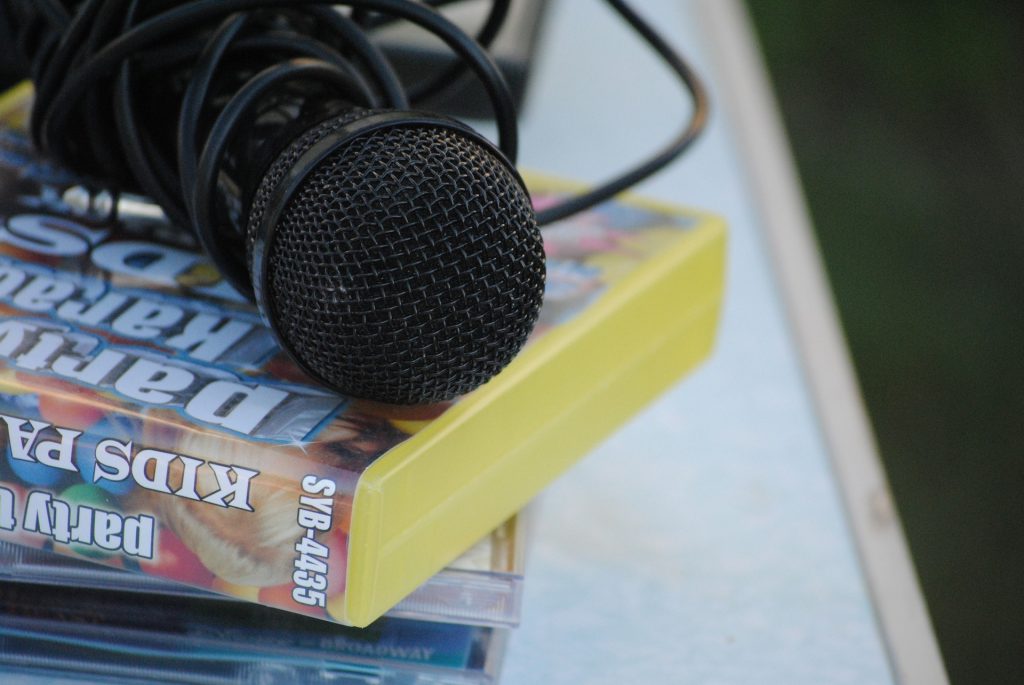 For the games, adults play cards and other Filipino party games such as Pinoy Henyo and Stop Dance. For kiddie parties, they play Trip to Jerusalem, Bring Me, and Pabitin.
Also read: Common Filipino Party Games
Do: Try videoke and join Filipino games.
Don't: Reject the invitation to join the activities as much as possible.
Values
Since Filipinos value family so much, expect a lot of family members and relatives of the celebrant, particularly for weddings, christening, and birthdays. That said, remember to say goodbye to the celebrant and their parents if you're already leaving the party.
Moreover, always get food that you know you can finish. Leftovers are a bit impolite for Filipino families. If they pack you food for the road, don't hesitate to accept it as a common courtesy.
Also, bring gift for the celebrant/s, even if it's just a simple one. If it's a wedding gift, you can get the newly-weds small appliances like toaster, microwave, rice cooker, and other kitchenware or tableware. For birthdays and Christmases, you can buy something simple such as shirts, accessories, among other personal gifts you can think of. Moreover, for kids, you can buy them toys, clothes, or chocolates.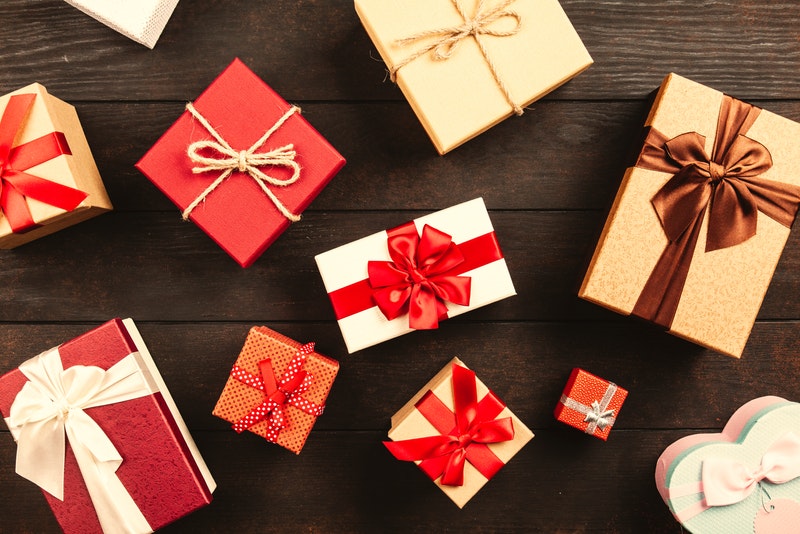 Also read: Filipino Birthday Parties: The fun, the fare, the non-stop singing
Do: Respect the celebrant and their family members. Bring gifts or token. 
Don't: Leave your food untouched or unfinished.
What other traditions and values do you know when going to Filipino parties? We'd love to hear in the comments!
---
Written by Yana Bautista