Tips to Remember If You're Living in a Tiny Space
Tips to Remember If You're Living in a Tiny Space
If there's one thing that stuck with us from meeting Tiny House Nation hosts John Weisbarth and Zack Giffin during the last HISTORY Con, it's how interesting living tiny can be. The two men are advocates of tiny living, which is very applicable to Metro Manila living, considering that many people have been switching to small lots or condo units. Yet despite making the good decision to "live tiny," some people still haven't figured out how to make the best out of their little space.
Unless you are content with how your space is arranged, it's difficult to feel the fulfillment of calling your house a home. In this light, we have summed up into four points the most important things you need to consider when designing (or redesigning) your tiny house, so you can truly and comfortably feel at home.
Choose the right furniture
Given that you have a limited space for you to place all your effects, it is rather wise to put two or more kinds of furniture on one spot. Physically impossible? Nope! There are smart furniture pieces that serve dual or multiple functions. An absolute example is, you guessed it, a sofa bed with storage.
Also, consider this white audio-visual unit by Habitat Manila. It can serve as a rack for television or tableware and a spacious storage for books, clothes, and more, at the same time! Its color is also perfect because monochromatic tones work well to make a small space look more airy and vibrant.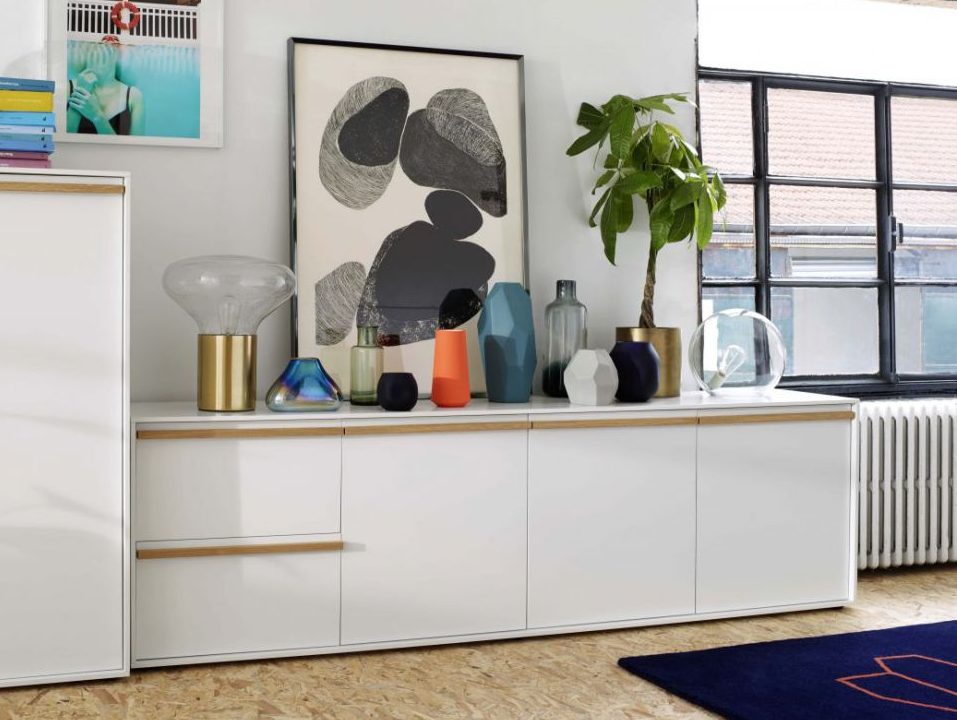 IMAGE Habitat Manila website
Key takeaways: Multi-functional. Convertible. Lightweight.
Choose the right colors
Monochromatic and light tones may be the safest, but don't be afraid to go bold and explore other colors. It all boils down to how you mix and match the colors and how you want your space to feel. For instance, strong punches of orange or yellow will give more energy to your small space, while earth tones create a cozy and laid-back atmosphere. Generally, using contrast colors can give more definition and vibrancy to a room.
You can also play with the colors of the furniture you choose. Take for example SB Furniture's playful arrangement of hanging wall boards with touches of light blue and yellow against a cream-shaded wall. It makes the room pleasing to the eye while still giving off that roomy vibrant feel.
IMAGE SB Furniture Facebook page
Key takeaways: Monochrome. Mix-and-match. Contrast.
Choose the right lighting
It's not just about choosing the right bulb for that one ceiling light you have in the center of your room. You can use other light sources to spread light across different parts of your space. Adding some wall lights can illuminate an otherwise dusky part of your room, making your space look wider and brighter. You can also choose tall lamps to complement the vertical illusion of your room.
Long pendant lamps can also add to that vertical illusion. For instance, while this 5-pendant lamp has a warm-white light that makes a room feel cozy, its length can give more emphasis to the height of the room rather than the limited floor area.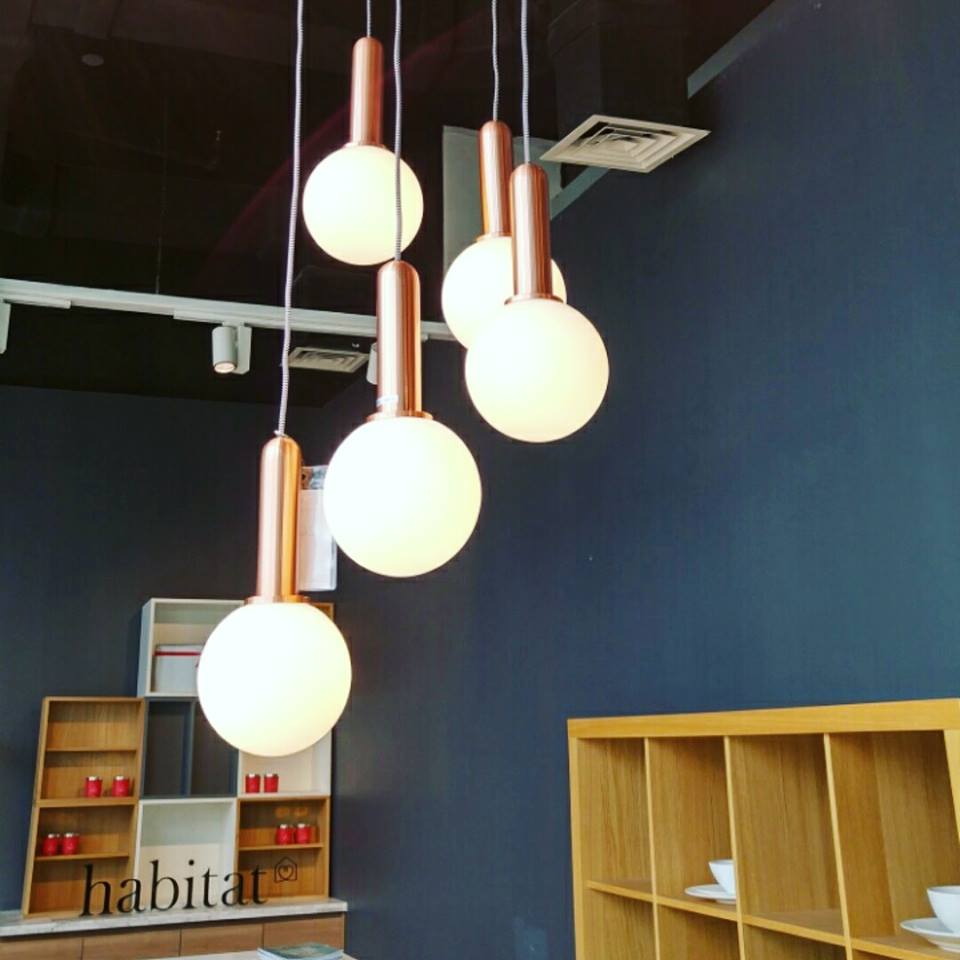 IMAGE Habitat Manila Facebook page
Key takeaway: Spread light.
Choose the right decor
Decors can also help give more dimension to your space, but be sure you don't over-decorate. A nice mirror on the right spot or some refreshing plants in a small corner will do. You can place a big mirror opposite a window or wall lights so that it can let light bounce around your home. Small house plants like succulents don't take up a lot of space and simply make your room feel fresher.
Meanwhile, use this interior arrangement by SB Furniture as an inspiration when choosing and installing curtains in your home. To create an illusion that makes your room higher than it actually is, mount your curtains higher than the windows and closer to the ceiling. It's also ideal to choose curtains with lighter colors and designs that follow vertical patterns.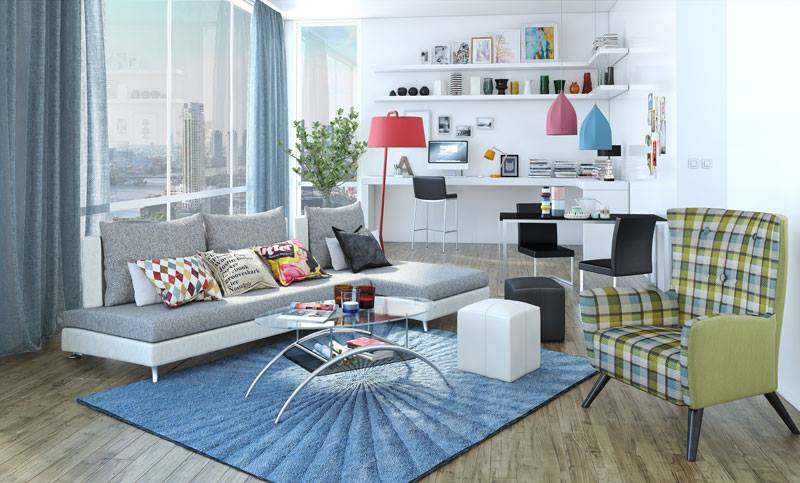 IMAGE SB Furniture Facebook page
Key takeaway: Decorate with purpose.
---
Written by Rizelle "Rei" Leaño
Images grabbed from Habitat Manila website and Facebook page, SB Furniture Facebook page