HISTORY Con 2017: The Event You Got to Be in Right Now
HISTORY Con 2017 is not just a showcase of historical events and items from the distant past but also a celebration of historic milestones in the present age—and a chance to meet a lot of our favorite HISTORY and FYI stars!
Happening from August 10 to 13 at the World Trade Center, HISTORY Con is heavily loaded with a lot of exciting displays from over 400 exhibitors, thrilling activities and contests, world record attempts, and talks, workshops, and special demos by HISTORY and FYI stars and other prominent history makers.
The first day of the convention was kick-started by the appearance of HISTORY and FYI celebrities: Corey Harrison of Pawn Stars, "Horny" Mike Henry of Counting Cars, Danielle Colby of The Pickers, Jaime Dempsey of Ride N' Seek, Ryu Lim of Forged in Fire, Justin Mott of Photo Face-Off, Phoemela Baranda of Celebrity Car Wars, Simon Yin of The History Hustle, John Weisbarth and Zack Giffin of Tiny House Nation, and Adam Liaw of Destination Flavor. They were joined by professional freestyle basketball dunker Jordan Kilganon, professional competitive eater Takeru Kobayashi, and NASA astronaut Barry E. Wilmore.
Corey Harrison will be doing exclusive and main stage talks.
Horny Mike's fascination with horns started when he was asked to design full-face helmets with horns. He is currently exploring 3D airbrush painting and said that he would love to design Philippine jeepneys. This lovable guy will have live demos of car airbrushing this weekend.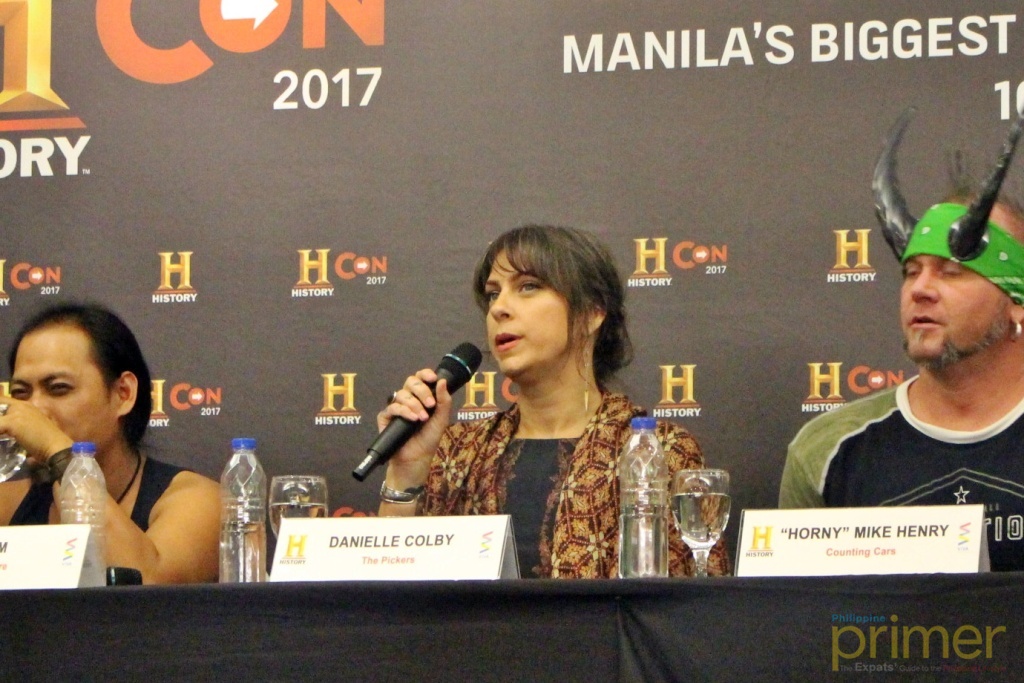 When asked which other HISTORY shows she would like to be in, Danielle Colby answered Ride N' Seek. See her up close at the legendary motorcade rally.
Filipino Ryu Lim will do live blade demos.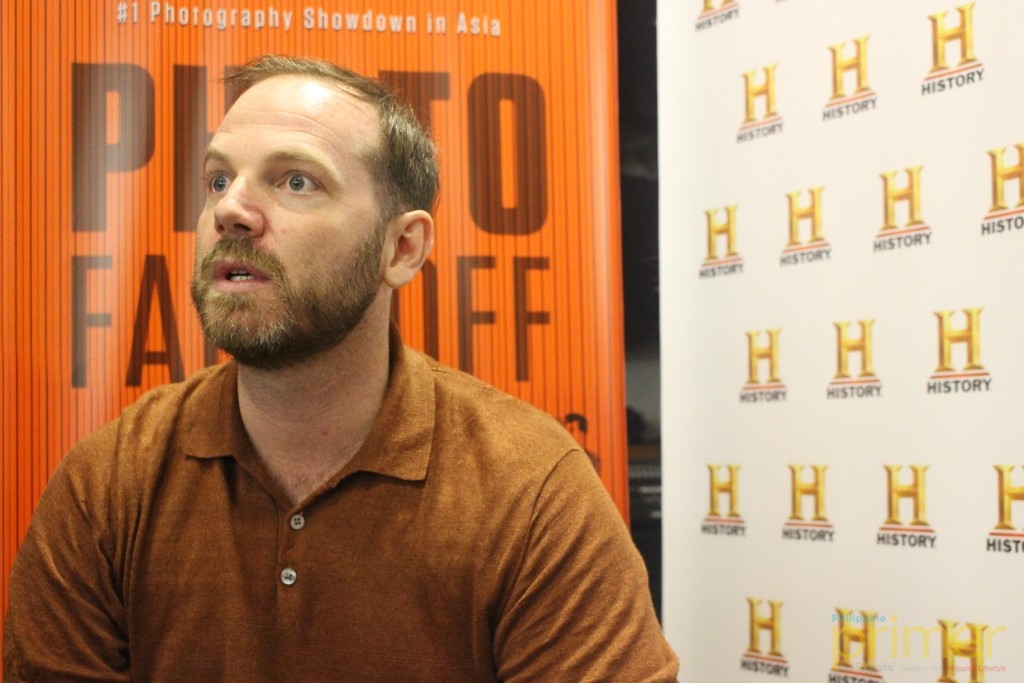 Award-winning photographer Justin Mott will conduct photography masterclass sessions until Sunday.
John said the Philippines feels so familiar while Zack said he can be happy with just Filipino food. Zack himself lives in a trailer-style tiny house which has freed him from rental dues. These charming men are excited to see you as they speak on the main stage and do exclusive talks.
Known as "the dude who dunked in jeans," Jordan Kilganon can jump as high as 6 feet! He will show off his unbelievably high jumps and dunking stunts this weekend.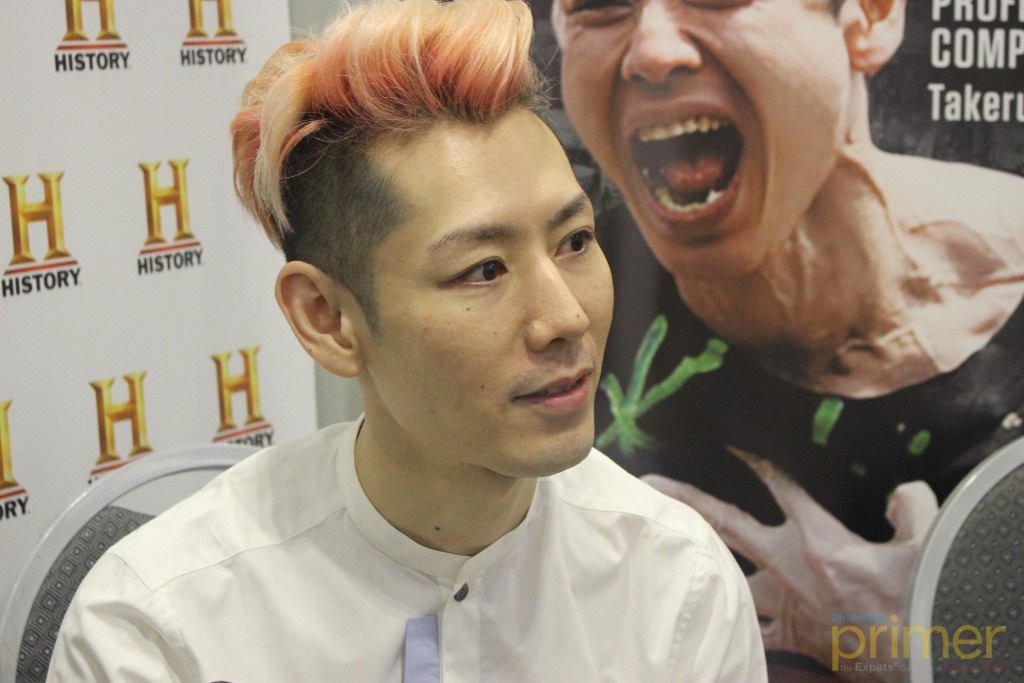 Takeru Kobayashi is incredibly lean and fit for a competitive eater. His preparations for eating competitions take a lot of discipline. Watch him wolf down burgers and pizzas this weekend!
NASA officially sent an astronaut to the Philippines! Barry E. Wilmore shared that the Philippines have always been covered by clouds whenever he looked from the space station, but now that he's on land he has seen how stunning the country is. Grab this rare opportunity of meeting and learning from astronaut Barry E. Wilmore this weekend!
With more than 400 exhibitors, you are sure to find something interesting and wow-inducing stuff at HISTORY Con. Special highlights include the largest automotive display of cars and motorbikes and a huge showcase of vintage collections from vinyl records and old newspapers to antique and still functional typewriters that are also up for sale. The FYI Home & Living Fair meanwhile features an immersive Tiny House experience, arts and crafts, food booths and a lot more lifestyle exhibitions.
There are also a lot of indoor and outdoor activities that will put your wits and skills to the test, like the shooting range, medieval battles, airsoft wargames, paint ball, archery attack, dare-devil motorbike obstacle course, and indoor laser tag.
Check out the coolest and most innovative four-wheelers and two-wheelers from the Counting Cars and Ride N' Seek sections.
DLSU brought their solar cars to the exhibit, too! Under the SINAG Project, they are currently developing a four-seater solar-powered car.
Learn a lot about history in the Historical/Educational section.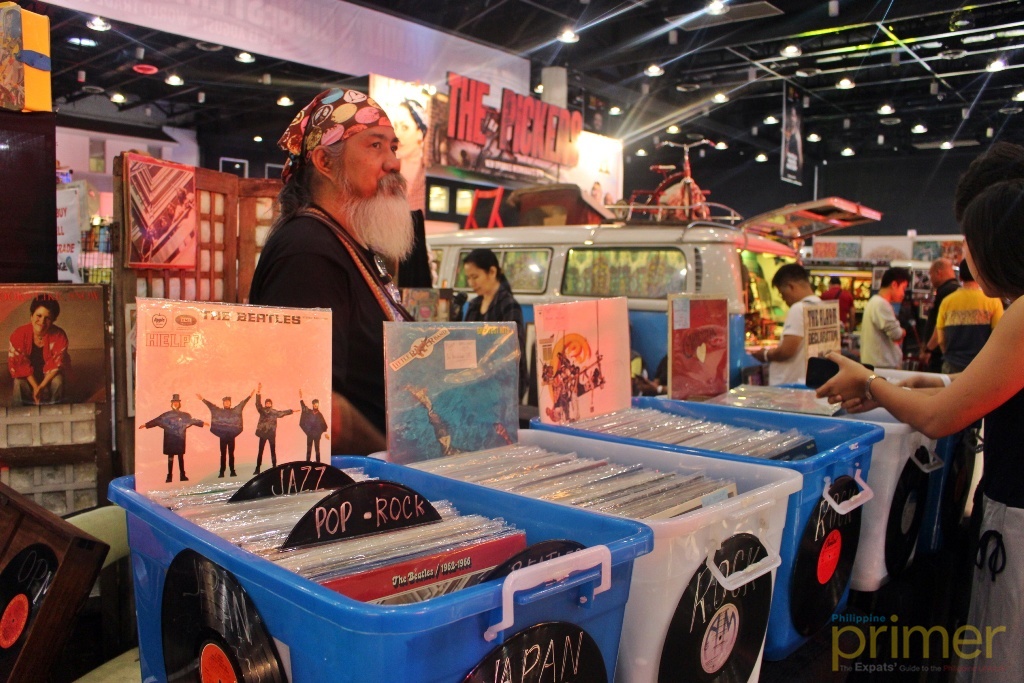 Find amazingly preserved collections at the Pawn Stars and The Pickers areas.
You can take home one of these old but functional typewriters!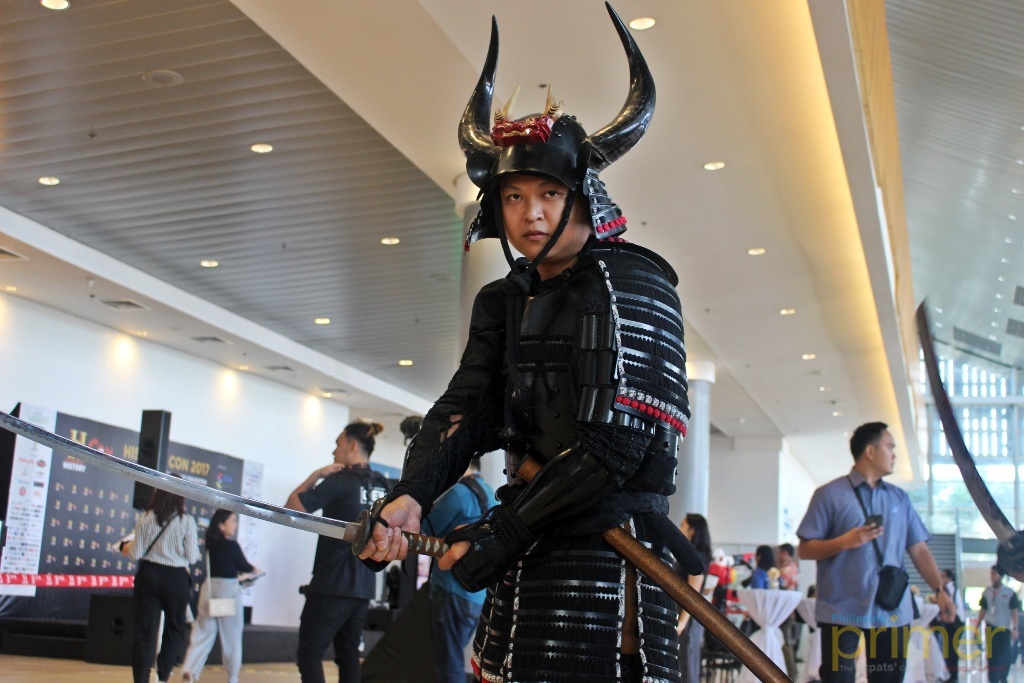 See superheroes and iconic characters come to life at the Superheroes Decoded area.
You can pose in a samurai armor and hold a katana for a photo opp at the Forged in Fire section.
See how tiny a tiny house is at the FYI Home & Living Fair.
This year's HISTORY Con is overwhelmingly exciting, and you got to see it for yourself! There are a lot of things to discover in every corner, a lot of activities to do in and outside, and a lot of amazing people to meet. If there is one place that you should be in right now and over the weekend, that should be the World Trade Center, where the biggest entertainment convention is happening. Don't miss out on the chance of being a part of another great history in the making.
---
Written by Rizelle "Rei" Leaño