Holy Week Tradition in the Philippines
Holy Week Tradition in the Philippines
Updated as of March 30, 2021 
The Philippines has been dubbed as the largest Christian country in Asia.  With this, majority of Filipinos are baptized as Catholics and taught about the life and teachings of Jesus Christ. Thus, one of the most important religious seasons commemorated by Filipinos is the Holy Week.
The Holy Week, as cited by the Catholic Bishops Conference of the Philippines, is the time to commemorate the suffering, death and resurrection of Jesus Christ, as well as for Catholics to commemorate their redemption and salvation.
It is composed of Palm Sunday, Holy Monday, Holy Tuesday, Holy Wednesday, Maundy Thursday, Good Friday, Black Saturday, and Easter Sunday. In the Philippines, Maundy Thursday and Good Friday are declared as national holidays.
If you visit the country during Holy Week, here are some of the traditional practices you may see that Filipinos still follow:
Fasting
Fasting is one way of sacrifice by Catholics that help them remember the sacrifice of Jesus to save humankind. Fasting can be done in any form such as lessening consumption of food, avoiding vices, and reducing hours of leisure activities. Since people try to lessen – sometimes even refrain – their consumption of meat during this season, the usual viands would be replaced with vegetable and seafood dishes.
Also read: Expat's Guide: Food served during the Lenten Season
Pabása ng Pasyón
Pabasa or "reading" in English is the act of chanting the lines on an early 16th-century epic poem, Pasyon, which narrates the life, passion, death, and resurrection of Jesus Christ. It is usually done in groups where they take turns in reading.
Visita Iglesia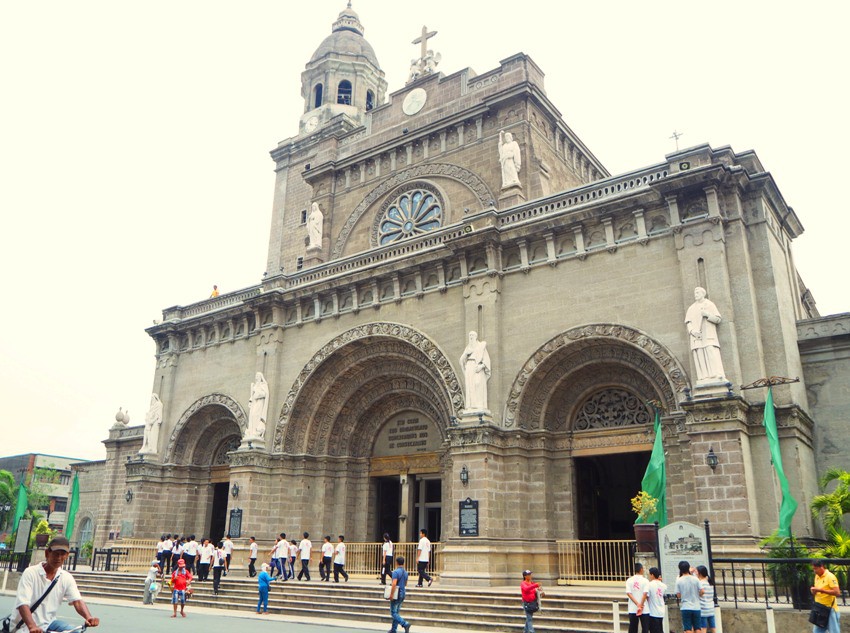 Visita Iglesia is being done as meditation and repentance for the Holy Week that starts on the evening of Maundy Thursday when the Catholics visit seven churches to pray for the Blessed Sacrament in each church.
Stations of the Cross
Stations of the Cross is the being done by reciting prayers at the 14 stations depicting Jesus Christ's last day on Earth as a man. The first station shows the scene when Pontious Pilate condemned Jesus to die while the fourth station shows Jesus being placed in the tomb.
Senakulo
Senakulo is a Passion play that re-enacts the happenings of Jesus' carrying of the cross and crucifixion. Here, Catholic devotees wear clothes used way back in ancient Rome and take the roles of significant characters in Jesus' life.
Also read: Holy Week Activities: Good Friday
Images grabbed from Go Visit Philippines, wikimedia.org, publicdomainpictures.net, flickr.com
 Source: catholic.org, cbcpnews.com