Asian Institute of Management in Makati: Top Graduate School Choice Among Leaders
Even with more than five decades in its stead, the Asian Institute of Management (AIM) in Makati City retains its stature of being the number one school of choice among leaders and executives in Asia.
This may be on the grounds that the institute remains committed to its mission to lead, to inspire, and to transform from its foundation in 1968 up to the present.
Program Offerings
From the get-go, AIM has always offered the 12-month, full-time degree program of Master in Business Administration upon which the institute is deeply rooted on. Together with this is a roster of other programs that planted the immovable feet of AIM in the spectrum of Asian management education.
Said programs encompass Executive Master in Business Administration, Master of Science in Innovation and Business, Master of Science in Data Science, Master in Entrepreneurship, and Master in Development Management.
With its unflagging desire for expansion, it recently introduced the newest addition to its degree programs called Executive Master in Disaster Risk and Crisis Management (EMDRCM)—an 18-month program that is the first of its kind in the aspect of providing leadership and management skills to disaster and crisis professionals.
With disaster management and sustainable development deemed as emerging priorities in Asia, the program aims to mold skillful disaster and crisis leaders, critical and collaborative thinkers, strategic planners and implementers, and effective communicators of resilience discourse.
Apart from these degree programs, AIM also offers Executive Education Programs that generally connect the institution to the corporate world by virtue of its world-class programs, as well as Development Executive Programs that provide short non-degree courses on specialized topics.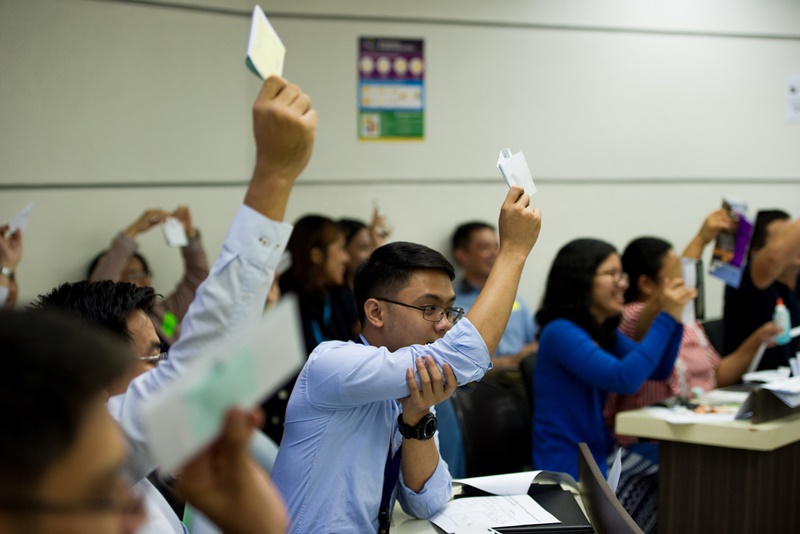 Schools and Research Centers
To date, AIM boasts a total of four schools where its students complete their individual programs.
One of which is the flagship Washington SyCip Graduate School of Business, where the next leaders and managers of Asia's emerging markets are molded.
Meanwhile, the Stephen Zuellig Graduate School of Development Management is the center where changed leaders, renewed organizations, and better Asian nations are built.
The Aboitiz School of Innovation, Technology, and Entrepreneurship is where future-ready innovators are reared to generate impact and create value in the Asian context, and the Institute's executive development arm called School of Executive Education is where students are honed to become lifelong learners in their respective organizations and communities.
Apart from these schools, AIM also houses a number of research centers that provide a platform in the continuous exchange of knowledge, experiences, as well as expertise among the institute's student body, stakeholders, and the general public.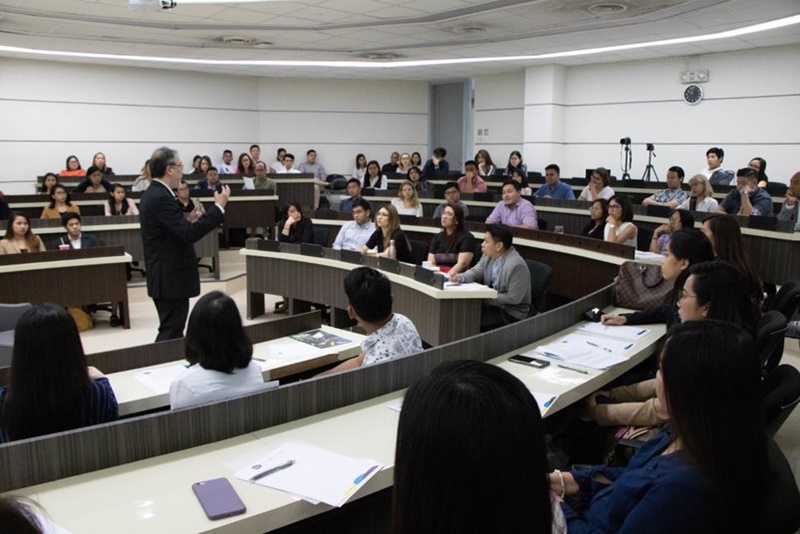 To date, the Asian Institute of Management takes pride in its 43,000 alumni hailing from 80 countries.
Also read: GLOBIS University Is Changing How You Learn Business Management
Details
Address: 123 Paseo de Roxas, Legazpi Village, Makati City
Contact: 02-8892-4011
Website: aim.edu
Facebook: facebook.com/AsianInstituteofManagement
Instagram: instagram.com/aim_edu
---
Source: Asian Institute of Management's official press release and website
Images courtesy of Asian Institute of Management 
You might also like...