Sinfully Circles in Makati Shangri-La: A Haven of Mouthwatering Delights
Updated as of October 11, 2019
Visiting Makati Shangri-La Manila is made even more delectable when you make a stop at Sinfully Circles, a haven of mouthwatering baked goods and pastries!
Situated at the lobby of Makati Shangri-La, Sinfully Circles draws the hotel's guests further with its line up of tempting European breads and sweet treats to tease your palate. Colorful macaroons, stylish cupcakes, and cakes are all lined up in the store, teasing you even further with its aesthetic quality.
You can check out the Flourless Chocolate Cake dubbed as the most popular cake at Sinfully Circles. The thick layer of the chocolate mousse is indeed sinful to the eye, while the bitterness of the cacao harmonizes well with the chocolate cream covering the cake. A perfect finish is then achieved with the soft ganache and gold dust blanketing the cake.

Flourless Chocolate Cake
Meanwhile, for those who lack the sweet tooth, you are still definitely in for a treat with Sinfully Circles' various freshly baked breads.
Their multi-seed bread, for example, will draw you in with the added mild nutty flavor of sunflower seeds, while the focaccia will pull you in even closer with the fragrance of oregano.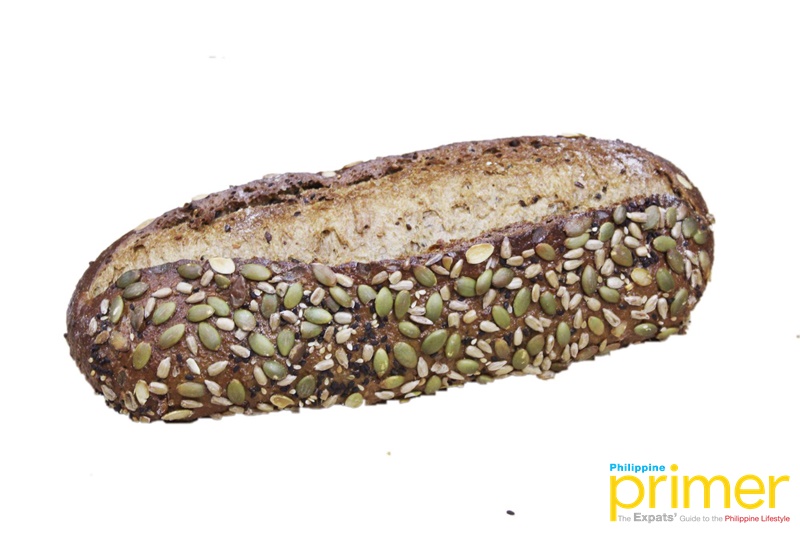 Multi-Seed Loaf (Php 250)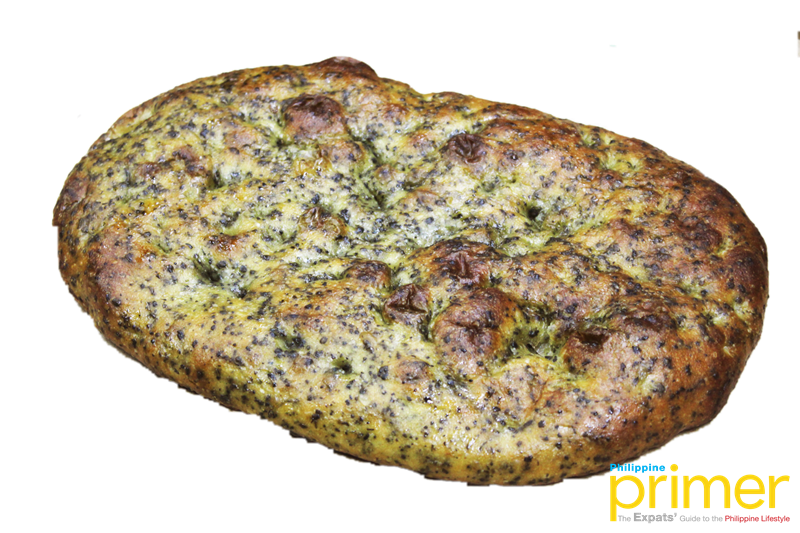 Foccacia (Php 280)
So for those looking for a quick grab-and-go, stop by Makati Shangri-La's Sinfully Circles and enjoy a taste of sweet and freshly baked goodness at every corner!
How to get here:
Makati Shangri-La is just an approximately five-minute walk from The Landmark. From here, walk towards Parkway Drive and on to West Street going to The Link. You will spot Makati Shangri-La just beside it.
---
This first appeared in Philippine Primer's October 2019 issue.

Makati Shangri-La Manila, Ayala Ave. cor. Makati Ave., Makati City